White Russians are truly magical, even if you're not a fan of The Big Lebowski. For the coffee lovers among us (present company included), the idea of adding a little caffeine to happy hour is more than just a little appealing — it's genius.
The typical combo of coffee liqueur, vodka and cream (or half-and-half) can sometimes end up a little heavy or cloying, so I came up with a recipe for a subtler, DIY Kahlua that can be customized to your preferred level of sweetness. You can also adjust the amount, type and strength of coffee used. Then mix it up into a delicious White Russian recipe using International Delight creamers.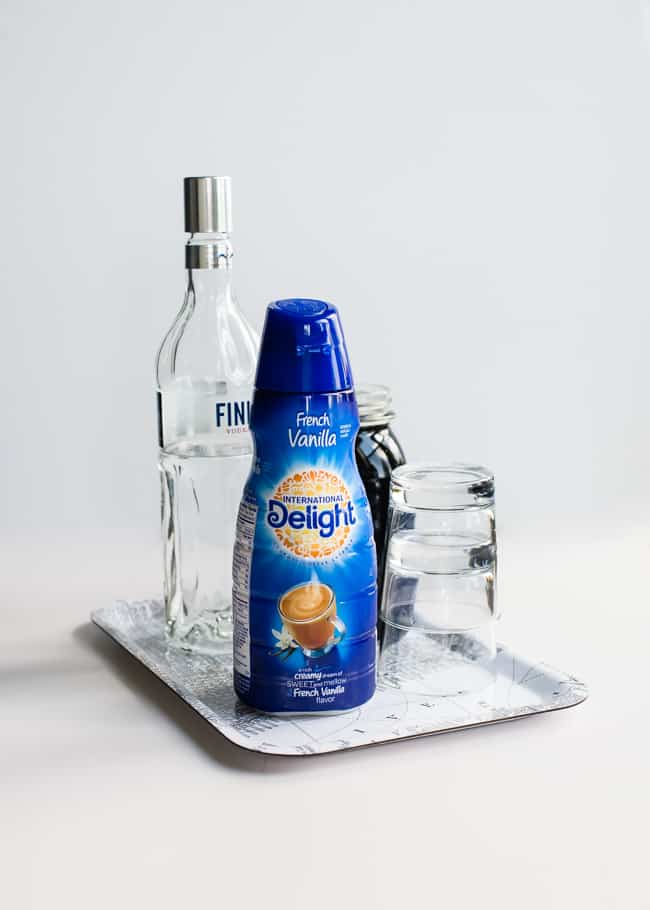 The quality of the coffee, vodka and vanilla is extra important for this drink. It's worth it to splurge on a high-end coffee (if there's a variety from a local roaster you just can't live without, go ahead and brew up an extra pot to use for cocktails) — and don't skimp on the vodka, either, since cheap stuff may curdle your drink.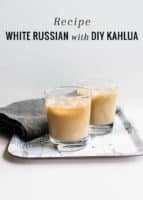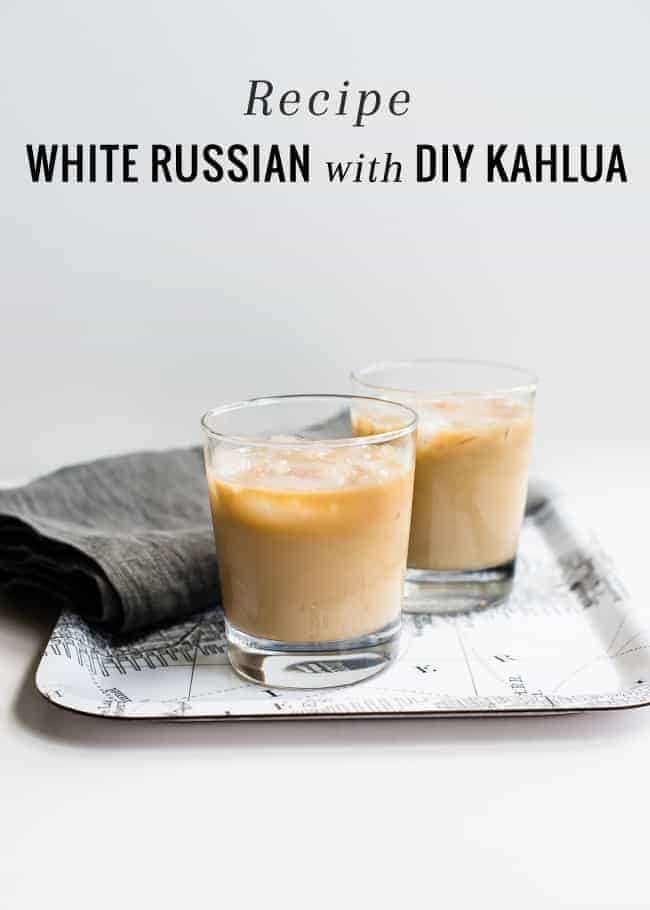 Print
Homemade Coffee Liqueur
This DIY version of Kahlua allows you to customize the strength and sweetness of the liqueur. Great as a sipper, or use in a White Russian.
Ingredients
1/3 to 1/2 pounds light brown sugar (depending on desired sweetness)
3 cups strong, hot brewed coffee
1 1/2 to 2 tablespoons pure vanilla extract
1 cup high-quality vodka
Instructions
Dissolve sugar into the hot coffee, let cool.
Add in vanilla and vodka.
Store any unused portion in a covered glass container and refrigerate for up to two weeks.
Courses Drinks
Once you have your liqueur ready, it's time to mix up a White Russian. Instead of cream or half-and-half,try using International Delight coffee creamers, which come in a variety of yummy flavors. I like to use classic French Vanilla, although Hazelnut and White Chocolate Macadamia make for a decadent, dessert-worthy drink.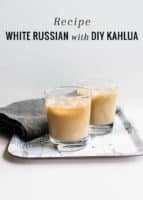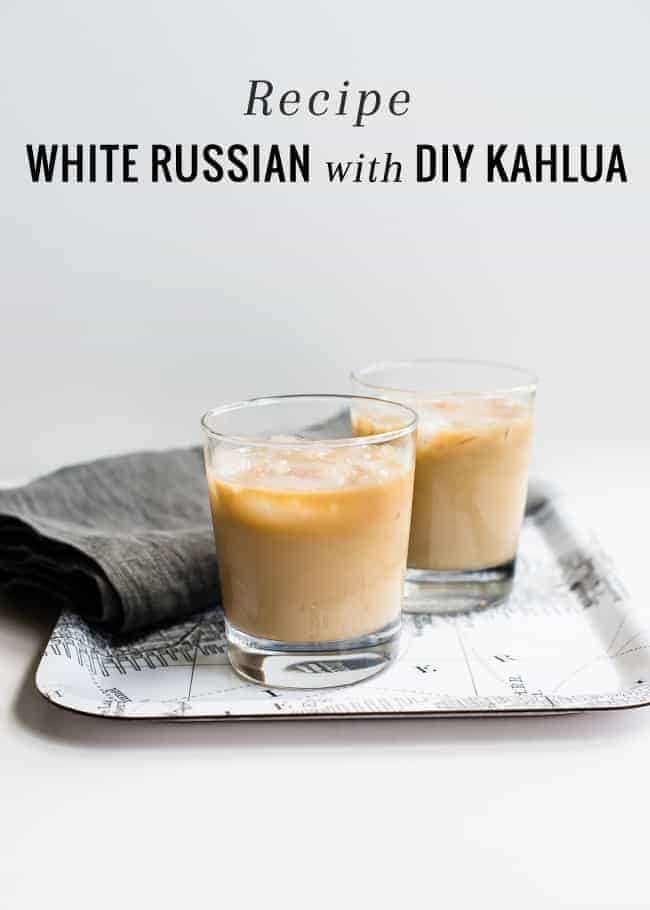 Print
White Russian with DIY Kahlua
Mix up this White Russian using homemade Kahlua and International Delight creamer. To make a non-alcoholic version, sub in 1 ounce of concentrated cold press coffee for the DIY Kahlua.
Ingredients
2 ounces high-quality vodka
1 ounce DIY Kahlua (see above recipe)
1/2 to 1 ounce International Delight creamer in French Vanilla, Hazelnut or White Chocolate Macademia
Instructions
Mix vodka and coffee liqueur (or cold press) in a lowball glass over ice.
Slowly drizzle in International Delight creamer.
Courses Drinks
If you're not a fan of creamy drinks (or if you don't do dairy), the homemade Kahlua is excellent on its own over ice. Or feel free to substitute plain or flavored almond, coconut or soy milk/creamer for the flavored creamer. (I've tried it with Hazelnut Silk soy creamer and it was great.)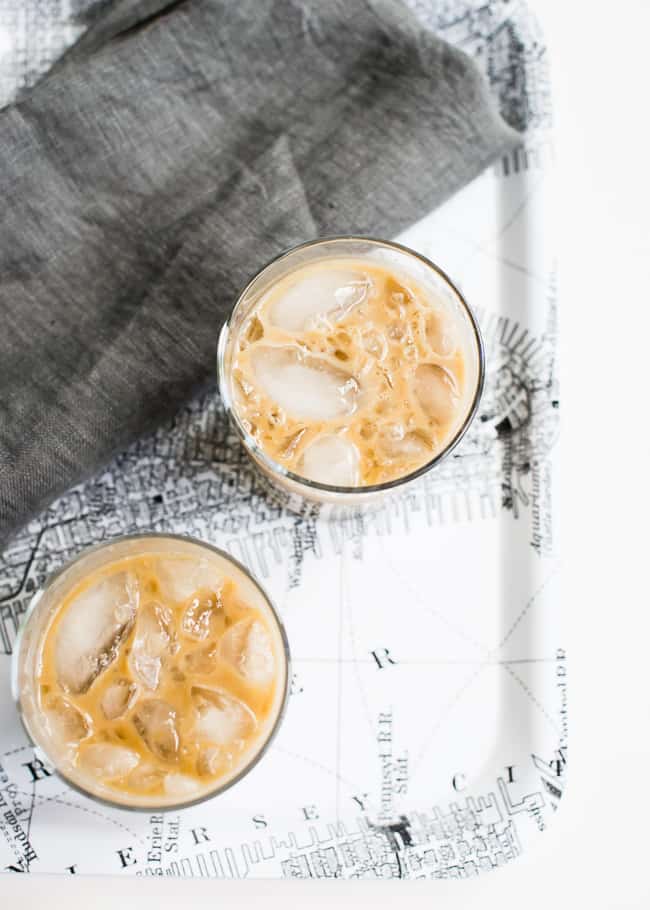 This is a sponsored conversation written by me on behalf of International Delight. The opinions and text are all mine.
0