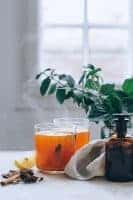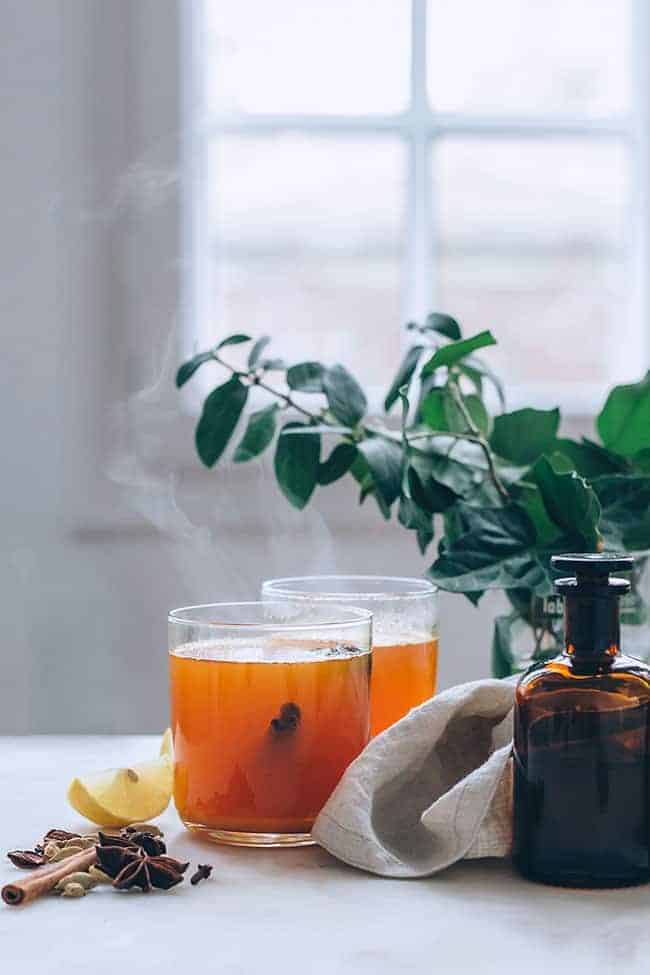 Turmeric Hot Toddy
Yield 4
Spice up your hygge routine and your holiday gatherings with a healing, cold-fighting turmeric toddy to please a crowd!
Ingredients
2 turmeric roots, peeled and grated (or 2 teaspoons turmeric powder)
1-inch piece ginger, peeled and minced
3 cloves
2 cardamom pods
2 anise stars
1 cinnamon stick
1/2 teaspoon fennel seeds
4 cups purified water
Juice from 1 lemon
1 tablespoon organic raw honey
4 tablespoons bourbon (optional)
Instructions
Add the ginger, turmeric, spices and water to a medium soup pot and bring to boil over low heat.
Simmer for 5 minutes over low heat, then strain and let cool until comfortable to drink.
Add the lemon juice, honey and bourbon (if using) and mix well before serving.
Divide into serving glasses, garnish with anise stars, if desired, and serve.
Courses Drink
Recipe by Hello Glow at https://helloglow.co/turmeric-hot-toddy/