If you like to take your time in the morning and savor every bite (or sip) of your breakfast, you'll definitely be into smoothie bowls. No matter which one you choose, a smoothie bowl for breakfast is the perfect way to kick-start your day, energizing your body with tons of nutrients.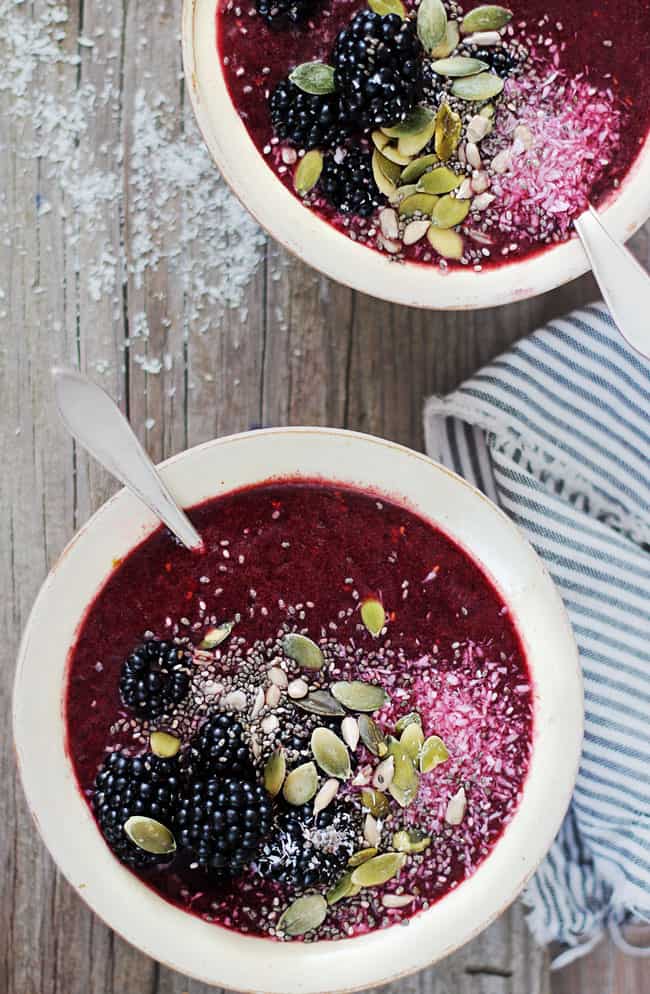 So what is a smoothie bowl? It's a normal smoothie, only served into a bowl and ready to be enjoyed spoonful by spoonful. Often they're a little more substantial than a sippable smoothie and include healthy doses of greens, fruit, milk or yogurt (dairy or vegan versions), healthy fats and a superfood.
As berries of all kind are in full season now, packed full of incredible antioxidant and cancer-fighting benefits, I use them in smoothies every day. This blackberry-coconut smoothie bowl has became my favorite breakfast lately.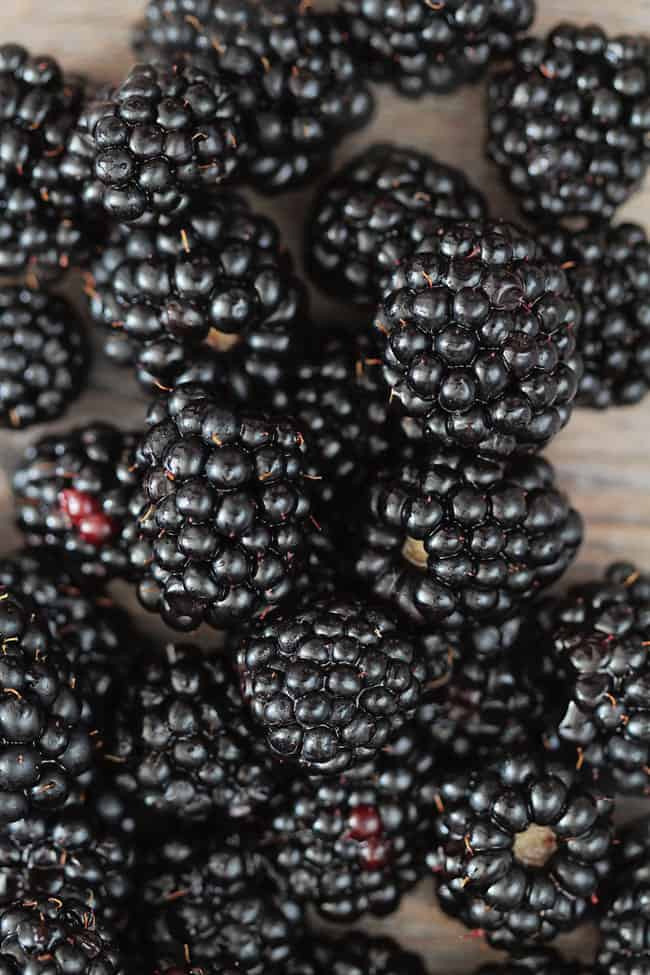 I'm in love with the glossy black color of the berries and I like the creaminess of coconut milk, but this is my go-to breakfast most of all because it's nourishing and energizing enough so I don't need any other snack until lunch. And, I must say, it's delicious!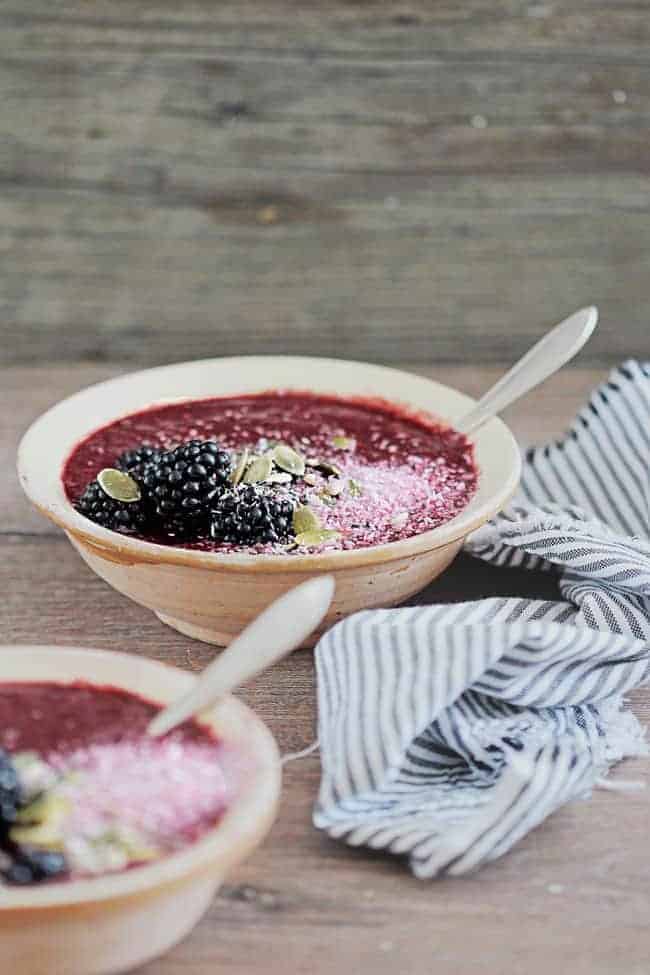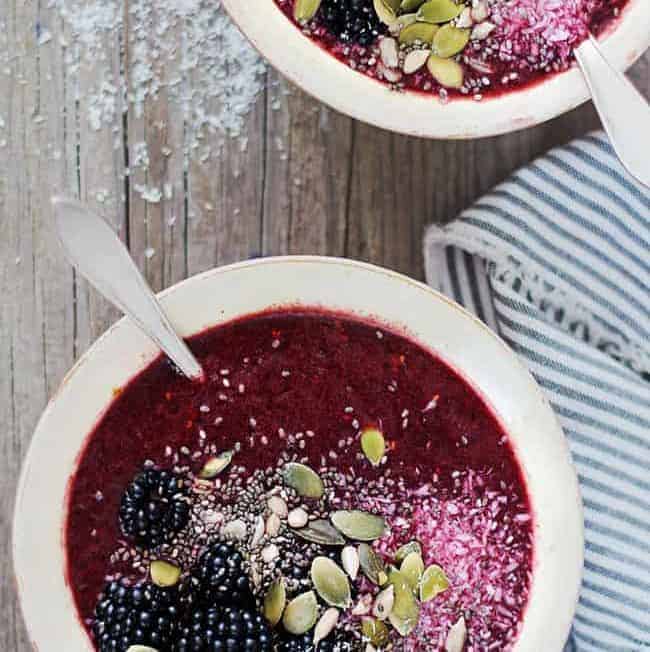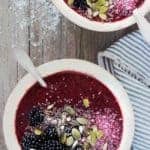 Print Recipe
Vegan Blackberry Coconut Smoothie Bowl
A creamy and delicious smoothie bowl recipe, packed with powerful antioxidants.
Ingredients
1

cup

blackberries

1

ripe banana

1/4

cup

coconut flakes

unsweetened

1

cup

coconut milk or other milk/yogurt

2

tsp

chia seeds

1

tsp

raw pumpkin seeds

1/2

cup

fresh spinach
Instructions
Add spinach, banana and milk or yogurt in the blender and process until creamy.

Add blackberries (setting aside a few for garnish) and pulse two or three times to incorporate.

Distribute the smoothie evenly in the serving bowls. Garnish with fresh blackberries, top with chia and pumpkin seeds and sprinkle with coconut flakes.

Serve right away.
51