Raise your hand if this has ever happened to you: you walk into the gym feeling great, walk out an hour later feeling uh-mazing, and then wake up the next day feeling like you were hit by a truck. I know, no pain, no gain, but that sting is rough.
Rather than grin and bear your way through it, make a batch of this warming muscle rub to help soothe tense muscles. It's super creamy, so a little goes a long way, and it's loaded with natural ingredients and essential oils guaranteed to ease inflammation and dull the ache.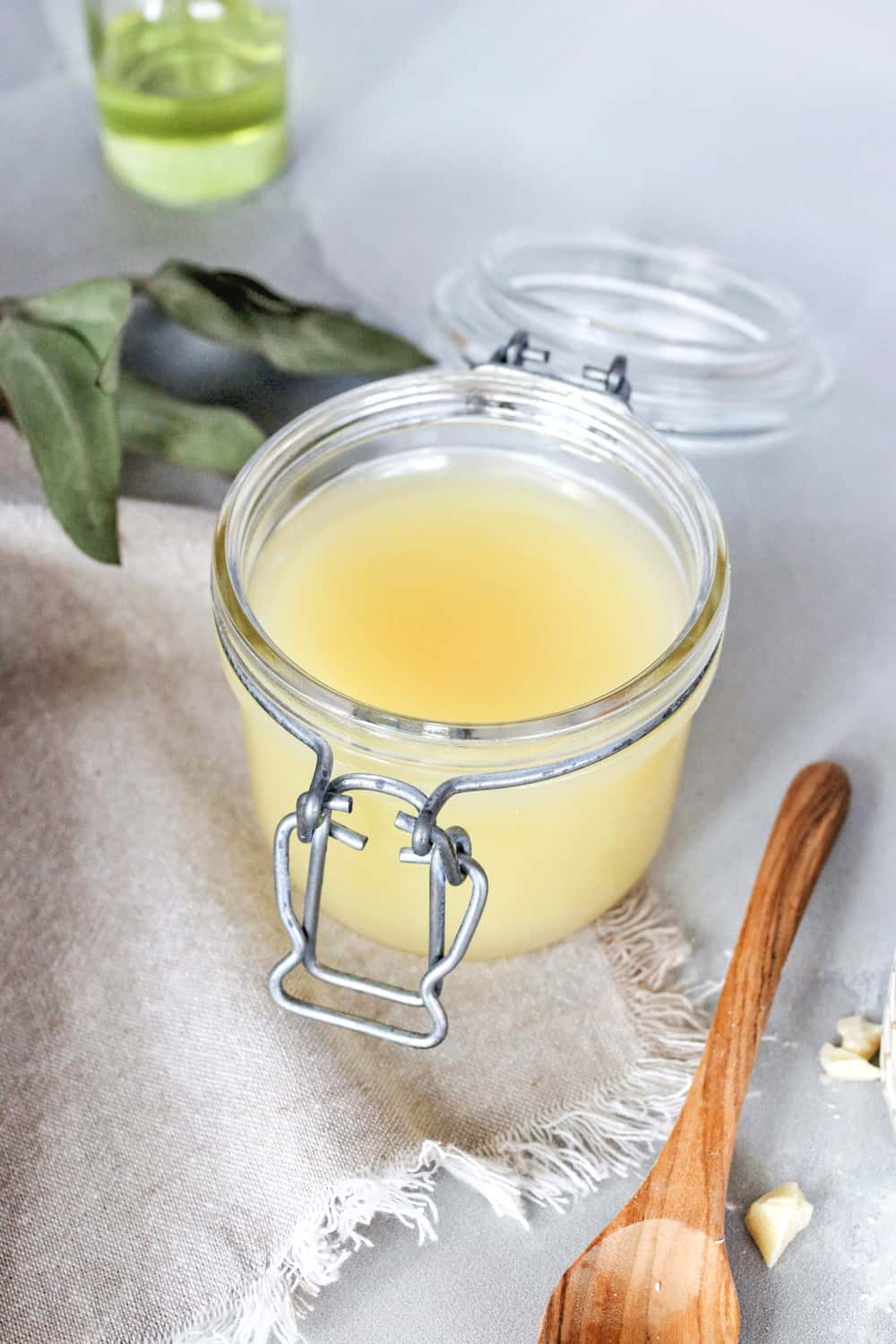 DIY Warming Muscle Rub
Muscle rubs have become popular because they can do wonders for soothing minor muscle aches. But a lot of the products you find at the store are either full of chemicals or cheap (ahem, ineffective), so they don't work as well as you might like.
This homemade muscle rub is surprisingly simple and so, so helpful when it comes to pain and inflammation. It's loaded with essential oils like camphor, peppermint, and cinnamon to give it that warm-cool sensation that's so good for muscles. Plus, it's got a creamy, lotion-like consistency that swipes on smoothly and sinks in quickly. Just a dab or two applied directly to hot spots can have you back up and running in no time.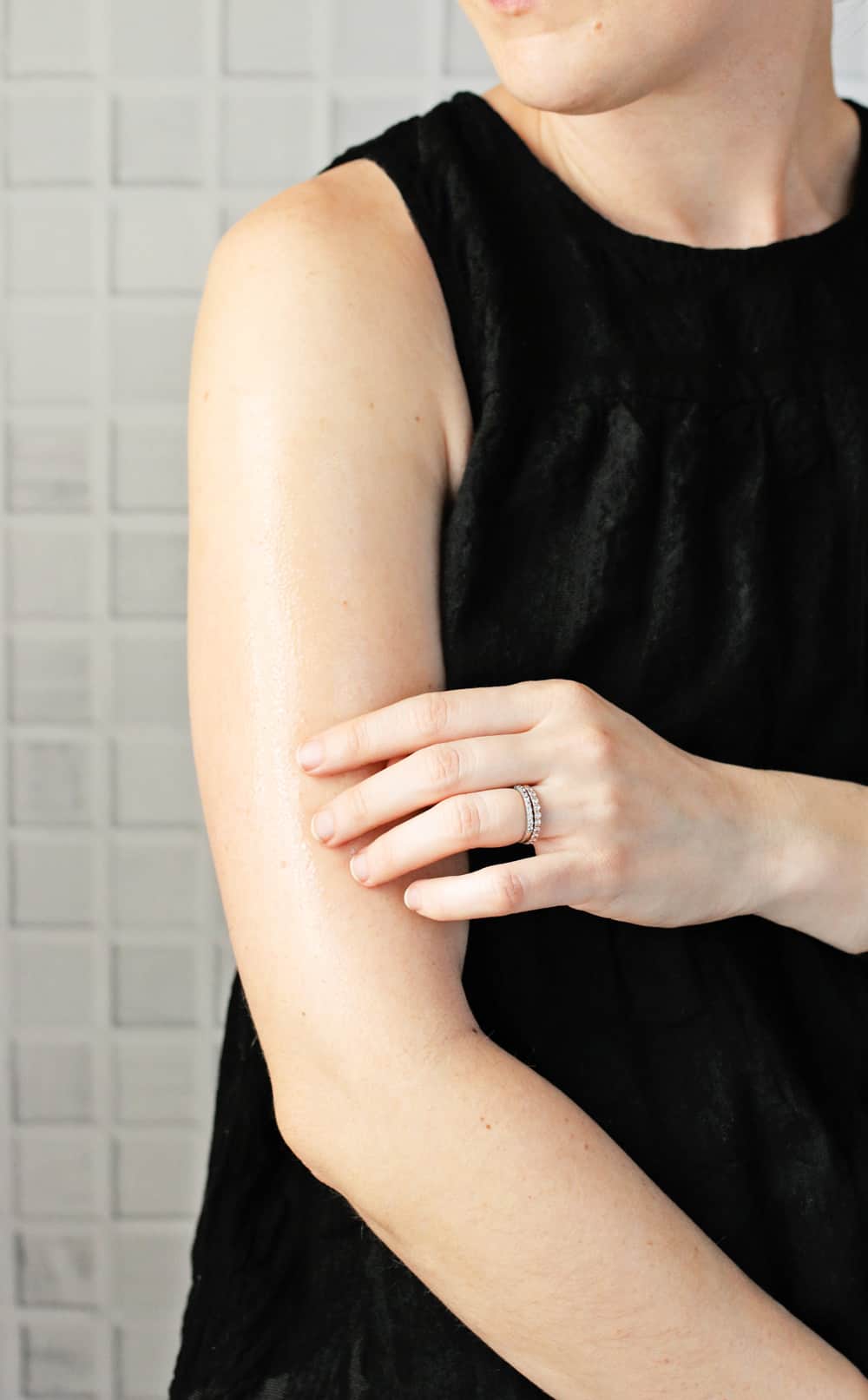 Here's how it works:
Camphor
Camphor is used topically to increase local blood flow and reduce inflammation. It's considered a "counterirritant," which means that it can help reduce pain and swelling by causing irritation.
Menthol
Like camphor, menthol is also thought of as a "counterirritant." It works by causing the skin to feel cool, then warm, which helps distract you from muscle, joint, and tendon pain (source).
Cinnamon
Cinnamon has anti-inflammatory properties, which can reduce swelling and soothe muscle soreness.
Clove
Clove works by providing a slight numbing sensation to soothe pain (source).
Eucalyptus
Eucalyptus oil is an anti-inflammatory and an analgesic, so it helps to soothe both the inflammation and pain associated with things like rheumatoid arthritis, osteoarthritis, and even muscle injury (source).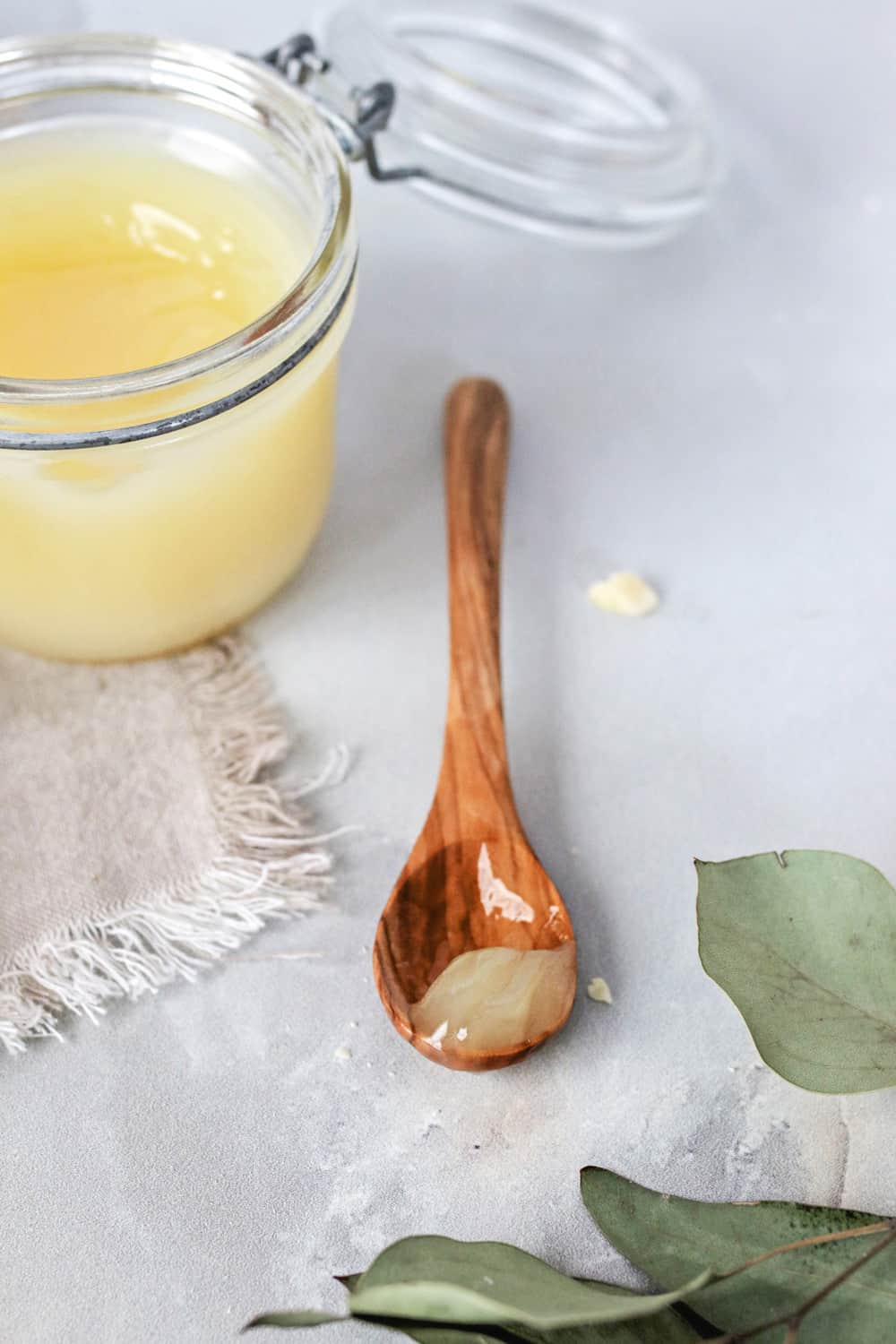 Combine everything together, and you get a natural muscle rub that rivals Icy Hot or Tiger Balm. To use, simply apply a pea-sized amount to the painful area and massage into the skin for instant relief. While it's made for tired muscles, go ahead and try using it for treating headaches, colds, and sinus pain.
This article was medically reviewed by Dr. Gina Jansheski, a licensed, board-certified pediatrician who has been practicing for more than 20 years. Learn more about Hello Glow's medical review board here. As always, this is not personal medical advice and we recommend that you talk with your doctor.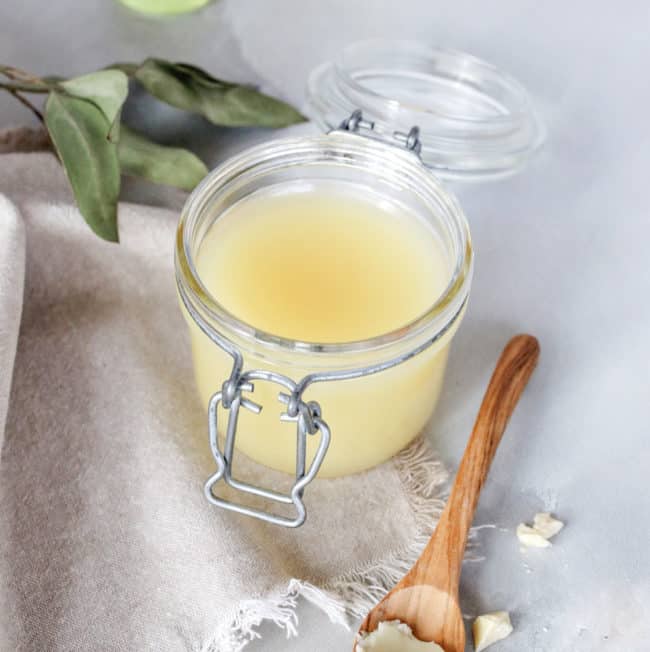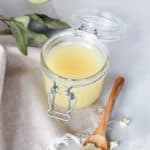 Print
Warming Muscle Rub
This DIY warming muscle rub is made with a blend of essential oils that soothes post-workout soreness and other aches and pains.
Equipment
Double boiler

Two 4-ounce jars
Instructions
Melt the olive oil, shea butter and beeswax pellets in a double boiler or a glass jar in the microwave.

Once completely melted, let it sit for a few minutes to cool slightly. Then add the essential oils and stir to combine.

Pour the mixture into a lidded jar and let harden in the refrigerator for 20 minutes.
Notes
To use, massage a small amount of muscle rub onto the affected area.
Feel free to sub out the essential oils or add any other oils you'd like. For a vegan balm, use candelilla or carnauba wax in place of the beeswax.
The rub will solidify over time, but you should be able to soften it with your hands prior to applying. If you'd prefer a smoother texture, re-melt the mixture and add more olive oil. 
Store in a cool, dry place for up to a year.
255