My sister and I have a fabulous tradition of treating each other to massages on our birthdays. We go together, which means I get to enjoy a massage even on her birthday. It's self-care that's easy to get addicted to, and now I'm certain that twice a year is not enough.
Massage has many benefits, including improving circulation, easing tension and stimulating the body to release toxins. And when massage is combined with aromatherapy, a happy synergy happens. The mind and body benefits of essential oils help to enhance the benefits of massage.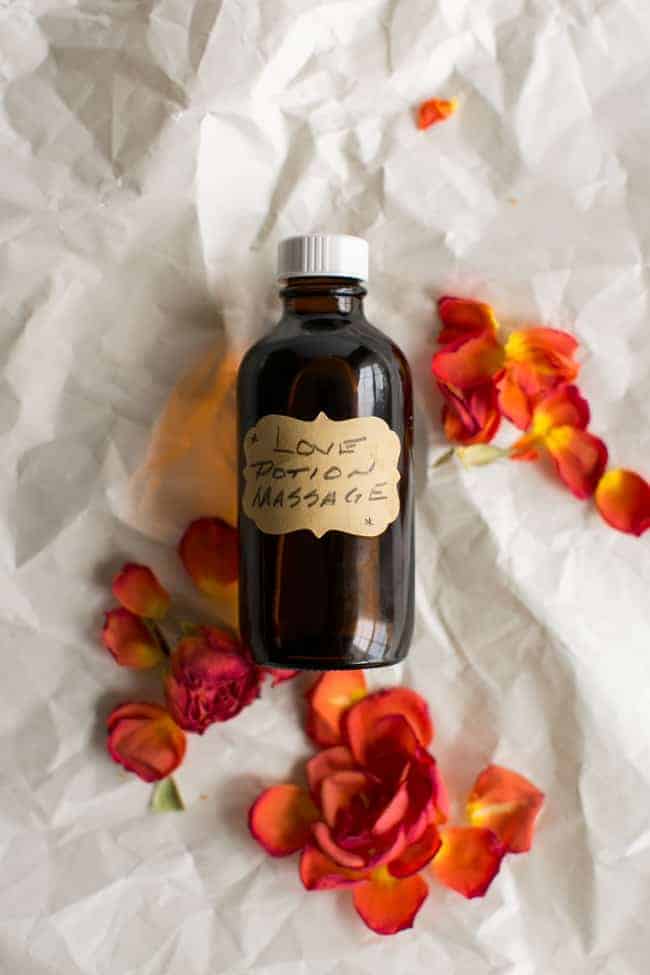 Here's a general DIY massage oil recipe to follow, along with 6 essential oil blends and uses. And just in time for Valentine's Day, we're sharing a recipe for you and your partner to share!
Basic DIY Massage Oil Recipe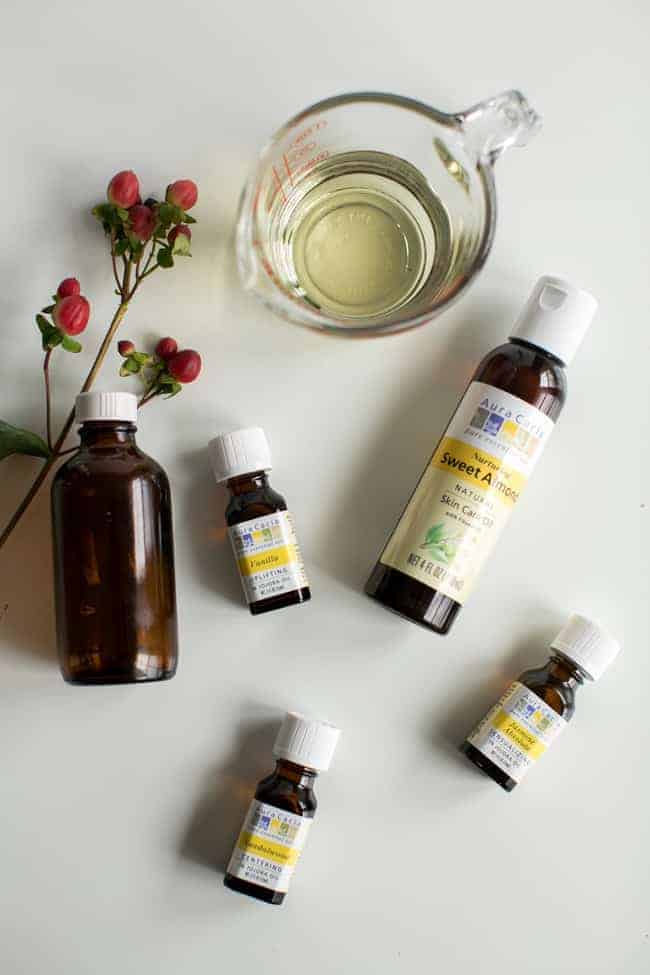 Supplies needed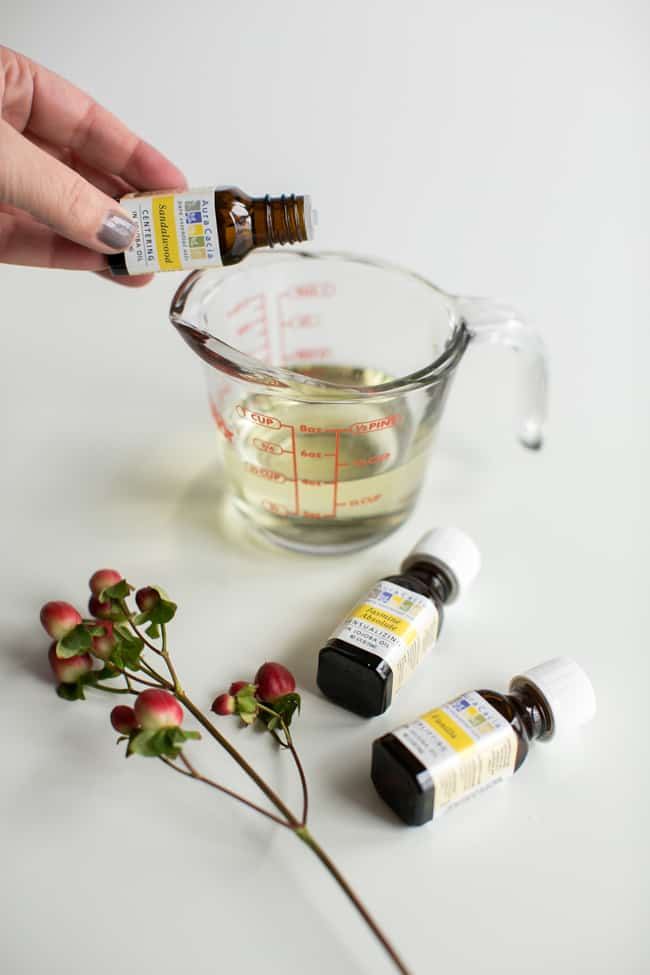 I find it's easier to measure out the carrier oil in a separate container, like a measuring cup. Then slowly add in the appropriate essential oils. Pour the massage oil into a dark bottle and shake well to combine.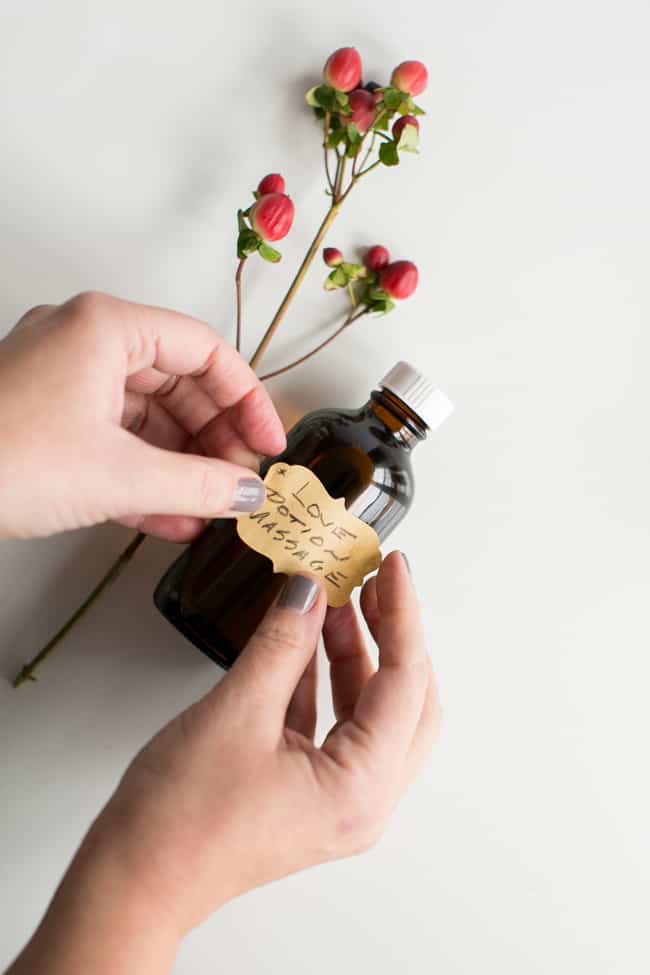 Don't forget to label your creation! You think you'll never forget, but trust me, it's harder to remember than you think!
Shake well before each use. Pour about 1 teaspoon into hands and gently massage into skin. This recipe can be doubled or tripled for a larger batch.
6 Massage Oil Blends + Uses
It's easy to make your own massage oils. My dilemma is always how to use them! It's not like there's a folding table just sitting around the house. Much less an extra 60 minutes and a masseuse at my beck and call.
Good news: we've got a lot of different massage ideas for you. Need help studying? Try a head massage. Can't sleep? Foot massage is the way to go. Entering 'mature' skin territory? A face massage can tone loose skin.
Valentine's Day is around the corner so we couldn't miss the opportunity to create a romantic blend!
1. Love Potion Massage Oil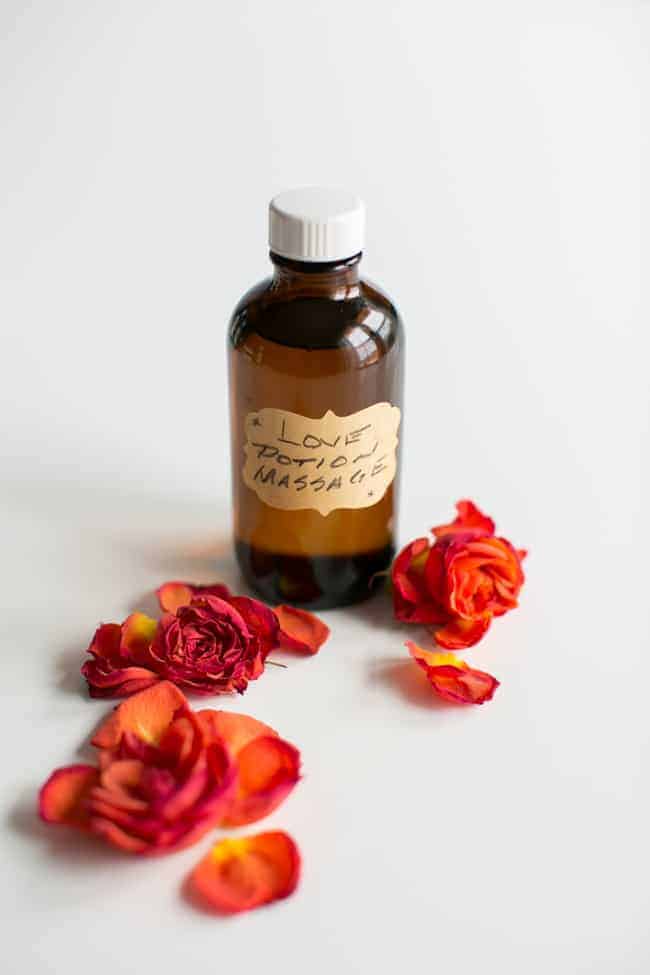 Add the essential oils to the base recipe above. Use ½ to 1 teaspoon to massage your partner.
2. Relaxing Hand Massage
Give your hardworking hands a little TLC with this blend that will soothe and nourish your skin.
3. In the Zone Head Massage
A head massage is my very favorite thing. I could have my kids brush and play with my hair for hours! It does wonders for tension, and this essential oil blend will keep you focused and alert.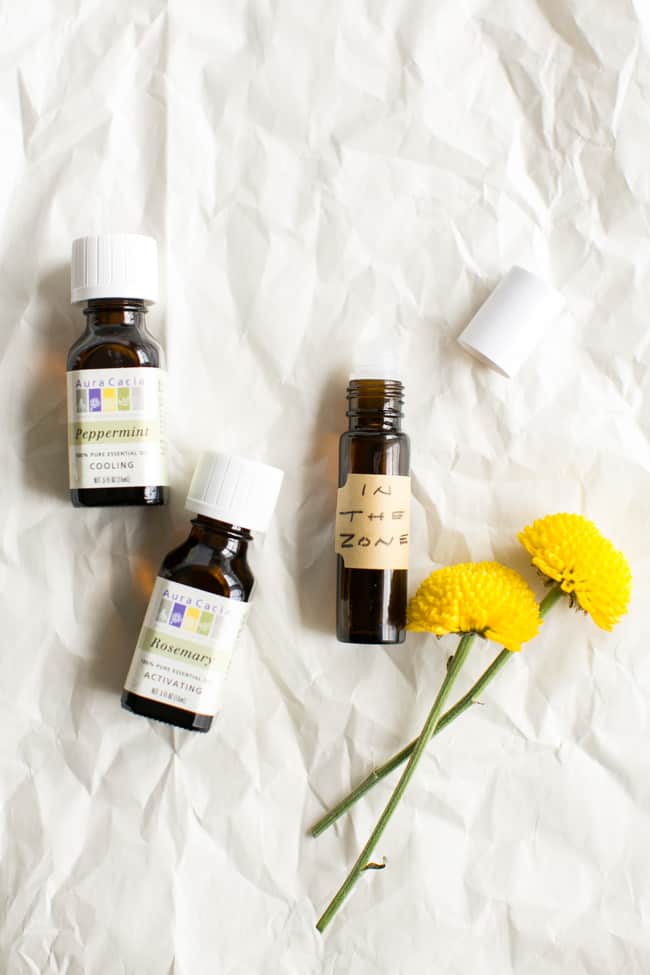 Add the essential oils to the base recipe above. Massage ½ teaspoon into temples and at base of neck to invigorate and enhance concentration.
4. Calming Nighttime Foot Massage
I've talked about the relaxing magic of nightly foot massages. If an herb-infused balm is too much work, try this massage oil that takes less than a minute to make (for real).
Pour a small amount into hands and massage into feet.
5. Soothing Face Massage
Add a short massage to your nightly skincare ritual and your face will thank you.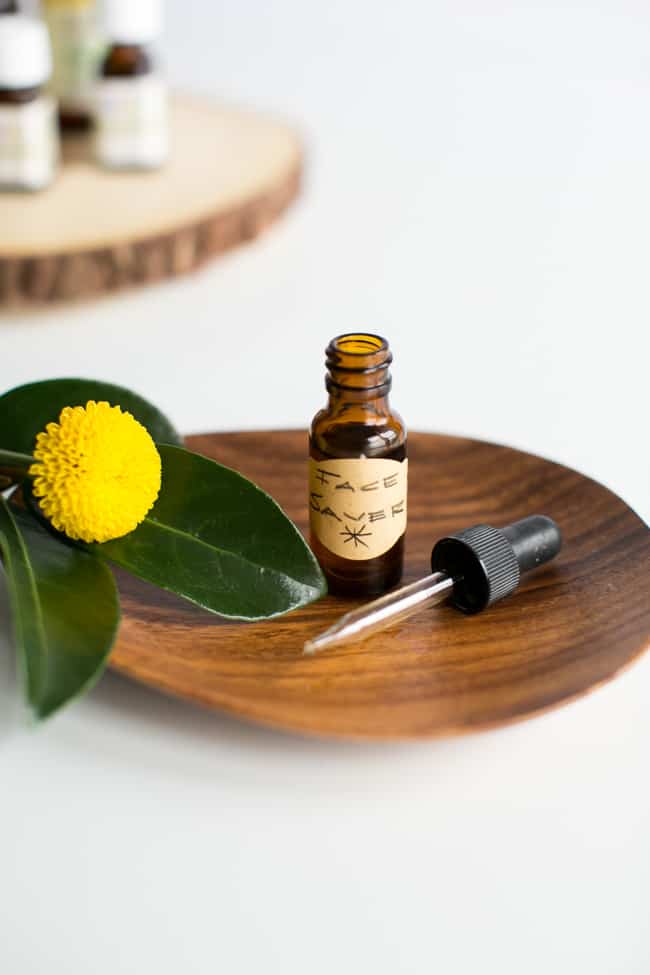 Add essential oils to a carrier oil like jojoba or rosehip and shake well. After washing your face apply a few drops of oil to your fingertips. Gently massage into skin with small circles, starting at the chin and working upward.
6. Activating Leg Massage
Stimulate the lymphatic system with massage in combination with dry brushing.
Massage into skin with upward-circular movements, focusing on areas with cellulite. Can be applied before or after dry brushing.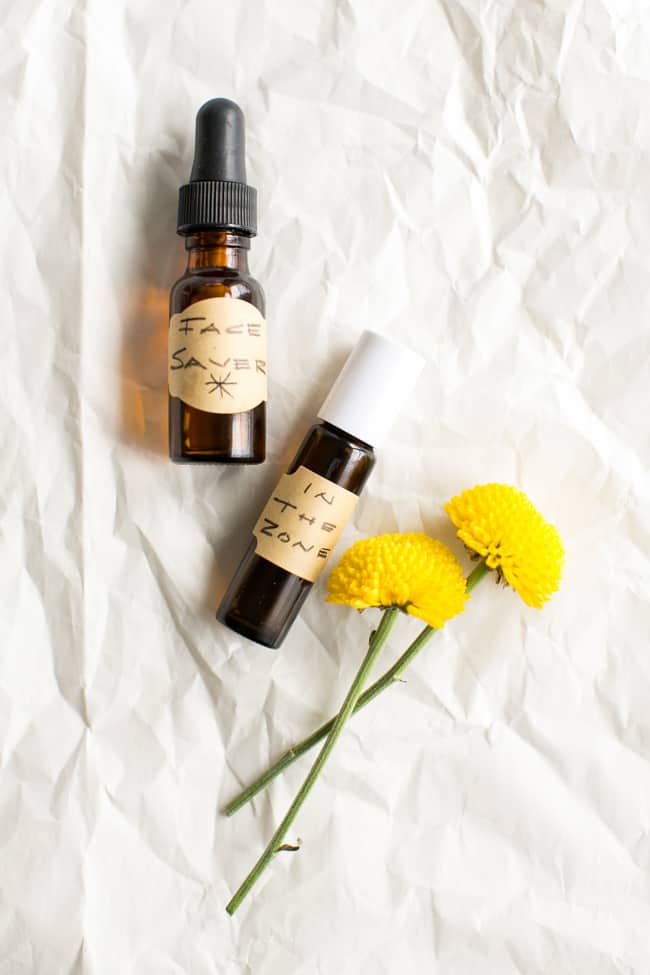 What's your favorite kind of massage?
This post is sponsored by Aura Cacia. Thank you for supporting the brands that make this site possible!
532