Athlete's foot is one of the downsides of having kids who are picky about footwear. I'm embarrassed to admit that my son has worn the same pair of tennis shoes every day for roughly the past 6 months—because they have cheetahs on them. Of course.
Plus, he hates going more than 2 minutes without socks. Now the poor guy has a raging case of itchy toes and flaky skin.
Even if you are one who changes your shoes and socks a bit more often, you can still face this annoying foe. Gym shoes, anyone?
Here are three natural remedies we've been using to treat those flaky feet.
3 Natural Athlete's Foot Remedies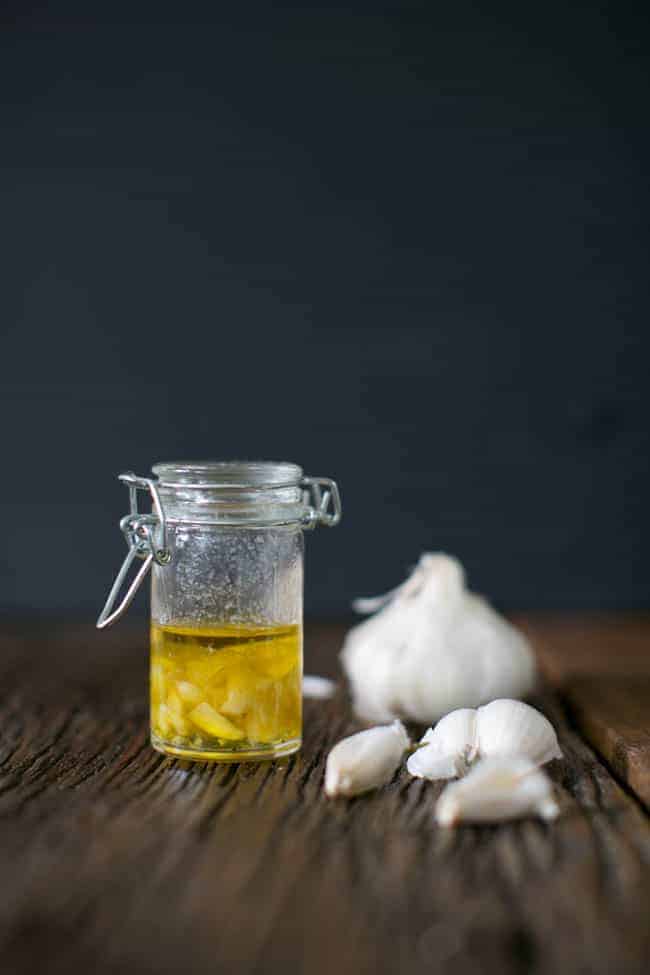 1
.
Garlic
According to the Journal of the American Academy of Dermatology, garlic can reduce signs and symptoms of athlete's foot [source]. Let ajoene, the antifungal compound found in garlic, do its work by crushing a few cloves and combining them with olive oil. Use a cotton ball to apply to the affected areas at least twice a day until gone.

2
.
Antifungal powder with essential oils
Get the antifungal power of essential oils [source] in this easy-to-make powder. Add 5 drops of tea tree oil, 5 drops of rosemary oil, and 2 drops of oregano oil into 8 ounces of bentonite clay. Mix together thoroughly with a wooden spoon (don't use metal). Store in an airtight container.
When ready to use, apply this antifungal powder to your feet, and be sure to change socks regularly. Sprinkle the powder inside shoes when you remove them after a busy day so that it can absorb moisture overnight.

3
.
Natural athlete's foot spray
Fungus likes warm, dark, and moist environments to grow. Shoes can wick moisture away from the skin, so make sure to wear socks or try open-toed shoes to give feet a chance to dry out [source].
Mix up this easy spray that can be applied several times a day until the infection clears. In a spray bottle, combine witch hazel, apple cider vinegar, and aloe vera gel in a 1:1:1 ratio. Add 1 teaspoon of tea tree essential oil and shake well before each use. Spritz on feet after removing socks.
This article was medically reviewed by Dr. Gina Jansheski, a licensed, board-certified physician who has been practicing for more than 20 years. Learn more about Hello Glow's medical reviewers here. As always, this is not personal medical advice and we recommend that you talk with your doctor.
137