Dinner during your cleanse will be one of two soups: a veggie-packed Green Detox Soup or a warming, coconut-based Spicy Carrot Ginger Soup. These recipes make 4+ servings so you can freeze whatever you won't eat during your cleanse.
Back to the 3-Day Cleanse Plan
Get the 3-Day Cleanse Breakfast Recipes
Get the 3-Day Cleanse Lunch + Tea Recipes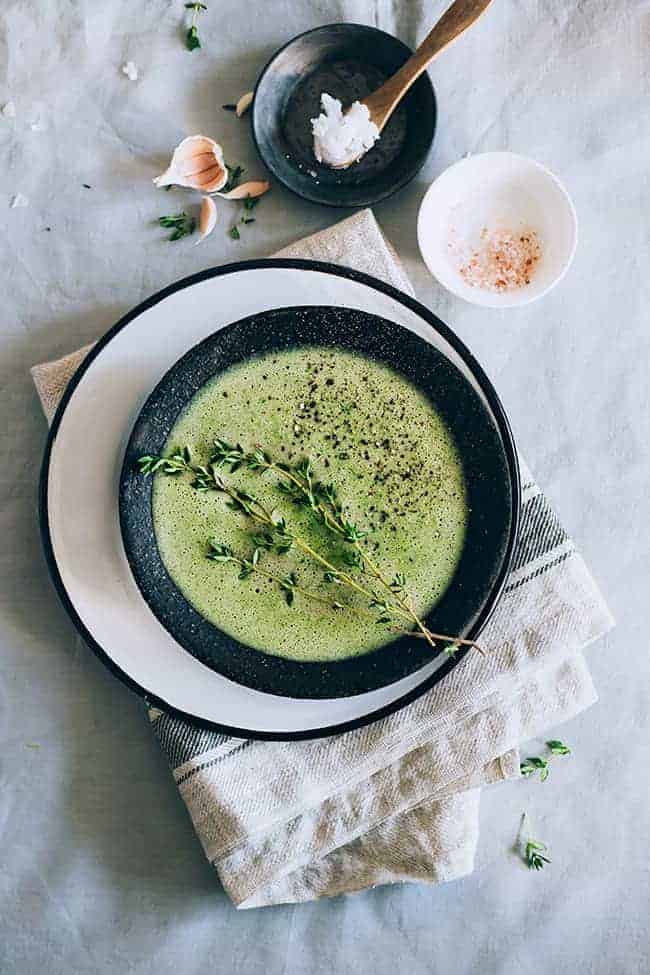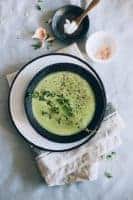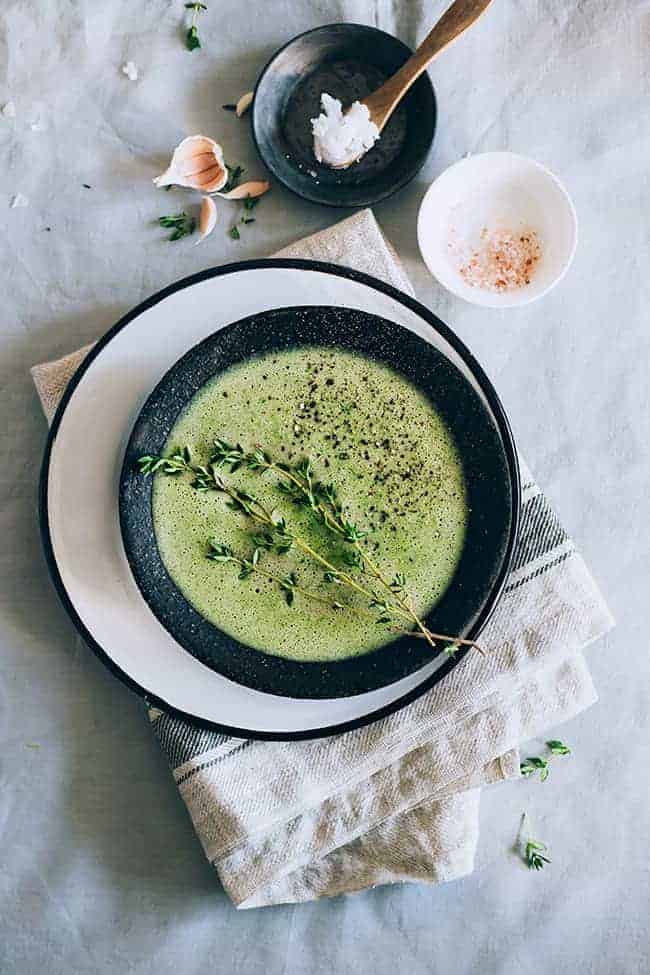 Print
Green Detox Soup
Yield 6
Ingredients
2 tablespoons coconut oil
1 medium white onion, finely diced
3 cloves garlic, minced
3 medium zucchini, sliced
2 cups green beans, chopped
5 cups frozen peas
5 cups broccoli florets
5 cups vegetable stock
2 sprigs fresh thyme, leaves removed from stem
3 tablespoons minced fresh mint leaves
Salt + pepper, to taste
Instructions
Heat the coconut oil in a large pot over medium heat. Add the onion and garlic and sauté for about 8 minutes or until the onions have softened.
Add the zucchini, green beans, broccoli and peas to the pot and cook, stirring often, for 5 minutes. Pour in the vegetable stock and add the thyme leaves. Bring to a boil, then simmer for 30 minutes, or until the vegetables are tender.
Stir in the mint leaves and season to taste with salt and pepper. Use a stick blender to puree the soup until smooth or wait for the soup to cool a little, then transfer it to a blender and puree.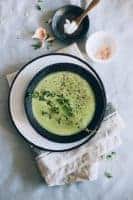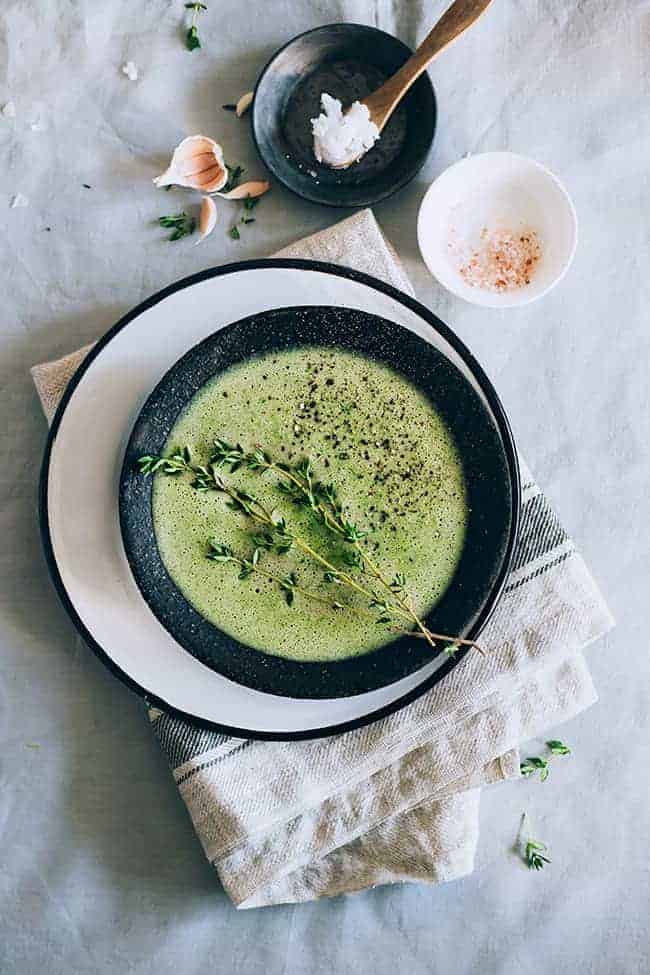 Print
Spicy Carrot Ginger Soup
Yield 4
Ingredients
2 tablespoons coconut oil
1 medium white onion, chopped
3 garlic cloves, smashed and chopped
3 tablespoons minced fresh ginger root
2 teaspoons ground cumin
6 carrots, washed and chopped in ½-inch dice
1 (13.5-ounce) can unsweetened coconut milk
2 cups vegetable stock
2 tablespoons fresh lemon juice
Sea salt
Black pepper
Chopped fresh cilantro, for garnish
Instructions
Heat a large pot over medium-high heat. Once warm, add the coconut oil, chopped onions and garlic. Cook until translucent, about 5 minutes.
Add the ginger and cook another minute before adding the cumin. Stir well, and cook until fragrant, about a minute more.
Add the chopped carrots and sauté a few minutes, until lightly browned, then add the coconut milk and vegetable stock. Bring to a boil, then lower the heat to a simmer. Cook for 20 minutes or until the carrots are just tender.
Puree the soup using an immersion blender, or standard blender. (Use caution if using a standard blender as the soup is hot!). If soup is too thick, add a little extra stock or coconut milk.
Add the desired amount of lemon juice plus a grind of fresh black pepper. Garnish with cilantro and serve hot.
Photo by Ana Stanciu
18