Do you remember the worst sunburn you ever got? Junior year of high school I was dead set on getting a "sunkissed glow" for prom, so I laid on the patio for hours with a little kitchen timer that would ding whenever it was time to turn over. Without a lick of sunscreen, my blindingly white skin was burned to a crisp in two hours flat—but I didn't know that until much later. Needless to say I suffered through prom itching, scratching and leaving a cloud of white flakes in my wake. What I wouldn't have given for just a tiny bit of relief.
While I'm pretty sun-phobic these days, I still slip up every now and then and get a little more sun than I'd like. Whenever I do I turn to this after-sun butter to put out the fire. Thanks to cocoa butter, aloe vera and vitamin E, it's a must for burnt and dehydrated skin.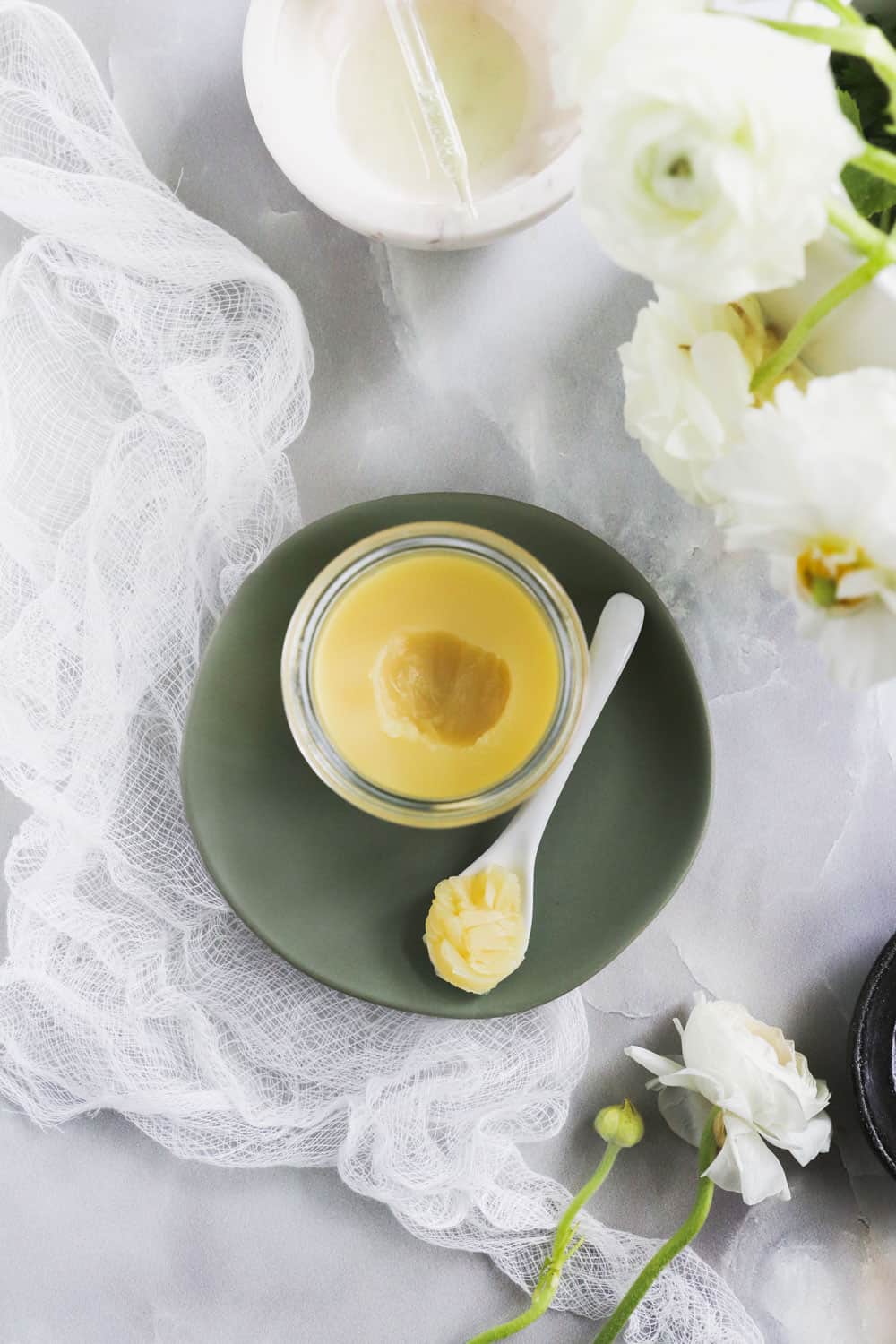 Benefits of Cocoa Butter
Sunburned skin requires a little more TLC than other skin conditions. While you might not think of a balm like this after-sun butter as being the best burn remedy, cocoa butter is a rejuvenating moisturizer that protects skin from the elements and nourishes damaged skin cells. In addition to soothing inflammation, cocoa butter is an awesome multitasker. Here are just a few of the benefits of cocoa butter.
An antioxidant powerhouse: The sun causes free radicals to form in the body but cocoa butter is high in antioxidants, which help fight off free-radical damage and keep skin looking young and healthy. Cocoa butter is also anti-inflammatory, which helps soothe the burn and help skin heal faster.
A scar reducer: Regular use of cocoa butter is said to help keep stretch marks and scars at bay, and reduce the look of scars that have already cropped up. This is one of the most beloved benefits of cocoa butter!
A deep moisturizer: Because cocoa butter is chock full of essential fatty acids, it hydrates the skin deeply and locks in moisture so skin stays soft and supple. It also contains oleic, palmitic, and stearic acids, all of which nourish the skin.
A sensitive-skin soother: While some claims are purely anecdotal, a lot of people swear by cocoa butter for helping clear up skin irritations such as eczema and dermatitis.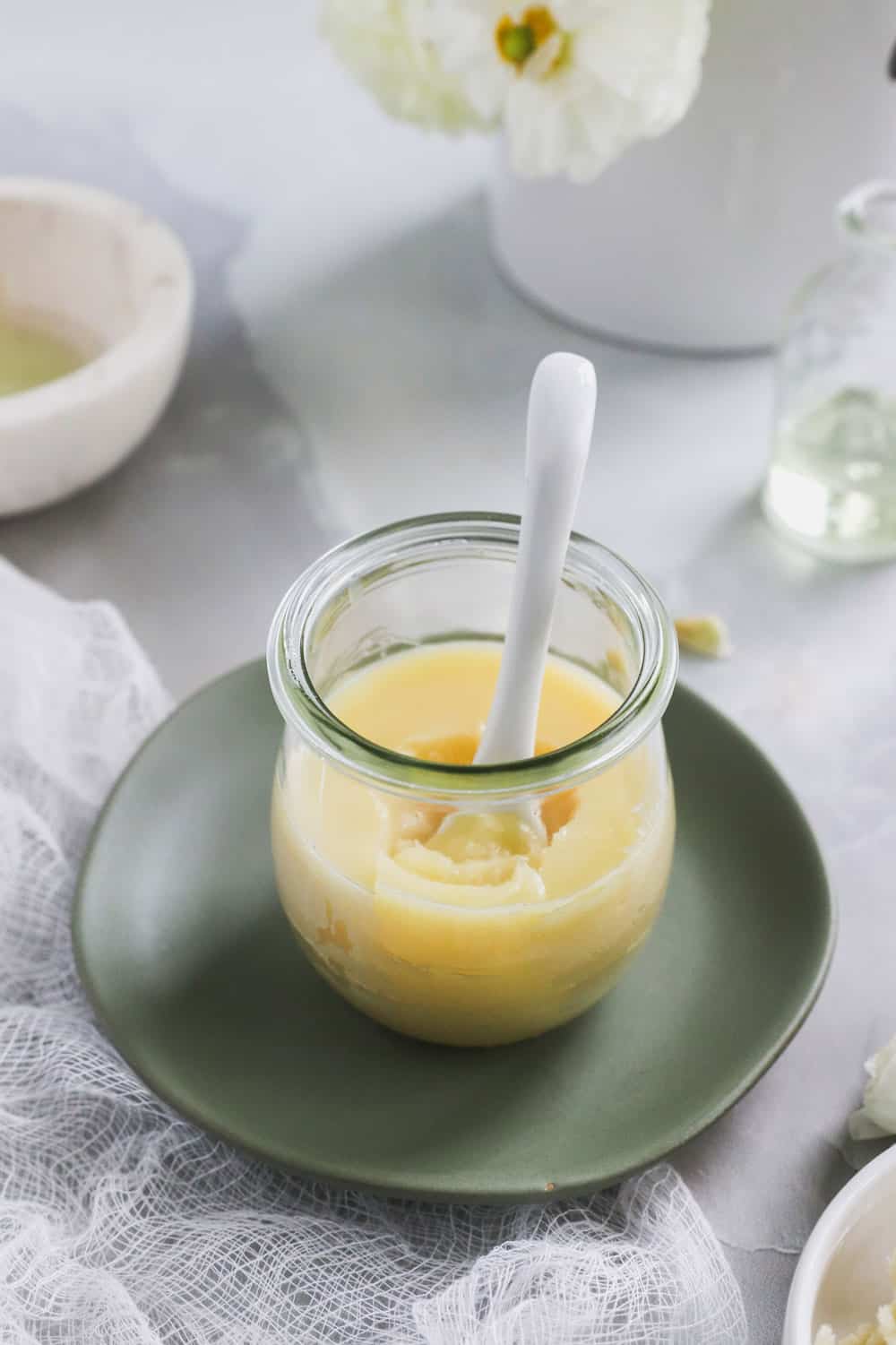 How to Make After-Sun Butter
In addition to cocoa butter, this after-sun balm is packed full of rich, skin healing ingredients that nourish overexposed skin and help heal burns. It's loaded with more traditional sunburn remedies like aloe vera, raw honey and vitamin E as well as essential oils that soothe sensitive skin. While you can use whatever oils you like, some of my personal faves include: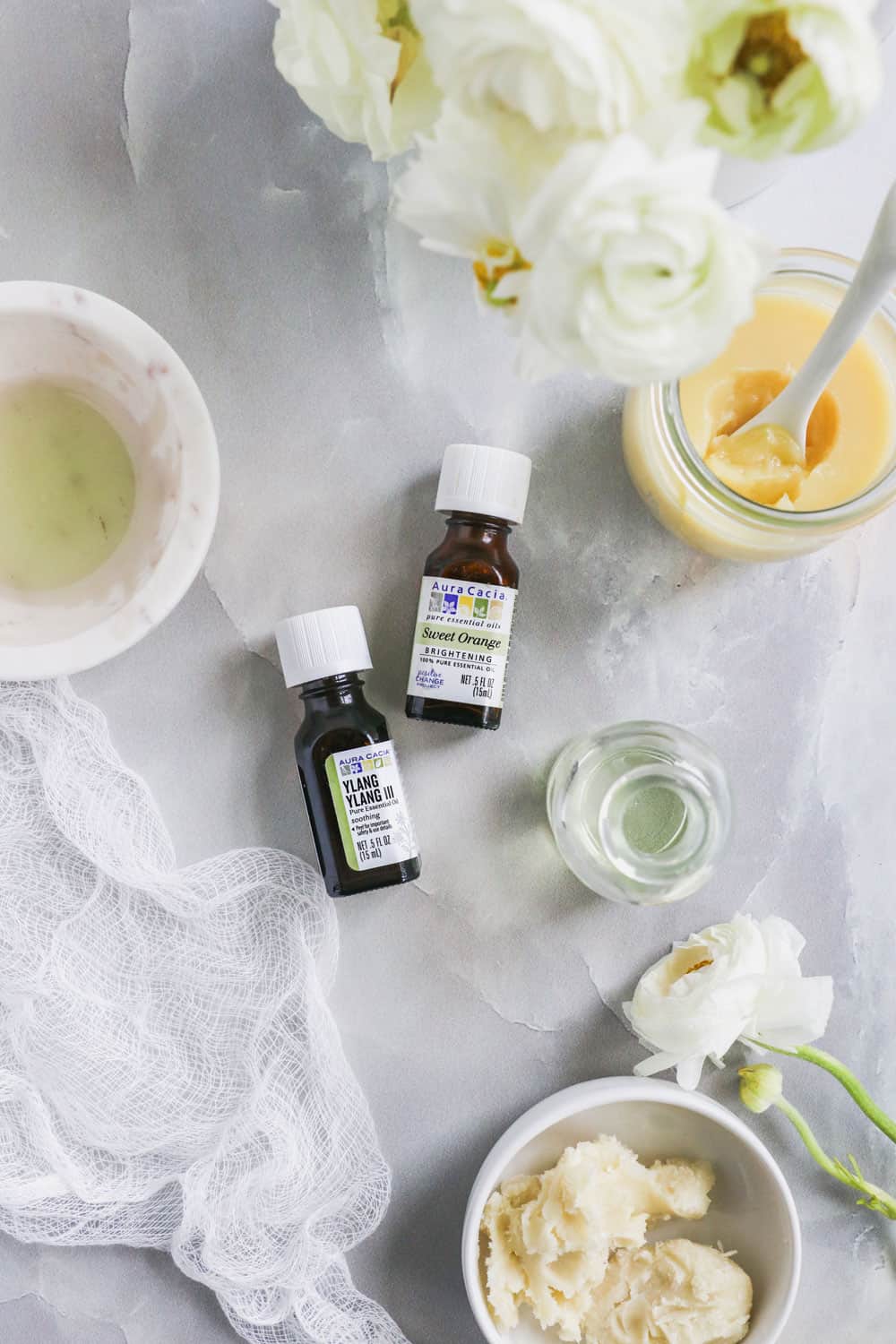 Once you've melted your butters and added your oils, you can pour everything into a portable jar or metal tin and toss it in your bag for easy application on the go. After spending some time in the sun, simply apply a thin layer of the after-sun butter to exposed skin, letting the oils absorb and heal skin from the outside in.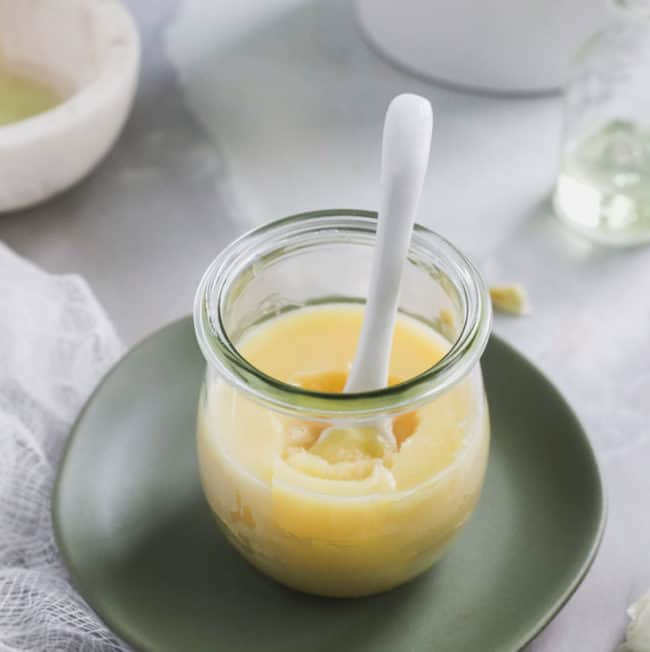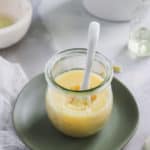 Print
After-Sun Butter
Equipment
8-ounce jar or two 4-ounce metal tins with lids
Instructions
Over a double boiler, slowly melt cocoa butter, coconut oil and beeswax. Remove from heat and allow to cool for about 5 to 10 minutes.

Add the aloe vera, honey, vitamin E and essential oils, stirring well to combine.

Pour the mixture into a container and let cool completely. 

To use, apply a thin layer to skin and let sink in.
50