After a long weekend in the sun, you may be in need of a natural sunburn relief! Despite sunscreen, wearing hats and avoiding the hottest part of the day, it's inevitable that I overdo it once or twice each summer. I'm good about putting it on – it's the reapplying I always forget! The dry, hot and painful feeling that comes with a sunburn is so unpleasant. These home remedies can help soothe irritated skin and help prevent peeling (ugh). And don't forget to drink plenty of water and moisturize, moisturize, moisturize!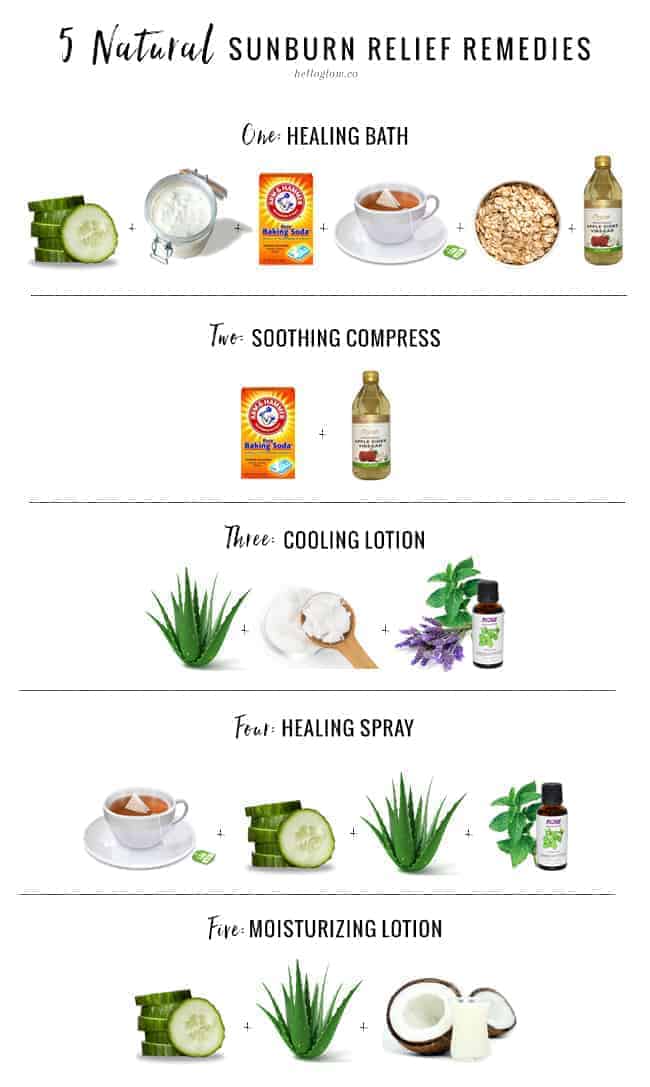 5 Natural Sunburn Soothers
1 / 5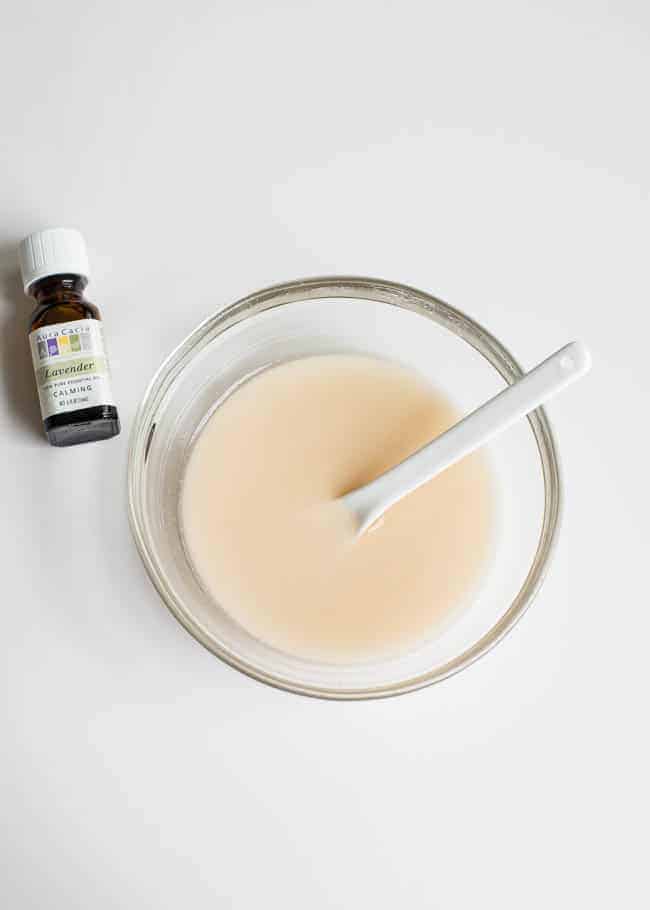 2. Apply an itch-relieving baking soda + ACV compress
The acetic acid in apple cider vinegar provides pain relief while baking soda soothes itchy skin. Make a paste with 1/4 cup apple cider vinegar and 1/4 cup baking soda. Add a few drops of a soothing essential oil, like lavender, and apply directly to sun burned areas or use a soft cloth to make a compress. This also works for bug bites!
What's your favorite sunburn remedy?
102