Summer fun can sometimes mean summer sunburn. While covering up and wearing non-toxic sunscreen are our #1 defenses, our best efforts are occasionally not enough to prevent a sunburn here and there.
While aloe is always one of our go-to options for soothing sunburn, this cooling milk bath is inexpensive and fast relieving to ease the discomfort of a sunburn too; pair it with a tall glass of water for extra hydration.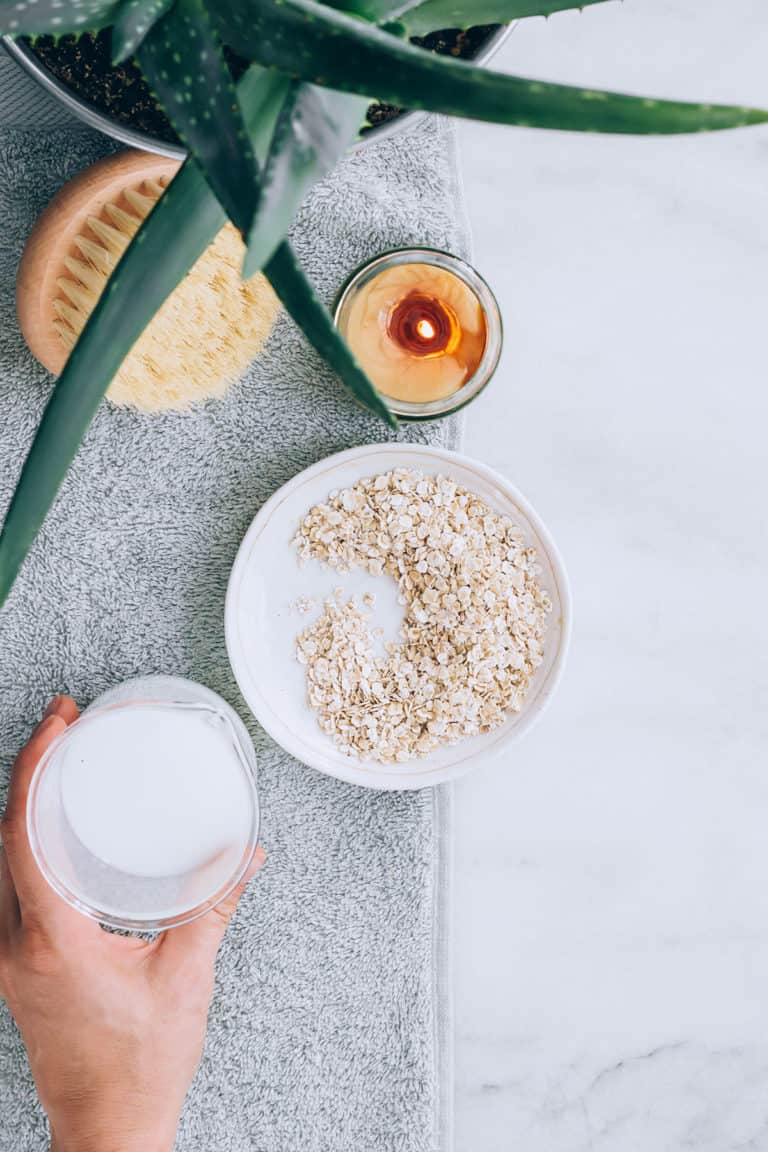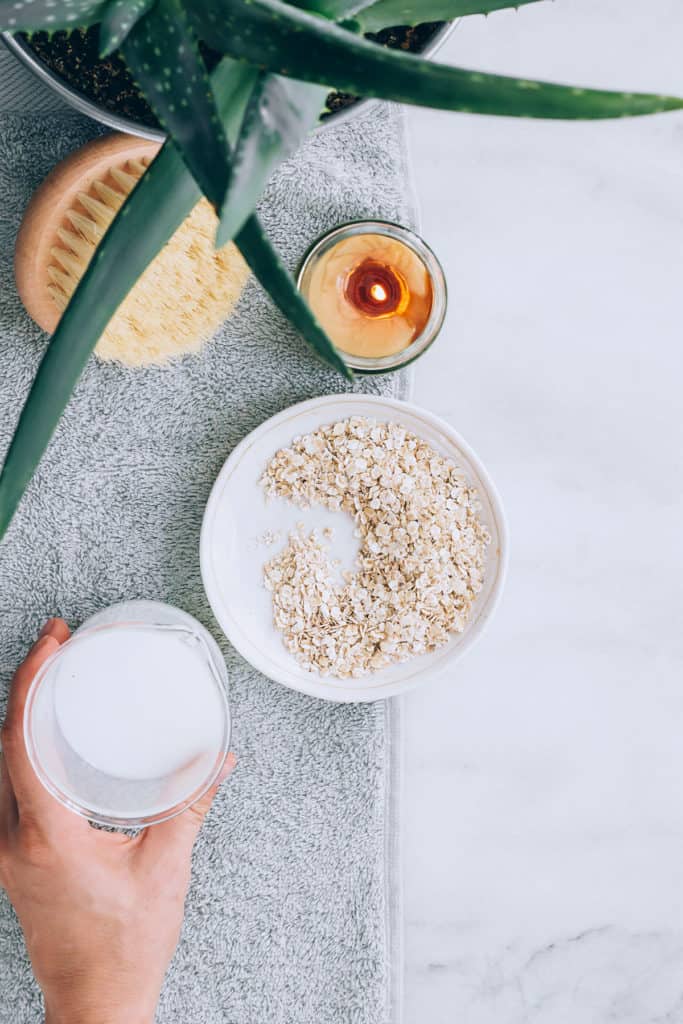 Sunburn Relief Milk Bath
While milk can calm the heat from the sunburn, the proteins also work to reduce inflammation and soothe the skin. Oatmeal also has great anti-inflammatory properties to calm irritated, inflamed skin. The combination of these and lukewarm water will help reduce pain and inflammation.
Tepid water
2 cups uncooked oats
1 cup whole or skim milk
After filling a bathtub with tepid water, add the oatmeal and milk and soak for 15-20 minutes; drink plenty of water as sunburns can dehydrate skin. After the bath, follow with aloe vera or our cooling cucumber lotion to help heal the skin.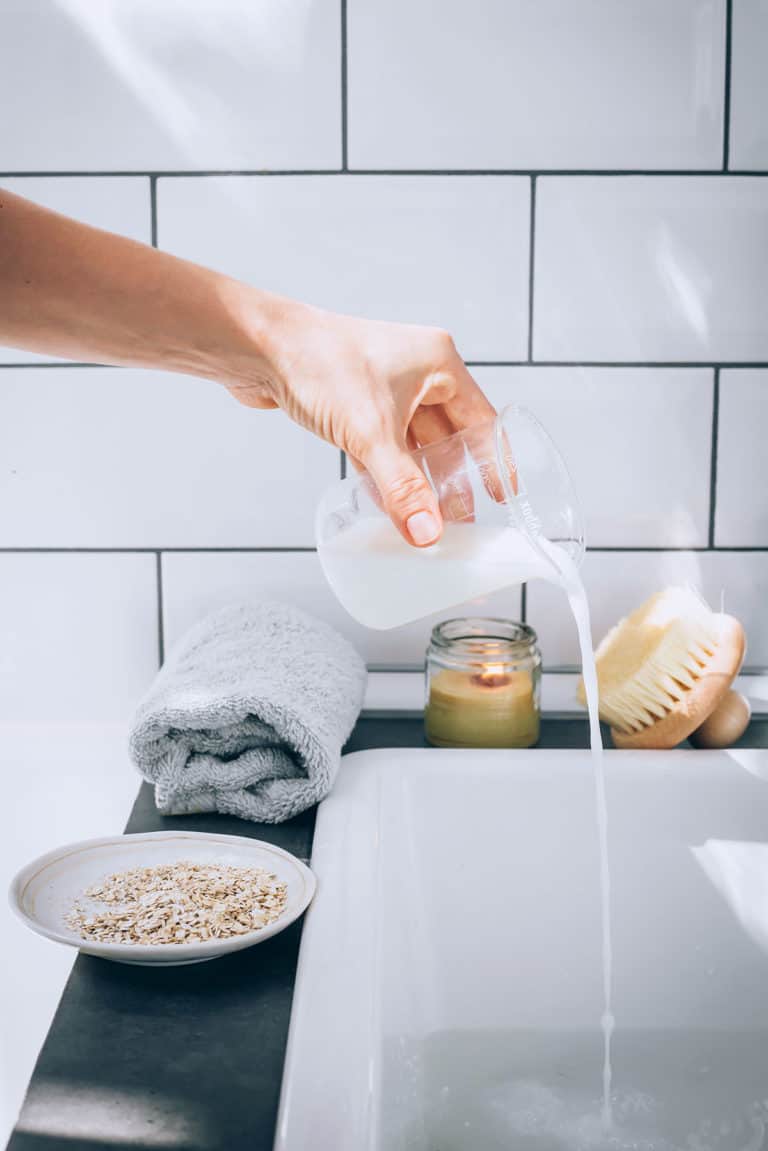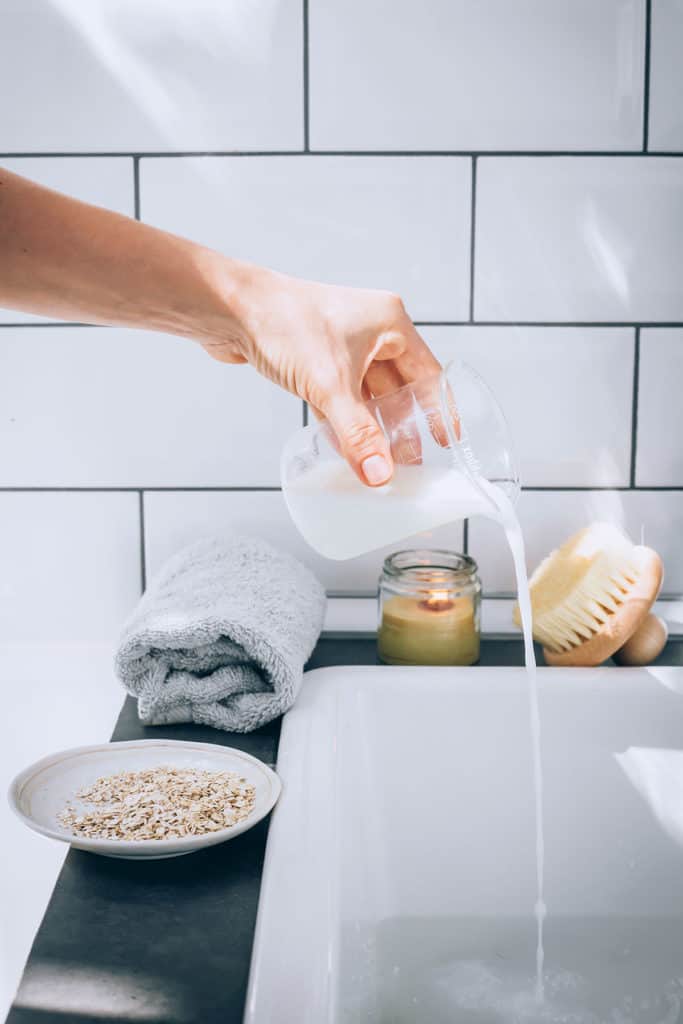 112