January is one of those months that just begs for a detox. While most of us think of a detox as a great way to reset our bodies and maybe even lose a couple pounds (and it totally is!), your insides aren't the only thing in need of a cleanse this winter. Your scalp is practically begging for a little TLC as well.
Much like the pores on your skin, hair follicles can become clogged with oil, dirt and product build-up, leaving you with lackluster strands and flat, limp hair. But this apple cider vinegar scalp scrub helps detox the scalp and get rid of impurities known to cause dandruff, hair fall, and oily locks.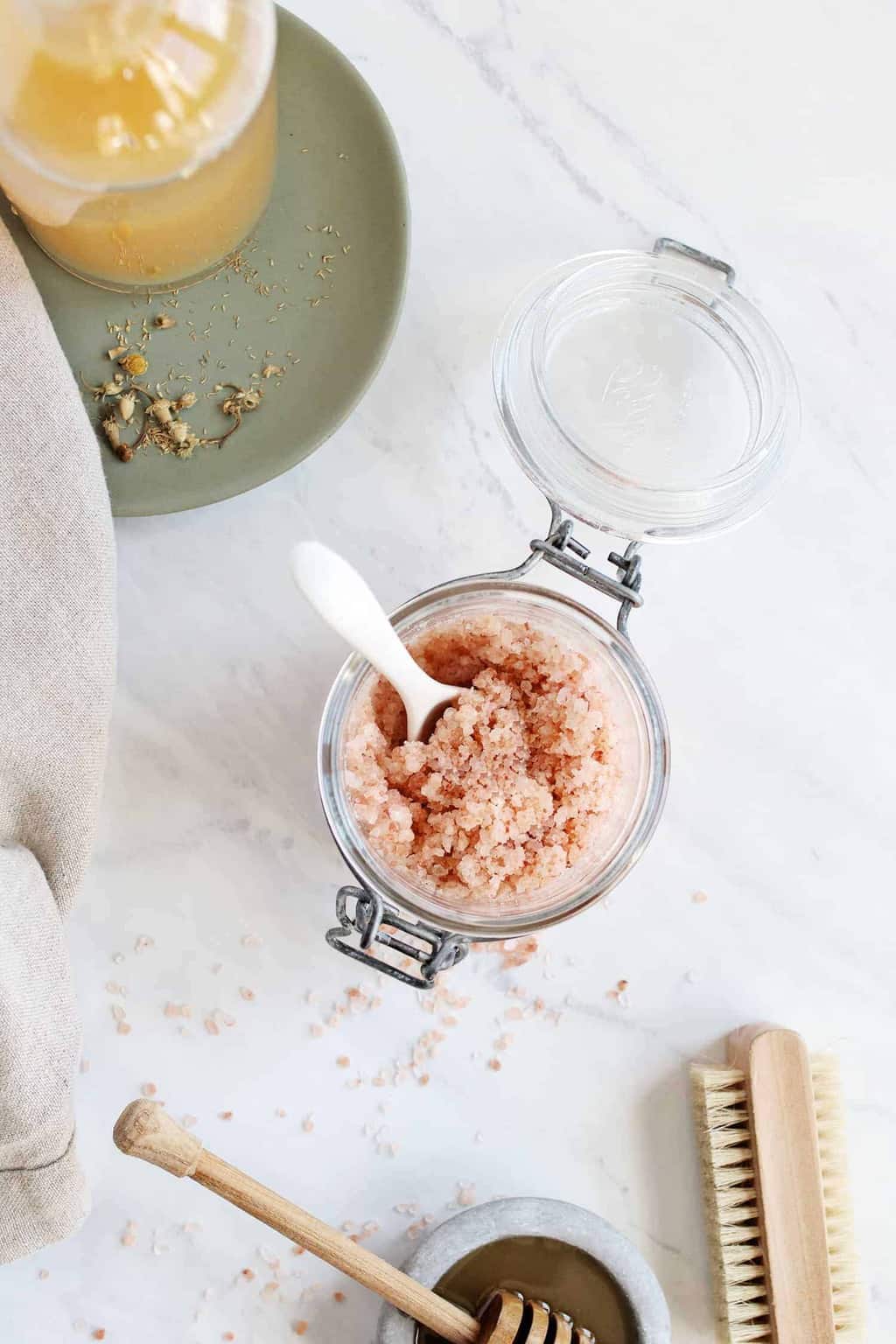 How To Make Your Own Scalp Scrub
If you use commercial hair products, chances are your shampoo is loaded with parabens, sulfates and other chemicals that may linger in your scalp and build up over time. I'm a total sucker for the shampoo and conditioner my hairdresser sells (ohh, that shine) but after a while it feels like my fave products are just not cutting it.
My hair looks limp and lifeless and I notice a little more grease than usual. That's when I know it's time for a detox.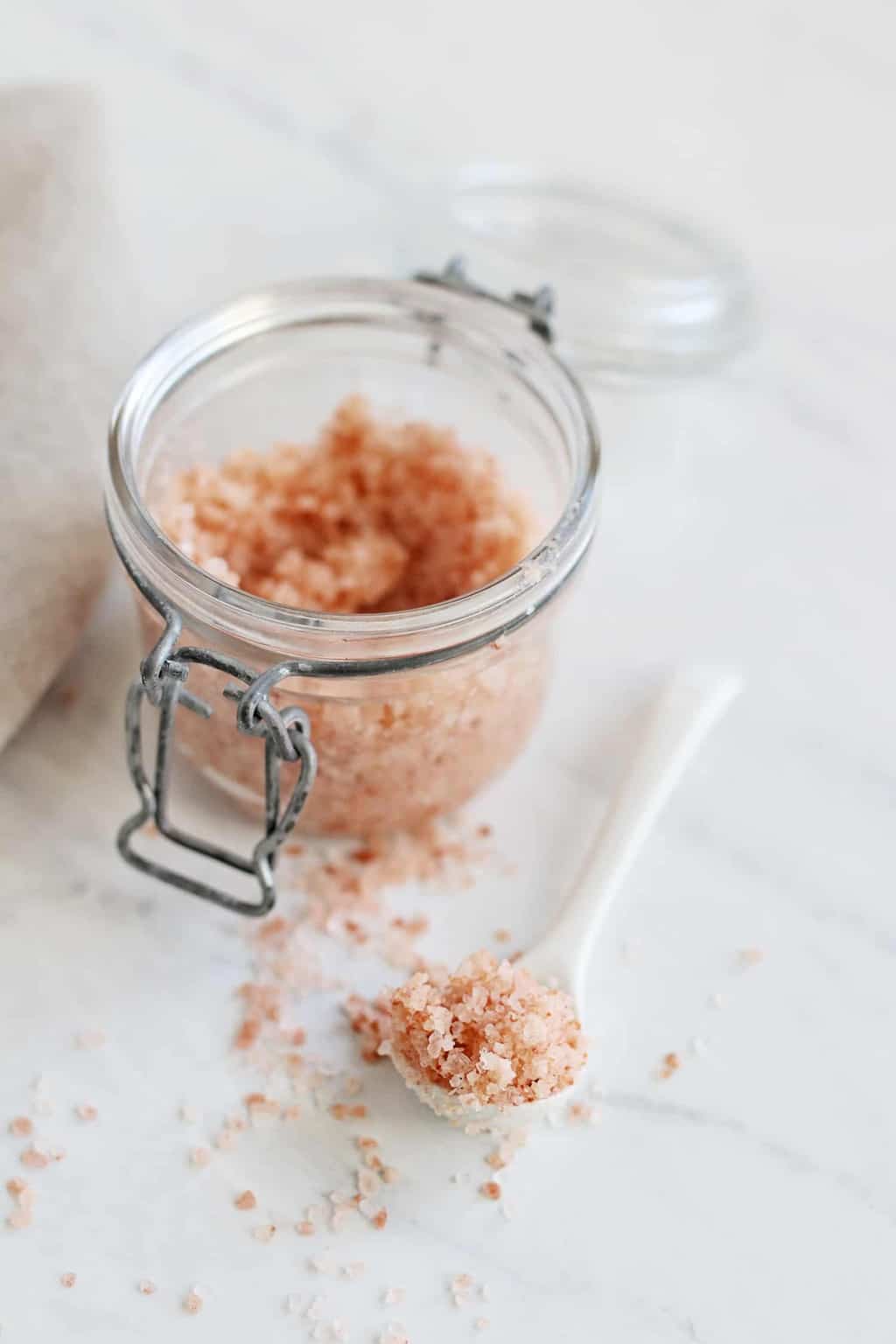 This apple cider vinegar scalp scrub naturally sloughs off product build-up and removes dead skin cells that might be weighing your hair down. Scalp scrubs are easy to make, and by getting rid of the impurities that can plug hair follicles, you can help promote blood circulation, encourage hair growth and get rid of stubborn harmful bacteria.
So if you're ready to refresh your locks and show your scalp some TLC, here's how to make your own ACV scrub. Follow up with a scalp massage if you can!
To use, I like to hop in the shower and apply a small handful of scrub to wet hair. Then I ever-so-gently work the mixture into my scalp. Don't expect your scrub to foam up like shampoo. The coconut oil will melt some, making your scrub a little less solid, but since there's no soap it won't get foamy. Let the scrub sit for several minutes, then shampoo and condition like normal.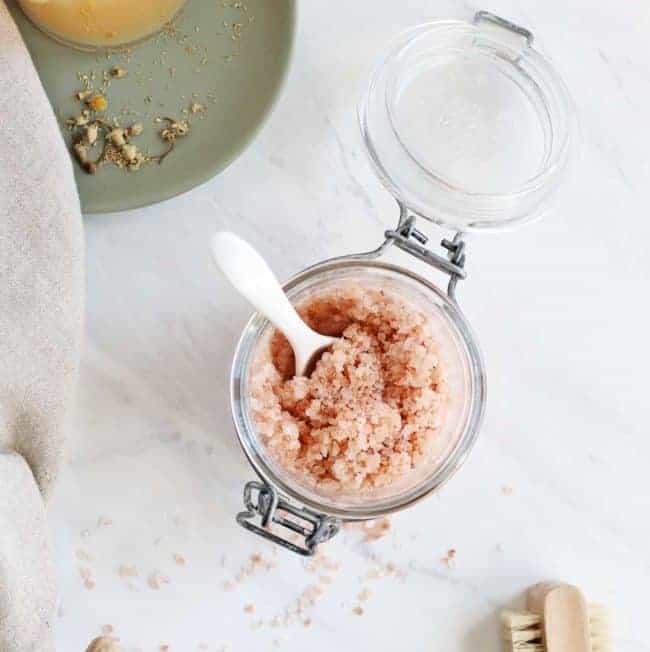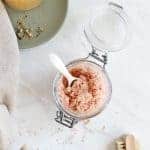 Print
Apple Cider Vinegar Scalp Scrub
This detoxifying apple cider vinegar scrub uses finely ground pink Himalayan salt to slough away dead skin and deep clean hair follicles.
Equipment
Coffee grinder

Small bowl

Jar with lid
Instructions
If you can only find coarse sea salt, grind about 1/2 cup salt in a clean coffee grinder until you have a semi-fine texture (a few coarse pieces are okay).

Combine everything in a small bowl and stir. Transfer to an airtight container.

To use, wet your hair and gently scrub a tablespoon sized amount into your scalp using your fingertips (don't expect the scrub to foam like soap). Let it sit for 5-10 minutes before rinsing with warm water.
This post was medically reviewed by Dr. Jennifer Haley, a board-certified dermatologist with extensive experience in medical, cosmetic and surgical dermatology. Learn more about Hello Glow's medical review board here. As always, this is not personal medical advice and we recommend that you talk with your doctor.
628