A hot shower is one of my favorite escapes. In the never-ending search for self-care, a shower often seems more attainable than committing to a long bath. If you're in a rush, all you really need is five minutes!
And whether it helps you get going in the morning or unwind at night, a shower can be an aromatherapy experience, just like a bath. An aromatherapy shower can work wonders if you're feeling tired or stressed out.
Try upgrading your shower with fresh eucalyptus or an aromatherapy shower spray. Or whip up one of these 7 simple shower melts that are perfect for de-stressing, easing congestion, relaxing, and rejuvenating.
7 DIY Shower Melts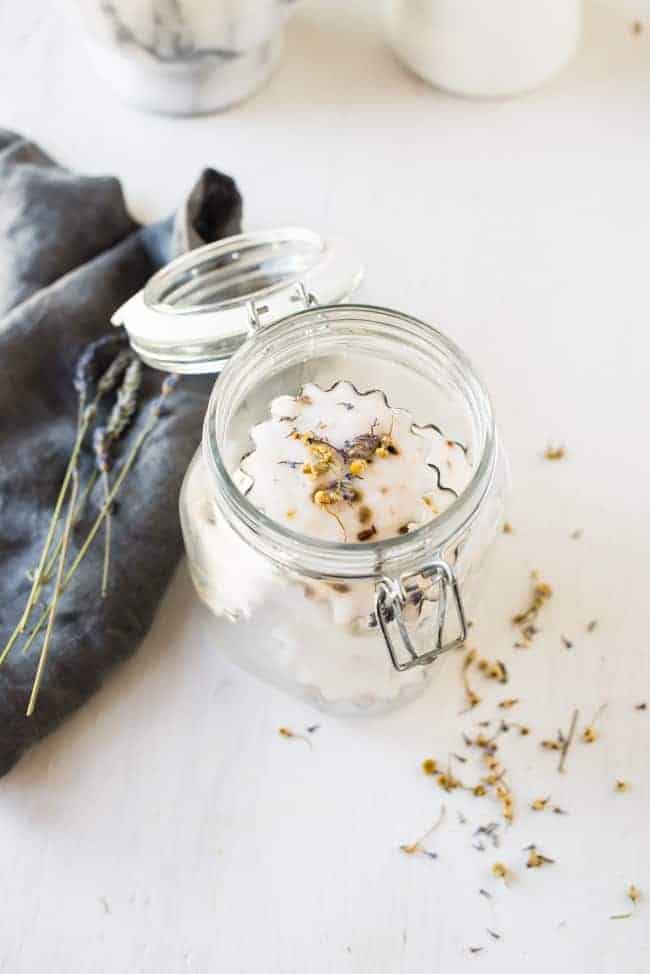 De-Stress Aromatherapy Shower Tablets
Lavender [source] and chamomile [source] both offer calming, soothing benefits—perfect when you need to de-stress after a long day. These tablets are super easy and inexpensive to make: you only need baking soda, essential oils, and dried lavender and chamomile.
Get the recipe for De-Stress Aromatherapy Shower Tablets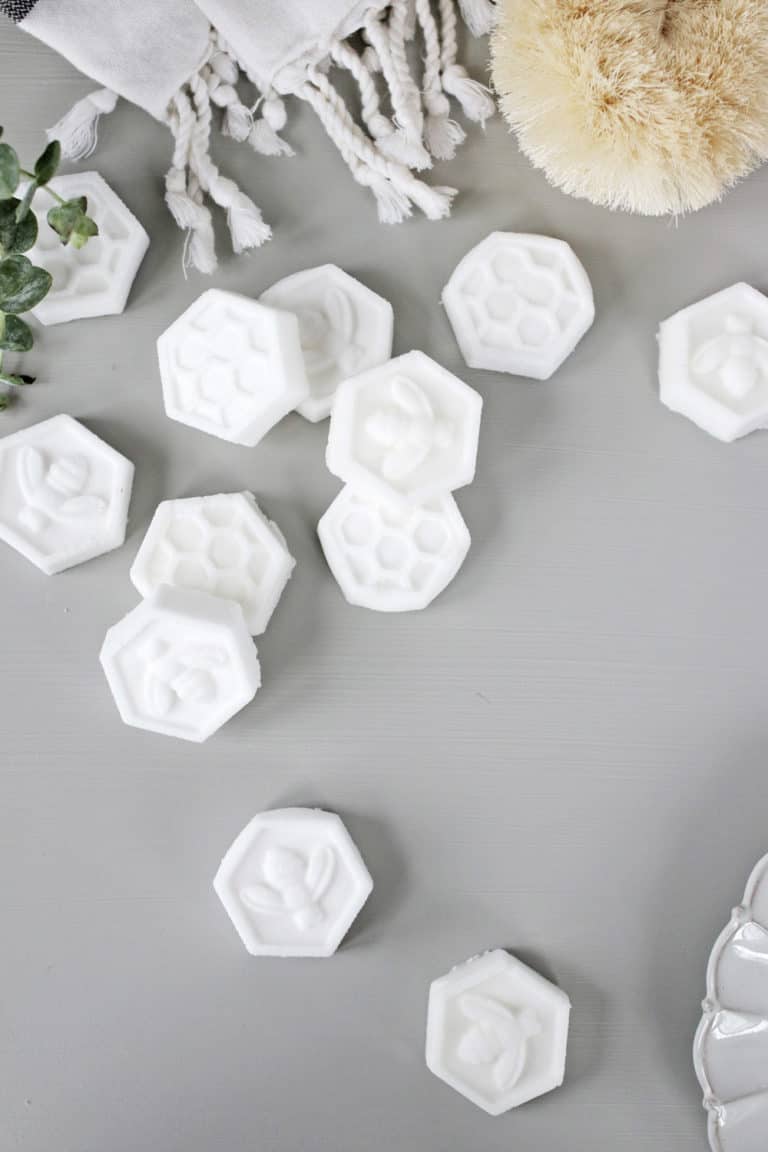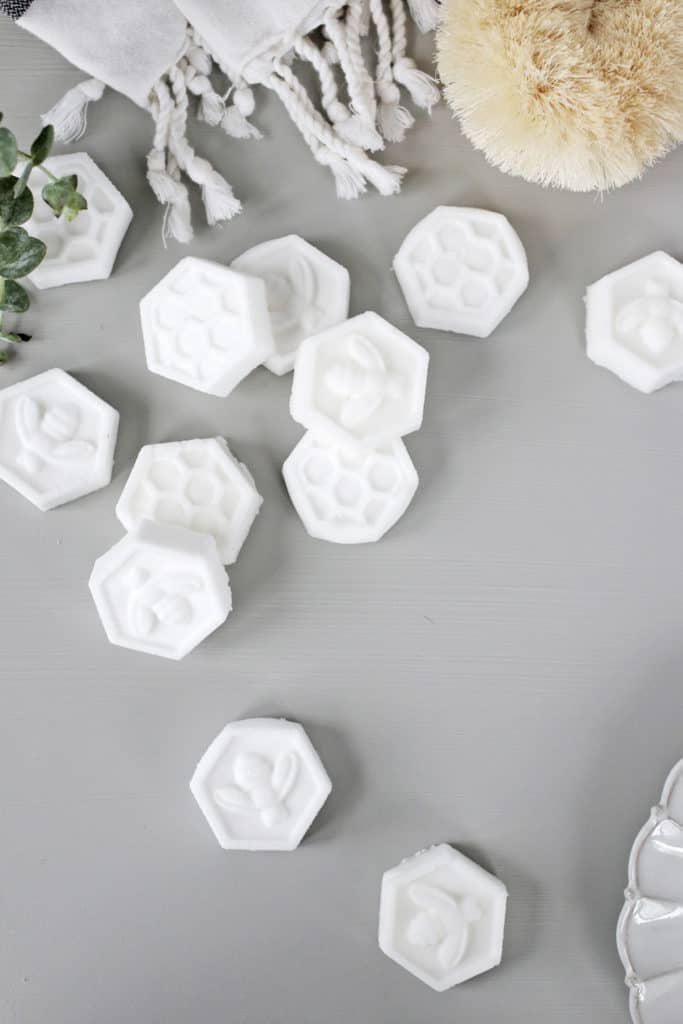 Clear Your Sinuses With These DIY Menthol Shower Steamers
Can't breathe? These DIY menthol shower steamers use the power of menthol crystals and essential oils to quickly clear your sinuses and ease congestion from colds [source].
Get the recipe for Menthol Shower Steamers

Peppermint Shower Bombs
A shower can be the perfect afternoon pick-me-up after a lazy morning (thinking of your Sundays). The fresh scent of peppermint is perfect for using in the shower to revitalize your energy [source].
Plus, these shower bombs add some fun fizzing action. This recipe makes quite a few bombs, so why not package them and share with friends?
Get the recipe for Peppermint Shower Bombs from Pink When

Citrus Shower Melts
If you're not a morning person, these energizing shower melts are just the incentive you need to get out of bed. The uplifting scents of orange, lemon, and bergamot [source] will scent your entire bathroom and help you wake up happy.
Get the recipe for Citrus Shower Melts from Abundant Health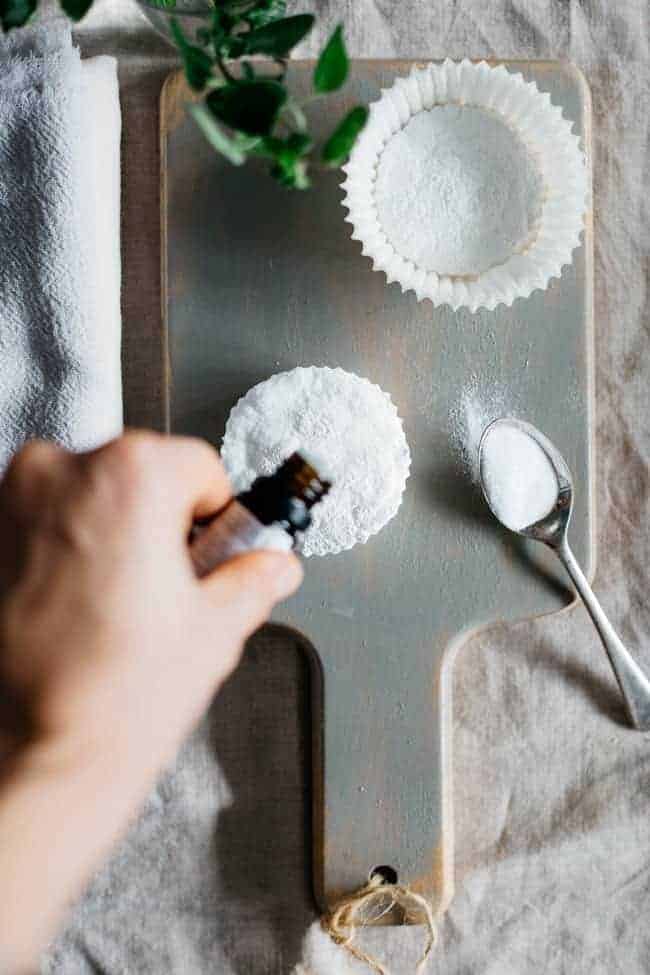 Breathe Easy Eucalyptus Shower Disks
Make these shower disks that open the sinuses—thanks to eucalyptus essential oil, one of the best essential oils for congestion [source]. Combine its scent with the steam from the shower for easier breathing or headache relief.
Now you can skip the long bath and head straight to bed! Follow it up with an easy vapor rub to keep your sinuses open while you sleep.
Get the recipe for Eucalyptus Shower Disks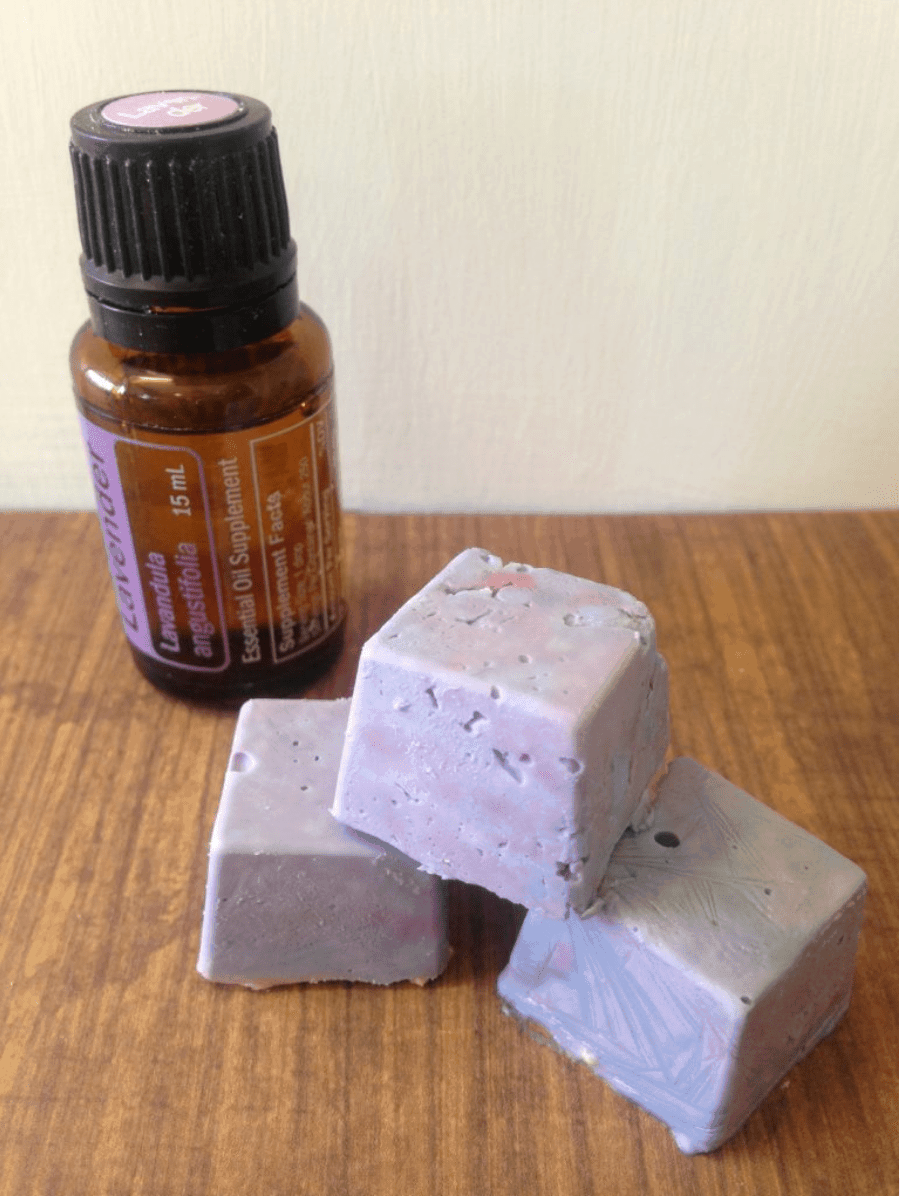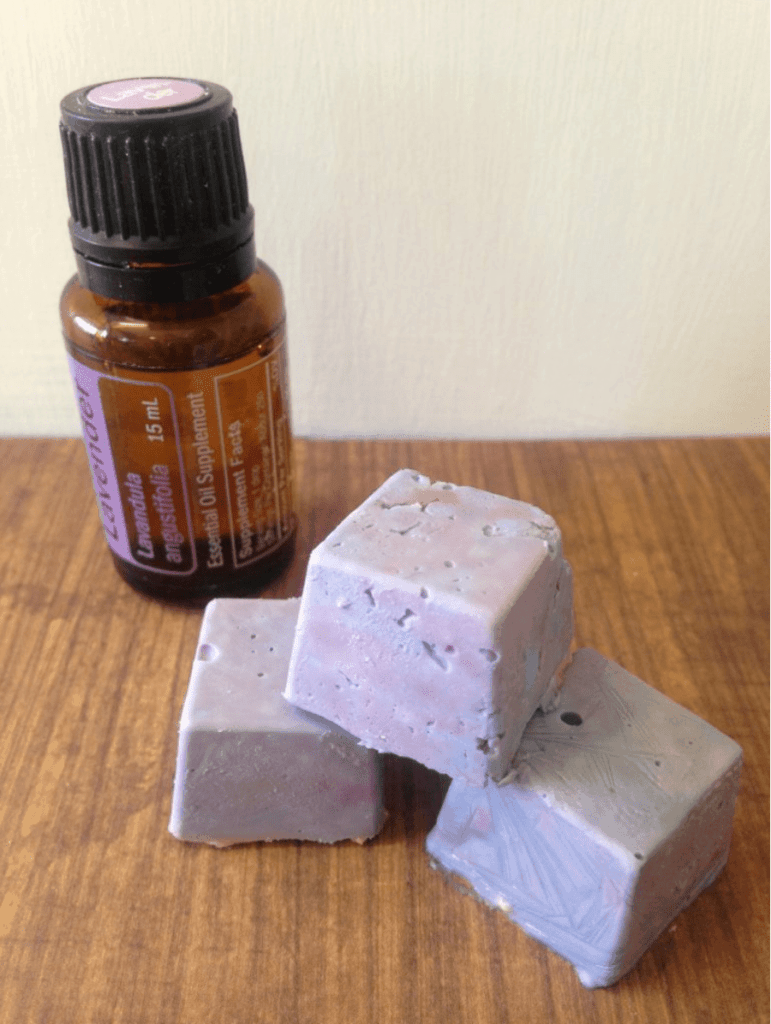 Lavender Shower Melts
Try using cornstarch instead of baking soda for these soothing lavender shower melts. Lavender is a soothing scent any time of day, plus it can help with headaches [source] and stress [source]. Combine a couple of drops of red and blue food coloring to give it a pretty purple color.
Get the recipe for Lavender Shower Melts from Utensi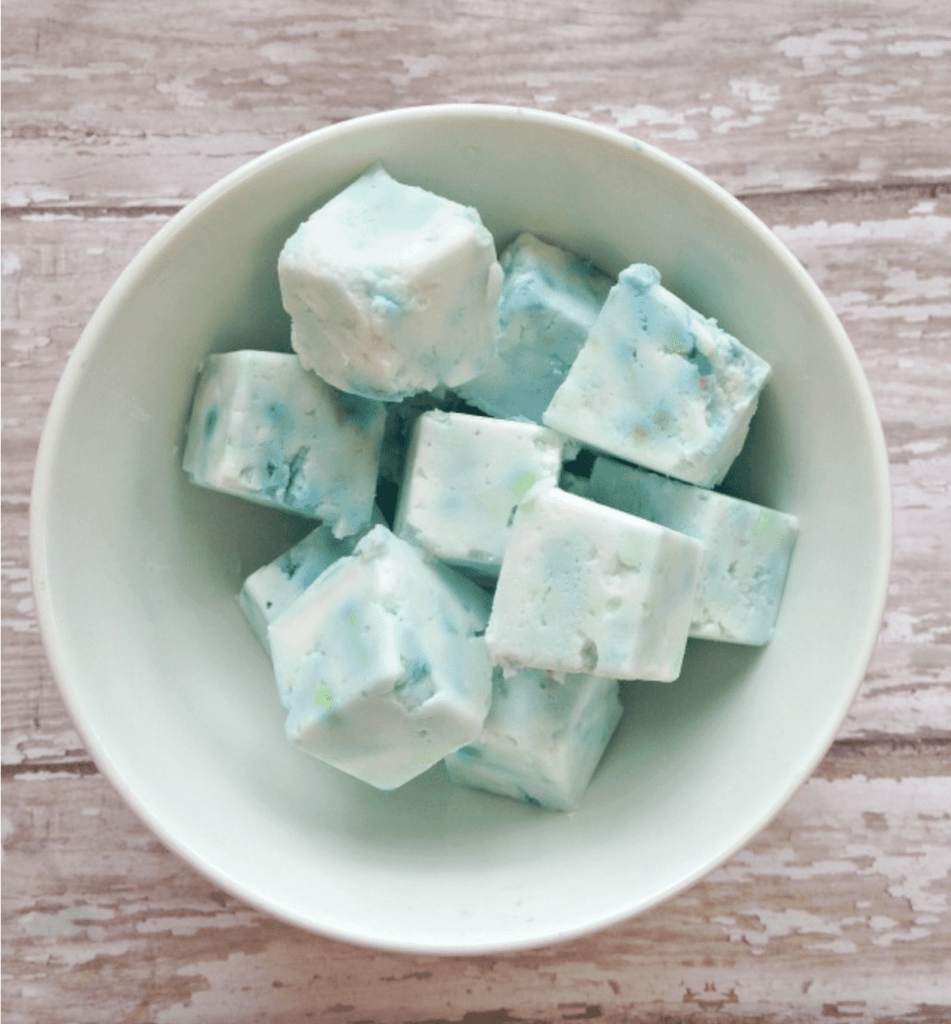 Vapor Rub Shower Melts
These easy shower melts require no essential oils. Just mix cornstarch and vapor rub together, and in 20 minutes your shower melts are ready for stuffy nose relief.
Get the recipe for Vapor Rub Shower Melts from The Homespun Hydrangea
872