Breakfast might be the most important meal of the day, but it's also the most rushed. But instead of starting your morning with a cold cup of coffee and a leftover slice of pizza, you can plan ahead and have balanced breakfasts for all those days when you need to grab-and-go.
These 5 make-ahead breakfasts from Hello Veggie will help you power through your morning with healthy, whole food ingredients. Not following Hello Veggie? You should be! Get a weekly update sent straight to your inbox or see what's cooking on Instagram.
1 / 5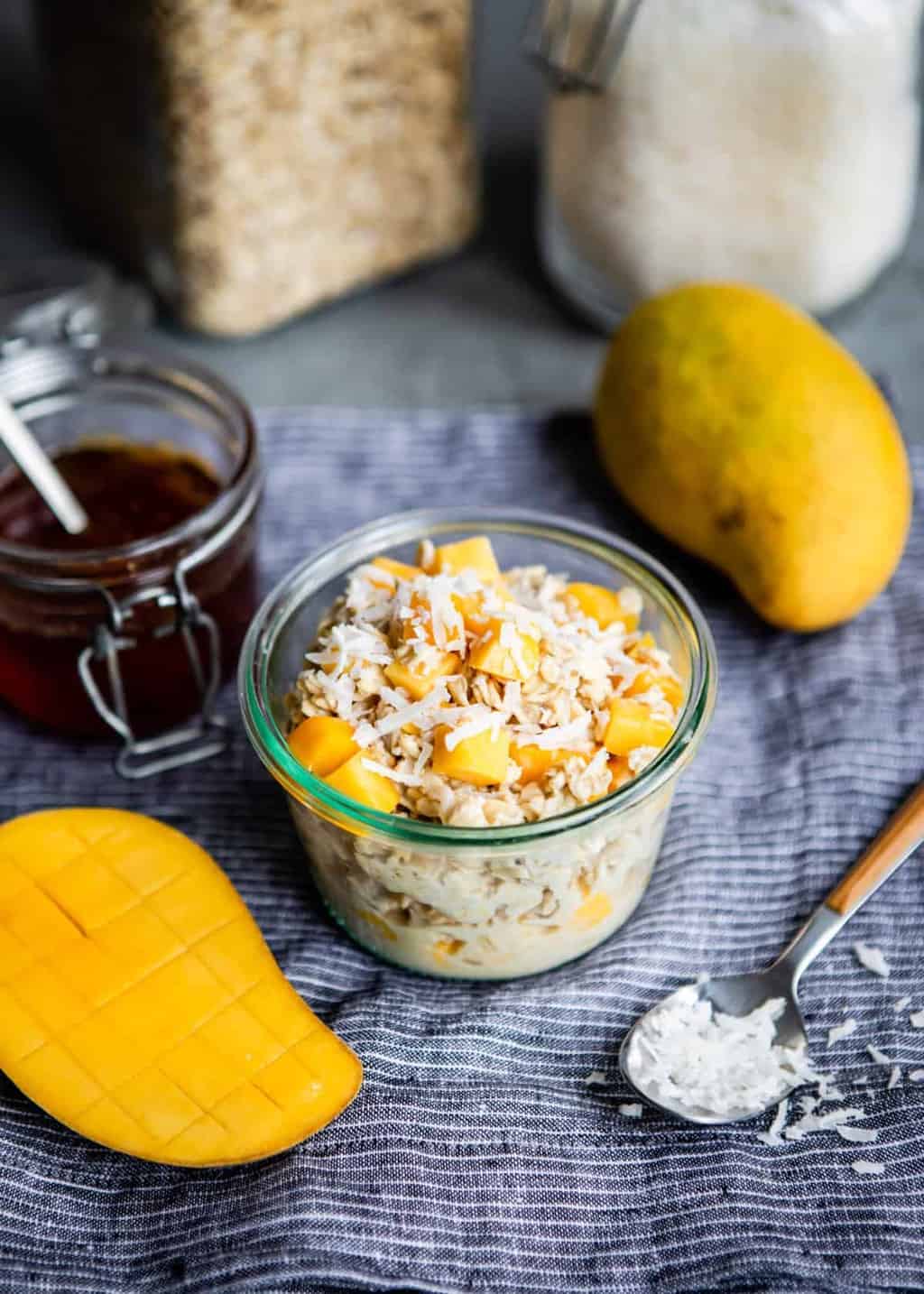 Nope, we're not over overnight oats yet–especially this naturally sweetened tropical version made with plenty of ripe mango.
82