Breakfast might be the most important meal of the day, but it's also the most rushed. But instead of starting your morning with a cold cup of coffee and a leftover slice of pizza, you can plan ahead and have balanced breakfasts for all those days when you need to grab-and-go.
These 12 make-ahead breakfasts will help you power through your morning with healthy, whole food ingredients. Some are from our sister site Hello Veggie. Not following Hello Veggie? You should be! Get a weekly update sent straight to your inbox or see what's cooking on Instagram.
12 Make-Ahead Breakfast Ideas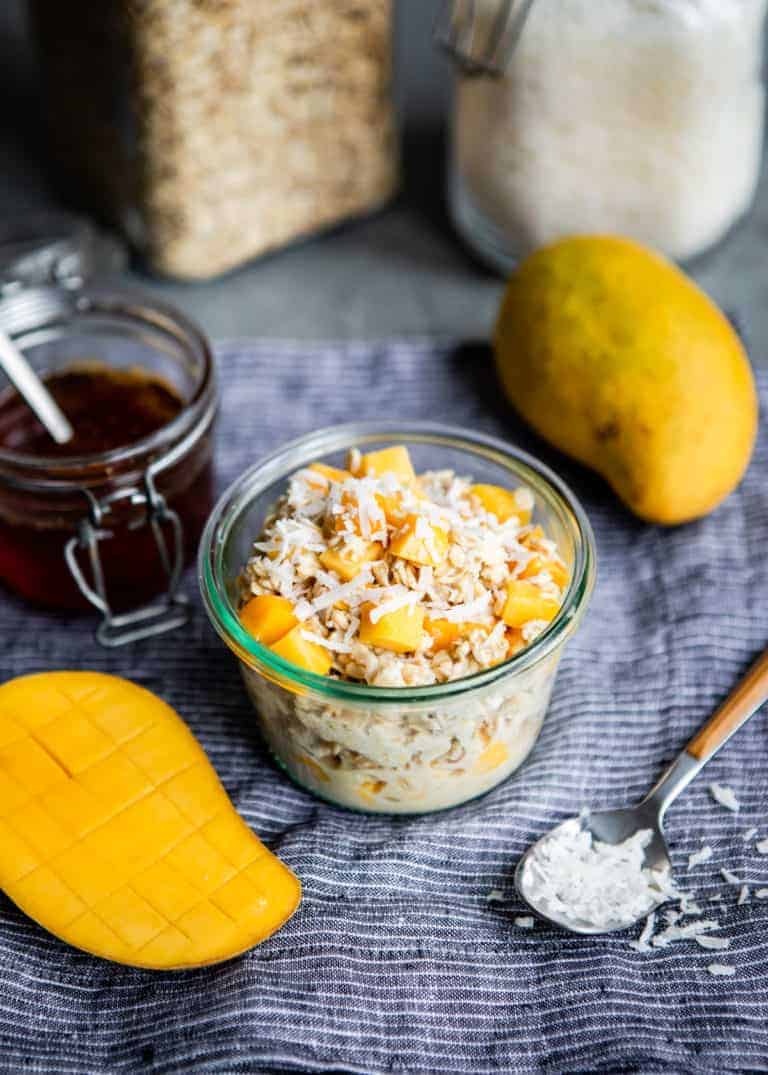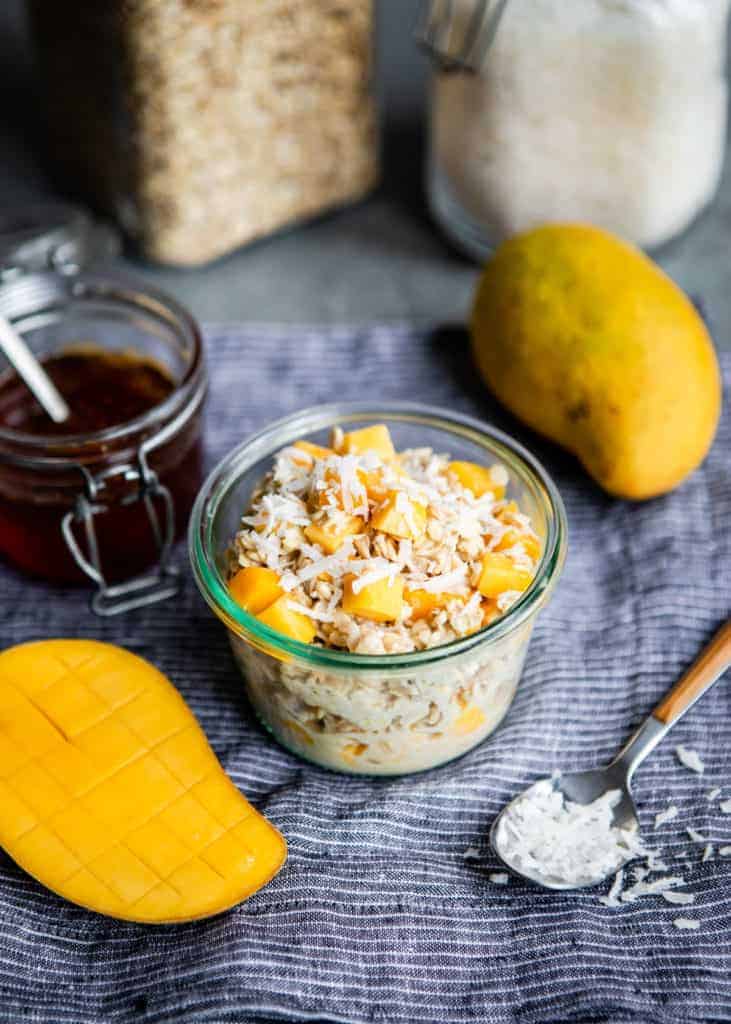 Nope, we're not over overnight oats yet–especially this naturally sweetened tropical version made with plenty of ripe mango.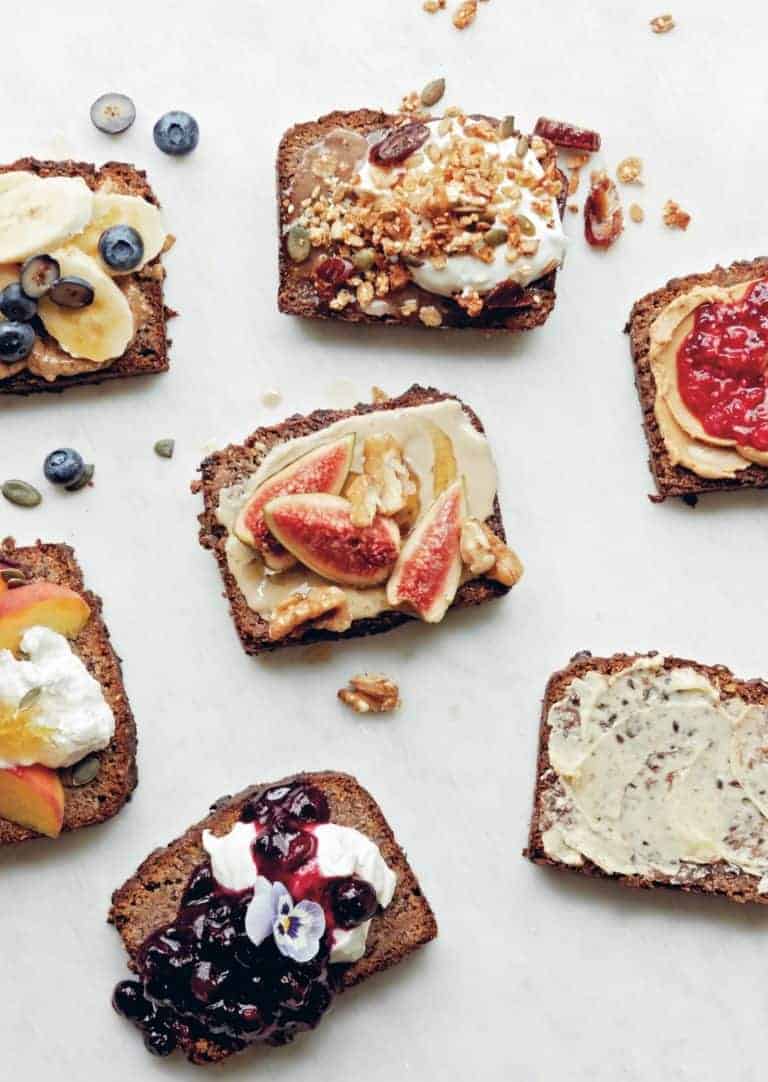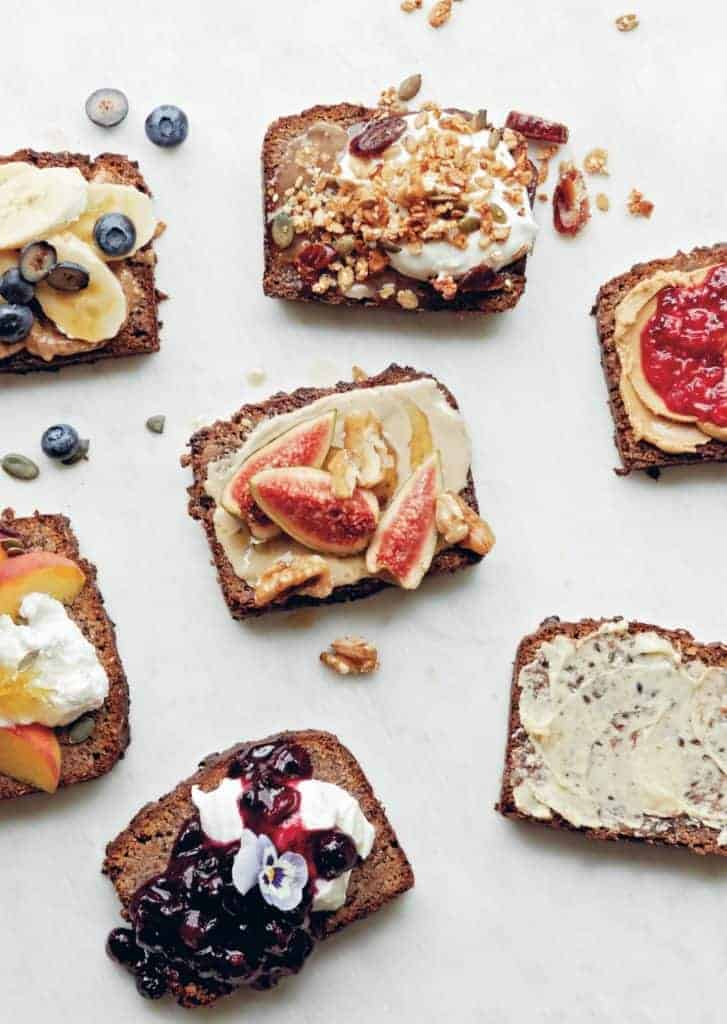 Slather on a generous smear of almond butter and top with some fresh fruit or a drizzle of honey and you've got the perfect on-the-go breakfast. (And if you're a blueberry fan, try this Coconut Milk Blueberry Banana Bread too!)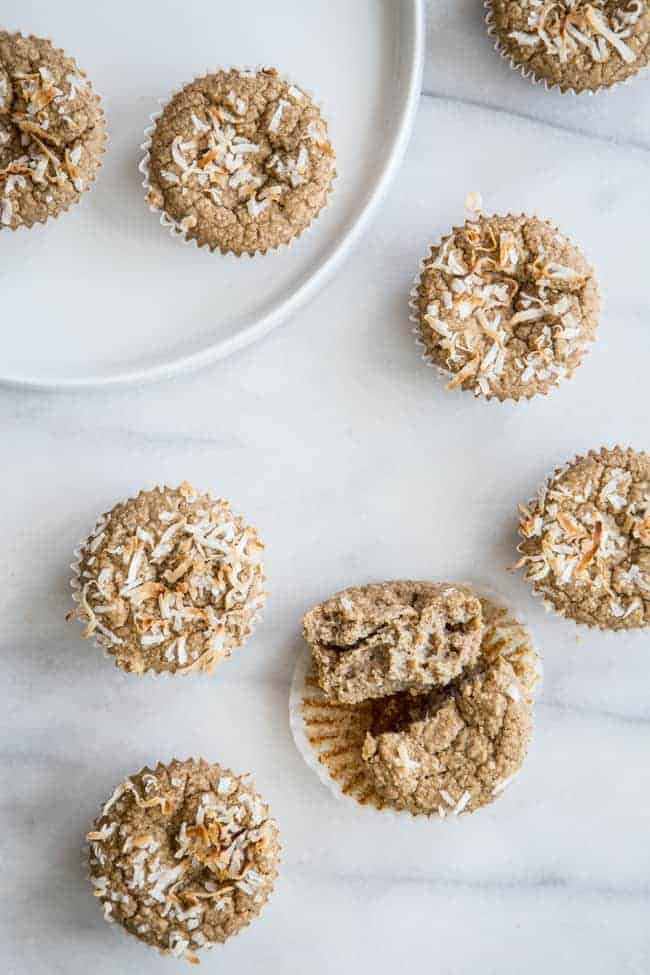 Pop all the ingredients in a blender, give it a whirl, and pour into muffin tins. So ridiculously easy! And if you're not a fan of parsnips, you can use carrots instead.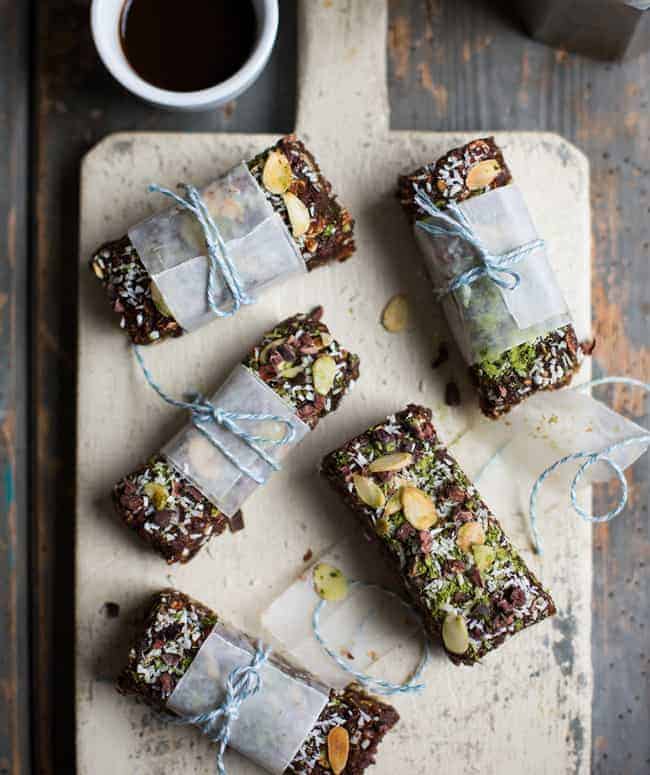 You gotta love the fact that these bars have espresso in them, letting you get your caffeine fix and your breakfast in one convenient bar.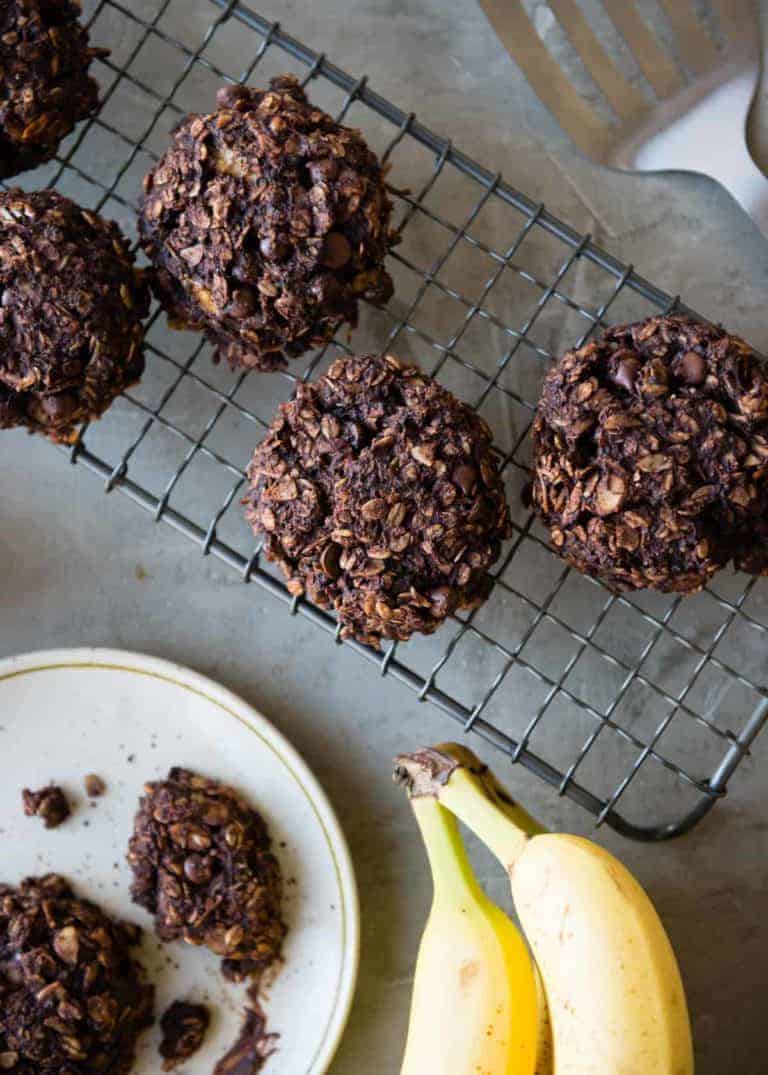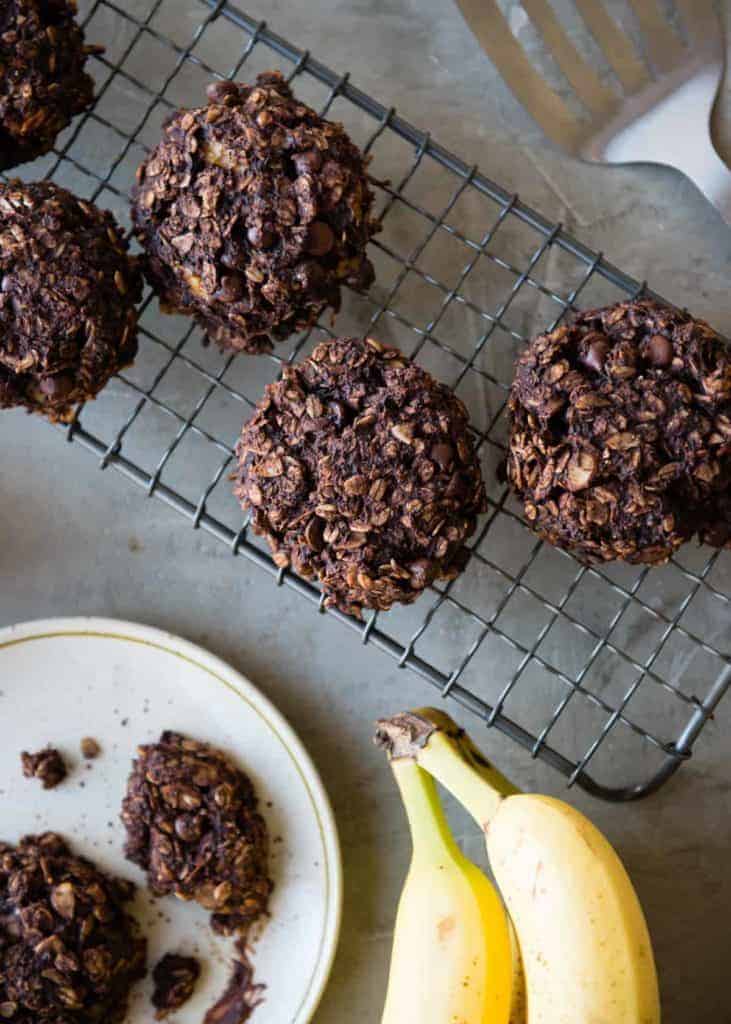 Is there a better way to start the day than with a decadent chocolate cookie? I don't think so!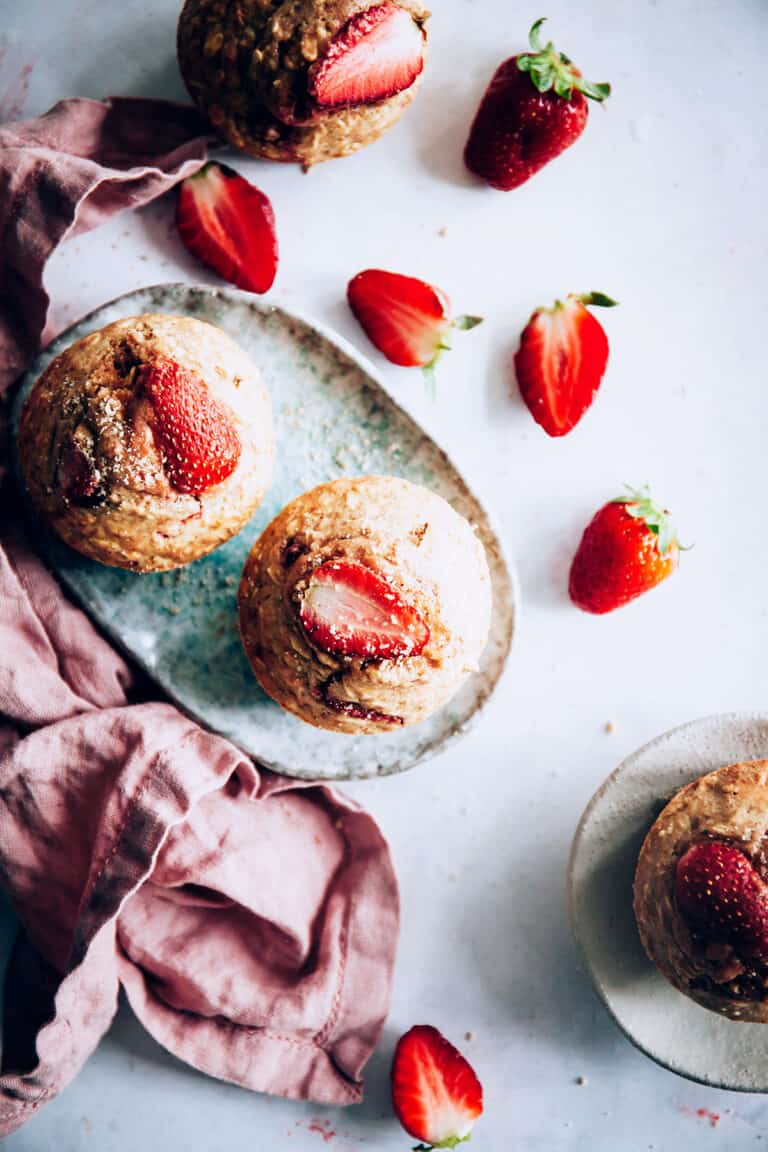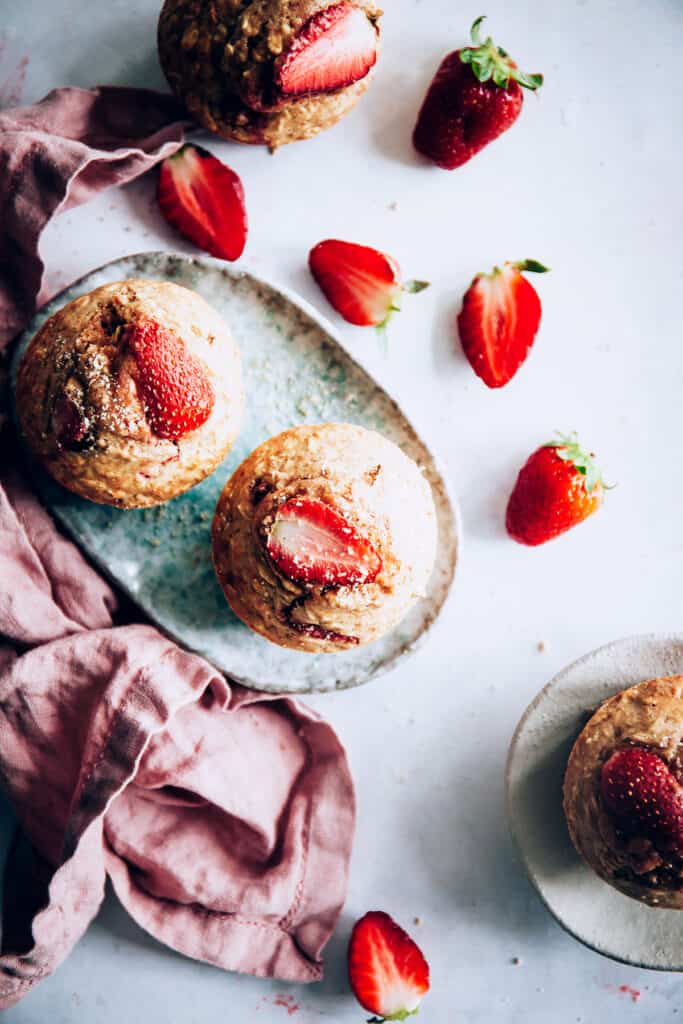 The Strawberry Baked Oatmeal Cups will last in the freezer for 2-3 months, so they're perfect for heating and eating on busy mornings.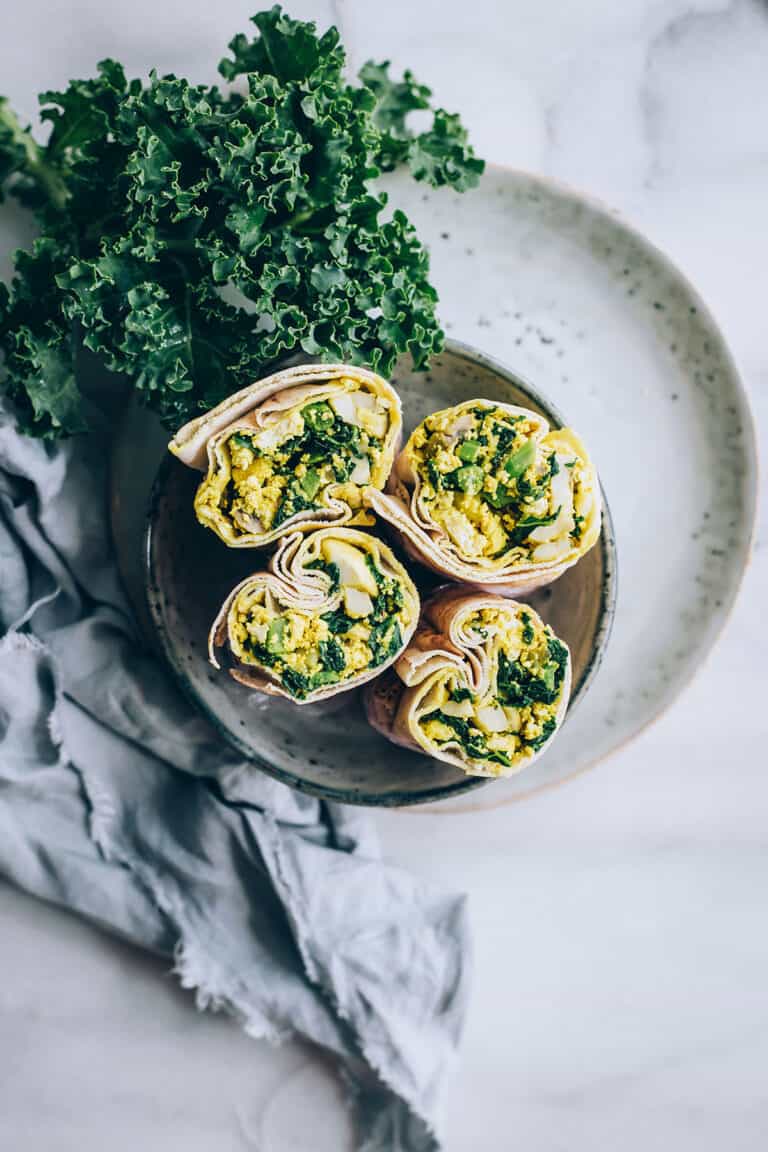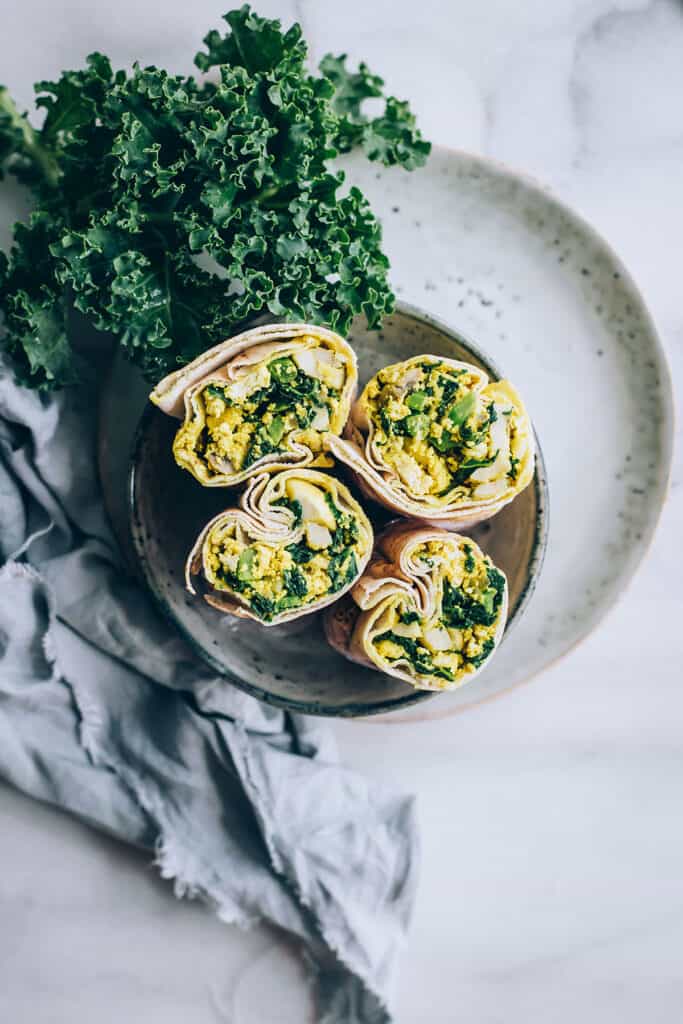 If you're looking for a healthy breakfast option you can keep in the freezer, these Tofu Scramble Wraps are perfect. They're loaded with veggies too!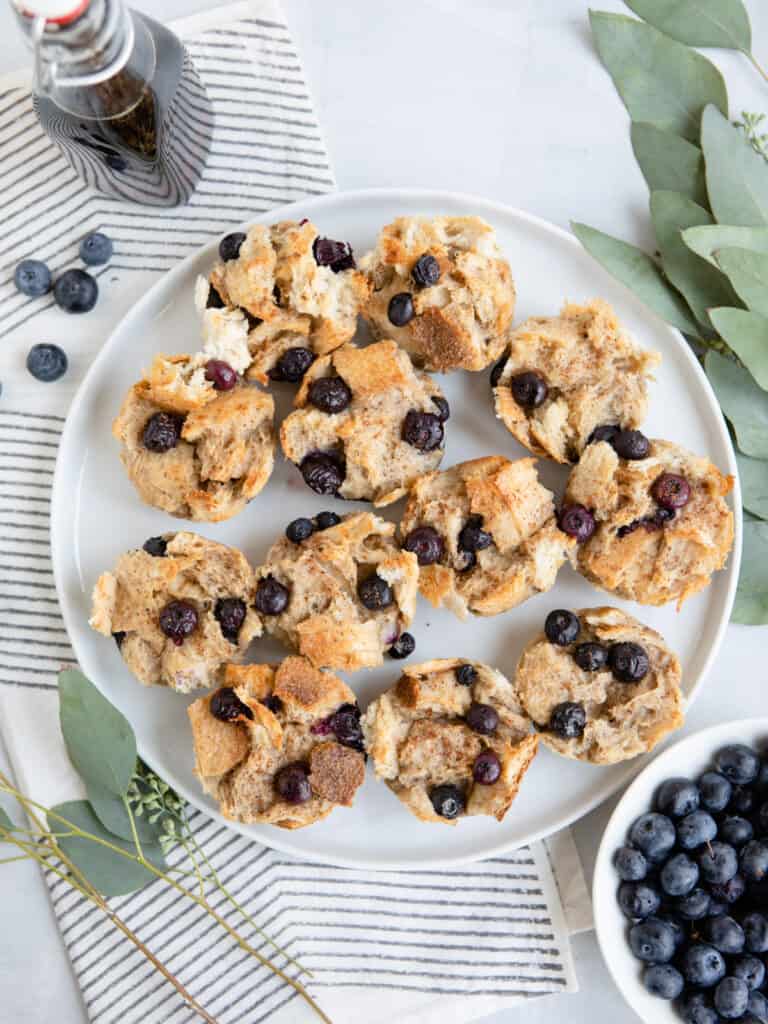 These blueberry French toast cups are a kid-friendly breakfast that can be made in advance and frozen for busy weekdays. They're sweetened only with fruit!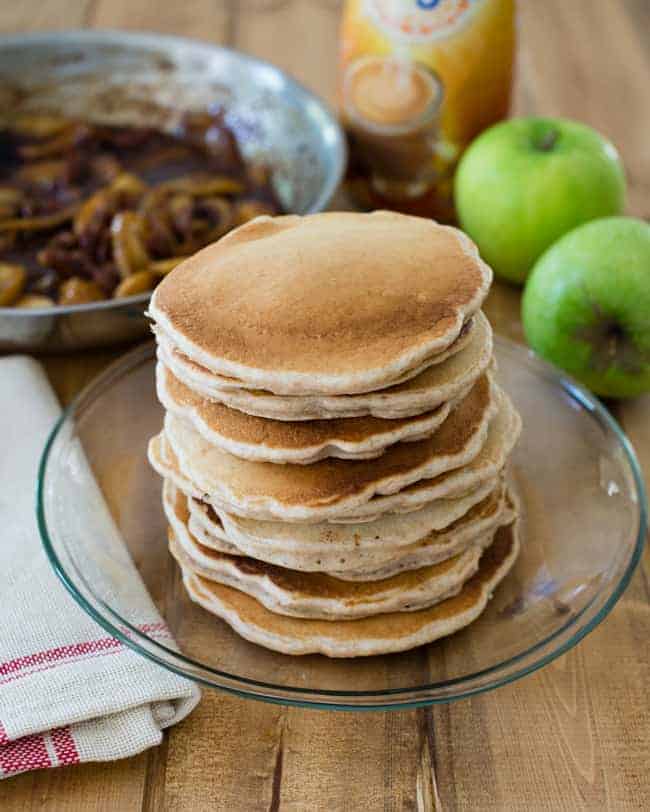 Pancakes are usually a weekend affair, but if you make the mix ahead of time, it can become a Tuesday morning thing. Store the whole-grain pancake mix in the fridge until you're ready.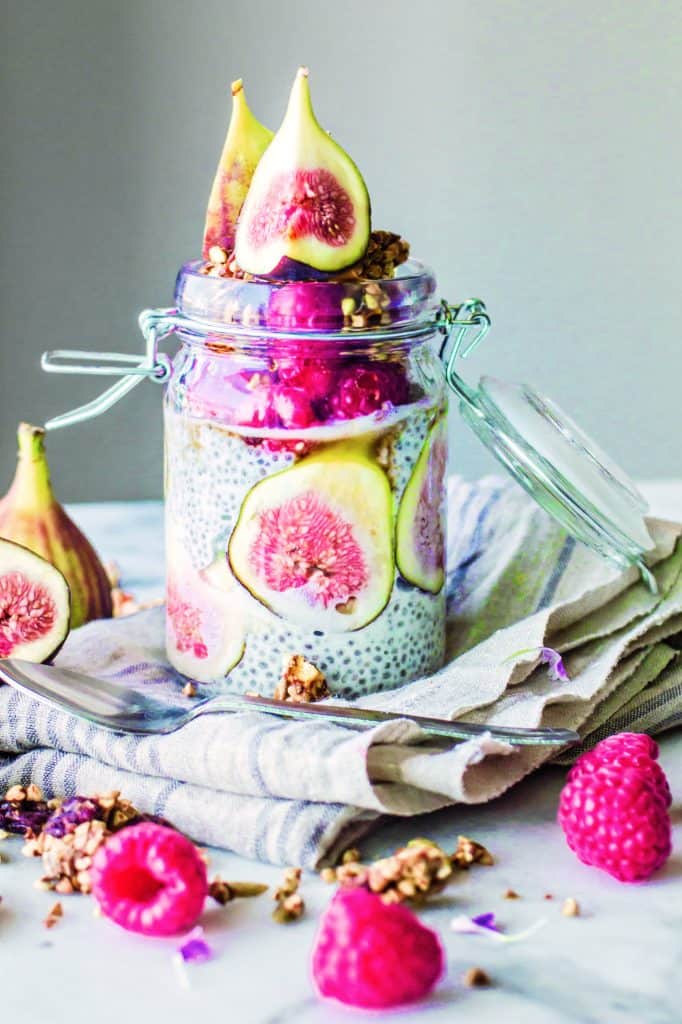 By now, chia pudding is a classic make-ahead breakfast! Make yours exciting again by garnishing with figs and raspberries.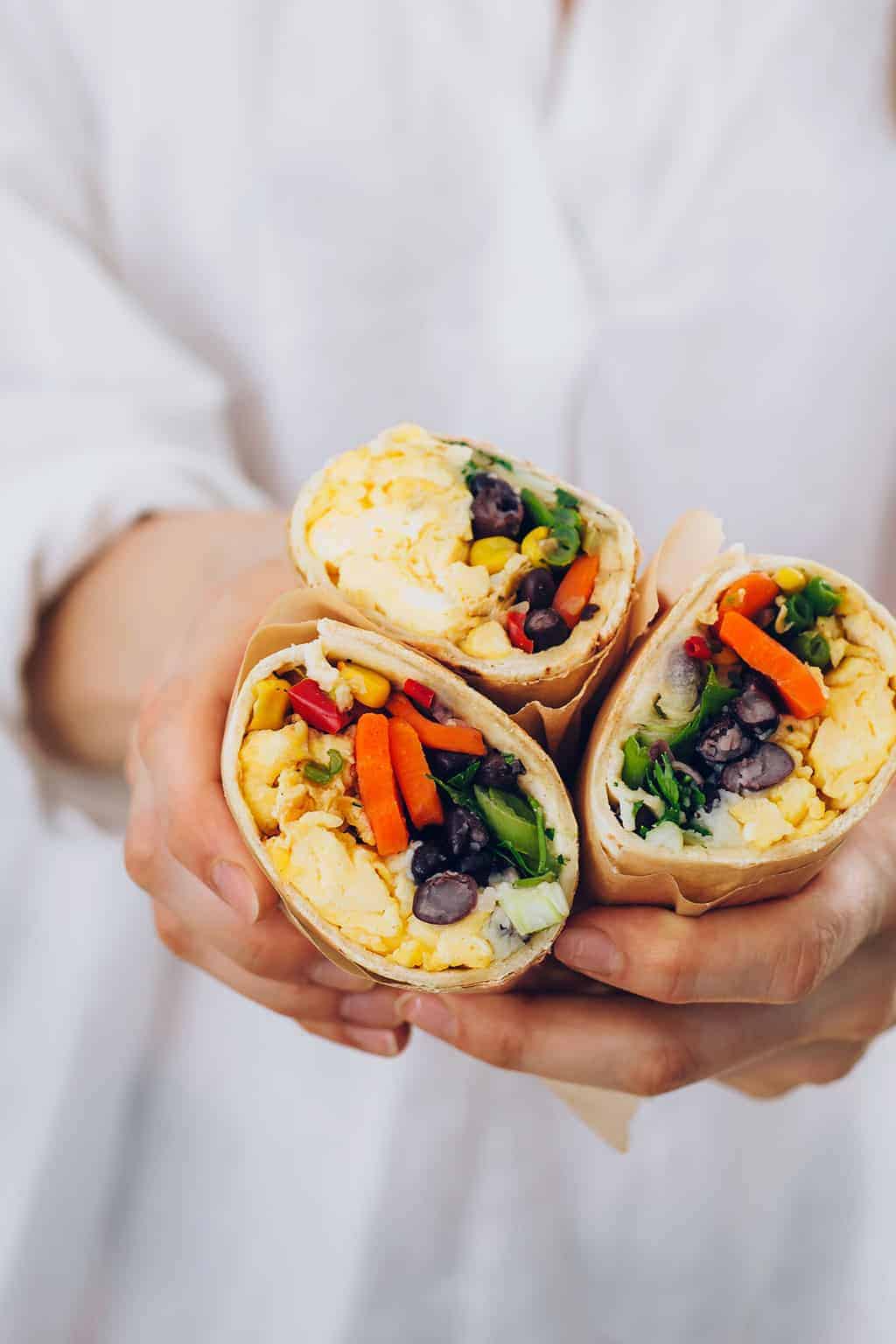 Breakfast burritos are a super satisfying breakfast! Especially when you already have a bunch of them in the freezer, ready to go.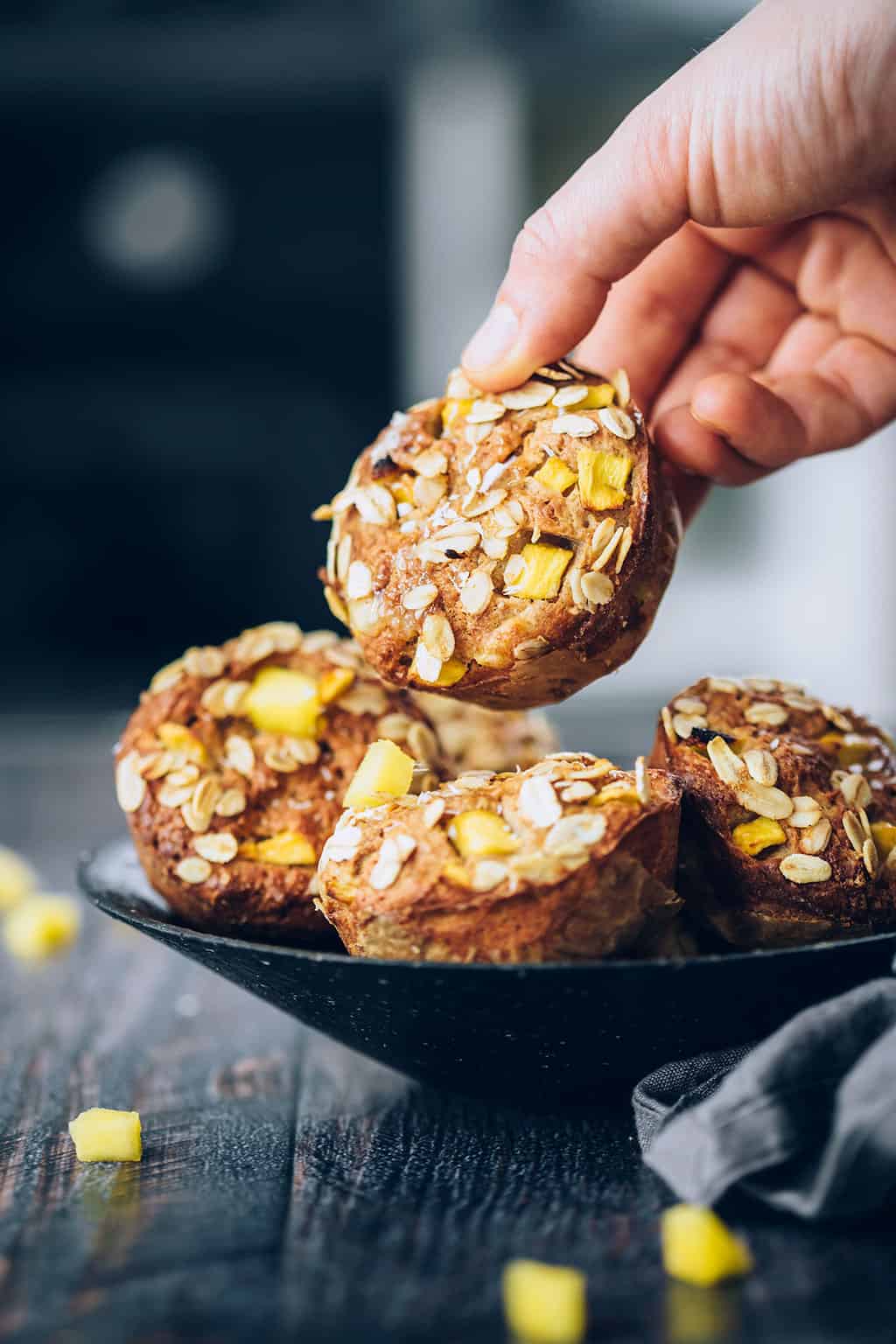 If you haven't yet used mangos in muffins, you're missing out! This make-ahead recipe is sweet, yet healthy, and it makes the perfect breakfast on the go.
Need more make-ahead breakfast ideas? You might want to check out these 50 healthy recipes or try our frozen green smoothie system that makes a month worth of smoothies in just one hour.
97