Smoothies can be a great vehicle for good nutrition. Want extra greens? Chuck 'em in! Need to load up on antioxidants? Boom—they've got fruit and veg by the handful! Looking to add protein to your diet? Smoothies have got your back. But what is the best source of protein to blend in?
Certainly, there are some great protein powders available (there is also a lot of crap out there—read your labels!), and I do think there's a time and a place for them. For example, when I was pregnant and trying to add a whopping 20 additional grams of protein to my diet each day, I turned to a high-quality protein powder.
How to Make a Protein Smoothie
There are also a lot of fantastic smoothie mix-ins naturally packed with protein that you can enlist in your daily blend. Here are 10 of my favorite ways to make a protein smoothie without using protein powder.

1
.
Add milk
.
Starting with a protein-rich base is one of the best ways to boost your smoothie's protein content:
Cow's milk, whether you choose skim, low-fat, or whole, contains 8 grams of protein per cup.
Soy milk also serves up 8 grams of protein per cup.
Hemp and oat milk both contain moderate amounts of protein at about 4 grams per cup, and they also have an added bonus of dietary fiber if you make your own since you don't need to strain them.
Almond milk, on the other hand, contains only 1 gram of protein per cup.
Try these recipes
:
3 Energy-Boosting Spinach Smoothie Recipes
2
.
Spoon in nut butter
.
Hands up if you love to include nut butters in your smoothies! Good news—not only are these mix-ins delicious and stick-to-yer-ribs satiating, but they bring along a good amount of protein.
Peanut and almond butter each contain about 4 grams of protein per tablespoon.
Tahini paste contains a little less, at 2.5 grams of protein per tablespoon, but brings with it the added benefit of plant-based calcium.
Try these recipes
:
Gorgeous Skin Grape Beauty Smoothie
Fig + Almond Butter Smoothie for Healthy Hair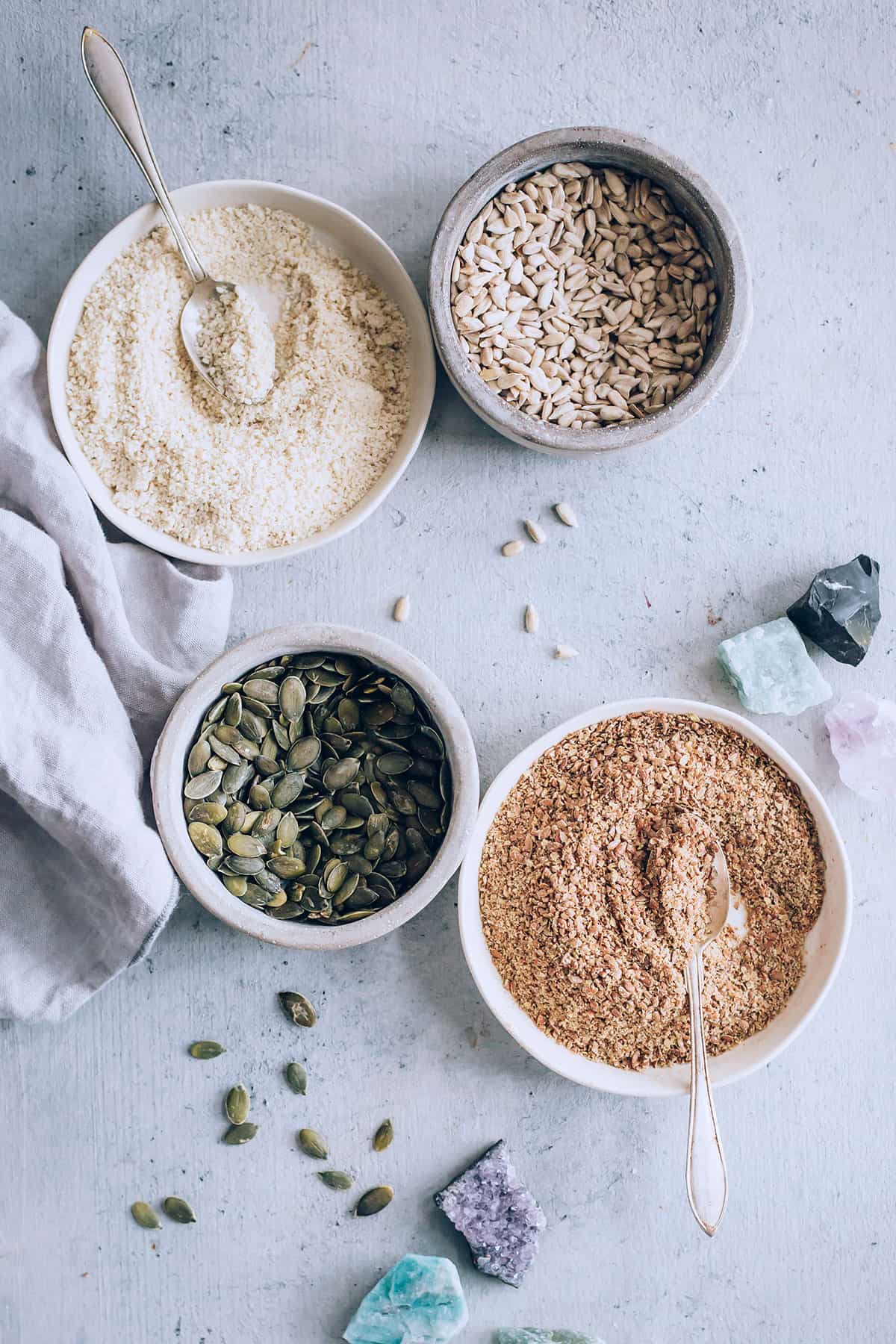 3
.
Sprinkle in some seeds
.
Blender-friendly seeds like hemp, chia, and flax are great smoothie mix-ins, each of which brings a handy dose of healthy plant protein.
Hemp offers the most, at 3.5 grams per tablespoon, but the others are fairly close behind.
Chia seeds contain 2.5 grams of protein per tablespoon and a hefty share of heart-healthy omega-3 fatty acids.
Flax seeds serve up 2 grams of protein per tablespoon and are also rich in omega-3s—but you'll have to grind them before adding to your smoothie mix to reap the full benefits. Otherwise, they'll pass through you still intact.
Try these recipes
:
4
.
Try some tofu
.
Tofu is a great source of plant-based protein, and it blends up like a charm. Here's a catch-22: the softer the tofu, the better it blends, but the firmer the tofu, the more protein it contains.
Silken tofu will give you the smoothest texture, but I have been known to toss scraps of extra-firm tofu into my smoothies, and it really blends up just fine. There is a fair range of protein content in tofu depending on the brand and the firmness, but you can estimate roughly 10 grams of protein per 100 grams of tofu.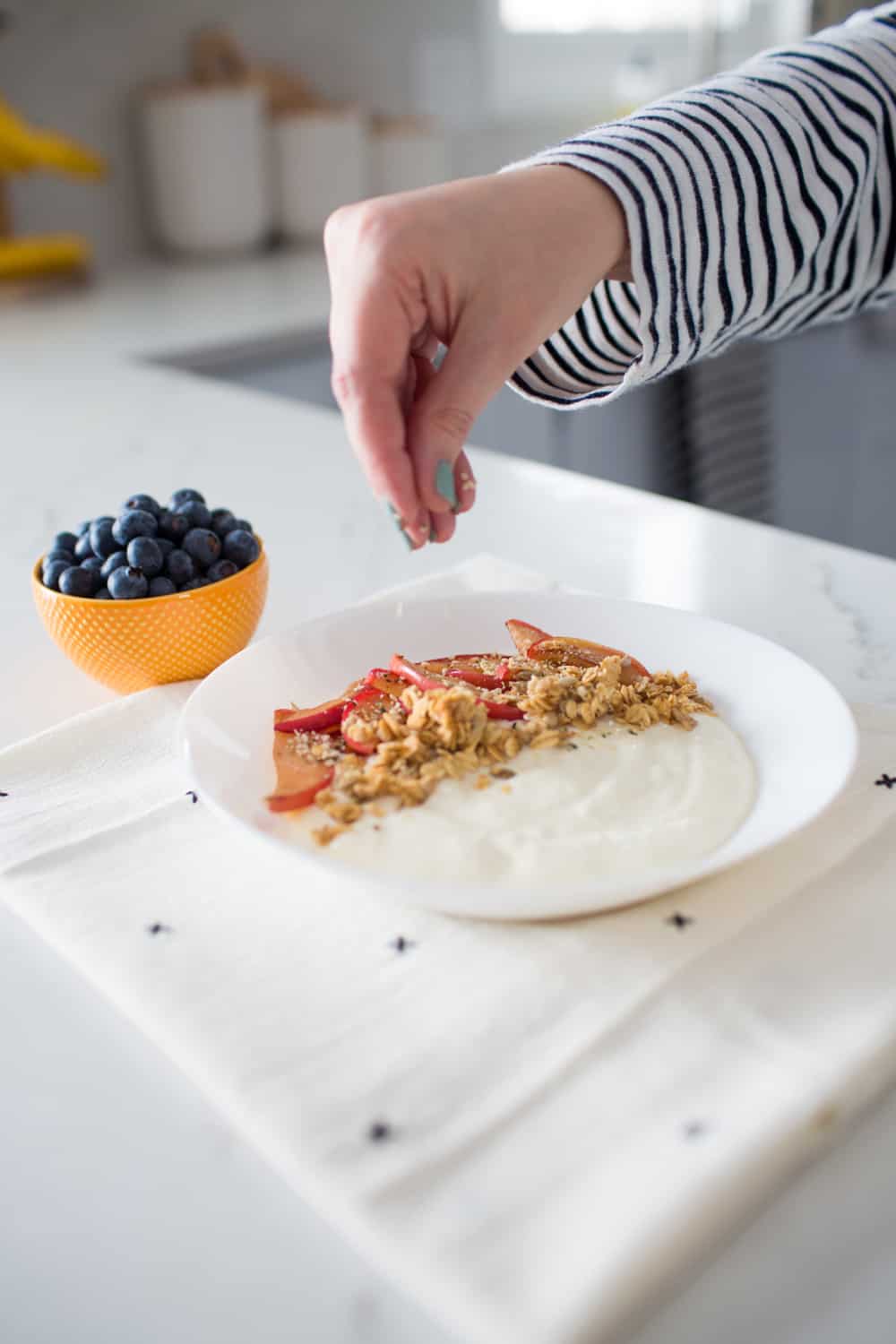 5
.
Add plain yogurt
.
Yogurt these days, eh? So many options! If you're looking to boost the protein content of your smoothies, look for the higher protein Greek-style yogurts. These are packed with protein at around 17 grams per cup!
Icelandic skyr is another great option, similar to Greek yogurt in protein content. Stick with plain yogurt to keep the sugar content low, and sweeten your smoothies naturally with whole fruits. Cottage cheese is another great option.
Try these recipes
:
Immune-Boosting Grapefruit Smoothie
Lavender Berry Coconut Smoothie
6
.
Blend in beans
.
Beans in your smoothies? Yes indeedy. Much like adding spinach to a green smoothie, if you add handfuls of neutral-flavored black, navy, or cannellini beans, you can't taste them, but you'll certainly reap the reward of their presence.
One cup of black beans contains about 15 grams of protein, along with a healthy dose of dietary fiber. They'll make your smoothie thick and creamy like a milkshake and will keep you satisfied for a good long time!
7
.
Make it a meal with eggs
.
Hear me out: I don't mean the 1980s raw egg protein shake. But one time, I had some extra scrambled eggs on hand, so I tossed them into a smoothie to see what would happen… and the result? Undetectable!
One large egg contains roughly 7 grams of protein, so a couple tossed into a smoothie would certainly boost the protein content.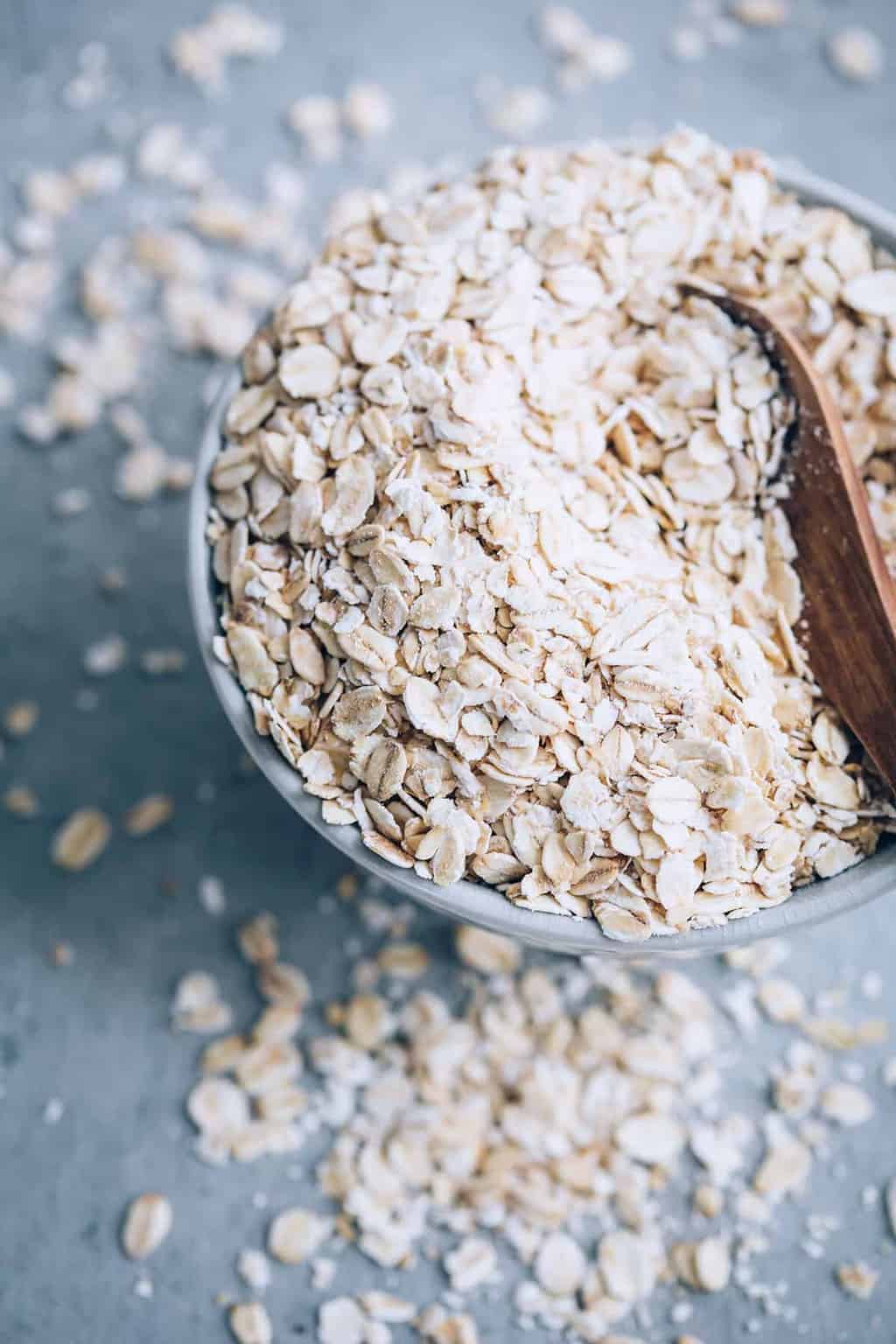 8
.
Add 1
/
2 cup of oats
.
I love adding oats to my smoothies to make them into a more satisfying meal, and the good news is that they add a fair amount of protein. A half-cup of rolled oats will add 5 grams of protein to your smoothie. If you don't have a high-speed blender, try soaking the oats ahead of time to ensure a smooth blend.
Try these recipes
:
Dark Chocolate Breakfast Milkshake
9
.
Thicken it with cooked quinoa
.
Much like oats, adding cooked quinoa to your smoothies will thicken, add protein, and turn your smoothie into more of a meal than a beverage. Half a cup of cooked quinoa will provide 4 grams of complete protein along with a good dose of dietary fiber.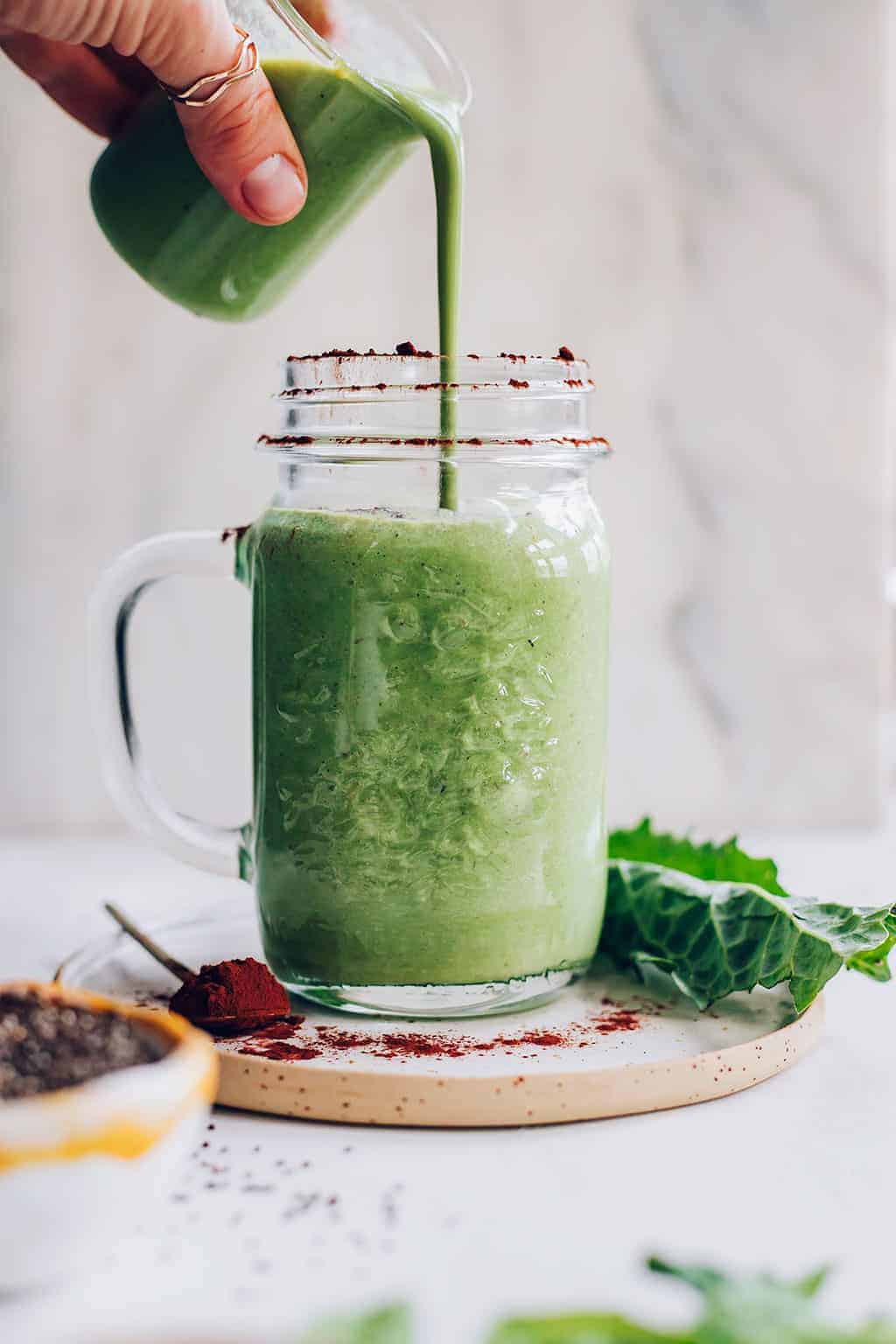 10
.
Blend in kale
.
It's easy being green! One packed cup of kale not only adds fiber, vitamin K, and folate, but it also provides 3 grams of protein for your drinking pleasure. Other leafy greens like spinach don't provide nearly as much protein as kale does.
Try these recipes
:
A Bedtime Smoothie for Better Sleep
Super Green Spirulina Smoothie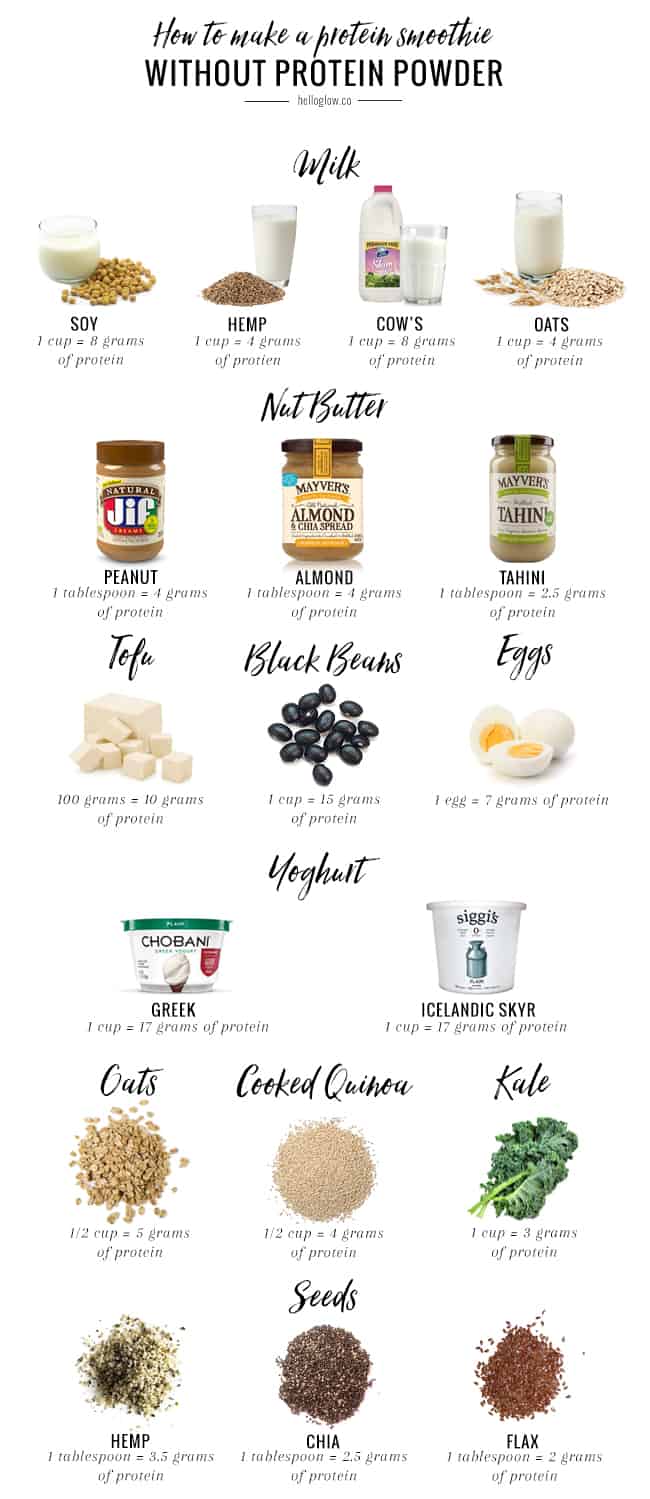 185