When you hear the phrase "detox lunches," you probably envision a spartan salad chased down with a bottle of cucumber juice. But it's time to change the meaning of detox—it's not about deprivation, it's simply a way to help give yourself a reset by eating nutritionally balanced meals that support your body's natural detoxification processes.
Basics of Making Detox Lunches
Detox lunches are a perfect way to kick start a healthier diet and feel great. They are typically made with fresh vegetables, healthy fats, and whole grains, which provide the body cells with the necessary nutrients to function properly. Chia seeds, sweet potatoes, and fresh ginger are some of the ingredients that can be used to make a healthy salad or detox soup.
To make a detox salad, start with a big bowl of baby spinach and add some fresh veggies like red cabbage and carrots. Next, add some healthy fats like olive oil, nut butter, or sunflower seeds for a nutty flavor. For an extra boost, sprinkle some sesame seeds on top. Dress the salad with some lime juice and fresh dill to give it a zesty taste.
Another great option for a detox lunch is a sweet potato soup. Simply peel and chop the sweet potatoes and boil them in some vegetable broth until tender. Once they are cooked, blend them in a food processor until smooth. Add some almond milk or coconut oil for a creamier texture and some fresh ginger for its anti-inflammatory properties. Serve the soup hot with some whole grain bread or crackers.
Herbal tea is a perfect beverage to accompany a detox lunch. It not only helps to cleanse the body, but it also soothes the taste buds. Some great options include chamomile, peppermint, and ginger tea.
It's important to avoid processed foods when doing a detox program. Instead, focus on clean eating with foods that are rich in nutrients like vitamin C and beta carotene. These nutrients are essential for the body's immune system and can be found in foods like fresh vegetables, particularly sweet potatoes and red cabbage.
By incorporating detox lunches into your diet, you can feel great and give your body the nutrition it needs to function properly. So, why not give it a try and start your new year off right with healthy food choices?
11 Detox Lunch Recipes That Won't Leave You Hungry
Instead of leaving you feeling hungry, these detox lunches will energize you with complex carbs and healthy fats. And they're so delicious, you'll actually be excited when it's time to dig in.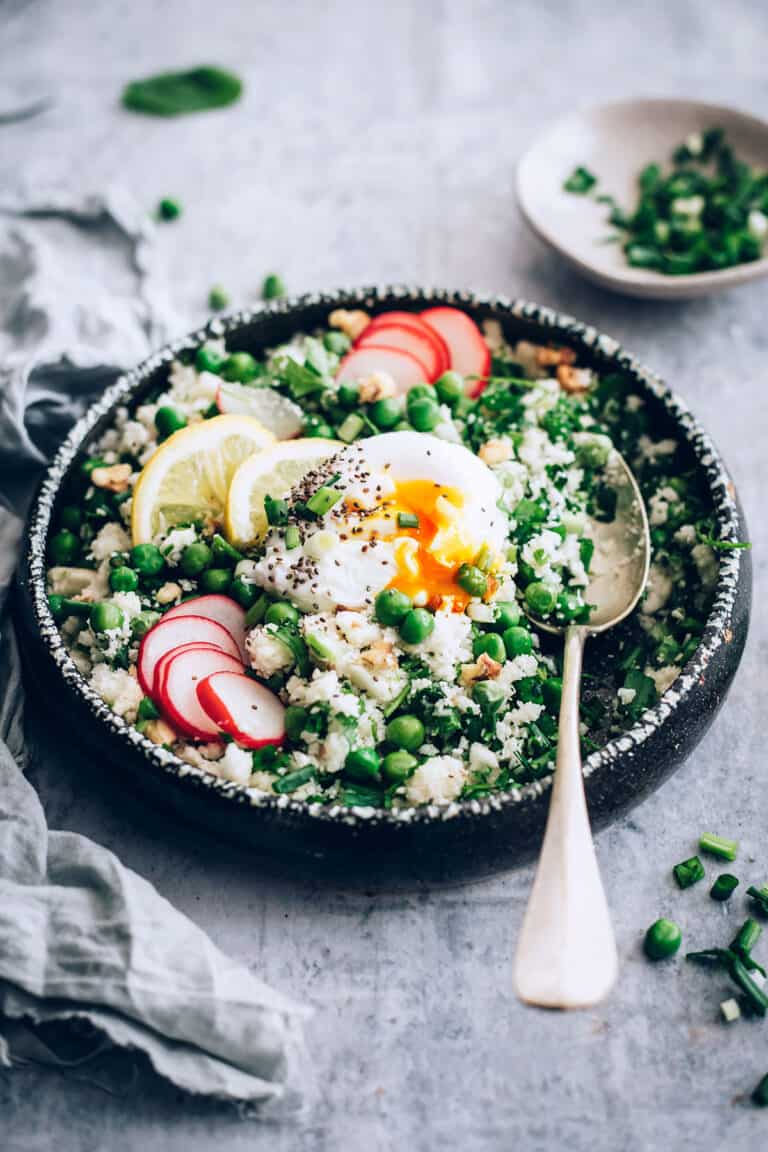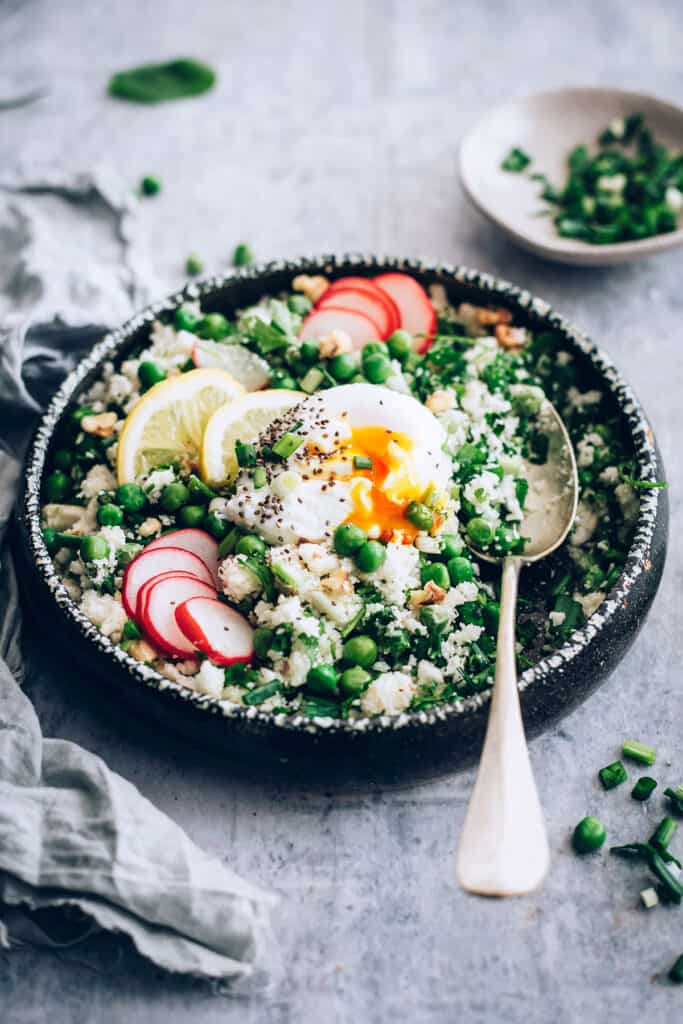 Incorporate more veggies in your everyday diet with cauliflower rice. It's honestly a game changer! This bowl is veggie-packed, but it's also flavorful, nutrient and protein rich.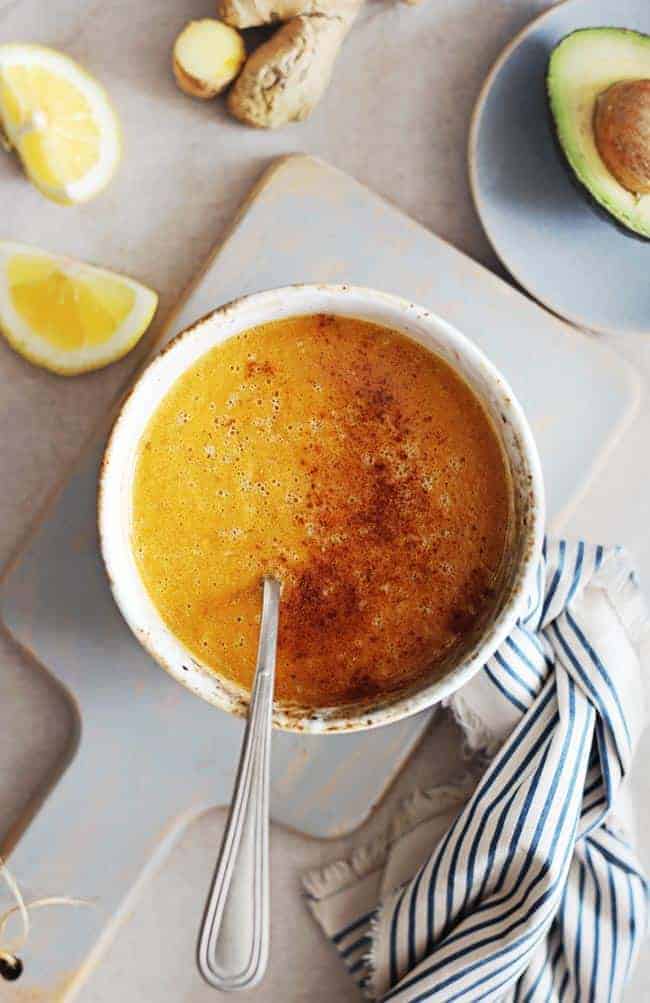 Avocado makes this carrot soup super creamy without adding dairy. Pair it with your favorite clean protein for a well-rounded lunch.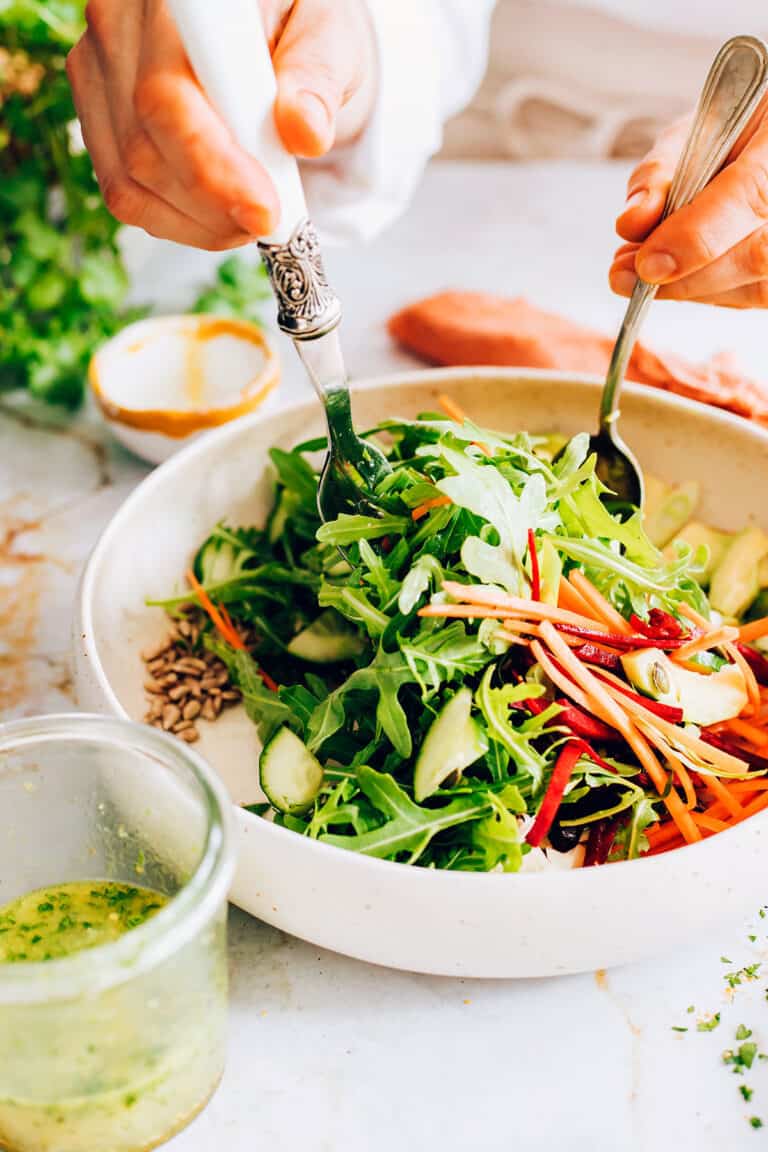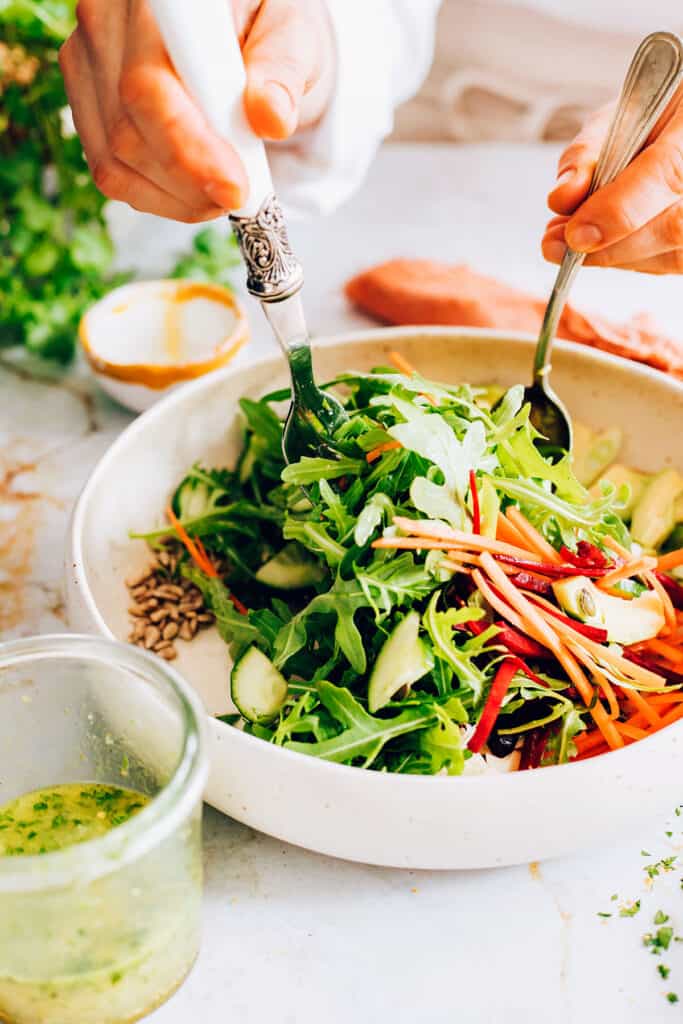 Don't diss the idea of a lunch salad before you try this one! It's none of the boring, flavorless stuff usually associated with salads, on the contrary.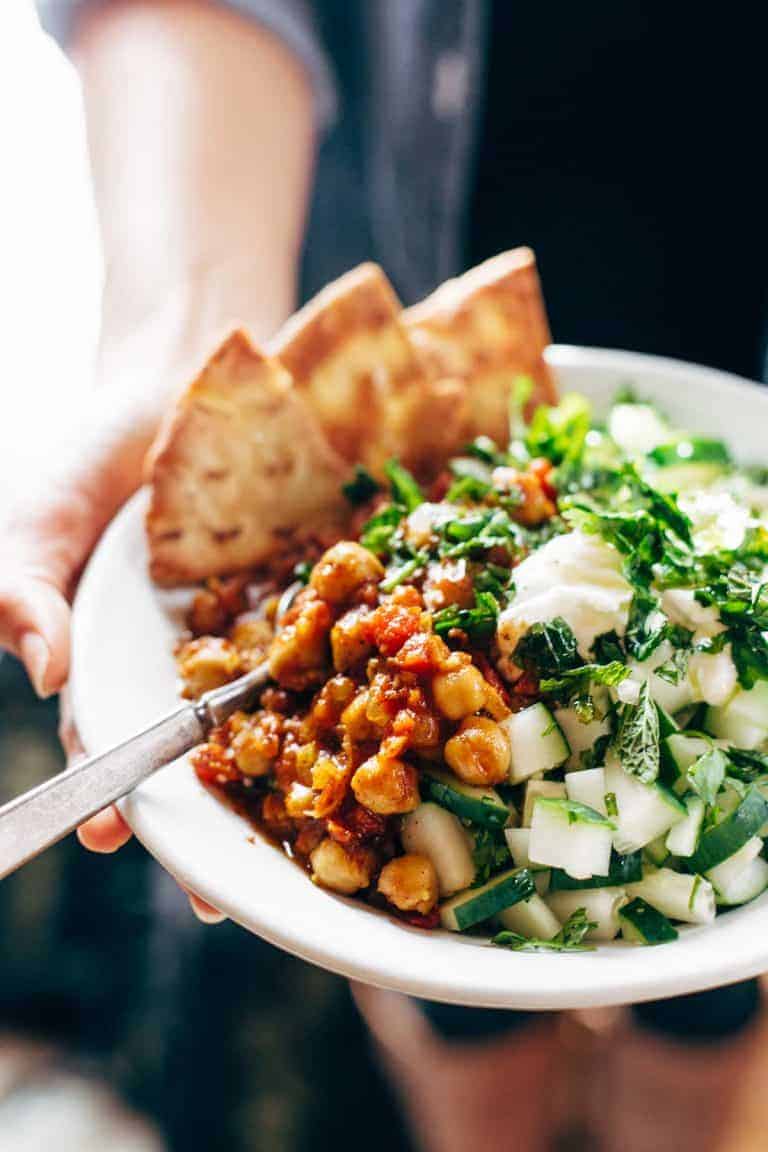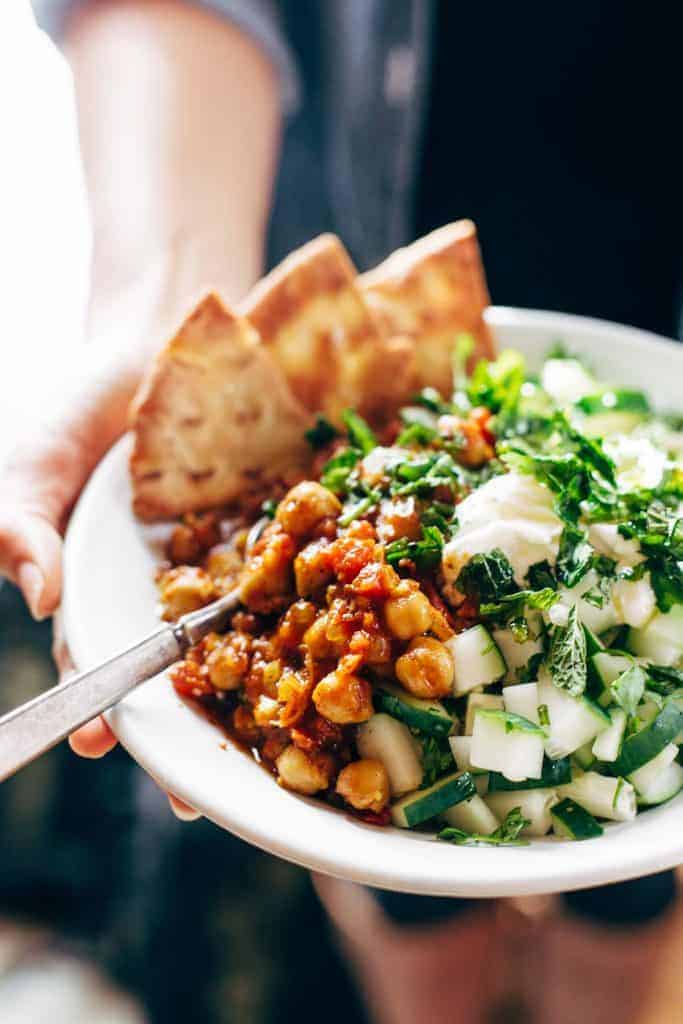 The best thing about this recipe is that it makes 6 servings, so you can make it over the weekend and have lunch ready for you through the whole work week. Yes!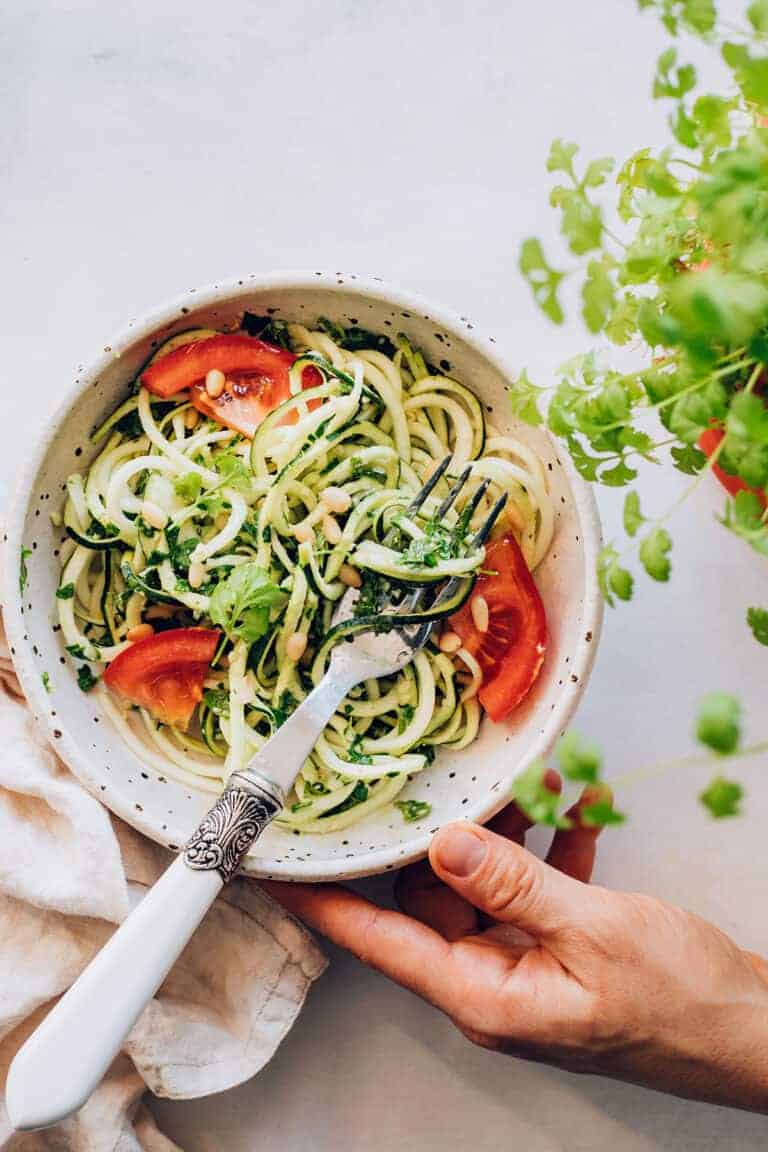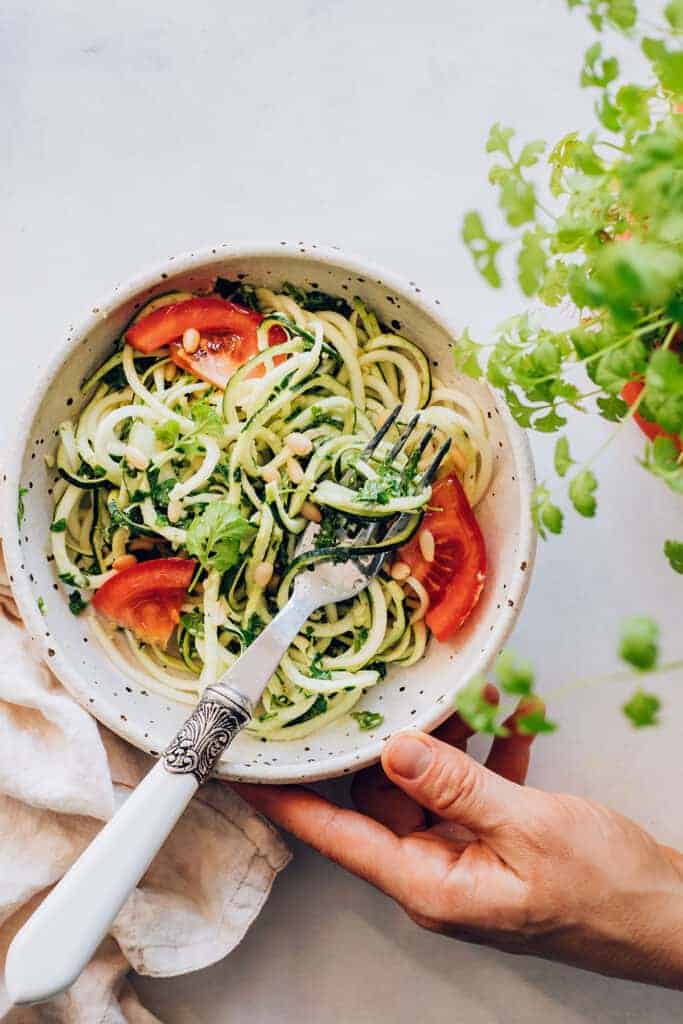 Ditch the afternoon bloat but still get your delicious plate of noodles: zucchini noodles with cilantro pesto and heirloom tomatoes is your perfect lunch.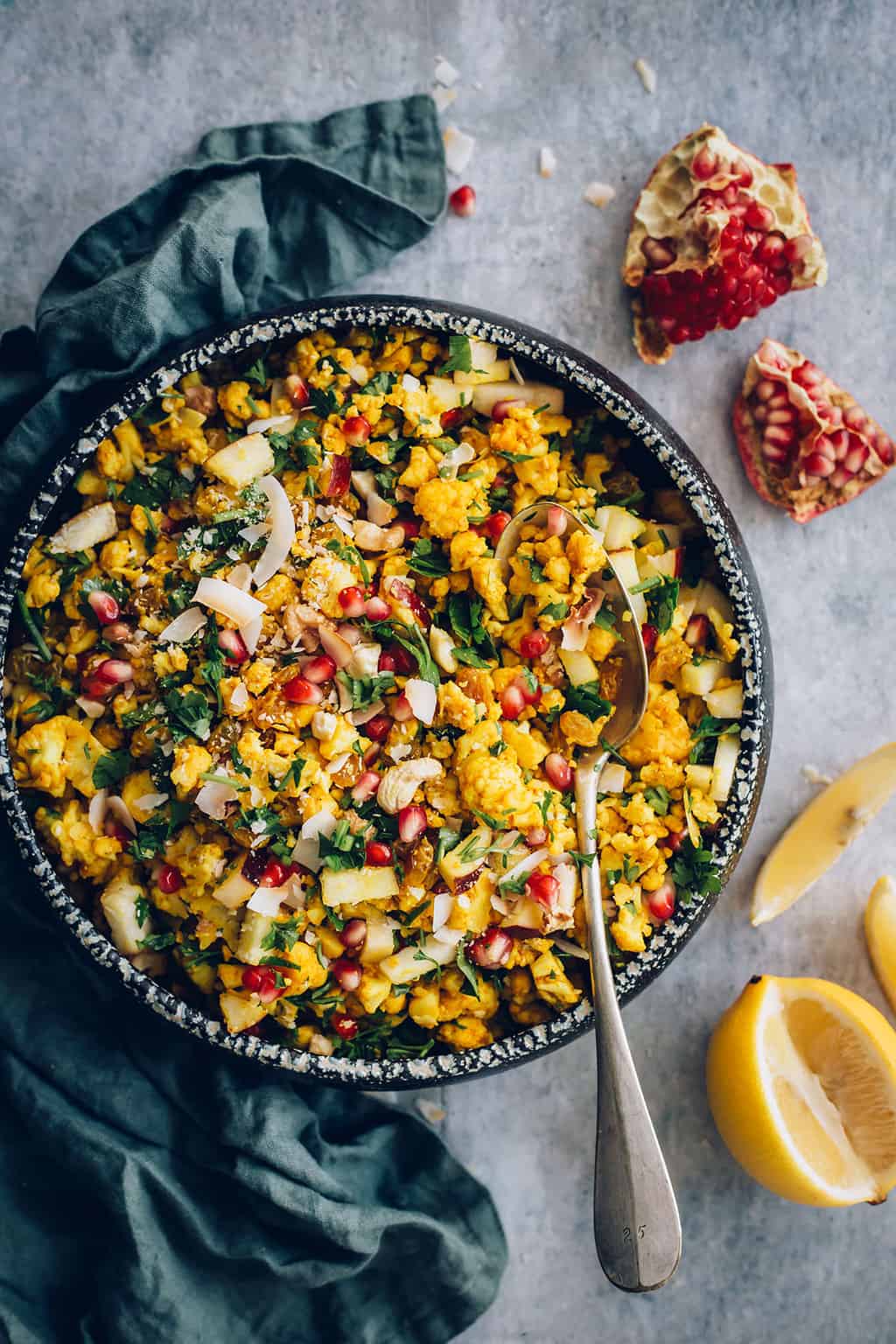 Cauliflower contains Glucosinolates, a class of phytonutrients which promotes the natural detoxification process of our body cells, with anti-inflammatory properties and a supporting role for the immune system. This dish is warming and delicious, and it leaves you feeling satiated.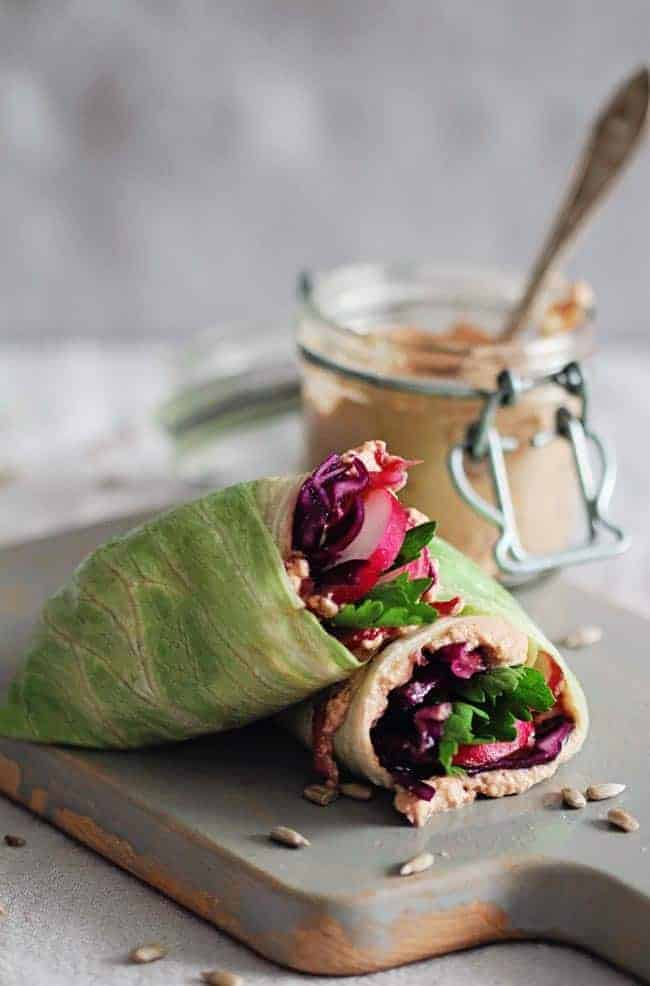 Sunflower seeds aren't just for trail mix and granola bars! They're packed with protein, minerals, and vitamin E and they're great for making a hummus-like spread.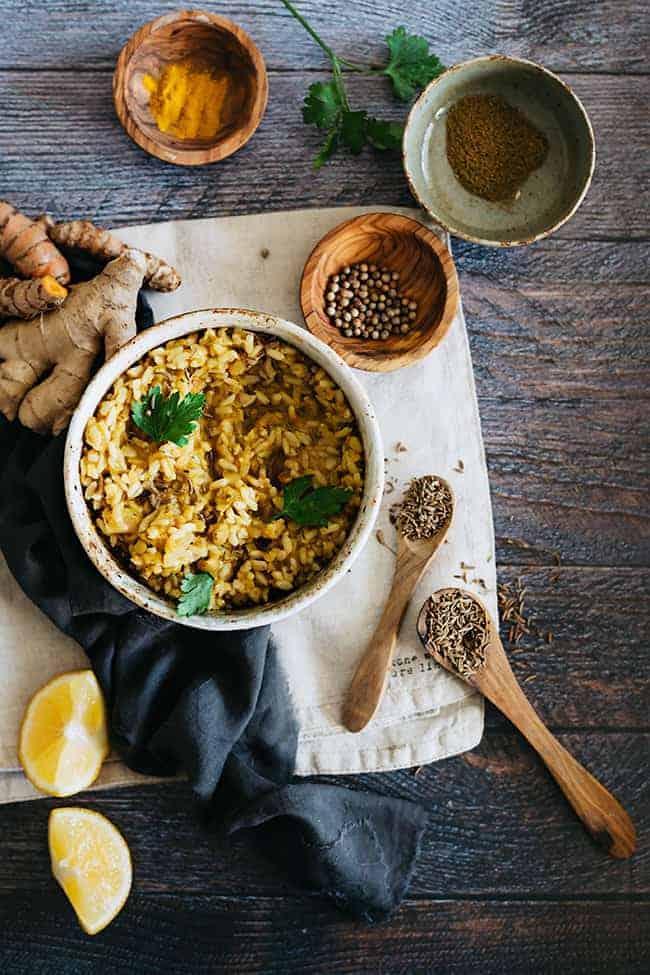 High in protein and easy on the digestive track, this Kitchari is a traditional Ayurvedic detox food that's ideal for winter time.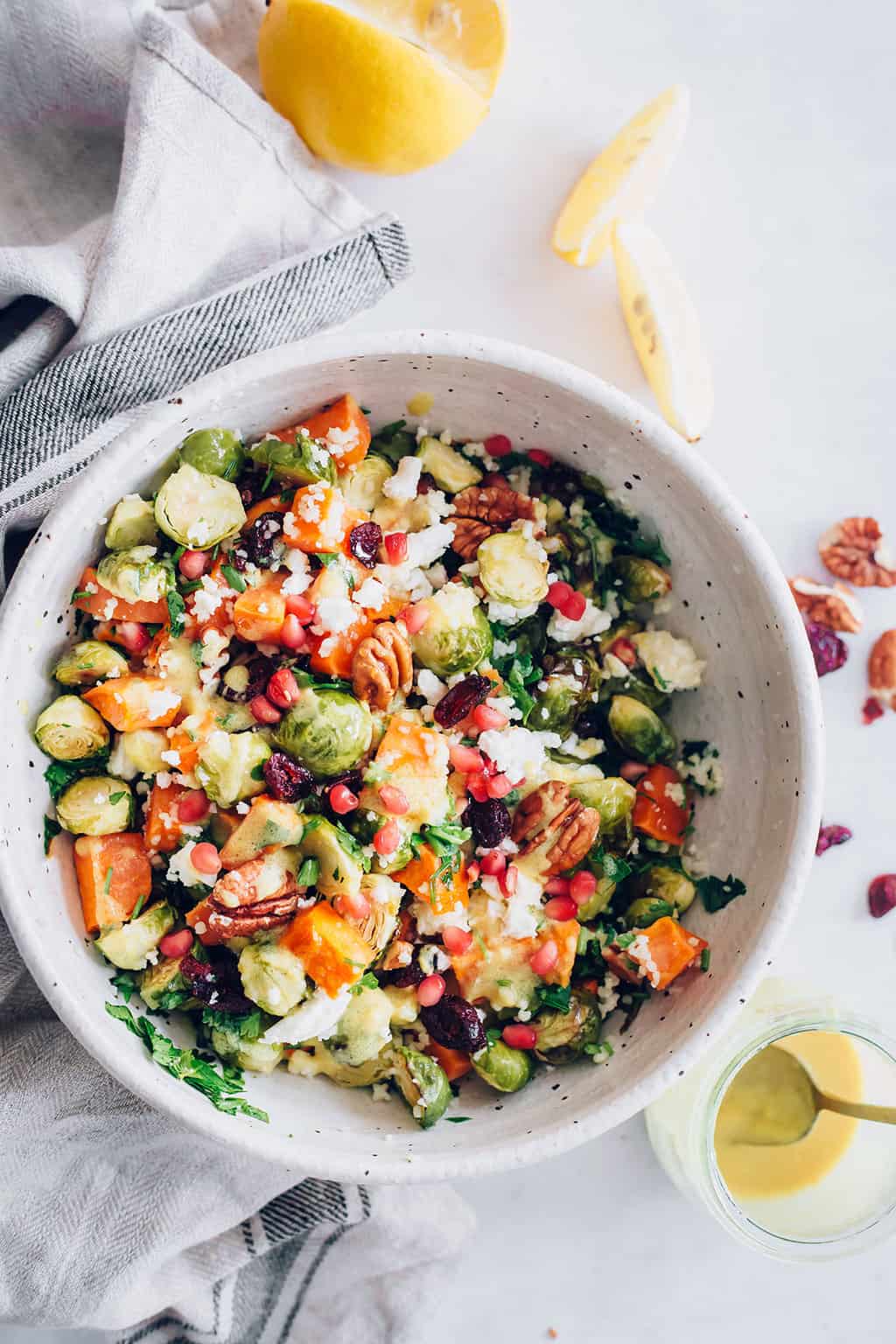 Use raw Brussels sprouts in this salad, for a detoxifying, vitamin-packed lunch that won't leave you hungry.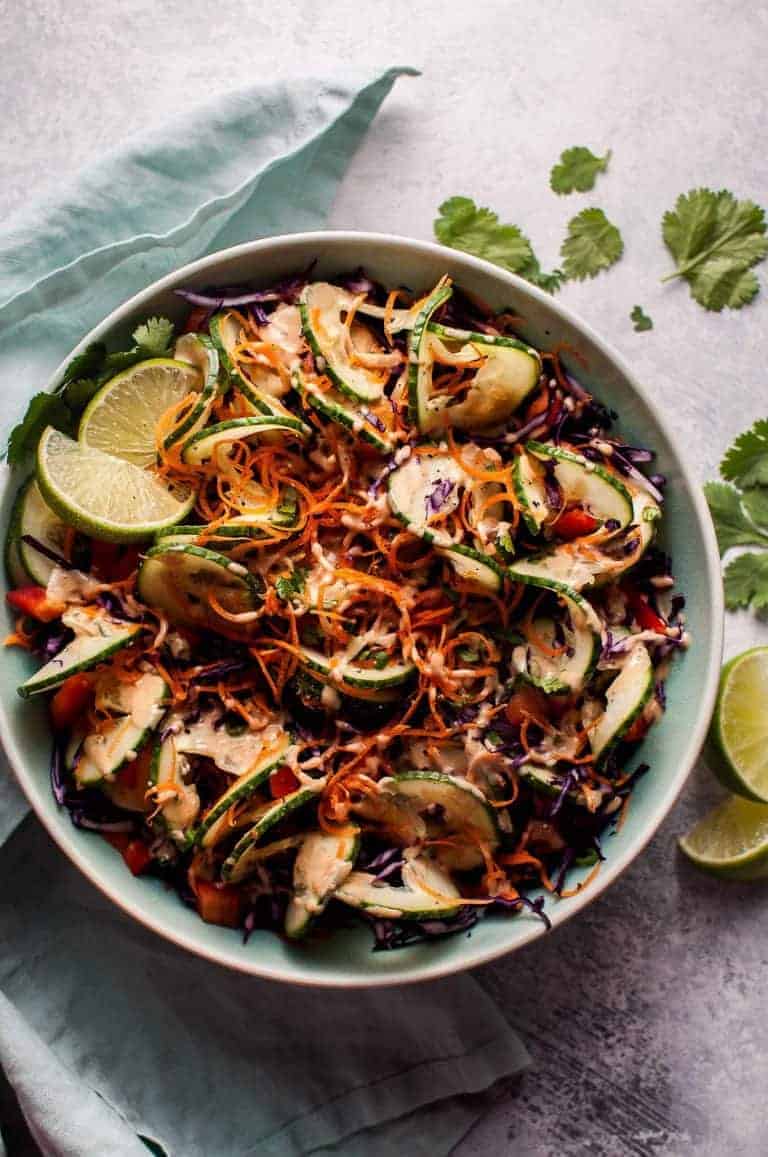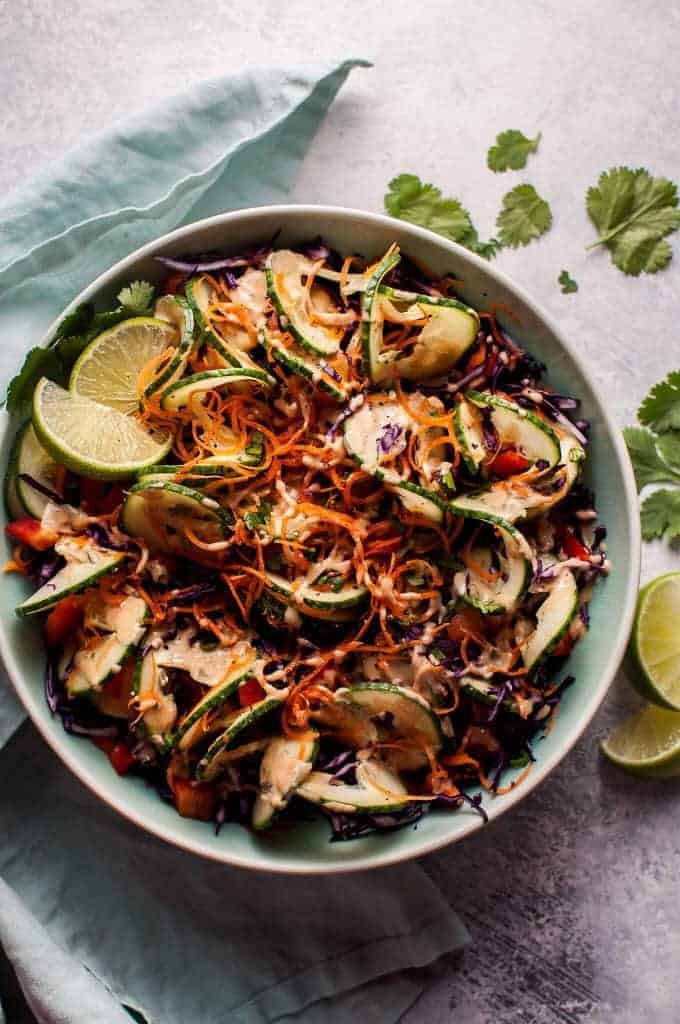 Oh. My. Deliciousness. You don't need noodles when you've got a big bowl full of fresh veggies instead.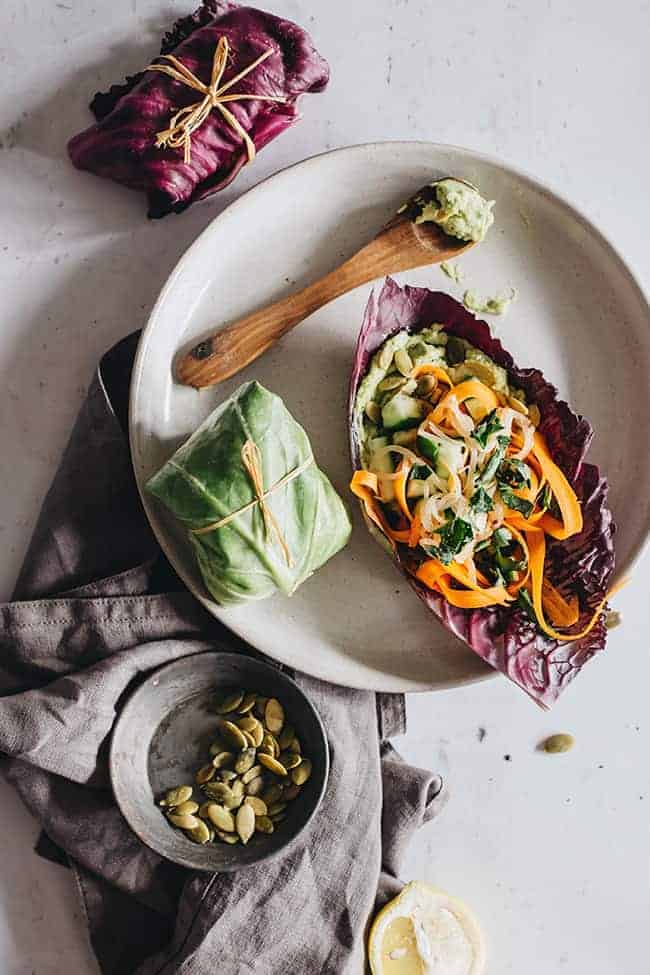 Detox Taco Wraps with Pumpkin Seed Pate from Hello Glow
The cucumbers, sprouts, and carrots in these taco wraps take great care of your body, helping get rid of nasty toxins that build up from eating junk.
Want some more ideas for detoxing without depriving yourself? Get our favorite detox dinners and detox breakfasts and check out our gentle 3-day cleanse plan.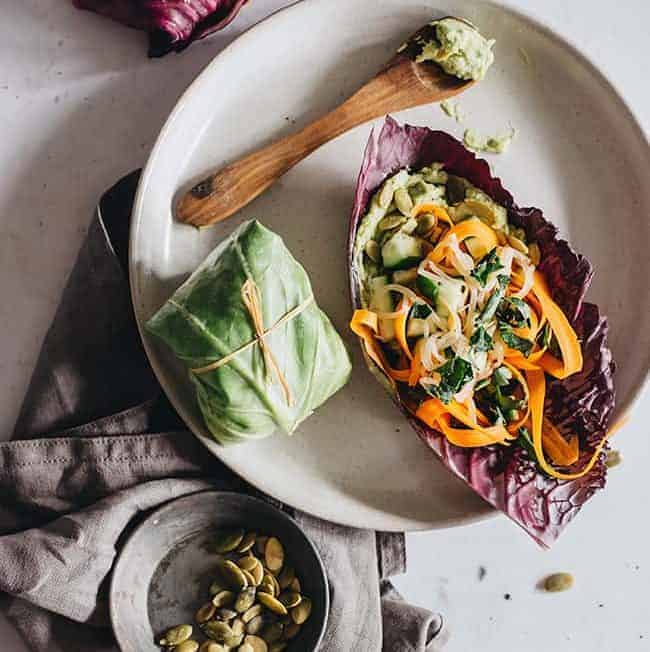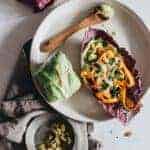 Print Recipe
Detox Taco Wraps with Pumpkin Seed Pâté
Tacos can be healthy and detoxifying if you use the right ingredients.
Ingredients
½

cup

pumpkin OR sunflower seed pâté

Wrap of your choice

romaine lettuce, nori sheets, collard leaf, etc.

1

small cucumber

chopped

1

cup

sprouts

¼

cup

shredded carrots
Instructions
Assemble the wraps. Spread 2 to 3 tablespoons of pâté onto your wrap. Top with vegetables, and roll the wrap.
156