I get a lot of flack from my family about making toothpaste. You tend to get that crazy side eye look like when people learn you make your own deodorant. Once your teeth are used to natural, gentle homemade toothpaste you'll never go back to harsh versions. And as a nice bonus, your lips are always soft from the coconut oil!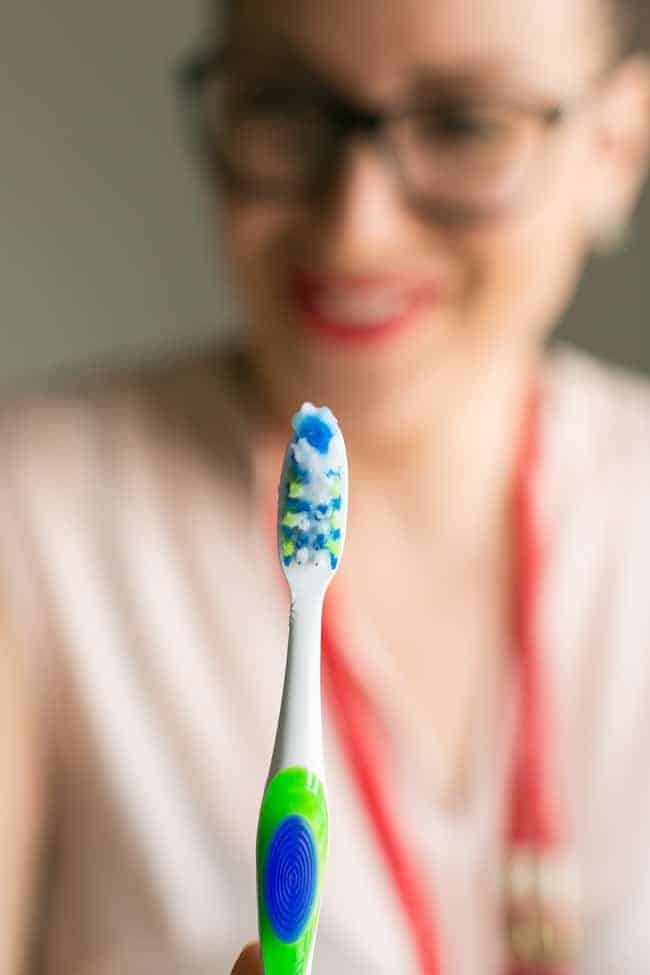 I've yet to convert my kids to a DIY version – I mean, it's struggle to get them to brush at all. That's next on my list! But we have cut out fluoride and sodium lauryl sulfate (SLS), the common cleansing ingredient found in most toothpastes. That stuff burns! And it can cause mouth sores and inflammation.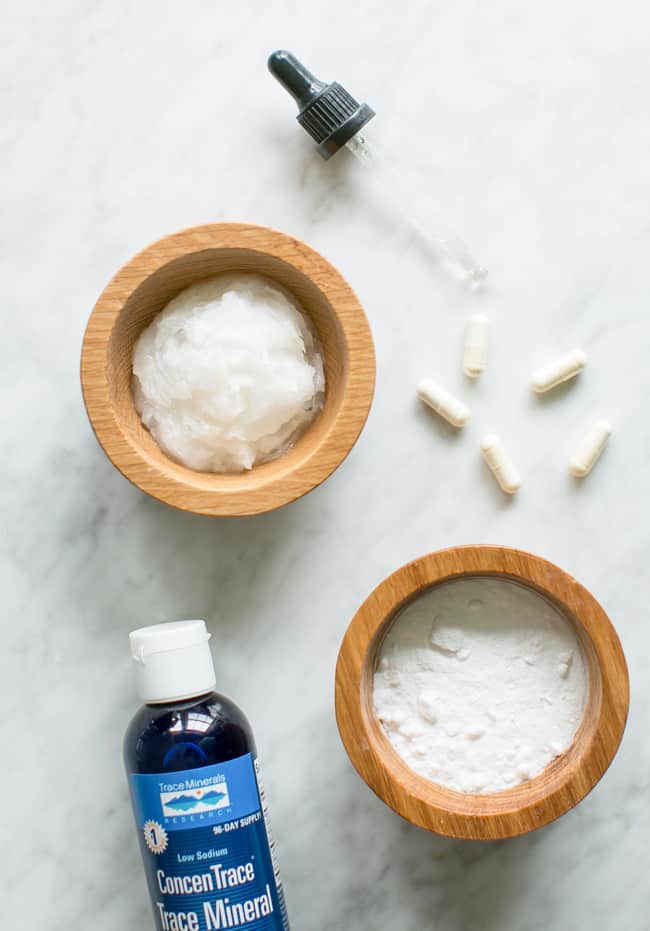 This toothpaste is similar to my first toothpaste version, but now I add trace minerals and probiotic capsules. Honestly, I had never heard of adding probiotics to toothpaste, but I gave it try. Anything to support a healthy gut! I don't taste the probiotics, but, oh man, the mineral drops taste awful.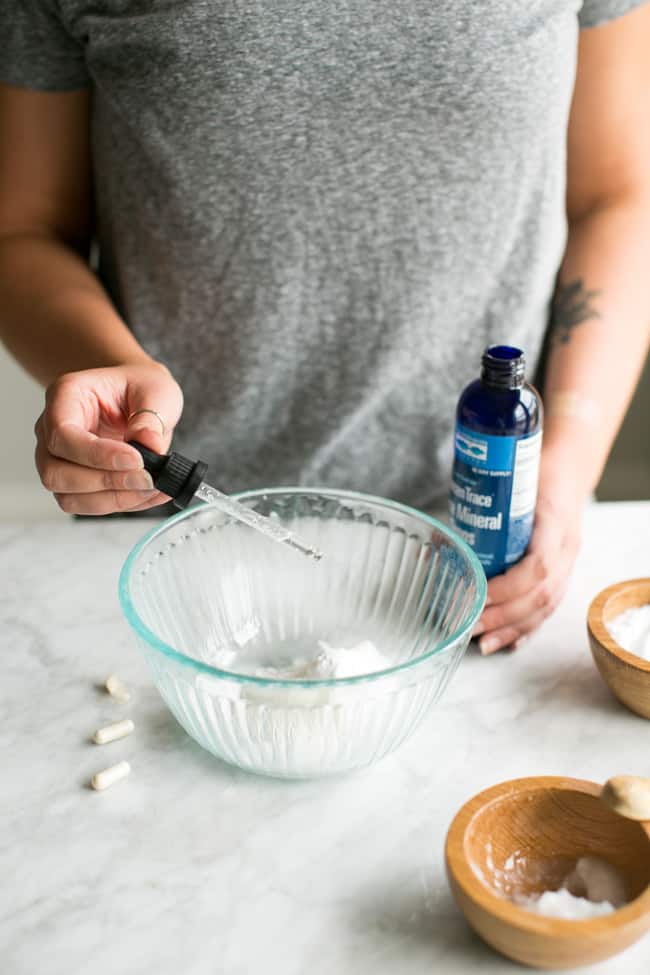 So why add minerals? Well, along with a diet that contains too much sugar, a lack of minerals (calcium, magnesium and phosphorus) can contribute to tooth decay. Adding probiotics and minerals to your toothpaste (aka 'remineralizing' them) can help reverse cavities and support healthy teeth and gums.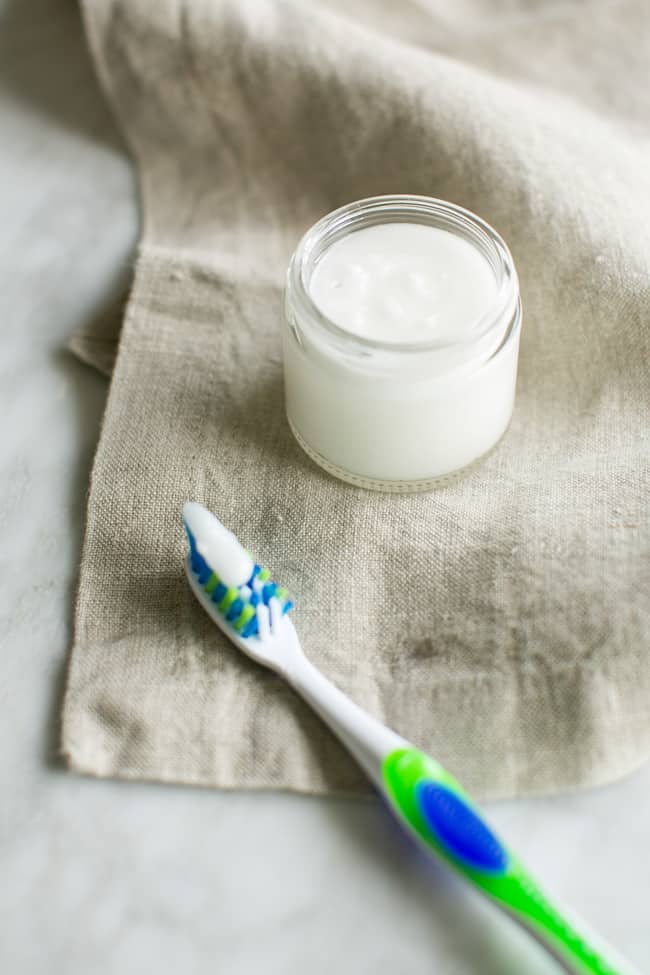 I like to add a few drops of peppermint essential oil for the fresh taste and cooling sensation. But if the taste of the trace minerals is too much, you add a few drops of liquid stevia.
Have you made your own toothpaste? Share your homemade recipes in the comments!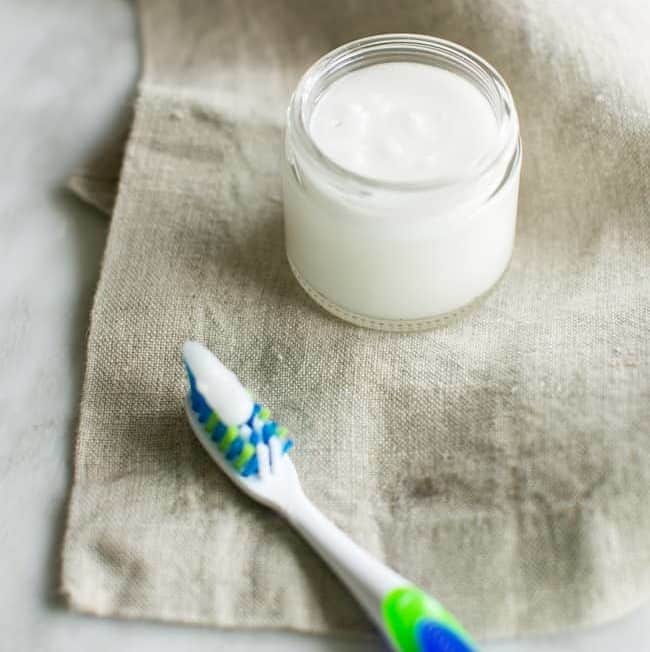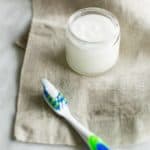 Print
DIY Remineralizing toothpaste
A homemade recipe for DIY Remineralizing Toothpaste. Adding minerals to your toothpaste can help reverse cavities and support healthy teeth and gums.
Equipment
Small bowl

Glass jar with lid
Instructions
Combine the ingredients in a small bowl and stir well until coconut oil and baking soda are well mixed together.

Store in glass jar with a lid for up to 2 months.

Use twice daily, brushing teeth for 2 minutes.
Photos by Susan Hudson
27