Is there anything better than fresh, clean clothes and linens in the summertime (and truly, all year round)? Clean laundry is one of life's simplest pleasures, and it's even more satisfying when we learn how to clean clothes naturally without harsh chemical-laden detergent or artificial fragrances.
That's why we're excited to have Herbal Academy stopping by to share this recipe for Lavender and Lemon Laundry Bar Soap. Herbal Academy is a trusted global leader in the herbal arts and sciences with over 100,000 students, and we're happy to have their team share their herbal expertise with us to make this DIY laundry bar soap!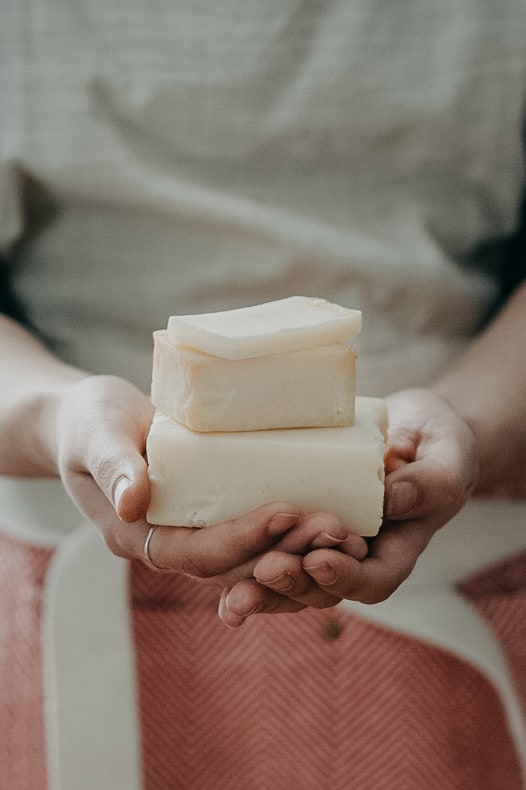 By making our own laundry soap, we have control over the safety of the ingredients that are ultimately going on our skin—with the same amount of cleaning power! So long as you have a base recipe as your framework, soapmaking also allows you to express your creativity by experimenting with different scents, colors, shapes and textures.
If soapmaking seems like an intimidating project, fear not. Once you know the process and have the appropriate safety gear, it's really not scary at all!
Cold-process soapmaking involves three basic parts: lye water, oils and extras. The lye water and oils are necessary to make soap, while extras like herbs and essential oils enhance the beauty and benefits of the soap bar but are not required to get to the final product: soap.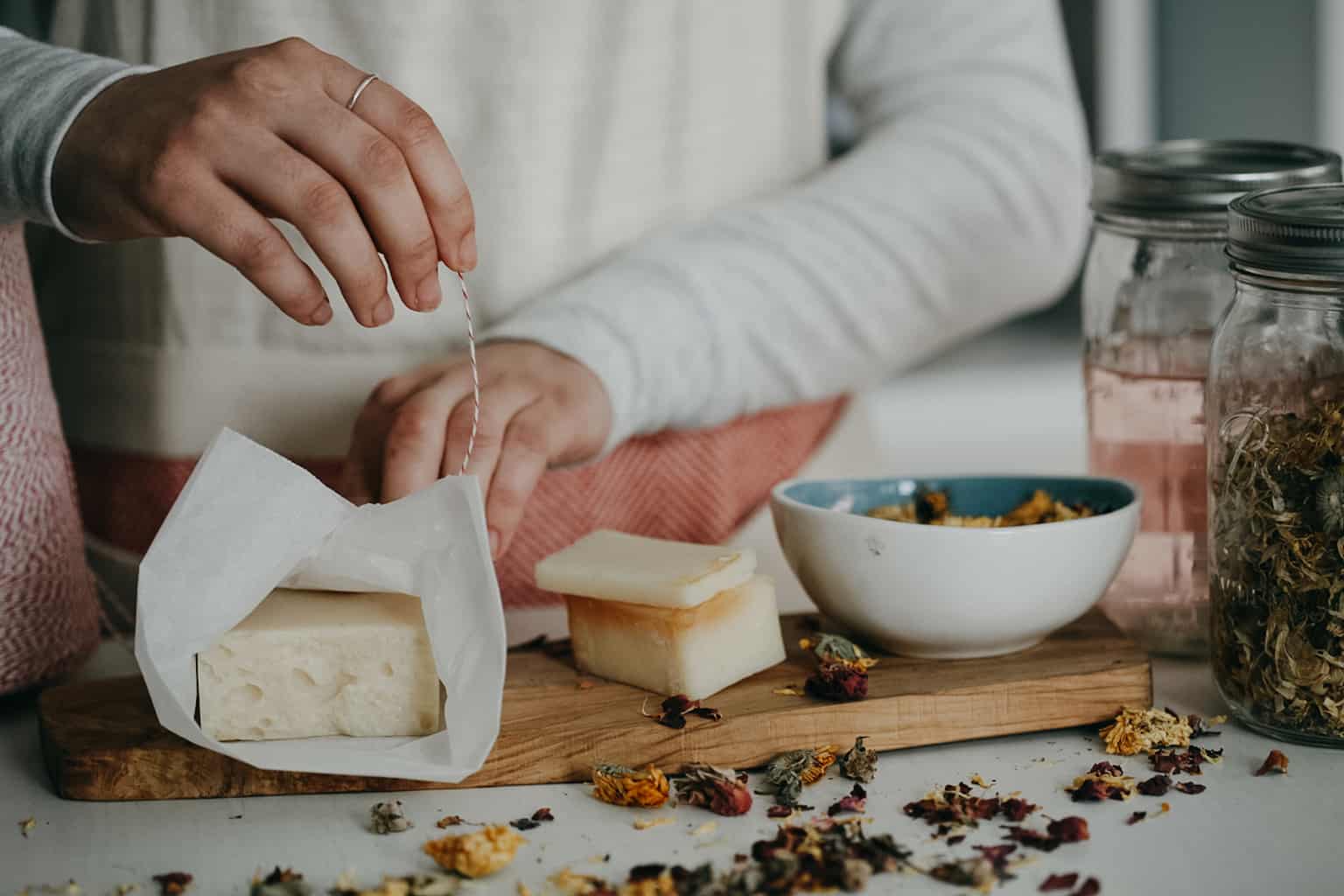 A Few Tools You'll Need
– Mold: buy one or make your own by repurposing a sturdy box or round potato chip can!
– Mold liner: parchment paper or waxed paper for easy removal of soap
– Scale: use any scale that displays ounces to the tenth decimal
– Stainless steel pot: choose a deep pot to avoid splashing while blending
– Thermometer: an inexpensive candy thermometer will do!
– Plastic bowl: dedicate a bowl for mixing lye and water, as lye tends to stick to glass
– Immersion blender: this helps soap come to trace (thicken) faster, but a whisk or hand mixer (and some elbow grease!) works, too
– Safety equipment: safety goggles, gloves and a mask
Now, let's look at the essential oils in this lovely Lavender and Lemon Laundry Bar Soap recipe!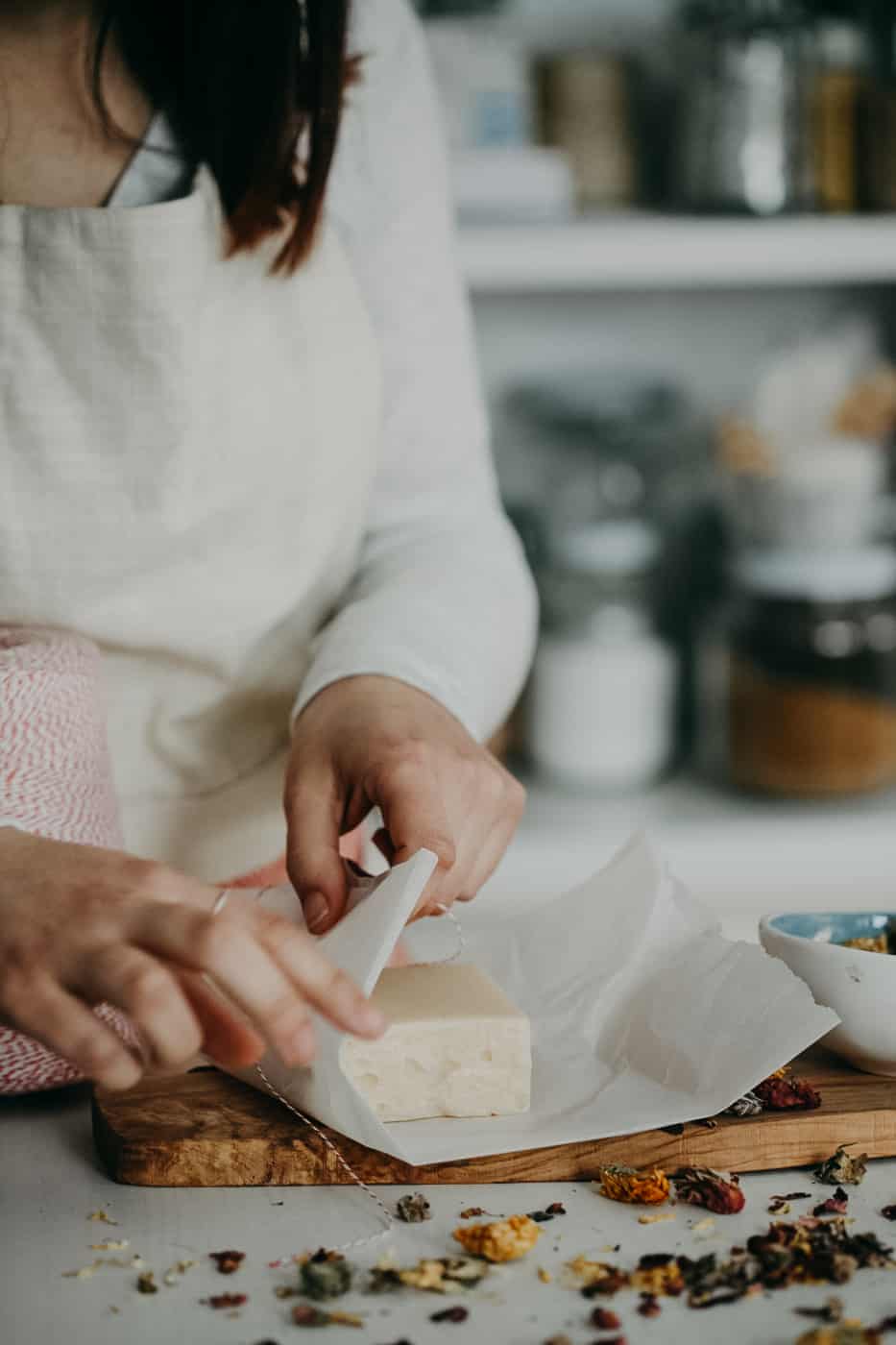 Lavender essential oil
Lavender has antimicrobial and antiseptic properties, making it an ideal choice for all manner of personal and household cleaning products. With a relaxing yet refreshing action, lavender helps create a sense of calm while uplifting and balancing the emotions. Inhaling this soothing aroma can help to ease stress, headaches and nervous exhaustion.
Lemon essential oil
Lemon, like other citrus essential oils, makes for an effective natural cleaning agent. It has antibacterial properties and helps to both disinfect surfaces and cut through grime. Lemon's fresh, sunny scent also makes it a great natural deodorizer!
Other Combinations
We love this lavender and lemon combination for its cleansing power and comforting abilities, but you can create your own variations by using essential oils to match your needs and preferences. For instance, try sweet orange (Citrus × sinensis) essential oil for a refreshing bar, or combine rosemary (Salvia rosmarinus) and spearmint (Mentha spicata) essential oils for an invigorating blend.
You can find even more inspiration inside the Herbal Academy's Botanical Skin Care Course and Recipe Book—designed to empower the crafty DIY-er to learn all about designing, creating and using all-natural, homemade herbal skincare products that are both good for the body and a delight to the senses!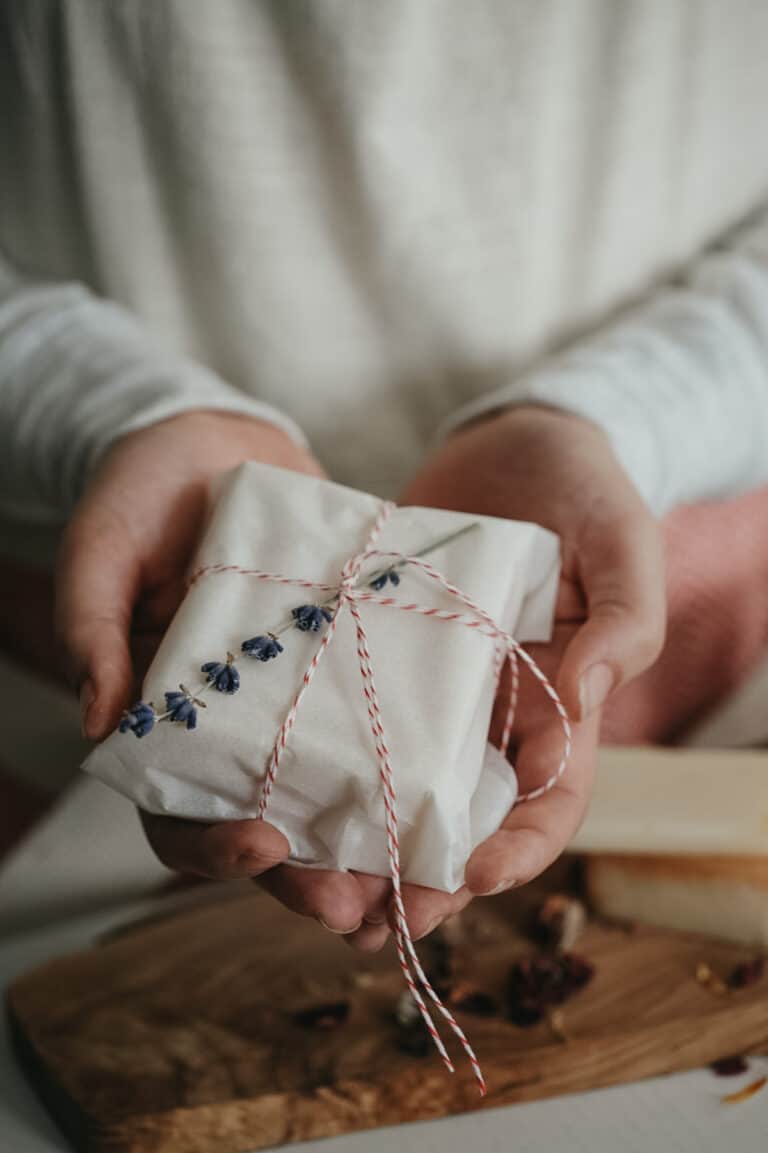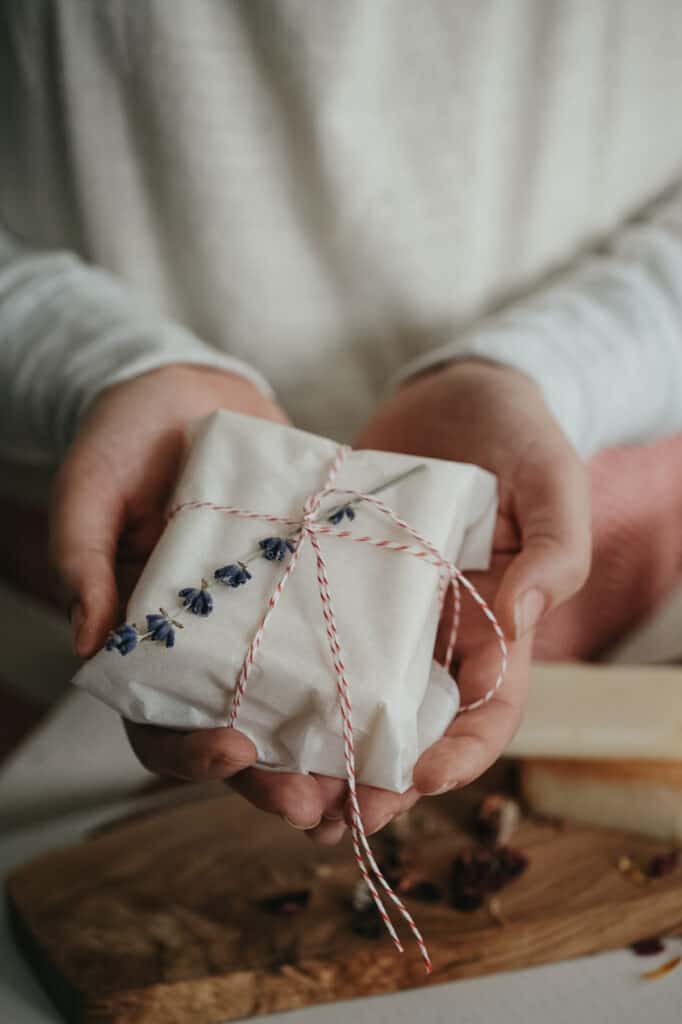 DIY Lavender and Lemon Laundry Bar Soap
Excerpt from the Herbal Academy's Botanical Skin Care Course and Recipe Book.
Laundry bars need a very low superfat content (oil that remains after the saponification process) so that your washing machine does not become clogged and clothes come out clean. This laundry bar is perfect for fine shredding with a cheese grater and adding to baking soda and borax for a natural laundry soap that really works.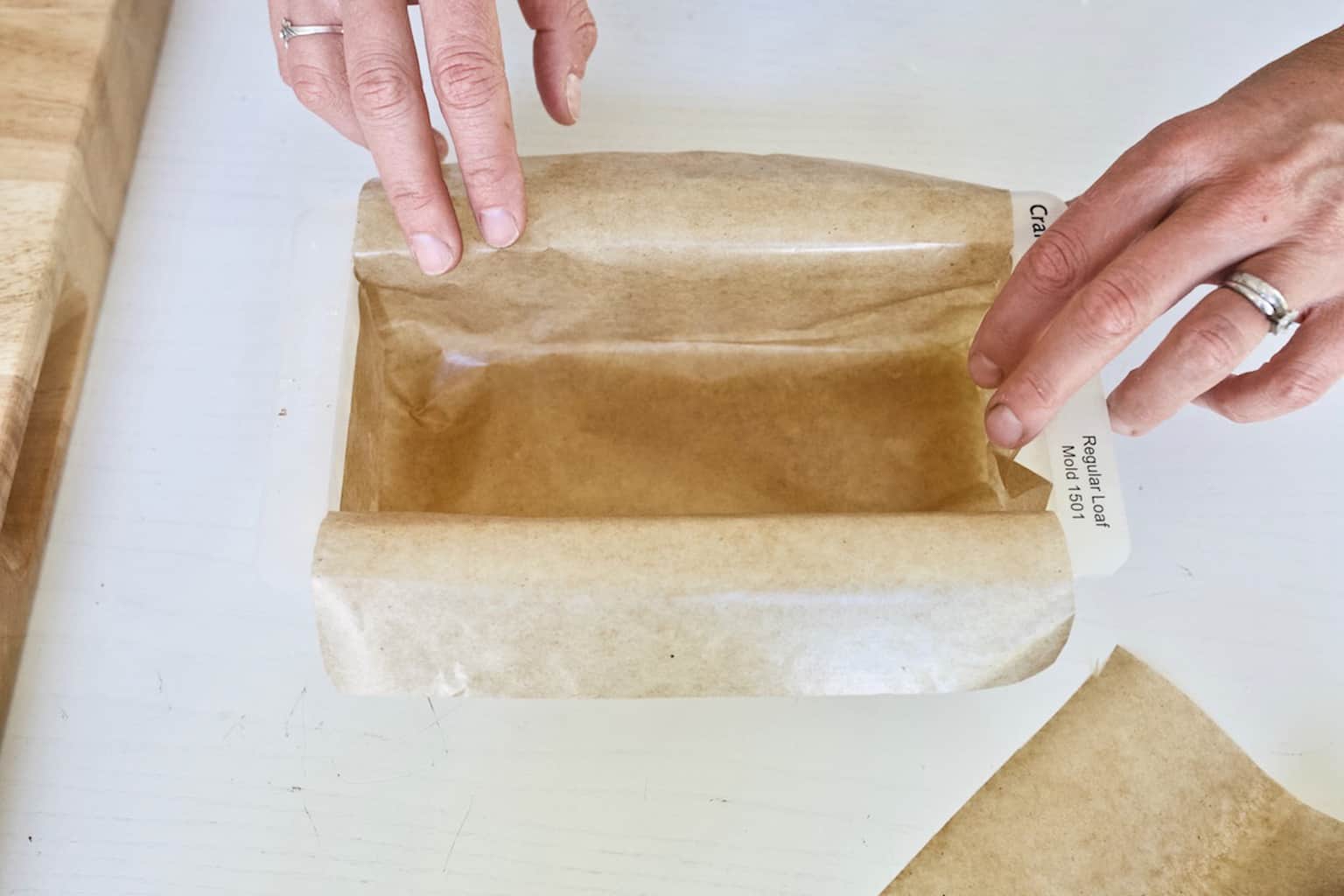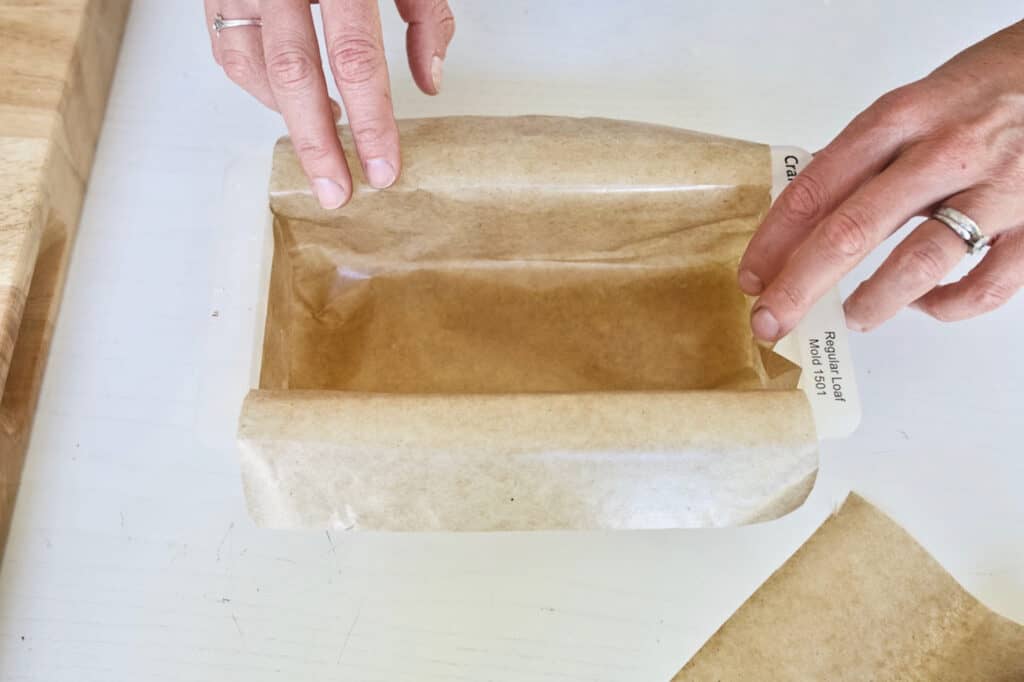 Note that all recipe ingredients, including essential oils, are measured by weight, not volume. This recipe makes 3 pounds or 12 4-ounce bars.
Lye discount (superfat): 1% (this means that there is extra oil added to ensure all lye is used up during the reaction; in this case, a low superfat of 1%)
To use the soap at home, shred one bar very finely and combine with 2 pounds baking soda and 2 pounds borax. Mix thoroughly, wearing a mask to limit inhalation of powders. Start water in the washing machine and add ½ cup laundry soap mixture before adding clothes.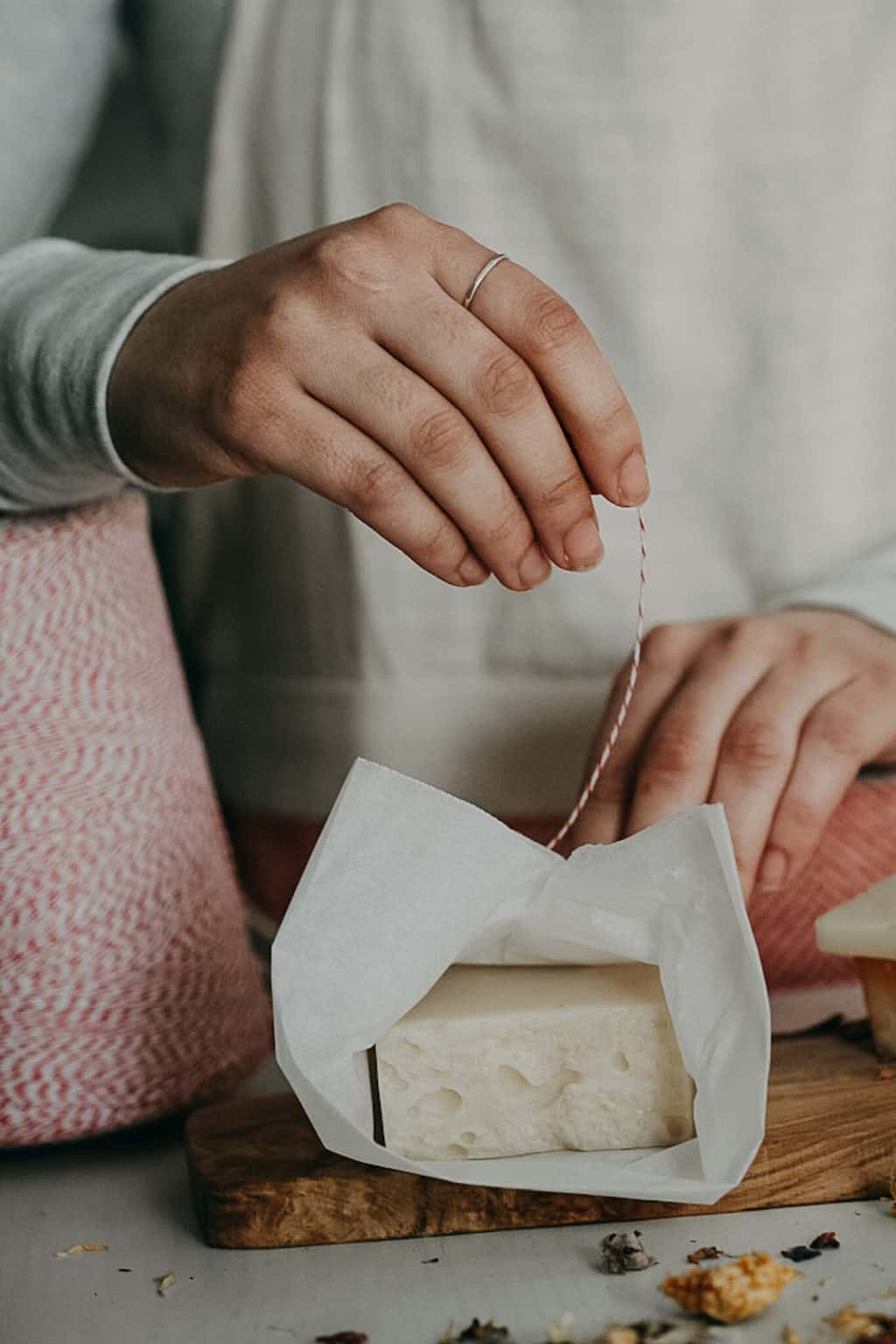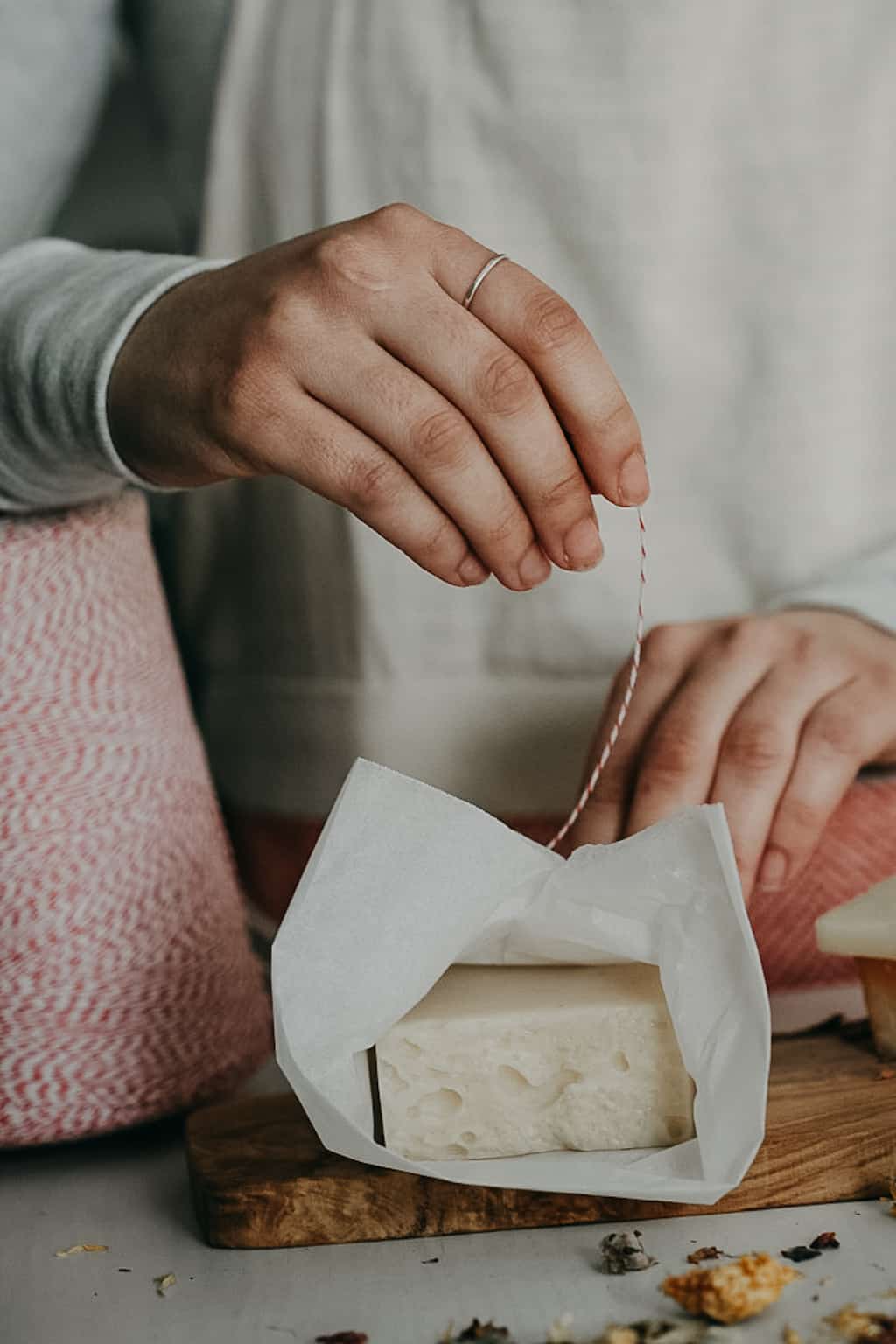 Soapmaking doesn't have to be a challenging or complicated process. If you start slowly, you'll gain the confidence you need and ultimately you can make homemade soap that is as simple or as fancy as your skills allow.
The experience of taking your fresh clothes out of the wash with the lovely scent from your handmade laundry bar is not only valuable and satisfying, but your skin will also surely thank you for choosing all-natural ingredients that boost skin health!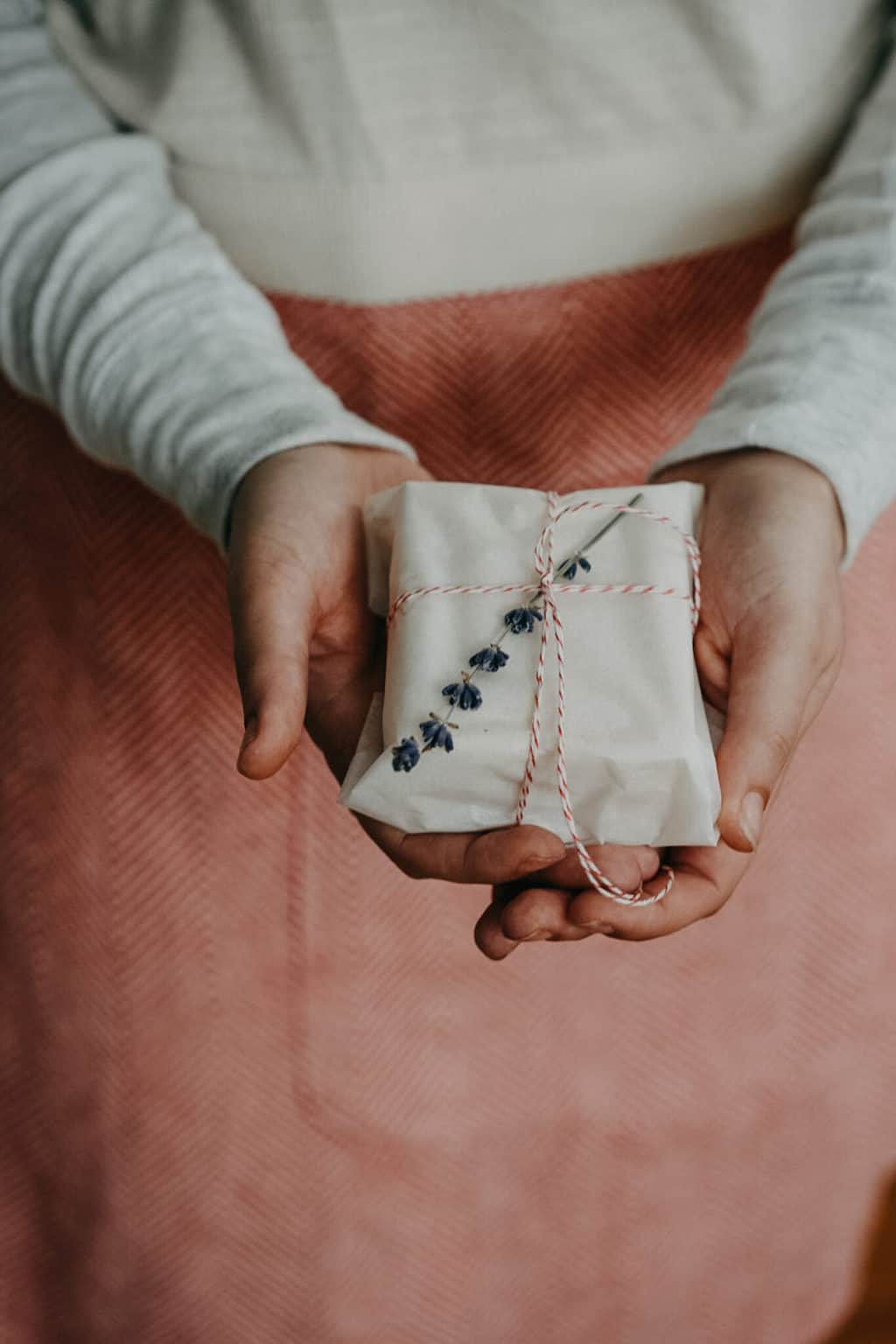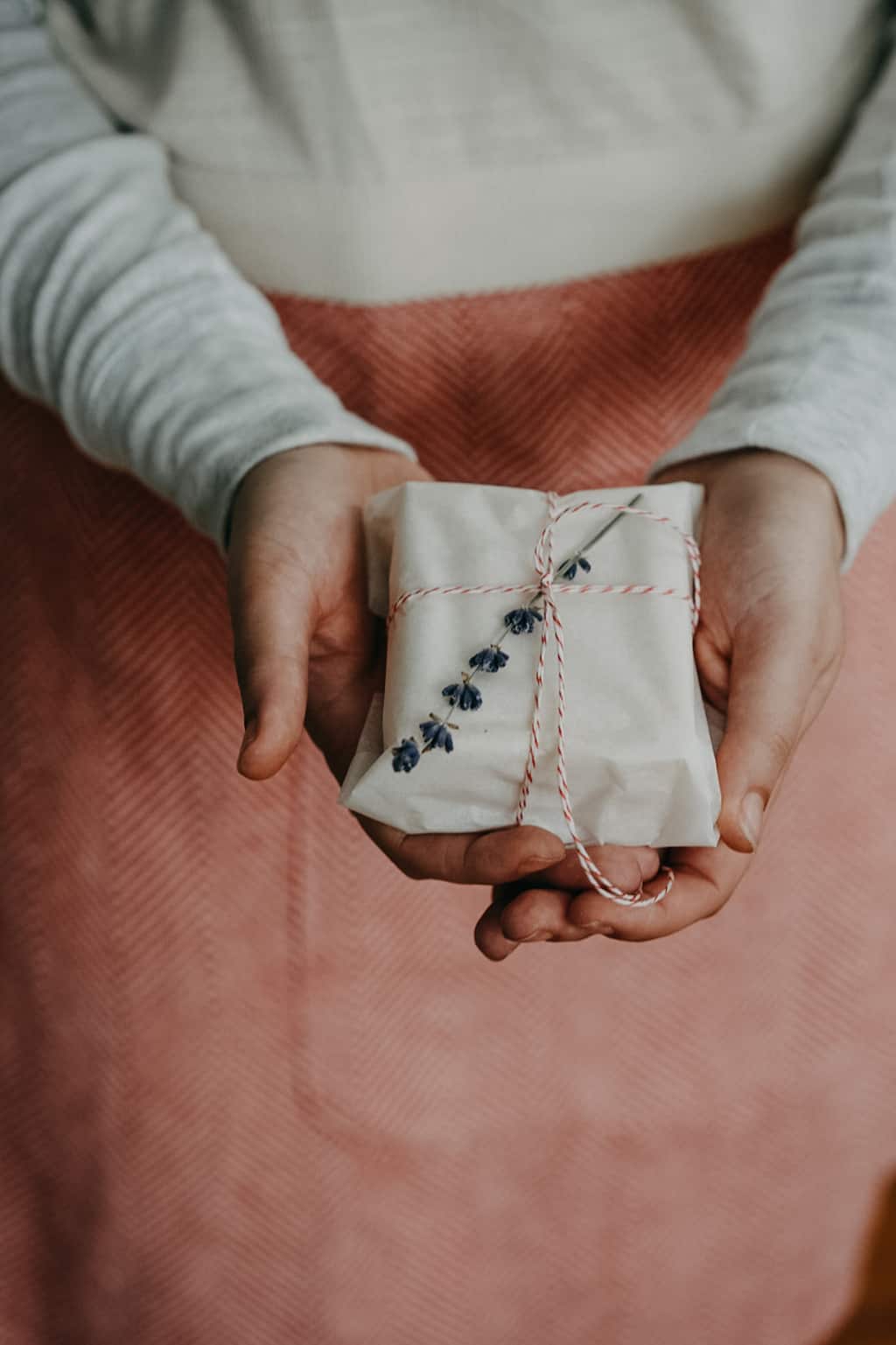 As you experiment with variations and start to design your own recipes for customized soap bars, you will feel proud of your products every time you take a new batch out of the mold. Happy soapmaking!
–––
The Herbal Academy is your trusted global leader in herbalism education having trained over 100,000 students worldwide. Whether you are interested in studying herbalism for your personal development or to prepare for a career in clinical herbalism, the Herbal Academy has an online herbal program to fit your educational goals. Learn more at: theherbalacademy.com.
11