Carrier oils are naturally derived from plant-based extracts and can be a wonderful alternative to the chemical fillers that are found in most moisturizers on the market. The name "oil" can alarm some, especially those with oily skin types who may believe that applying oil will just cause breakouts and clogged pores. Truth is, there's an oil out there for everyone, and you can easily whip up a DIY face oil that's customized to your skin's needs.
How to Customize Your Face Oil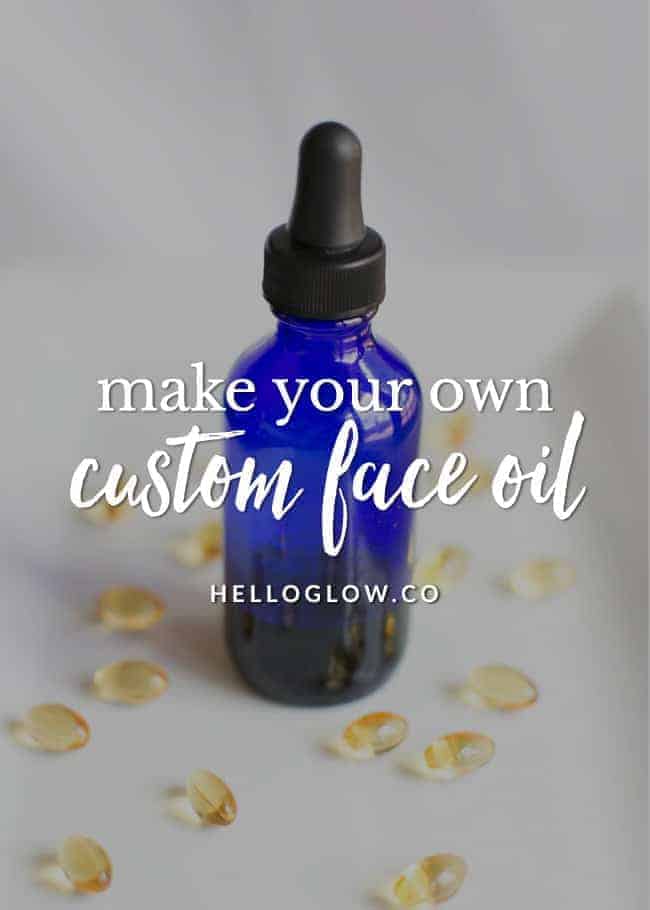 The need to know the right type of oil for your skin is crucial. There are oils that can benefit all skin types, even oils that can help balance oil production, reduce inflammation (redness), and fight the bacteria that causes acne.
Depending on the season and the climate where you live, you will want to change carrier oils to meet the changing needs of your skin. With a carrier oil carefully chosen, you can customize it with essential oils to create a perfect blend for your skin. Once you mix your first facial oil, you'll never look back.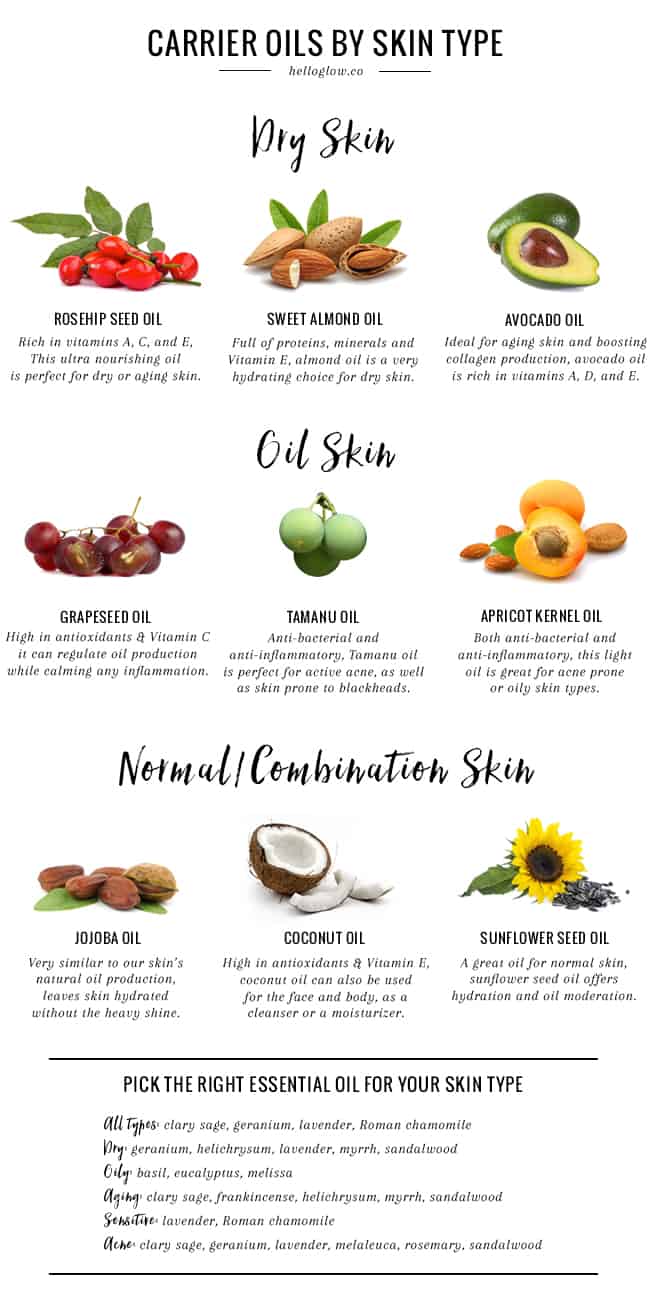 Dry/Aging Skin
Oily Skin
Normal/Combination Skin
Pick the right essential oil for your skin type
How to make your custom face oil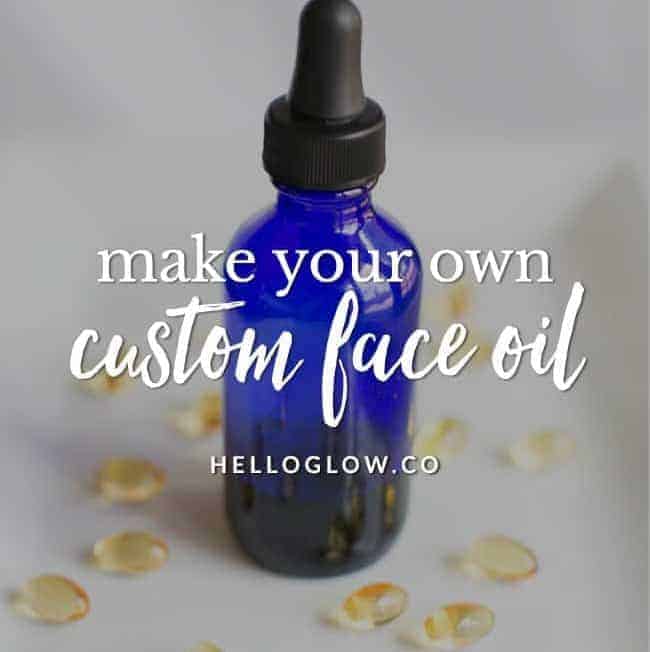 Print
How to Make a Custom DIY Face Oil
There's an oil out there for everyone, and you can easily whip up a DIY face oil that's customized to your skin's needs.
Equipment
1-ounce glass jar (dark glass will help protect the integrity of the oils)
Materials
1

ounce

carrier oil

3-6

drops

essential oil
Instructions
For every ounce of carrier oil, add 3-6 drops of essential oil. If you're feeling adventurous you can use 2-3 carrier oils that address different skin needs. Carrier oils can be mixed with equal parts in the same jar.
Notes
If using more than one essential oil, make sure you only use 6 drops total per 1 ounce carrier oil. 
Store your facial oil in a cool dry place, such as the refrigerator, and use within 6 months.
This post was medically reviewed by Dr. Jennifer Haley, a board-certified dermatologist with extensive experience in medical, cosmetic and surgical dermatology. Learn more about Hello Glow's medical review board here. As always, this is not personal medical advice and we recommend that you talk with your doctor.
399