Carrier oils are naturally derived from plant-based extracts and can be a wonderful alternative to the chemical fillers that are found in most moisturizers on the market. The name "oil" can alarm some, especially those with oily skin types who may believe that applying oil will just cause breakouts and clogged pores.
Truth is, there's an oil out there for everyone, and you can easily whip up a DIY face oil that's customized to your skin's needs.
How to Make the Perfect DIY Face Oil for Your Skin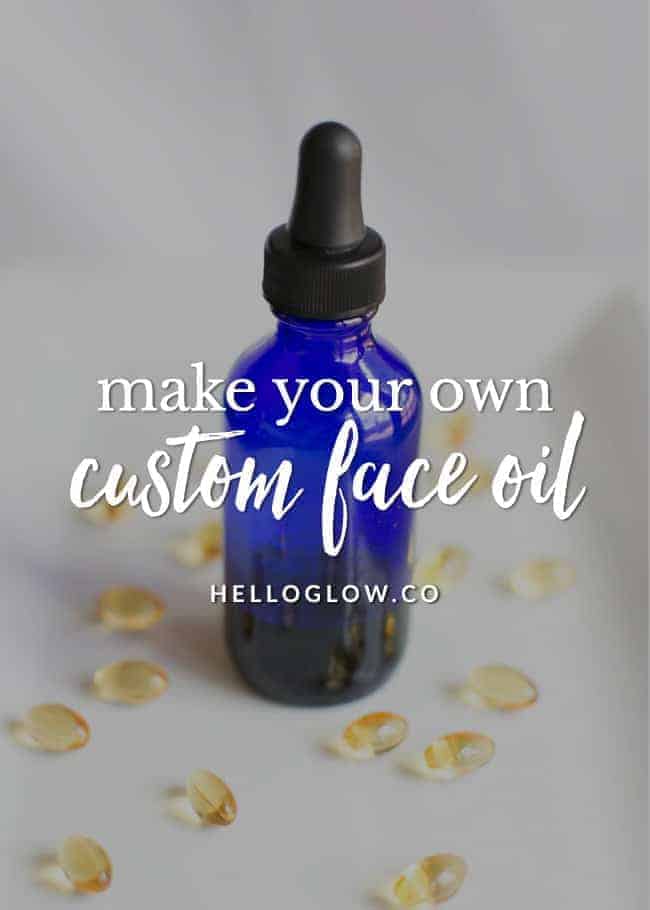 The need to know the right type of oil for your skin is crucial. There are some oils that can benefit all skin types, even oils that can help balance oil production, reduce inflammation (redness), and fight the bacteria that causes acne.
Depending on the season and the climate you live in, you will want to change carrier oils to meet the changing needs of your skin. With a carrier oil carefully chosen, you can then customize your DIY face oil with essential oils to create a perfect blend for your skin type. Once you mix your first facial oil, you'll never look back.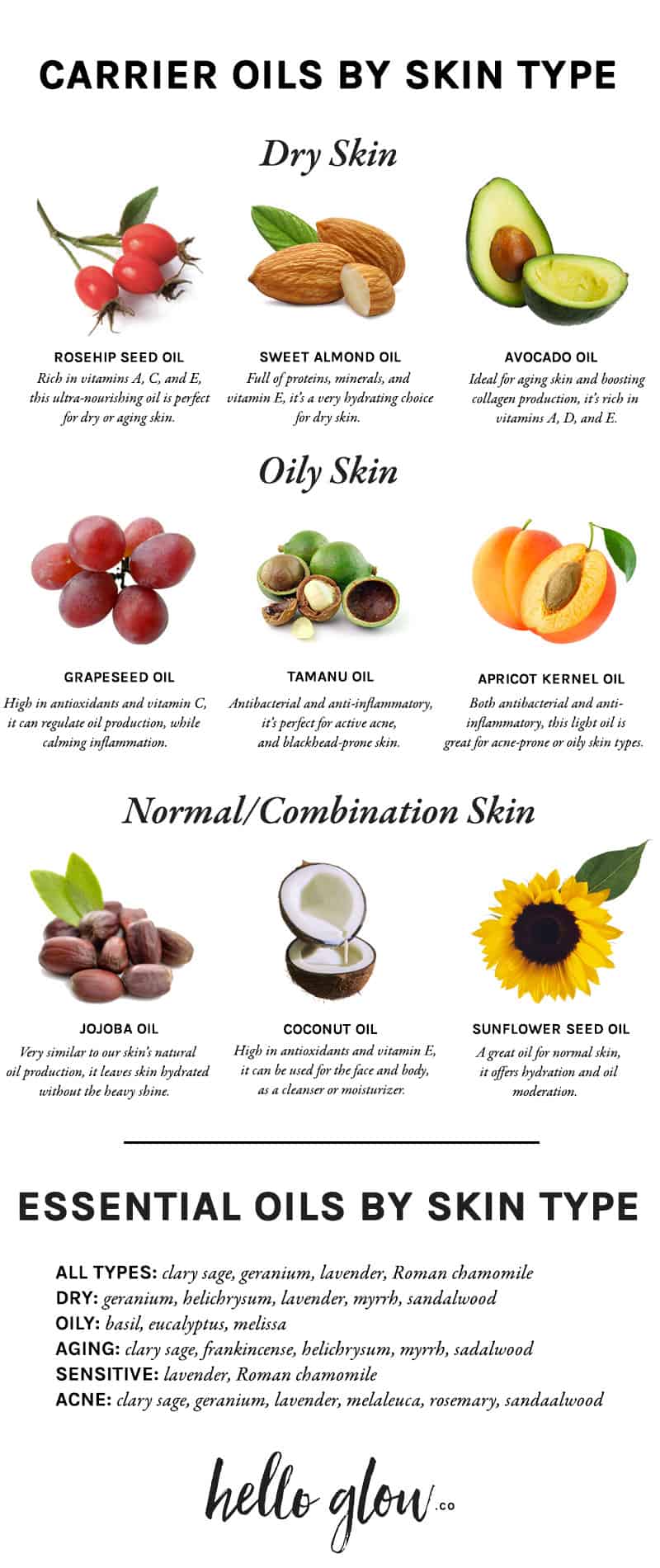 Choose a Carrier Oil
Carrier oils are light and unscented. You use them to dilute essential oils (making them safe for skin) and help "carry" them into the skin. Choose your carrier oils based on your skin type, budget, and preferences.
Dry/Aging Skin
Rosehip Seed Oil - This ultra-nourishing oil is perfect for dry or aging skin, especially the area that shows signs of aging the earliest: around the eyes. Rich in vitamins A, C, and E, this oil is anti-inflammatory and promotes wound healing [source]. It can be used alone or in conjunction with another oil for optimal benefits.
Sweet Almond Oil - Known for its ability to rejuvenate the skin [source], this soothing oil is full of proteins, minerals, and vitamin E. Almond oil is a very hydrating choice for dry skin.
Avocado Oil - This oil is my personal favorite, ideal for aging skin and boosting collagen production. Avocado oil is rich in antioxidants, vitamins A, D, and E [source], and is known to improve skin elasticity.
Oily Skin
Grapeseed Oil - If your skin's oil production is on the heavy side, grapeseed oil is lightweight and can regulate oil production while calming any inflammation. It is also high in antioxidants and vitamins E and C [source].
Tamanu Oil - For oily and acne-prone skin, this oil is antibacterial and anti-inflammatory [source]. Tamanu oil is perfect for active acne and skin prone to blackheads.
Apricot Kernel Oil - Both antibacterial and anti-inflammatory [source], this light oil makes the perfect DIY face oil for acne-prone or oily skin.
Normal/Combination Skin
Jojoba Oil - Almost all skin types can benefit from jojoba oil, which leaves skin hydrated without the heavy shine. It can be used for inflammatory skin conditions and is known to help with skin aging [source]. Jojoba oil can also be used for the entire body and is very similar to the oil our skin naturally produces [source].
Coconut Oil - Easy to find and popular, coconut oil remains a beloved choice for many. High in antioxidants and vitamin E, coconut oil can also be used for the face and body, as a cleanser or a moisturizer. It has natural antibacterial properties [source]. For certain people, coconut oil may cause breakouts, however.
Sunflower Seed Oil - A great oil for normal skin, sunflower seed oil offers hydration and balances oil production. It also enhances repair of the natural skin barrier [source].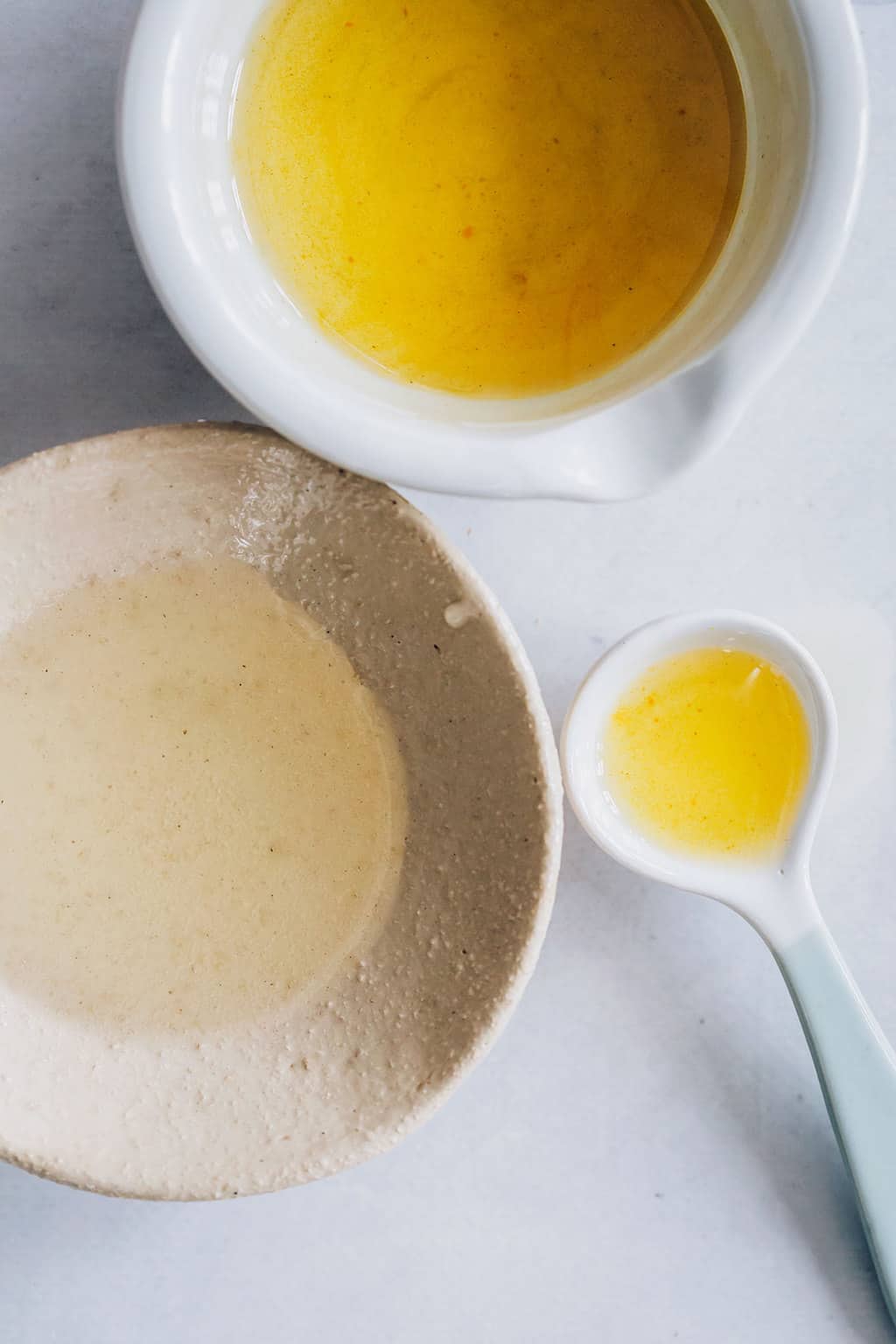 Pick the right essential oil for your skin type
All types: clary sage, geranium, lavender, Roman chamomile
Dry: geranium, helichrysum, lavender, myrrh, sandalwood
Oily: basil, eucalyptus, melissa
Aging: clary sage, frankincense, helichrysum, myrrh, sandalwood
Sensitive: lavender, Roman chamomile
Acne: clary sage, geranium, lavender, melaleuca (tea tree), rosemary, sandalwood
How to Use Face Oil the Right Way
While I've never met a face oil I didn't like, I'll be the first to admit: they can be complicated. Do you use face oil before your moisturizer or after? Can it be used in place of moisturizer altogether? Does it double as serum? I've Googled 'em all.
Here are a few pointers that might help:
Apply twice a day, every day. Most days, go ahead and apply face oil morning and night. Some experts warn that facial oil can interfere with sunscreen, causing it to essentially melt and become less effective.
But if you're not spending tons of time outside, it shouldn't be an issue. Just go light on the oil on days where you need full sun coverage, and it shouldn't decrease your SPF too much.
Face oil goes on last—but before sunscreen. Cleanse your skin and apply serums like you normally do. Then follow up with face oil. Then apply your sunscreen.
Pat on the skin, don't rub. Apply a few drops to your fingertips (more is not always better when it comes to face oils) and gently pat on the face, neck, and chest.
Avoid the eye area. I'm speaking from experience on this one, but oils have a tendency to migrate throughout the day, and even a little bit can burn like the dickens. If you have sensitive eyes, always stick to serums and creams formulated specifically for the eye area as opposed to oils.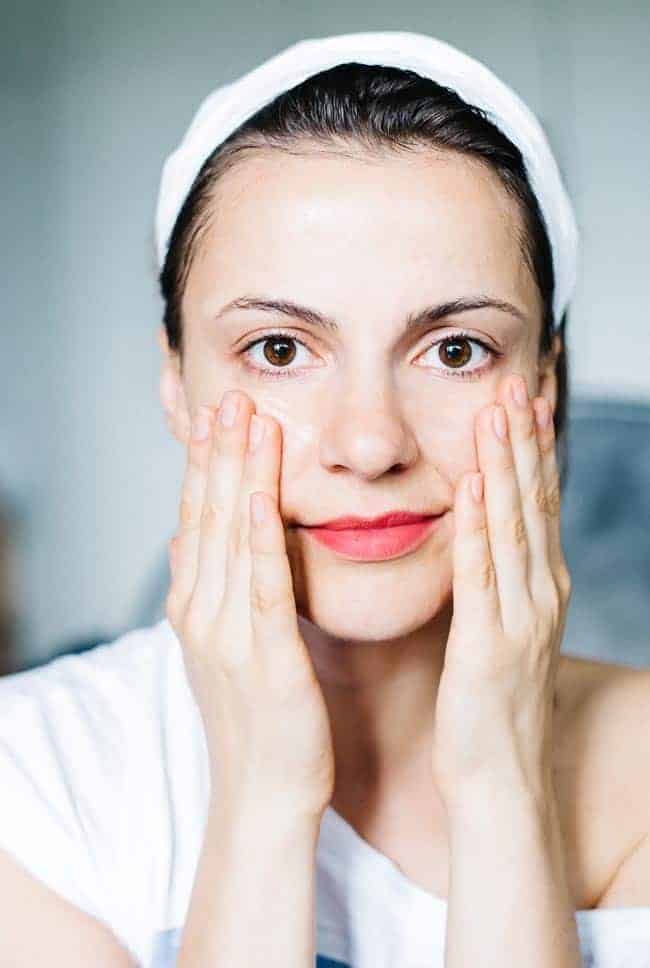 Homemade Face Oil FAQs
Is facial oil necessary?
Nope! If you have naturally hydrated, evenly moist skin, you can skip the face oil. But if you suffer from acne, dryness, or excess oil production, using a face oil can help balance your skin, clear pores, and maybe even soothe irritation.
Will this DIY face oil make me break out?
No, it shouldn't. Of all the oils I've tried over the years, only coconut oil has ever caused any sort of acne issues. But once I stopped using it, the redness and irritation cleared up immediately.
If you're worried about clogged pores, start with jojoba oil, which is supposed to be very similar to the sebum that your skin naturally produces.
Are face oil and serum the same?
Not necessarily. Oils are said to have larger molecules than most serums, meaning they don't penetrate the skin as easily. Use oils to soften skin and lock in moisture, and serums to repair damage such as aging, hyperpigmentation, and acne.
Can I use this face oil with my gua sha or jade roller?
This DIY face oil would be perfect for a face massage! If you're unsure of how to gua sha with essential oils, this post will help. Feel free to follow the same routine with your jade roller if you have one.
Can I make my face oil without essential oils?
While essential oils aren't required, they are recommended if you want to give your face oil a little extra oomph. But feel free to skip them entirely and stick with gentle carrier oils such as jojoba, sweet almond, and rosehip seed oil.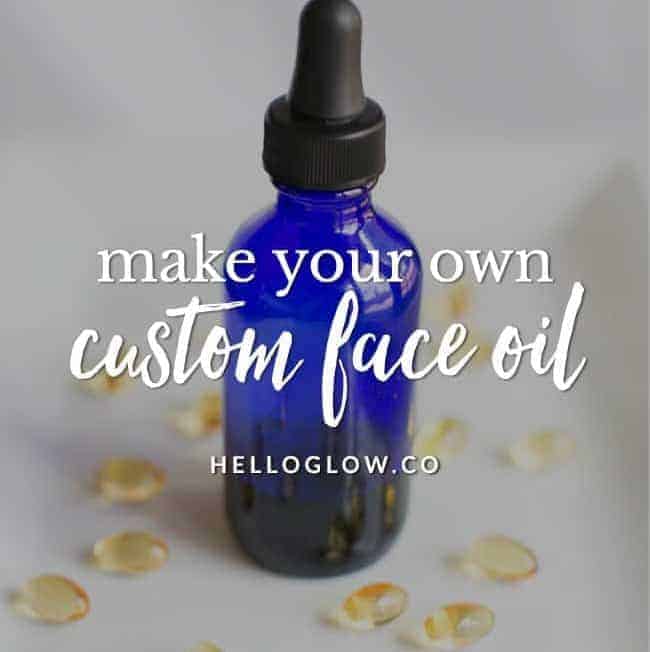 Print
How to Make a Custom DIY Face Oil
There's an oil out there for everyone, and you can easily whip up a DIY face oil that's customized to your skin's needs.
Equipment
1-ounce glass jar (dark glass will help protect the integrity of the oils)
Materials
1

ounce

carrier oil

3–6

drops

essential oil
Instructions
For every ounce of carrier oil, add 3–6 drops of essential oil. If you're feeling adventurous, you can use 2–3 carrier oils that address different skin needs. Carrier oils can be mixed with equal parts in the same jar.

Store your facial oil in a cool, dry place such as the refrigerator, and use it within 6 months.
Notes
If using more than one essential oil, make sure you only use 6 drops EO per 1 ounce total carrier oil. 
Whenever trying a new essential oil on your skin, make sure to do a test patch first on the inside of your wrist.
This post was medically reviewed by Dr. Jennifer Haley, a board-certified dermatologist with extensive experience in medical, cosmetic, and surgical dermatology. Learn more about Hello Glow's medical review board here. As always, this is not personal medical advice, and we recommend that you talk with your doctor.
578