Carrier oils are naturally derived from plant-based extracts and can be a wonderful alternative to the chemical fillers that are found in most moisturizers on the market. The name "oil" can alarm some, especially those with oily skin types who may believe that applying oil will just cause breakouts and clogged pores. Truth is, there's an oil out there for everyone, and you can easily whip up a DIY face oil that's customized to your skin's needs.
How to Make a Custom Face Oil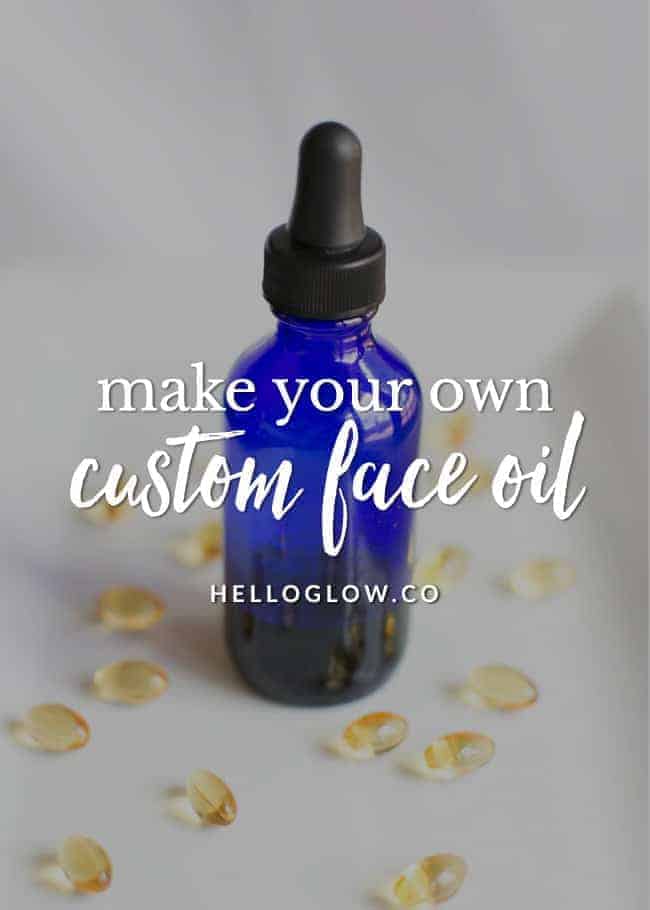 The need to know the right type of oil for your skin is crucial. There are oils that can benefit all skin types, even oils that can help balance oil production and fight the bacteria that causes acne. Depending on the season and the climate where you live, you will want to change carrier oils to meet the changing needs of your skin. With a carrier oil carefully chosen, you can customize it with essential oils to create a perfect blend for your skin. Once you mix your first facial oil, you'll never look back.
Dry/Aging Skin
Oily Skin
Normal/Combination Skin
Pick the right essential oil for your skin type
How to make your custom face oil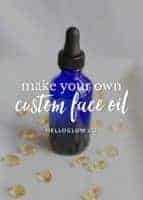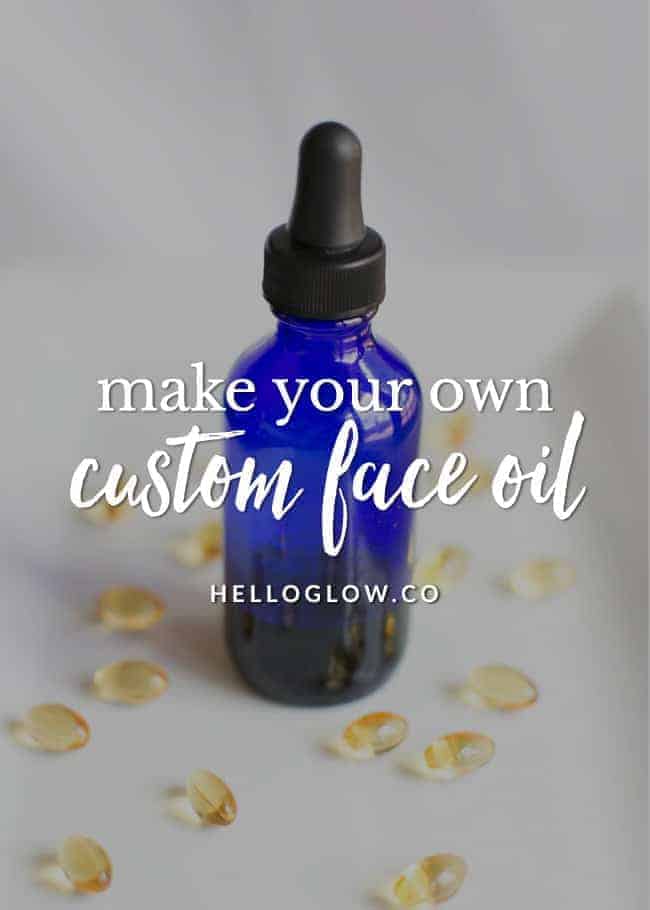 Print
How to Make a Custom DIY Face Oil
Yield 1 oz
Ingredients
1 ounce of carrier oil
1-2 drops of essential oil
Instructions
Be sure to use a glass bottle to store your custom face oil.Darker color glass protects the integrity of the oils, so the darker the better.
For every ounce of carrier oil, add 1-2 drops of essential oil. If you're feeling adventurous you can use 2-3 carrier oils that address different skin needs. Carrier oils can be mixed with equal parts in the same jar.
Store in a cool, dry place.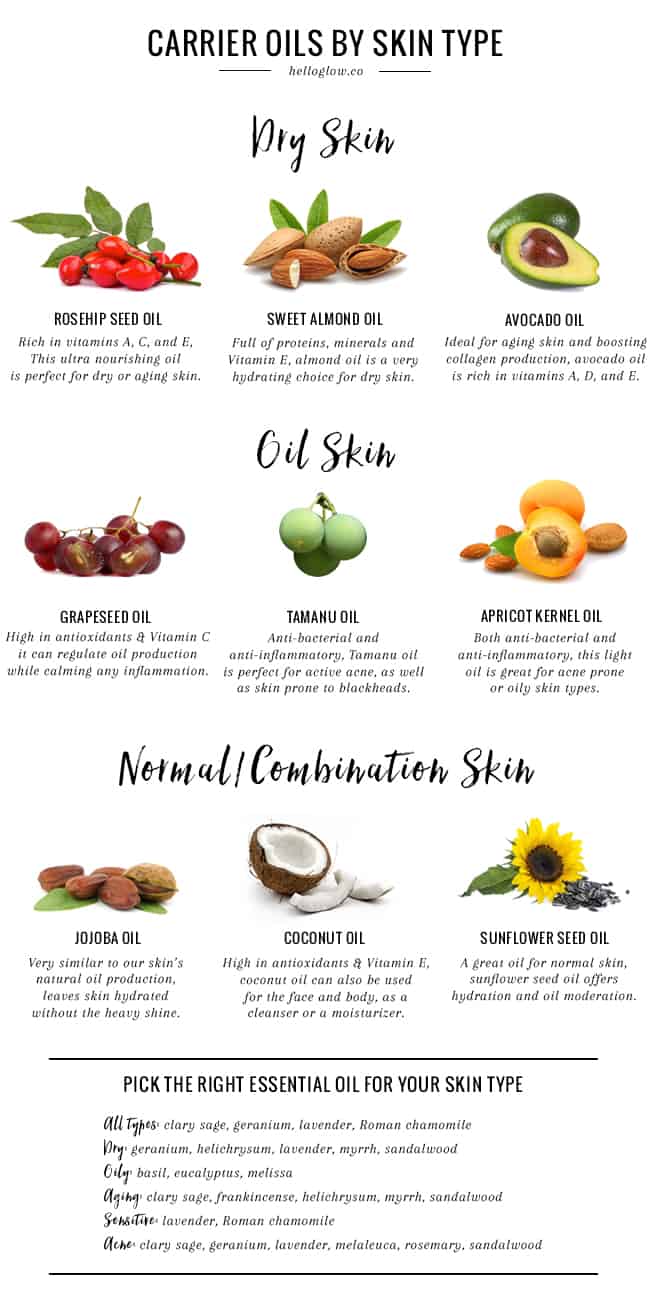 306