Serums are super helpful for improving skin suppleness, repairing its lipid barrier function and decreasing dryness. This serum recipe is now one of my all-time favorites, especially during the summer when my skin is constantly being pelted by the sun. Thanks to a blend of rosehip, frankincense and pumpkin seed oils, it helps combat free radicals and repair damaged skin, as well as lighten scars, sun spots, and discoloration.
I'm not sure when it happened, but I've officially become a hoarder of serums, salves and other skincare potions. Okay, I'm not being completely honest–I know exactly when it happened (six weeks, twelve days and, oh, about eight hours ago if you're wondering). I was at a restaurant with my mom and after ordering a cocktail I went to pull my ID from my wallet.
Before I could get it out the 19-year-old waitress laughed awkwardly and said "oh, no… that's okay" before hurrying away. And then, as if my ego wasn't damaged enough, my mom uttered the words that will forever be etched in my brain… "she must think we're sisters."
How to Make a DIY Repair Serum
Homemade facial serums sound pricey and complicated, but that couldn't be further from the truth. Making your own serum is actually less expensive than purchasing store-bought serums. And the process involves little more than mixing a bunch of nourishing oils together and pouring into a dropper bottle.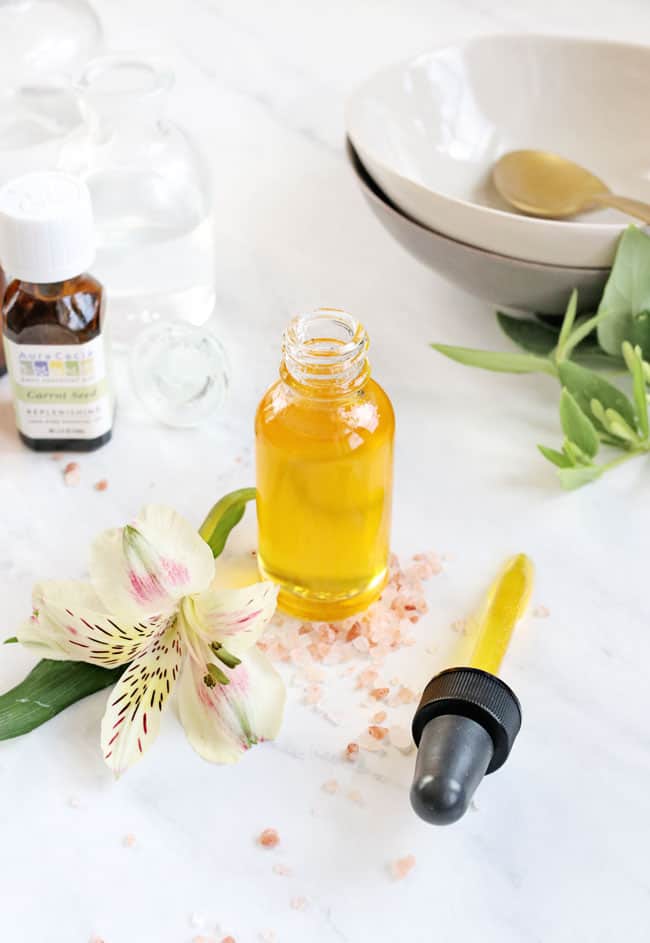 This serum packs a punch in the form of rosehip oil, which is chock full of Vitamin C and antioxidants, and pumpkin seed oil, which is loaded with Vitamin E and essential fatty acids. Together they help to hydrate skin, rejuvenate skin cells, and reduce discoloration. Add in a little frankincense oil to lighten dark spots and heal sun damage. Then pour in some carrot seed and lavender oils to reduce inflammation and brighten lackluster skin.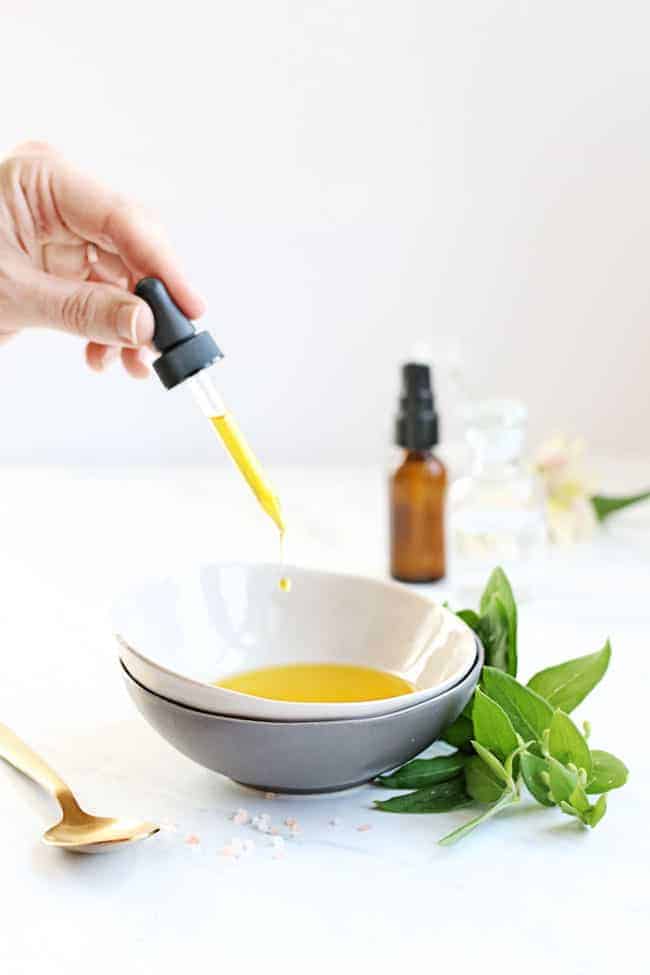 I find it best to apply this serum to clean, slightly damp skin. Since my skin is naturally dry, I slather it on right after cleansing my face in the morning and before bed, as well as after spending time in the sun.
Not only does the oil help trap moisture in the skin, but the water actually helps the oil absorb better so it doesn't just sit on my face (giving it a nice, oily sheen!) For even better results, apply after using a toner like witch hazel, green tea or apple cider vinegar to help shrink pores and lock in vitamins and minerals.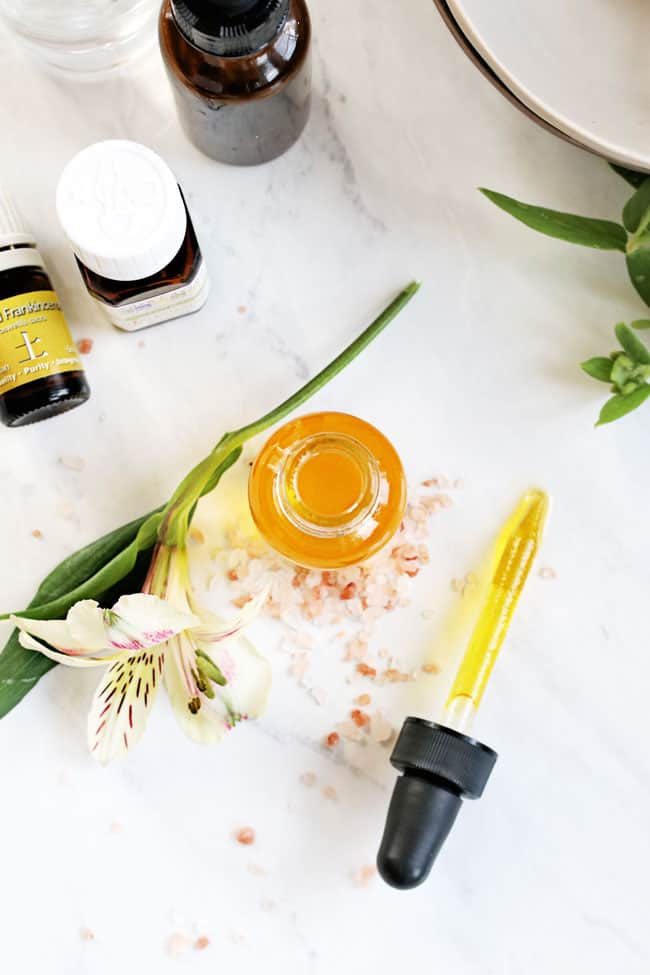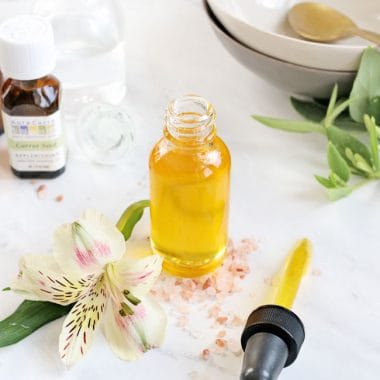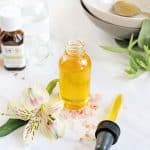 Print
Serum for Scars and Discoloration
Whether you're dealing with fine lines, sun damage, or scarring, this healing serum will take care of it all.
Equipment
1-ounce amber dropper bottle
Instructions
In a small dropper bottle, combine your pumpkin seed, lavender, frankincense and carrot seed oils.

Add your vegetable glycerin. While this step isn't necessary, I find that the glycerin helps give the serum some staying power so it lasts all day.

Finally, fill your dropper bottle to the top with rosehip oil. Screw the cap on and give it a gentle shake to mix the oils.
Notes
Apply to freshly cleansed skin morning and night.
This post was medically reviewed by Dr. Jennifer Haley, a board-certified dermatologist with extensive experience in medical, cosmetic and surgical dermatology. Learn more about Hello Glow's medical review board here. As always, this is not personal medical advice and we recommend that you talk with your doctor.
95