Rosehip oil can play a bit of a trick on you if you've never smelled it before. You might expect strong floral tones reminiscent of, well, roses but it's nothing of the sort. It simply smells like … plain ol' oil. Good thing we love it for the amazing moisturizing properties, not its scent.
Rosehip oil is packed with antioxidants, which makes it a fantastic anti-aging serum to have in your beauty regimen. The oils can deeply penetrate the layers of your skin and help stimulate collagen production.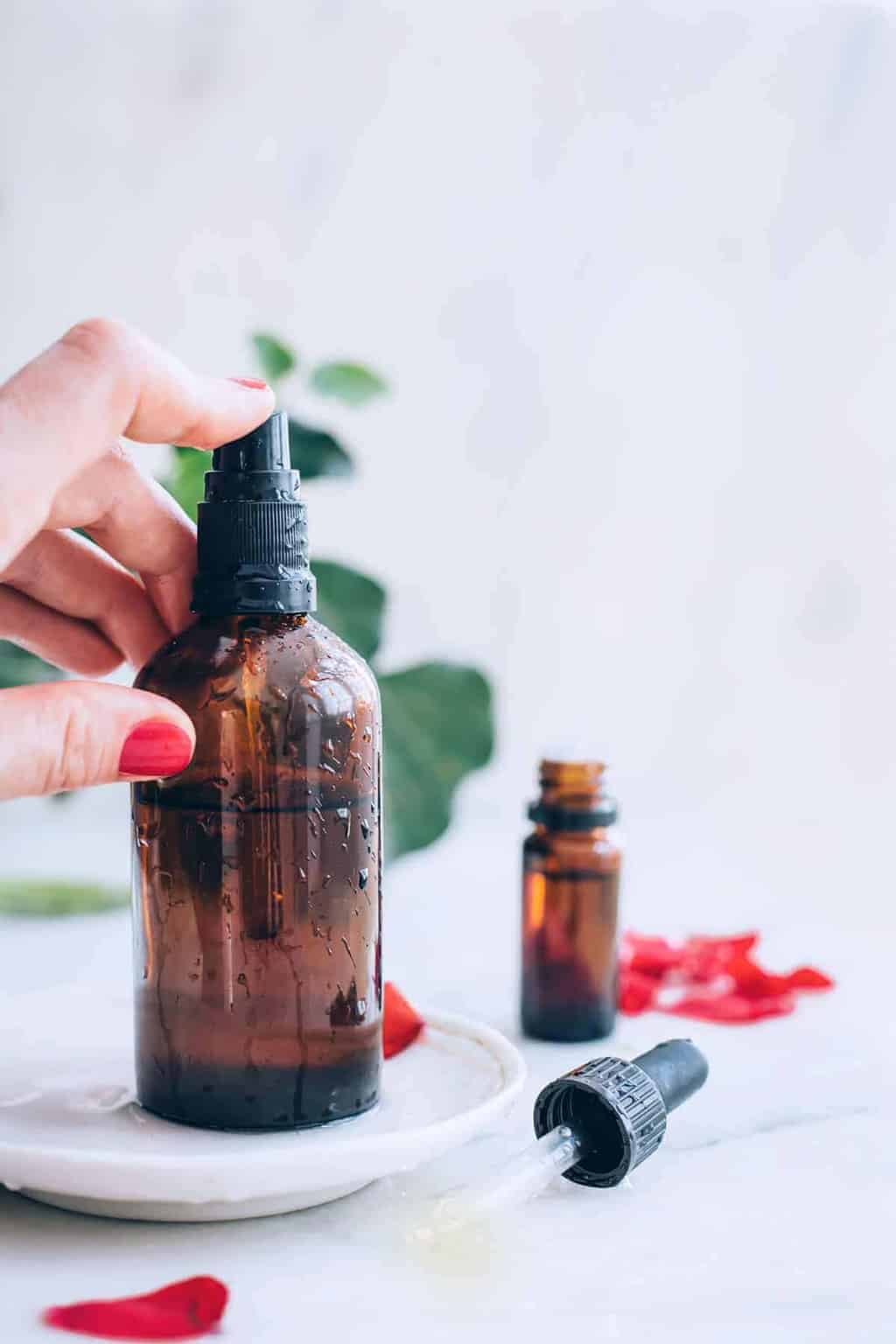 DIY Anti-Aging Rosehip + Rosewater Face Serum
Since this oil is oh so fabulous, we wanted to use it to make a serum that not only does amazing things for our skin, but smells amazing as well. So, to do that we're mixing up a few simple ingredients.
Here's what you'll need to make it:
Combine all of the ingredients in a small bottle and shake well to combine. If the mixture isn't fragrant enough for you, add more rosewater, or you can even add a few drops of geranium or ylang ylang essential oils.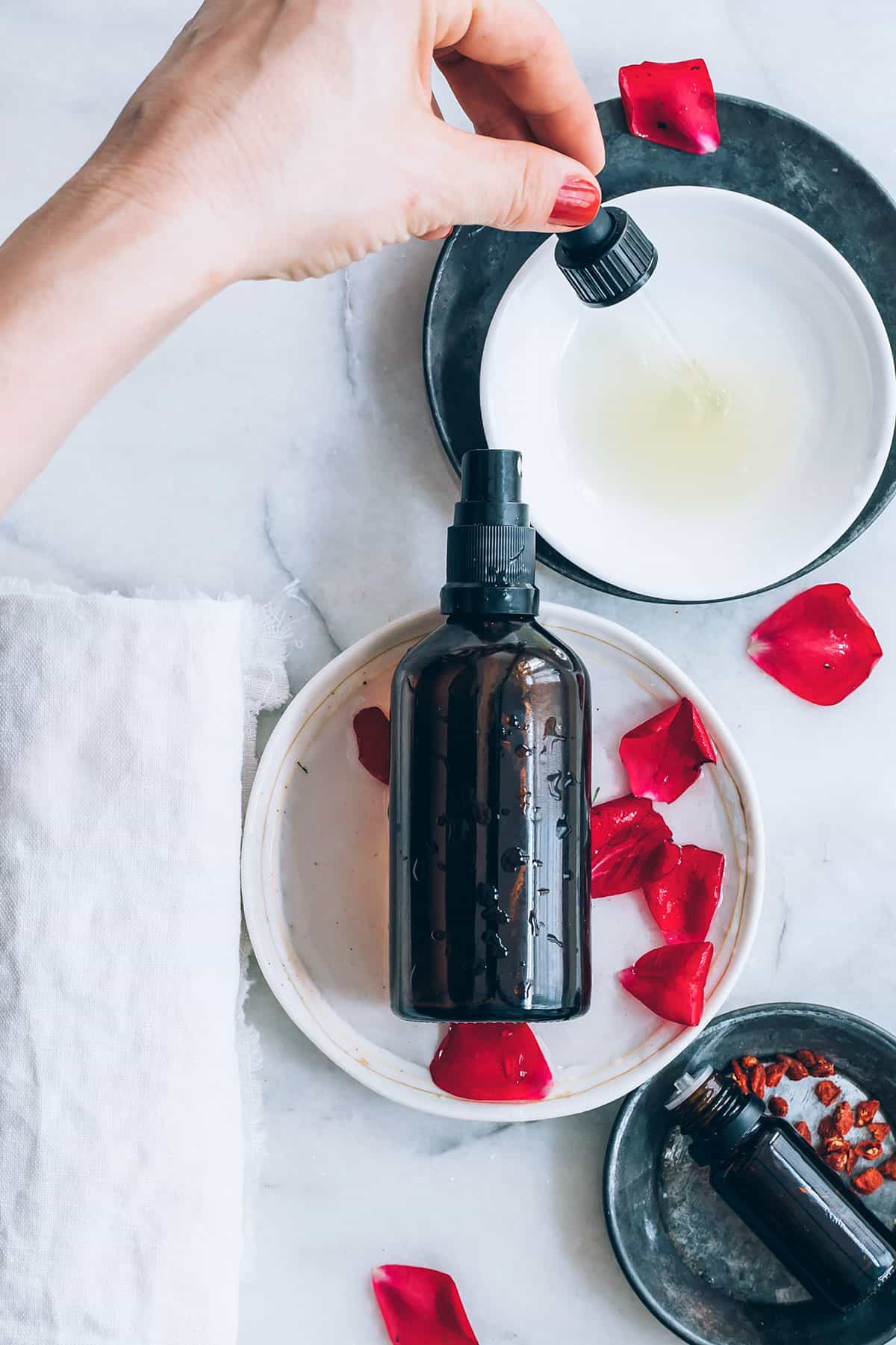 Shake well before each use, and apply this super moisturizing serum on your face at night after cleansing and first thing in the morning. You can also put the serum in a mister bottle and mist throughout the day to alleviate dry skin.
243