As far as skin conditions go, eczema has to be one of the worst. I had eczema as a kid, and although I was lucky enough to outgrow the worst of it, I still get the occasional flare-up every so often. The inflammation and itch are bad enough, but I'd say it's the pain and tenderness that make it pretty unbearable. And like most skin conditions, doctors are quick to prescribe topical steroids and mystery creams to hopefully make it (and you) go away.
If only I'd known about this natural eczema balm back in the day, I might have saved myself years of misery. Thanks to the raw honey and essential oils (source), it naturally helps soothe everything from dry skin to fiery flare-ups.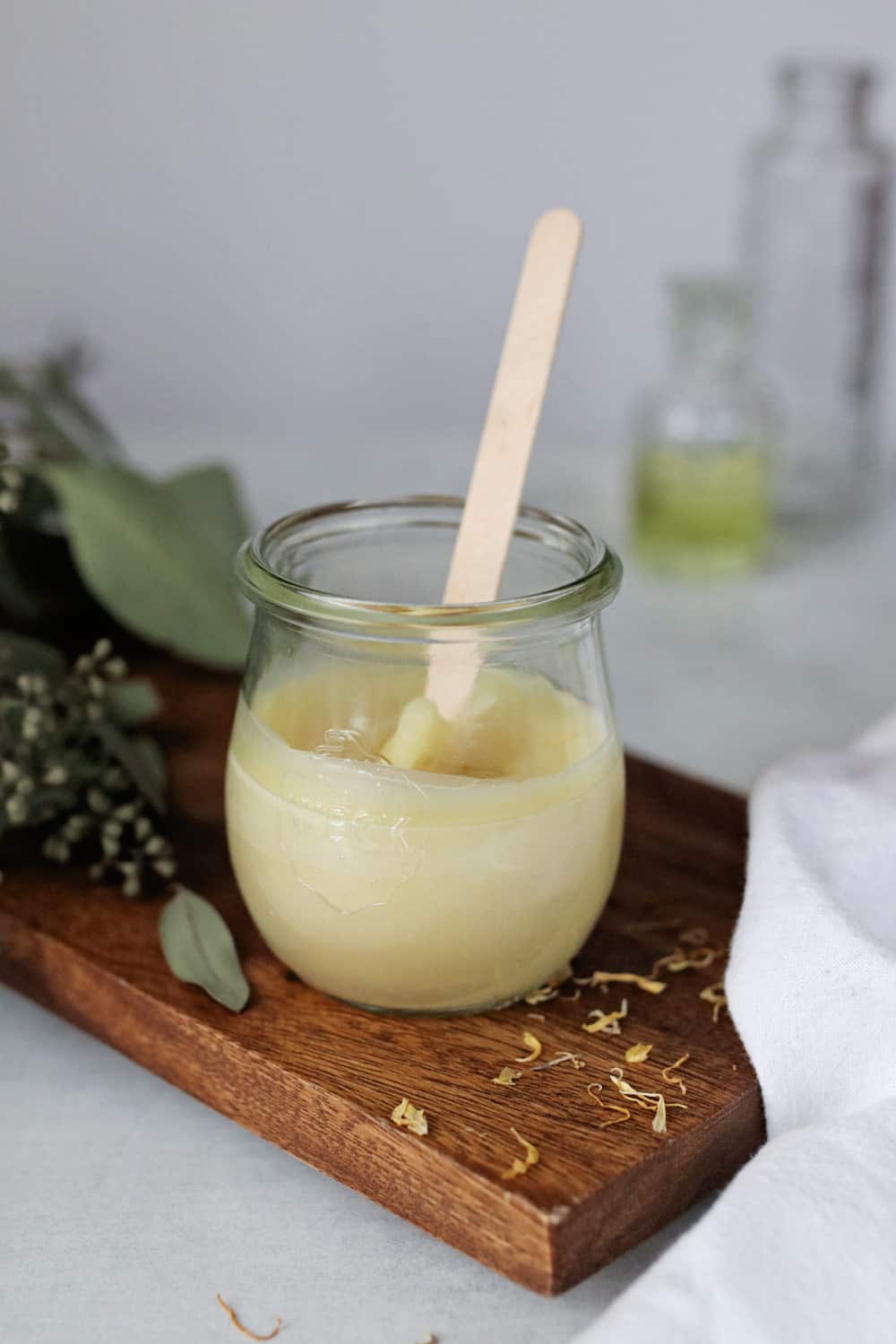 Homemade Eczema Balm
This all natural oil-based balm is a godsend for irritated skin. I keep a jar on my bedside table to remedy flakiness and inflammation all year long. The main ingredient is coconut oil, which is an intensely hydrating oil that is perfect for chapped, irritated skin (source). Plus, beeswax and almond oil give you an emollient-rich balm that locks in moisture and protects your skin from the elements.
But it's the raw honey and essential oils that do most of the healing. Honey is said to be one of nature's most powerful soothing agents. It helps kill bacteria, reduces inflammation, and calms the itch that comes with eczema. And essential oils like chamomile and cedarwood help put out the fire (source) and repair your skin's moisture barrier.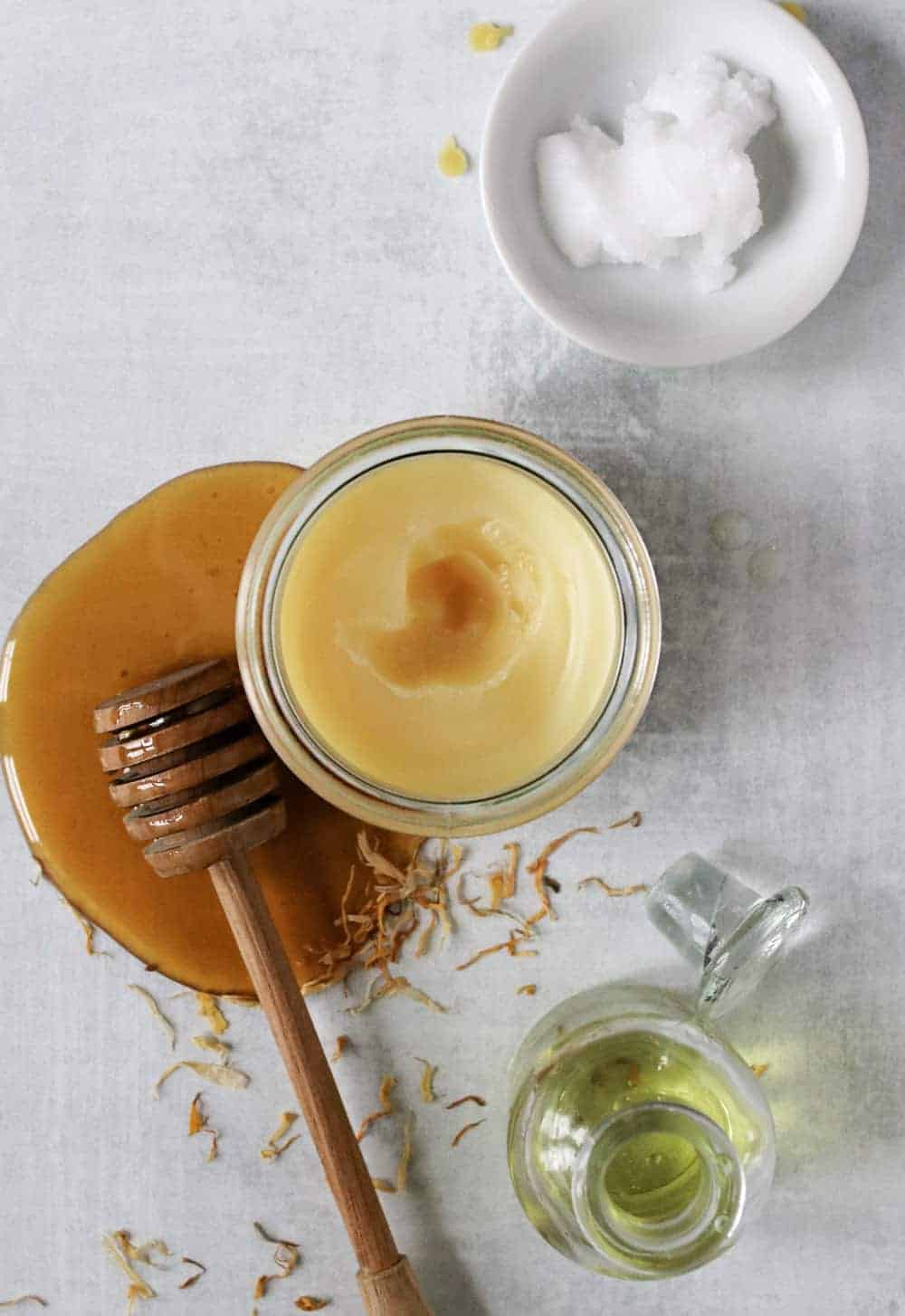 That being said, it's important to remember that the causes of eczema vary from person to person. Allergies and environmental triggers are often at play, and what works for one person might not work for another. It's best to experiment with essential oils and find a blend that's perfectly tailored to you and your skin's needs.
Essential Oils for Eczema
Essential oils aren't a one-size-fits-all remedy, but with a little trial and error, you're sure to find a blend that succeeds in soothing your worst eczema symptoms. Here are some of the best essential oils for eczema.
Lavender
Lavender oil has exceptional anti-inflammatory and anti-itch properties. It's often used to soothe the redness and irritation associated with atopic dermatitis.
German Chamomile
There are different types of chamomile, but German chamomile is great at calming acne, eczema, rashes, dermatitis, and other troubling skin conditions by encouraging cell regeneration so new, healthy skin can take its place (source).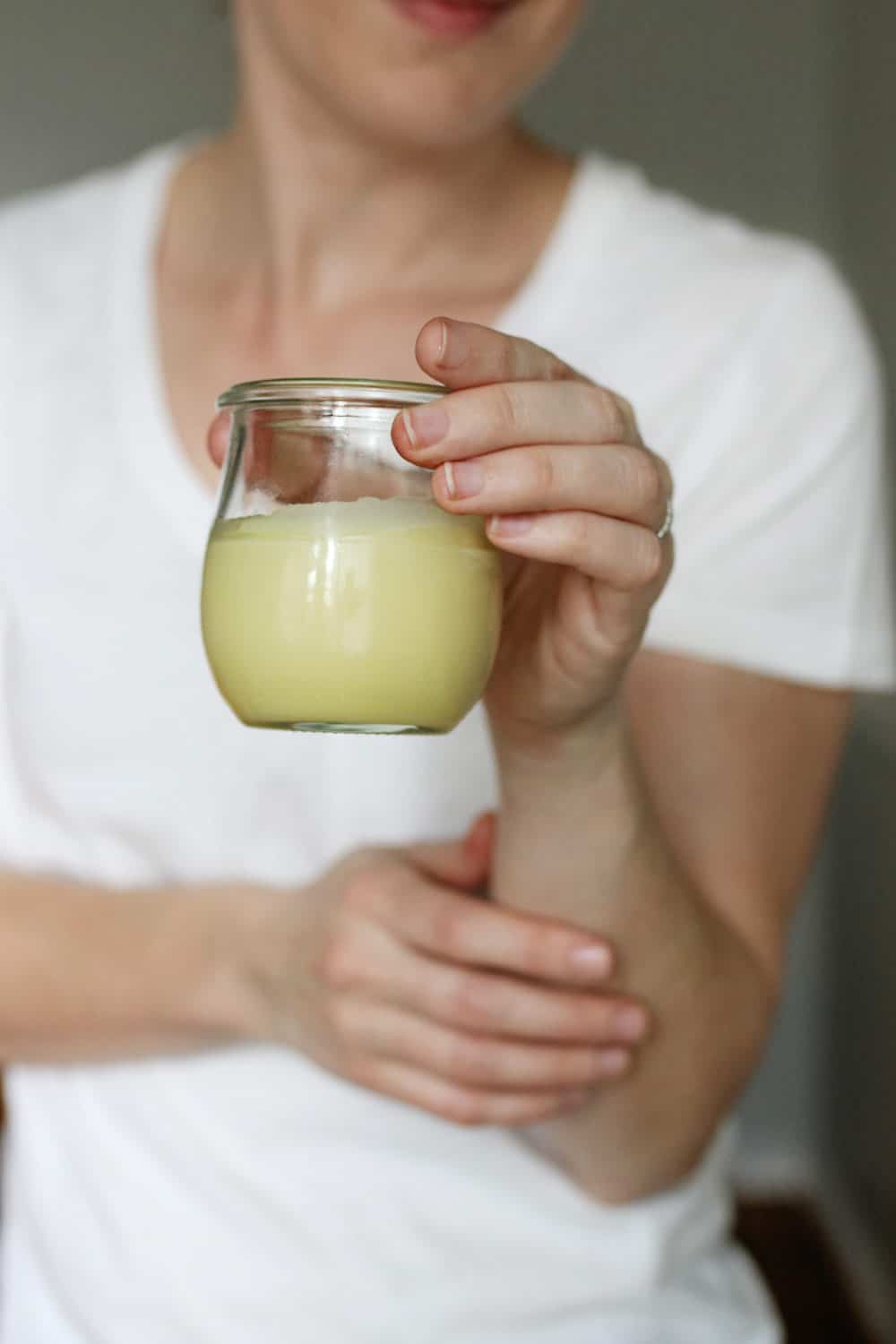 Bergamot
Bergamot oil is often used to reduce inflammation, so skin can heal more quickly (source).
Thyme
A natural antiseptic, thyme oil is a great defense against pain, swelling, infection, and inflammation (source).
Frankincense
Frankincense oil has been used for hundreds of years to heal skin conditions of all kinds. Not only does it reduce swelling and redness, but it also increases the potency of the other oils it's blended with.
Cedarwood
Cedarwood oil doesn't just treat the symptoms of eczema, it helps heal the condition as well, thanks to its anti-itch and anti-inflammatory properties (source).
Geranium
Just a dab or two of geranium oil is enough to reduce swelling and pain associated with cracked, irritated skin (source).

As always, do a test run before making a large batch of balm and give it time to work before trying new oils. Unlike a lot of prescription creams, essential oils work slowly, so you need to apply them regularly to see results. And feel free to mix and match oils or add in new ones to find a combination that works best for you.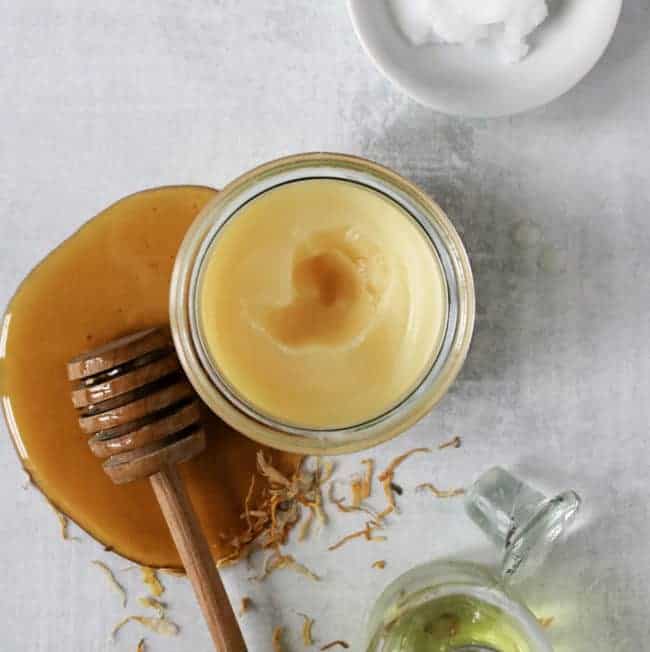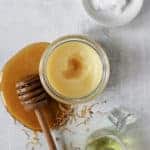 Print
Soothing Eczema Balm
Instructions
Place the coconut oil, shea butter, and beeswax in a heat-proof glass jar. Fill a saucepan with a few inches of water and bring to a gentle simmer. Place the glass jar in the water and wait until the ingredients have melted completely.

Remove the jar from the water and set aside for 5 minutes to cool slightly (this helps preserve the active compounds in the honey and essential oils).

Add the honey and essential oils and stir to combine.

Transfer the balm to a small tin or lidded glass jar and let it cool completely. Mark the date on the jar and use within a year.
This article was medically reviewed by Dr. Gina Jansheski, a licensed, board-certified pediatrician who has been practicing for more than 20 years. Learn more about Hello Glow's medical review board here. As always, this is not personal medical advice and we recommend that you talk with your doctor.
394