This recipe is rich. Like, 'whoa, look at all the different oils in there' rich. But trust me, your skin will love it. If you haven't started slathering your face with oil then now is the time (coconut oil is an excellent gateway to this). Then you can try other amazing oils for the face.
Why rosehip seed oil?
Rosehip seed oil is high in essential fatty acids that heal dehydrated skin. A "dry" oil, meaning that it soaks into the skin easily, it doesn't leave a greasy residue, works wonders on scars and is the predominant oil used for treating wrinkles and premature aging.
This recipe is ideal for aging skin. Facial oils, especially anti-aging ones, can be super expensive. Why not take that money to buy these ingredients and make your own for years to come? But if you don't have or don't want to buy all of these oils, it's fine to leave them out. A simple combination of jojoba and rosehip seed oil would be a wonderful facial oil.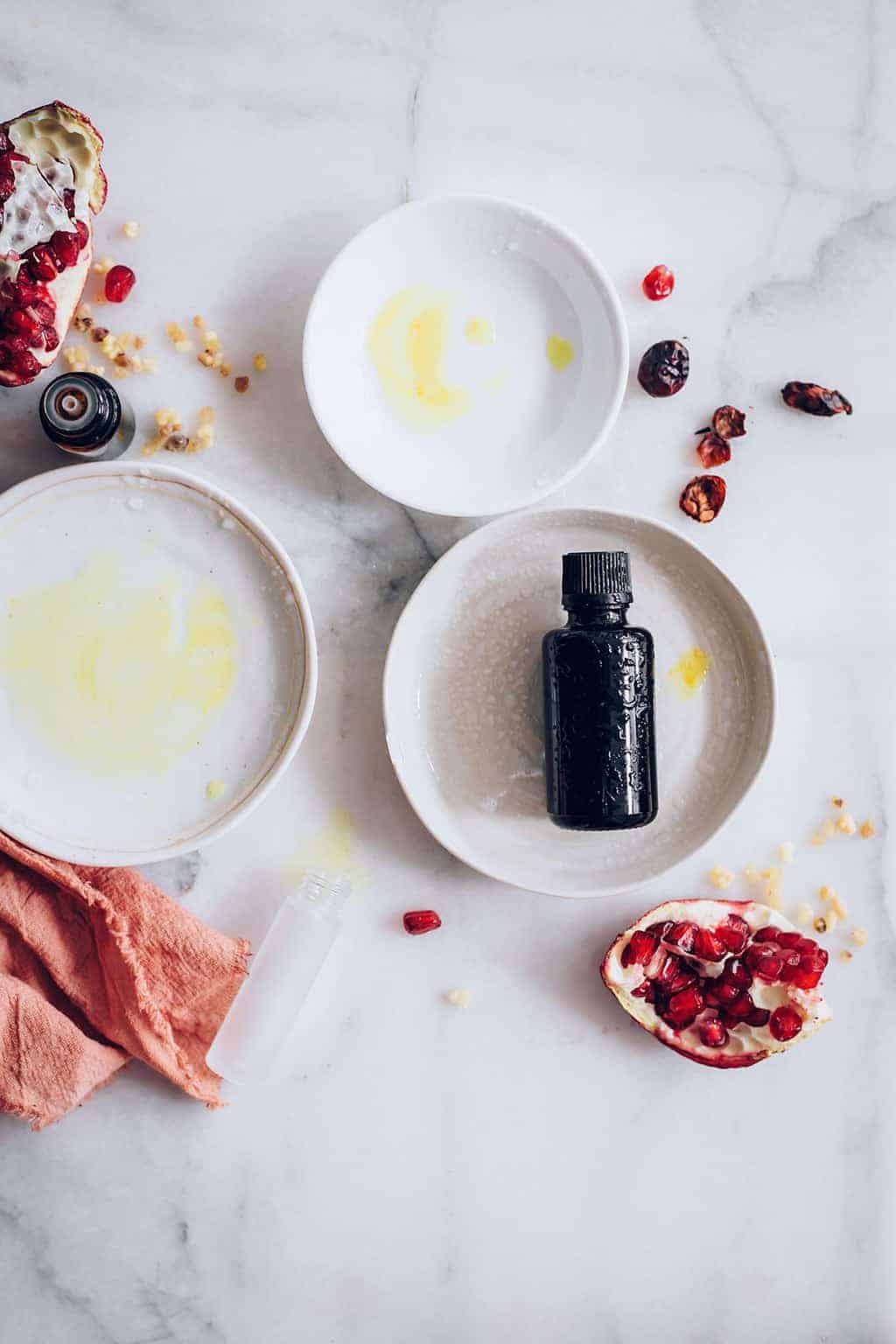 What are all those oils up there? A quick run down:
The recipe makes about an ounce because a little oil goes a long way. Use a dark colored bottle with a dropper to make it easy to get a couple of drops at a time. And for best results keep refrigerated.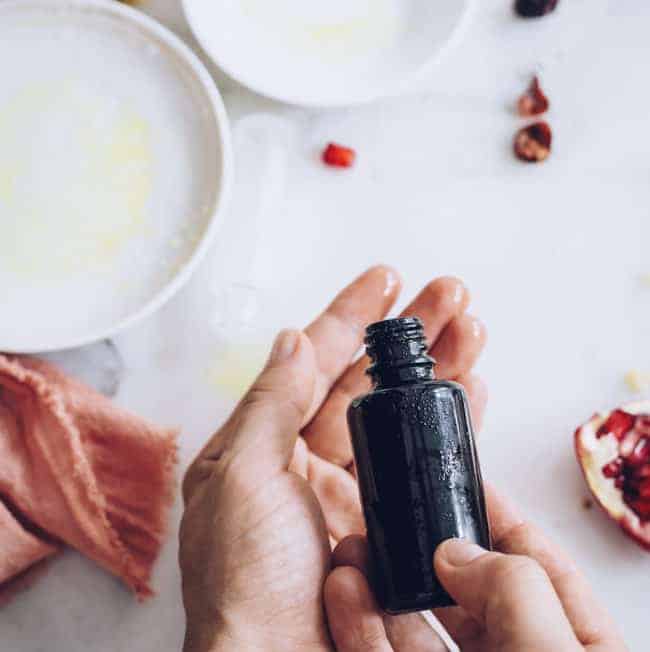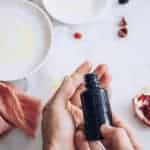 Print
DIY Rosehip Facial Oil
Instructions
Combine ingredients in a small dark-colored bottle. Shake gently to combine.

Apply 2-4 drops to the pad of your finger and massage into face, neck and chest each night.
163