Sensitive skin should be addressed first and foremost before tackling other aspects like clogged pores, aging skin, or pigmentation – just to name a few. If skin is agitated or inflamed, your first order of business is to find out the answer to the big question of why? And then address it.
This can be a tricky investigation because sometimes our sensitive skin is a symptom of an internal situation or maybe an environmental allergy. It could also be our diet or sleep patterns, possibly genetics. A number of things can contribute to sensitive skin, which can make it frustrating to pin point just what's going on. But don't be discouraged, this guide to sensitive skin can help!
Sensitive Skincare 101
IDENTIFY
First things first, you'll need to identify if you do indeed have sensitive skin. You might have sensitive skin if you redden easily, experience hives, stinging or burning, feel itchy, or have flaky skin – all of which can be accompanied with breakouts. Ask yourself if you're drinking enough water, getting regular exercise and enough sleep. If the answer is no to any of these, it can have a negative impact of your skin. And fortunately, simple adjustments can all improve skin sensitivity.
EXAMINE
Take a close examination of the skincare products you use regularly. The more items you use, the longer the list of possible irritants. Fragrance is a huge offender for sensitive skin, along with parabens, sulfates, mineral oil or PABA-based chemicals. Familiarize yourself with ingredient labels and don't be afraid to get informed.
TREAT
A few simple ingredients are best for treating sensitive skin. A homemade honey face wash is a great place to start. Evening primrose oil is a wonderful hydrating oil, while rose water is a good choice for a toner.
ONE AT A TIME
Once you've determined if your sensitive skin is product related or not, you can slowly add ingredients back into your routine and look for signs of sensitivity. I recommend only adding one product at a time and trying it for at least 4-6 days to see how your skin reacts to it. If you notice negative changes then discontinue use and wait until your skin has balanced again before trying something else. Patience is key!
Soothing Sensitive Skin Face Mask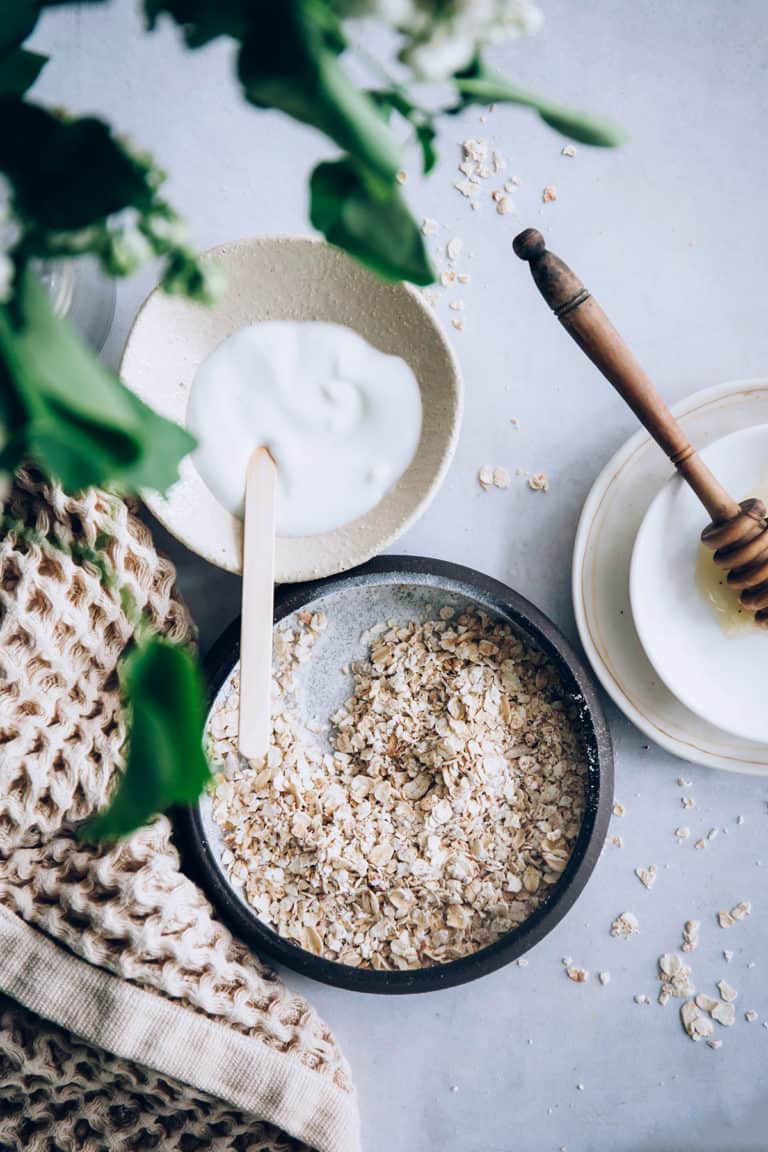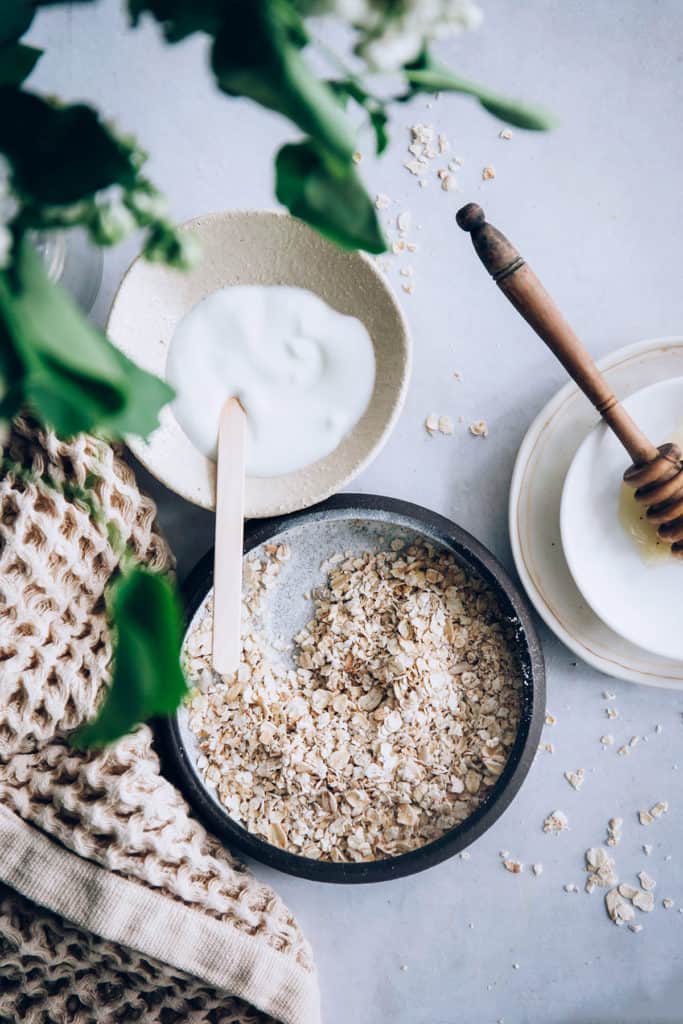 If you're looking for a facial mask ideal for sensitive skin, this two ingredient mask is both calming and anti-inflammatory. You'll want to make sure the oatmeal is not flavored or has any additives, instant oatmeal can even be used. Oatmeal has been a staple for sensitive skin recipes, especially when treating issues like eczema.
1/3 cup cooked oatmeal
2 tablespoons plain yogurt
Mix together 1/3 cup cooked oatmeal with 2 tablespoons plain yogurt. Apply with fingertips in a thick layer, leave on for 10 minutes and then rinse with lukewarm water. Follow with a soothing facial moisturizer or serum.
Have you found any offenders or triggers for sensitive skin that you've been able to remove from your routine, and seen an improvement? Let us know in the comments.
107