Sensitive skin should be addressed first and foremost before tackling other aspects like clogged pores, aging skin, or pigmentation—just to name a few. If your skin is irritated or inflamed, the first order of business is to find out the answer to the big question: why? And then address it.
This can be a tricky investigation because sometimes our sensitive skin is a symptom of an internal situation or maybe disruption of the skin barrier [source] or an environmental allergy. It could also be due to lifestyle patterns or possibly genetics.
A number of things can contribute to sensitive skin, which can make it frustrating to pinpoint just what's going on. But don't be discouraged; this guide to sensitive skin can help!
Sensitive Skincare 101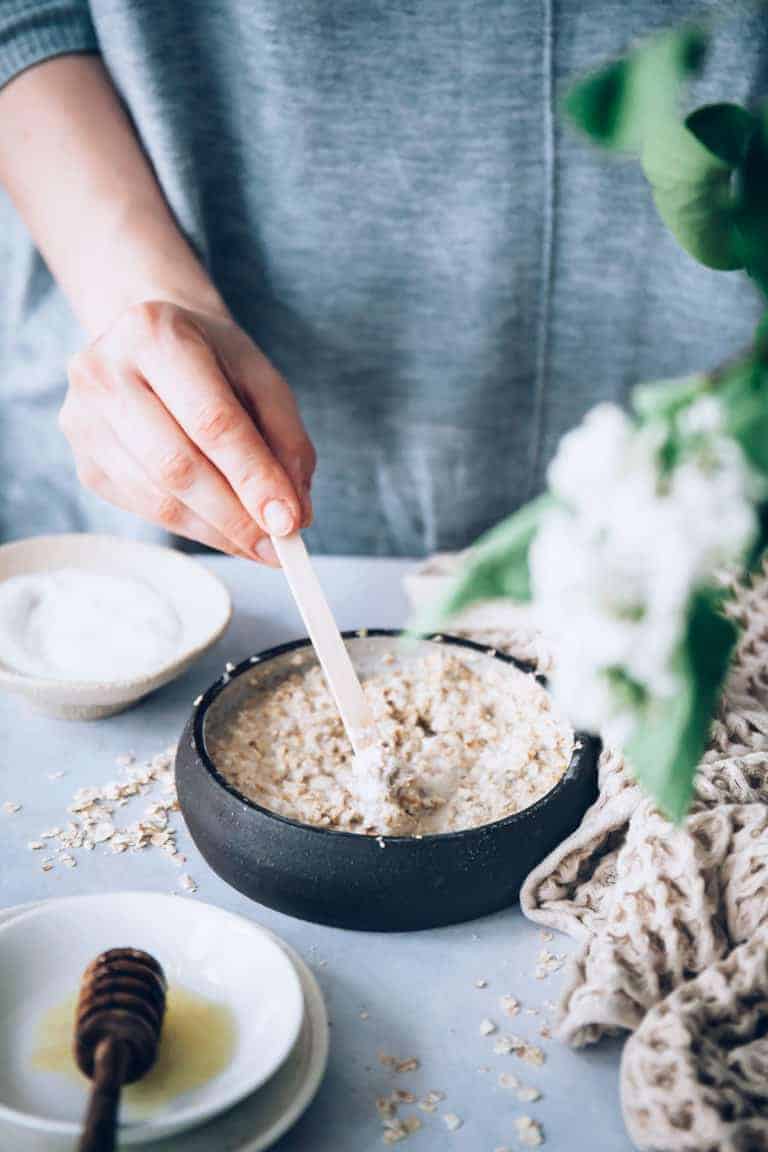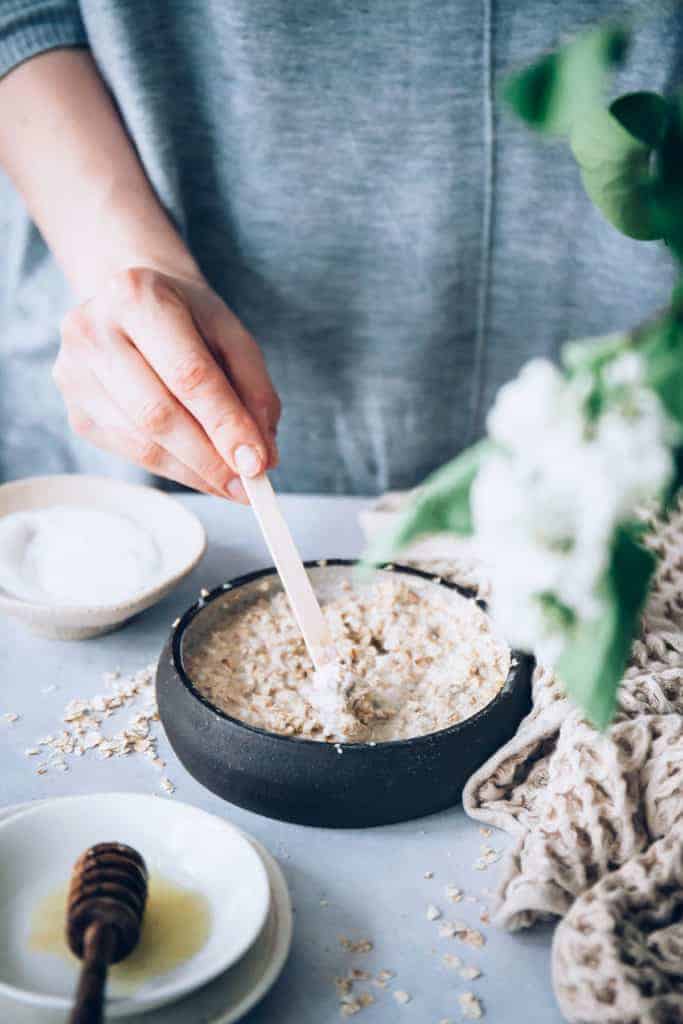 Identify
First things first, you'll need to identify if you do indeed have sensitive skin. Chances are good that you do, as studies have shown that more than 50% of women have sensitive skin [source]. If you redden easily, experience hives, stinging, or burning, feel itchy, or have flaky skin, you might have sensitive skin [source], and all of these can be accompanied by breakouts.
Ask yourself if you're drinking enough water, getting regular exercise and enough sleep. If the answer is no to any of these, it can have a negative impact on your skin. And fortunately, all it takes is a few simple adjustments to improve skin sensitivity.
Examine
Take a close examination of the skincare products you use regularly. These can include shampoos, moisturizers, makeup, and even topical medications [source]. The more items you use, the longer the list of possible irritants.
Fragrance is a huge offender for sensitive skin, along with parabens, sulfates, mineral oil, and PABA-based chemicals. Familiarize yourself with ingredient labels, and don't be afraid to get informed.
Treat
A few simple ingredients are best for treating sensitive skin. A homemade honey face wash is a great place to start. Evening primrose oil is a wonderful hydrating oil, while rose water is a good choice for a toner.
One at a time

Once you've determined if your sensitive skin is product related or not, you can slowly add ingredients back into your routine and look for signs of sensitivity returning. I recommend adding only one product at a time and trying it for at least 4–6 days to see how your skin reacts to it before making any other changes.
If you notice negative results, then discontinue use, and wait until your skin has rebalanced again before trying something else. Patience is key!
Skin-Soothing Sensitive Skin Face Masks

1
.
Soothing Sensitive Skin Face Mask
If you're looking for a facial mask ideal for sensitive skin, this two-ingredient mask is both calming and anti-inflammatory. Oatmeal has long been a staple for sensitive skin recipes, especially when treating issues like eczema [source]. You'll want to make sure the oatmeal has no additives and is not flavored. Instant oatmeal can even be used.
-⅓ cup cooked oatmeal
-2 tablespoons plain yogurt
Mix together ⅓ cup of cooked oatmeal with 2 tablespoons of plain yogurt. Apply the mixture with your fingertips in a thick layer, leave it on for 10 minutes, and then rinse with lukewarm water. Follow with a soothing facial moisturizer or serum.
2
.
Soothing Cucumber Eye Mask
This hydrating eye mask quickly plumps fine lines to minimize the appearance of crow's feet. The honey works as a humectant [source] to hold moisture in the area. Cucumber has an incredibly high water content, so it can easily provide the needed moisture, but it's also an antioxidant with cleansing action [source].
-¼ ripe banana
-¼ cucumber, peeled
-1 tablespoon honey
Puree the ingredients together in a blender until smooth. Chill for 30 minutes. Apply under the eyes, and let sit for 15 minutes, then rinse. Refrigerate any extras for 1 week.
3
.
Anti-Inflammatory Cucumber Cream Mask
Pair cooling cucumber and anti-inflammatory, healing oats [source] to soothe and moisturize inflamed skin.
-1 small cucumber, peeled and pureed
-½ cup oats
-1 tablespoon plain yogurt
Combine the ingredients in a small bowl to form a paste. Smooth the paste on irritated skin areas, and relax for 20 minutes. Rinse with cool water.
4
.
Chamomile
+
Bentonite Clay Mask
While high in minerals, bentonite clay is great for sensitive skin as well as any other skin type. The addition of chamomile [source] and calendula [source] powder soothes inflamed or reactive skin without sacrificing the exfoliating properties of the clay.
-4 tablespoons bentonite clay
-1 teaspoon baking soda
-2 teaspoons calendula powder
-2 teaspoons chamomile powder
-½ teaspoon vitamin C powder
-¼ teaspoon ground cinnamon
Combine all of the ingredients in a bowl and mix well. If needed, add water to form a paste. Apply the mixture to your face, and leave it on for 5–10 minutes before rinsing thoroughly. Follow with hydrating facial oil or serum.
5
.
Healing Avocado
+
Aloe Face Mask
Avocado oil is often a great choice for sensitive skin due to its anti-inflammatory properties and its ability to protect your skin from free radicals [source]. The addition of aloe [source] and oats boosts the healing properties of this mask trifold!
-¼ mashed avocado
-1 tablespoon aloe vera gel
-1 tablespoon oats
Combine mashed avocado with aloe and oats. Apply to your face, and leave it on for 10–15 minutes before rinsing with warm water.
6
.
Hydrating Face Mask for Sensitive Skin
Turmeric is known to be an anti-inflammatory plant [source], both internally and externally. Since sensitive skin often reacts with redness and inflammation, this mask is a great choice.
-1 tablespoon lemon juice
-3 tablespoons milk
-¼ tablespoon turmeric
Mix the ingredients in a bowl slowly. Apply the mixture to your face, and leave it on for 10–20 minutes before rinsing off.
7
.
Seaweed Sheet Mask
Seaweed's anti-inflammatory [source] and natural exfoliant properties make it a perfect choice for those suffering from acne or rosacea. The many healing bioactive compounds found in seaweed [source] can help ease the swelling and redness often associated with breakouts and the pooling of blood beneath the skin for those with rosacea.
-A few sheets of organic Nori seaweed
-Filtered water (or green tea if you'd like to focus on anti-aging benefits)
Pour some filtered water into a plate that has a small lip, so nothing spills over. For just a second or two, dip the seaweed in the water to moisten. You can also substitute green tea for the filtered water if you would like a more antioxidant/anti-aging mask.
Place the moistened sheets all over your face—you'll need about 3–5 sheets, depending on the size of the seaweed, and several more if you are including your neck. You can tear them into smaller pieces for the areas around your nose and mouth. Leave the sheet mask on for 10–15 minutes and then peel off, rinse, and follow with a moisturizer.
Have you found any offenders or triggers for sensitive skin that you've been able to remove from your routine and seen an improvement? Let us know in the comments.
This article was medically reviewed by Dr. Gina Jansheski, a licensed, board-certified physician who has been practicing for more than 20 years. Learn more about Hello Glow's medical reviewers here. As always, this is not personal medical advice and we recommend that you talk with your doctor.
247