Once you start using honey on your face, you'll never go back. Yes, it's gooey and burns like heck if you get it in your eyes, but it does fabulous things for your skin. You can use honey in homemade body wash, in face masks and even to wash your face.
A couple of honey's many benefits: it draws moisture to the skin (a humectant, they call that), and if you're using raw, local honey you'll get the benefit of its antibacterial properties to zap zits. One of my favorite natural living books recommended recycling honey bears to create a simple face wash – genius!
Honey Face Wash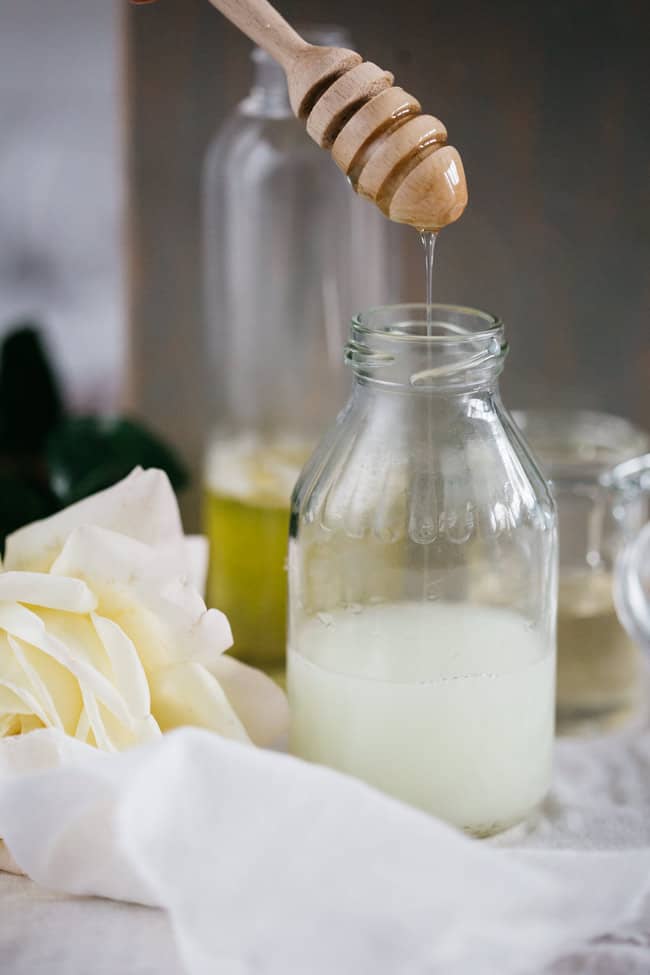 Adapted from EcoBeauty
Combine ingredients and pour into honey bear. Don't shake the bottle or you'll start to foam the soap. To use, pour a small amount of the honey mixture into the palm of your hand and massage into face and neck. (Avoid the eyes, trust me.) Add a pinch of baking soda a couple of times a week to gently exfoliate. Rinse with warm water.
How do you use honey in your beauty routine?
524