The problem is as old as women themselves: straight-haired ladies want curls, curly gals want their hair straightened. Blondes want to be redheads and brunettes want to be blondes.
But one thing that all women can (generally) agree on is that healthy hair looks best! Whatever your hair ailment, you can find a remedy with a homemade hair rinse. Scroll through for 7 easy DIY recipes:
7 Homemade Hair Rinse Recipes for Healthy Hair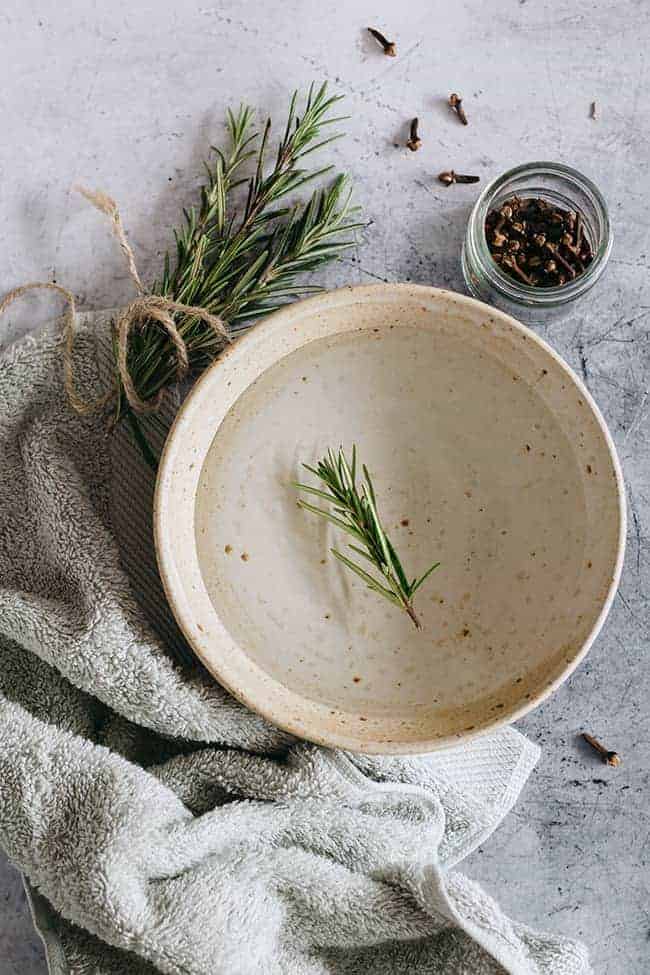 This anti-inflammatory and antimicrobial herbal tonic that's everywhere on social media is a perfect spritz-and-go solution for thinning hair. Although not as potent as essential oils, it is an easy and cost-effective way to add rosemary to your hair routine.
Add ¾ cup of rosemary leaves to 1 cup of boiling water; steep for 1 hour. Strain, cool, and pour the liquid into a spray bottle. After shampooing, spritz the rosemary water onto your towel-dried hair, and massage it into the scalp and strands. Dry your hair and style it as usual.
You can also spray it onto your hair before bed to leave on overnight. Repeat twice a week.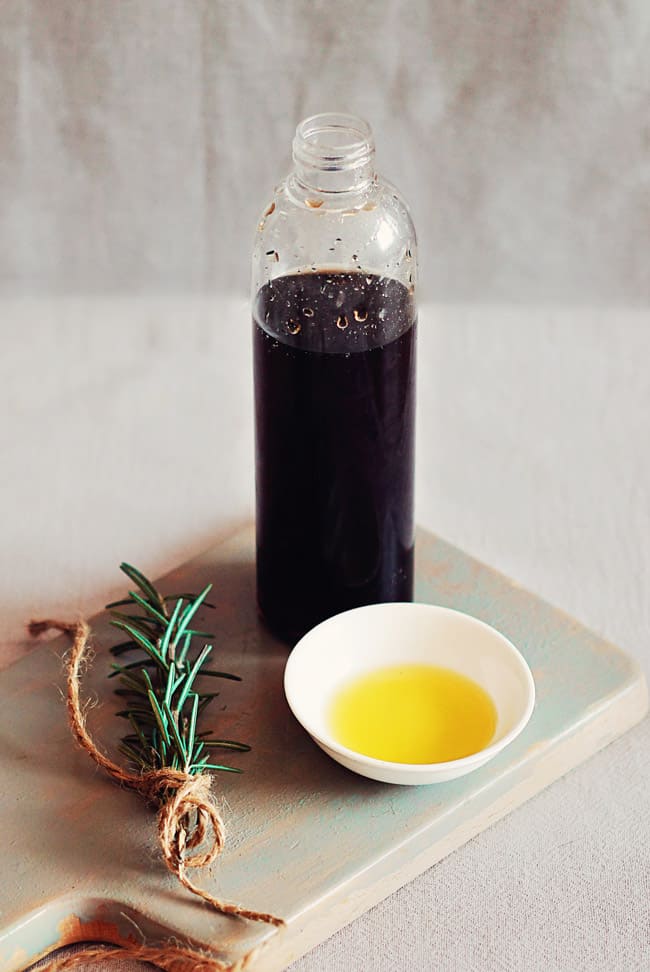 2. Beer rinse to add volume
The yeast in beer plumps up the hair shaft while the hops and malt are said to nourish and stimulate the hair shaft. The result: shinier, more voluminous hair.
Open beer and add rosemary oil. Let beer sit open overnight or longer because you want the beer to be flat. After shampooing, bend forward and pour the beer over your hair.
Let sit on hair for several minutes, massaging it into the roots of your hair. Rinse and style as usual.
3. Sage rinse for product buildup
Boil 2 cups water and remove from heat. Drop in 10 fresh sage leaves or 2 tablespoons dried sage, cover and infuse for 15 minutes. Strain into a mist bottle and pour in 1 tablespoon vinegar. After shampooing, mist through hair and scalp. Relax for 10 minutes and rinse with cool water.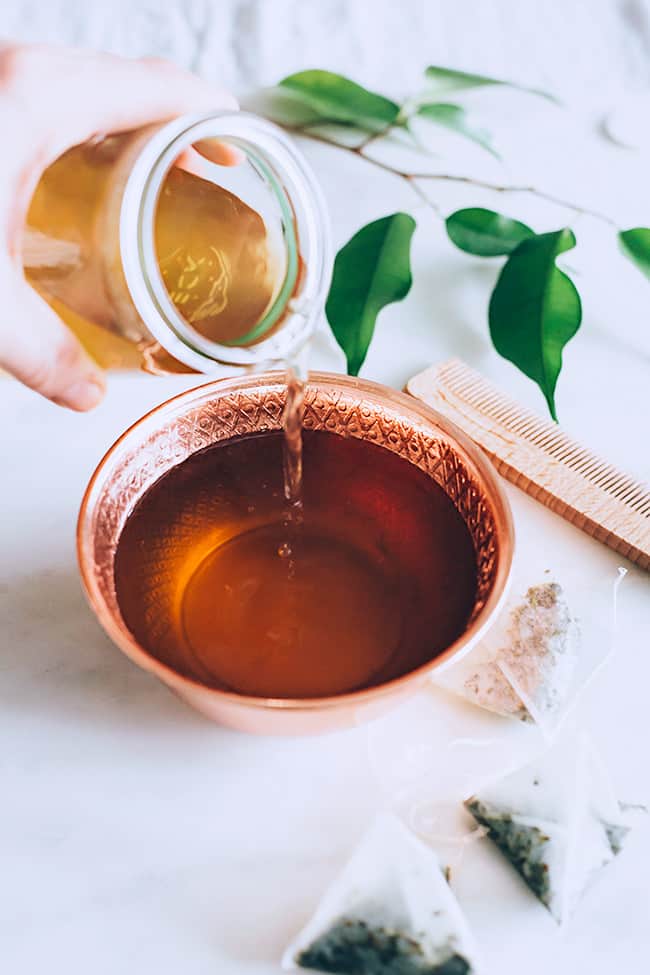 The caffeine, antioxidants, and catechins found in green tea encourage blood flow and circulation to hair follicles, reduce inflammation, and can ease dandruff. Incorporating green tea into a hair rinse or mask weekly will not only stimulate growth, but will even encourage healthier, shinier tresses.
Once you've shampooed and conditioned your hair, use cooled green tea as your final rinse. Massage the tea into the scalp to help to diminish dandruff from scalp to ends, stimulate follicles, and make your hair shine.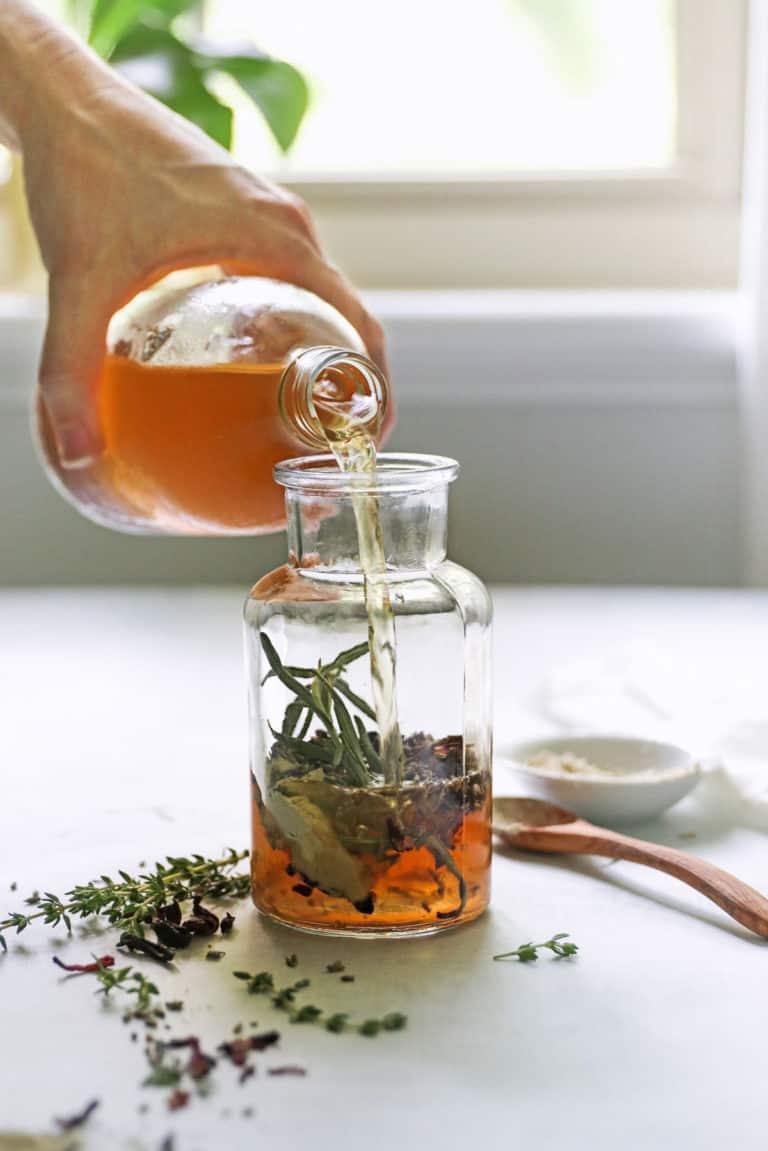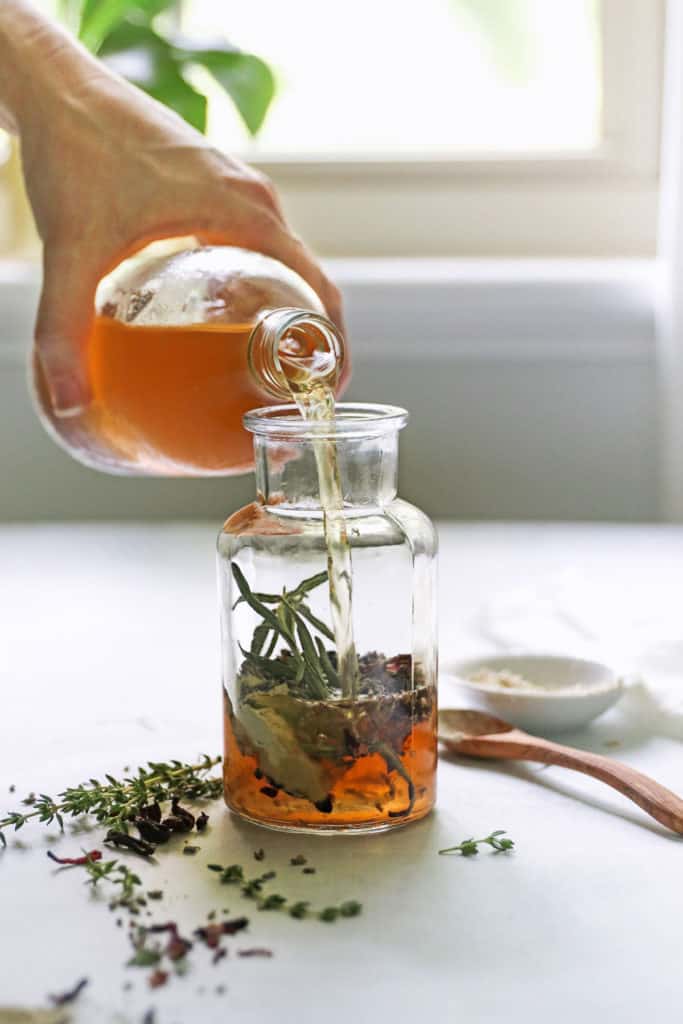 The secret to shiny hair is an herb-infused apple cider vinegar hair rinse. Not only does ACV get rid of the gunky buildup that weighs down hair, but it also makes locks super soft. Plus, by infusing it with hair-boosting herbs, you'll see lots of extra growth, less flakes and fewer bad hair days to boot.
Mix ¼ cup cider vinegar and ½ cup water in a bowl then slowly pour over freshly washed hair while standing in the shower. Focus on small sections of scalp with each pour. Comb through with a wide-tooth comb to evenly distribute, then let sit for 5 minutes. Rinse well.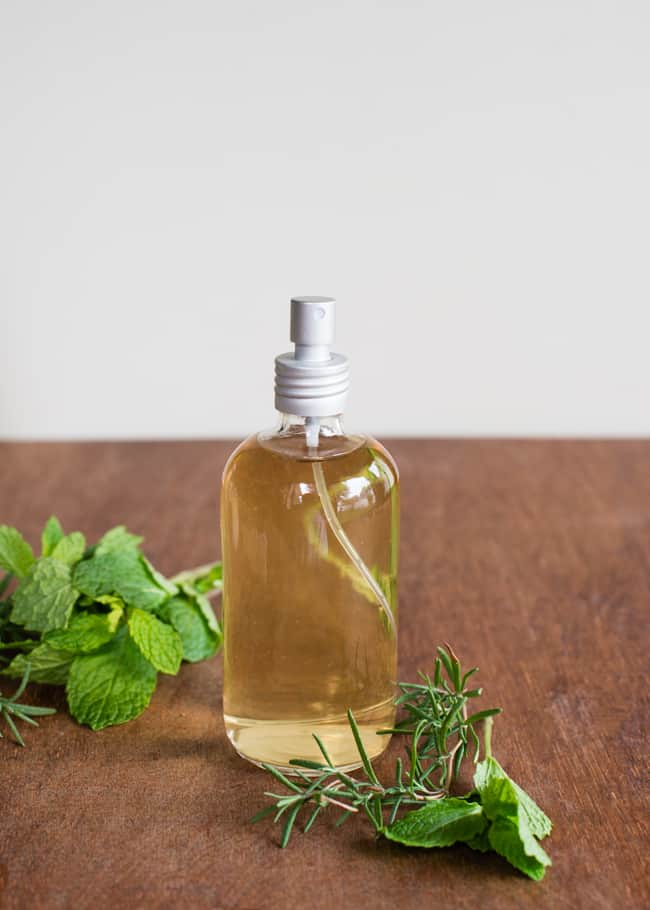 Mint cleanses the scalp and helps shed the build up of dead skin in the hair follicles, while stimulating them and encouraging hair growth.
Steep 3 peppermint tea bags in 2 cups of hot water; refrigerate. Once cool, pour over wet hair (or spray onto the scalp and hair after shampooing) and brush through from scalp to ends. Let sit 15 minutes then rinse with cool water. Use twice a week.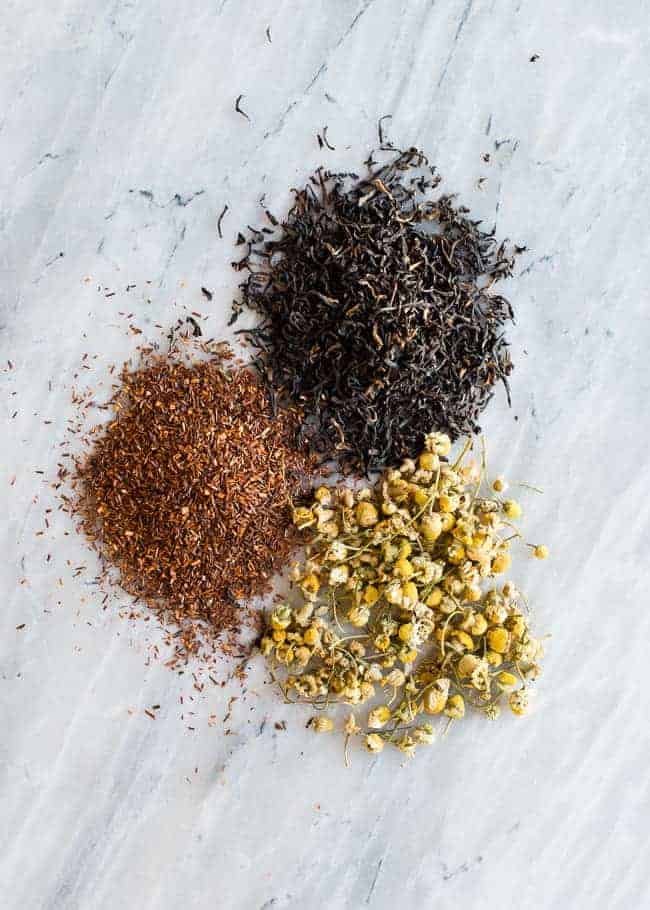 Red hair can be so beautiful, and yet so hard to maintain at the same time if it isn't your natural color. To brighten your red, brew 3-5 rooibos tea bags or a comparable amount of loose leaf tea. Cool completely and pour over your hair.
Leave on for up to 30 minutes, rinse and style as usual. This can be done regularly to maintain auburn or red colored hair.
For brown or black hair
Steep 3 black tea bags in 2 cups of hot water; place in fridge. Once cool, pour onto hair and let sit 10 minutes, then rinse. Repeat weekly.
For blonde hair
Steep 3 bags of chamomile tea in 2 cups of water and let cool completely. Pour onto damp hair then rinse after 10 minutes. Do twice a week.
You might also like this article on how to naturally dye your hair and these homemade banana hair masks for any hair type.
70