If winter is hard on your hair, you're not alone! And this spring we have the perfect refreshing solution for those dry, lackluster locks that sit beneath your winter beanies and hoods.
Green tea, while derived from the same plant as black tea, actually has more antioxidants than black tea due to the minimal processing it goes through, making it an ideal choice for hair stimulation. The caffeine, antioxidants, and catechins found in green tea encourage blood flow and circulation to hair follicles, reduce inflammation, and can ease dandruff. Incorporating green tea into a hair rinse or mask weekly will not only stimulate growth, but will even encourage healthier, shinier tresses.
Matcha Green Tea Hair Mask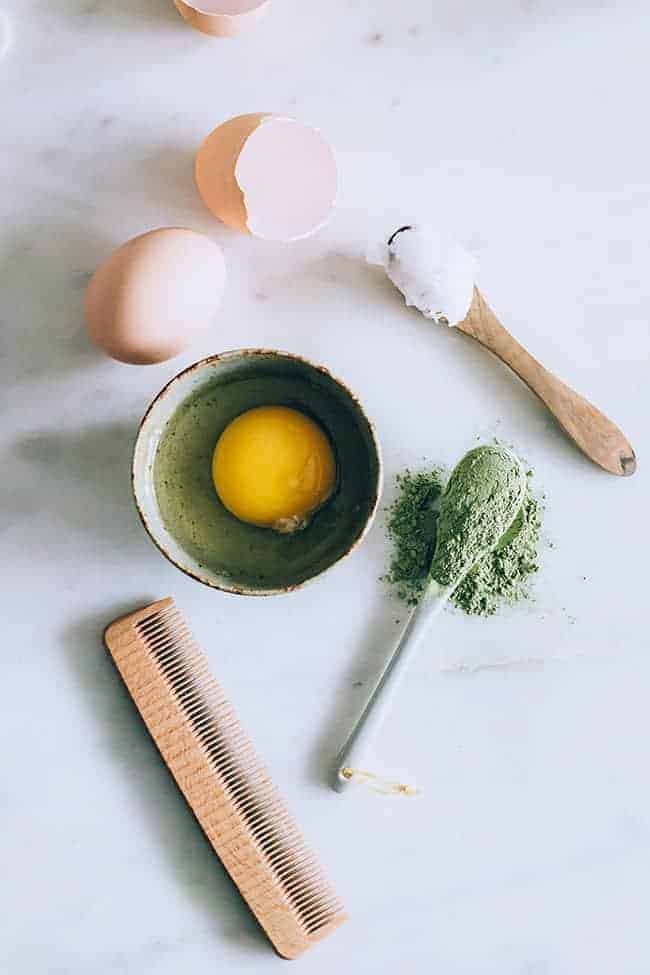 Whisk the egg and combine with the coconut oil and matcha powder. This mask should be applied weekly to clean hair. Using a comb, part hair and apply to roots, slowly working your way over your entire scalp. Leave on for 30 minutes before shampooing.
Green Tea Hair Rinse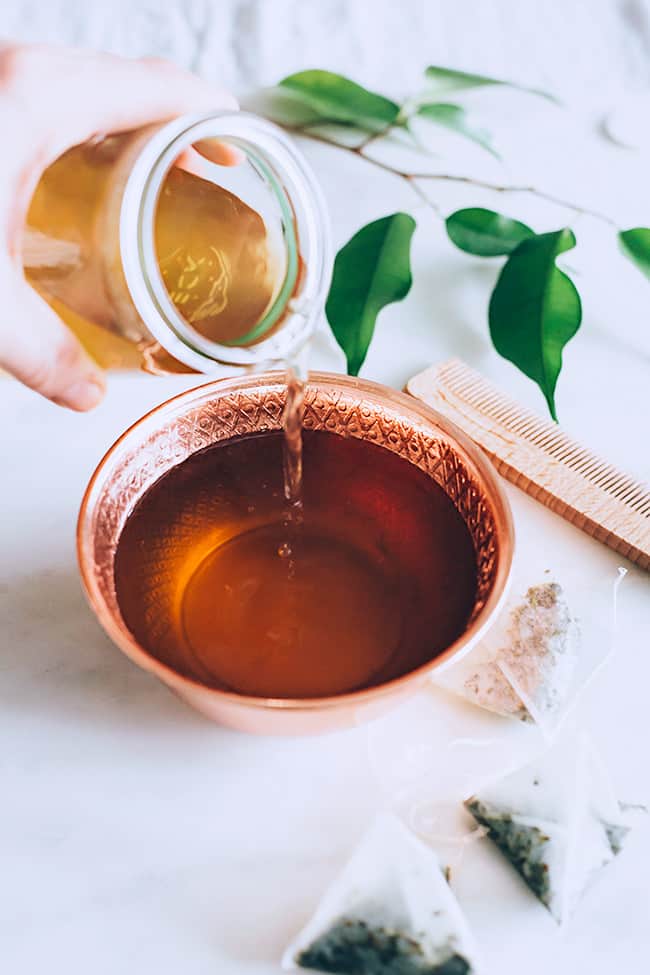 3 green tea bags
Pot of hot water
Non-breakable cup
Steep three green tea bags in pot or mug of hot water. Allow it to cool to room temperature, transfer into large non-breakable cup or bowl (accidents with glass in the shower are never a good thing!). Once you've shampooed and conditioned your hair, use the cooled green tea as your final rinse. This will help from scalp to ends to diminish dandruff, stimulate follicles and make your hair shine.
112