We're not big fans of scented candles around our house. Not only is the paraffin wax bad for your lungs, but the wick often contains lead, which goes into the air when burned and eventually makes its way into your body.
And while they do make non-toxic candles, they're pretty expensive for the amount of burn time you get. So instead, I like to diffuse essential oils when I want my house to smell nice or when I'm looking for a bit of an energy boost.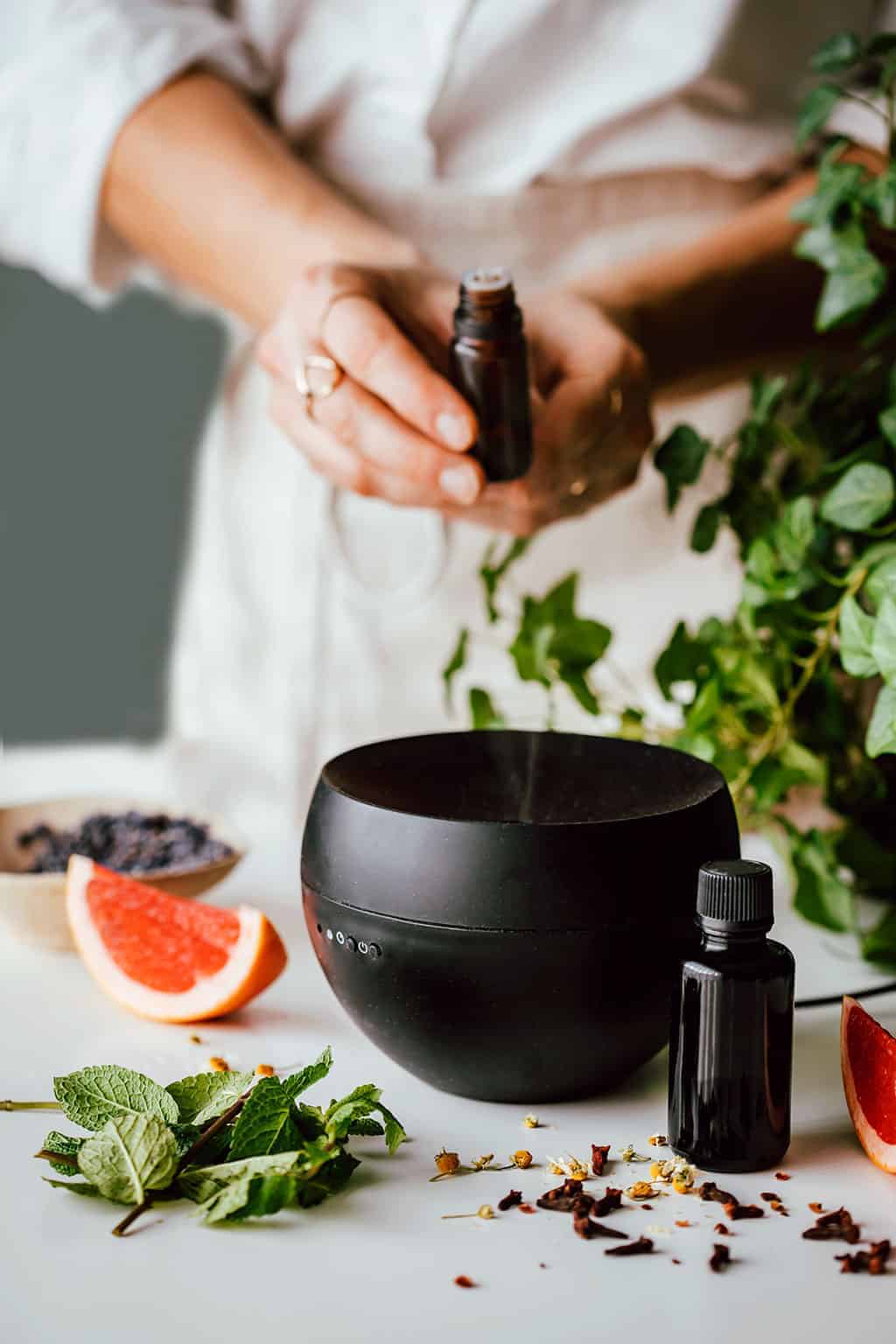 5 Essential Oil Blends to Diffuse Throughout the Day
With all the possible oil combinations to choose from, it seems like we have our diffuser running from sunup to sundown most days. We simply vary the oil blend, depending on our mood, and let the essential oils take care of the rest.
We're sharing some of our favorite diffusions—from helping you to feel more energetic to supporting digestion. We recommend an ultrasonic diffuser, which uses vibrations to disperse a fine, cool mist of essential oils and water. By not using heat, the aroma profile of the essential oils is protected.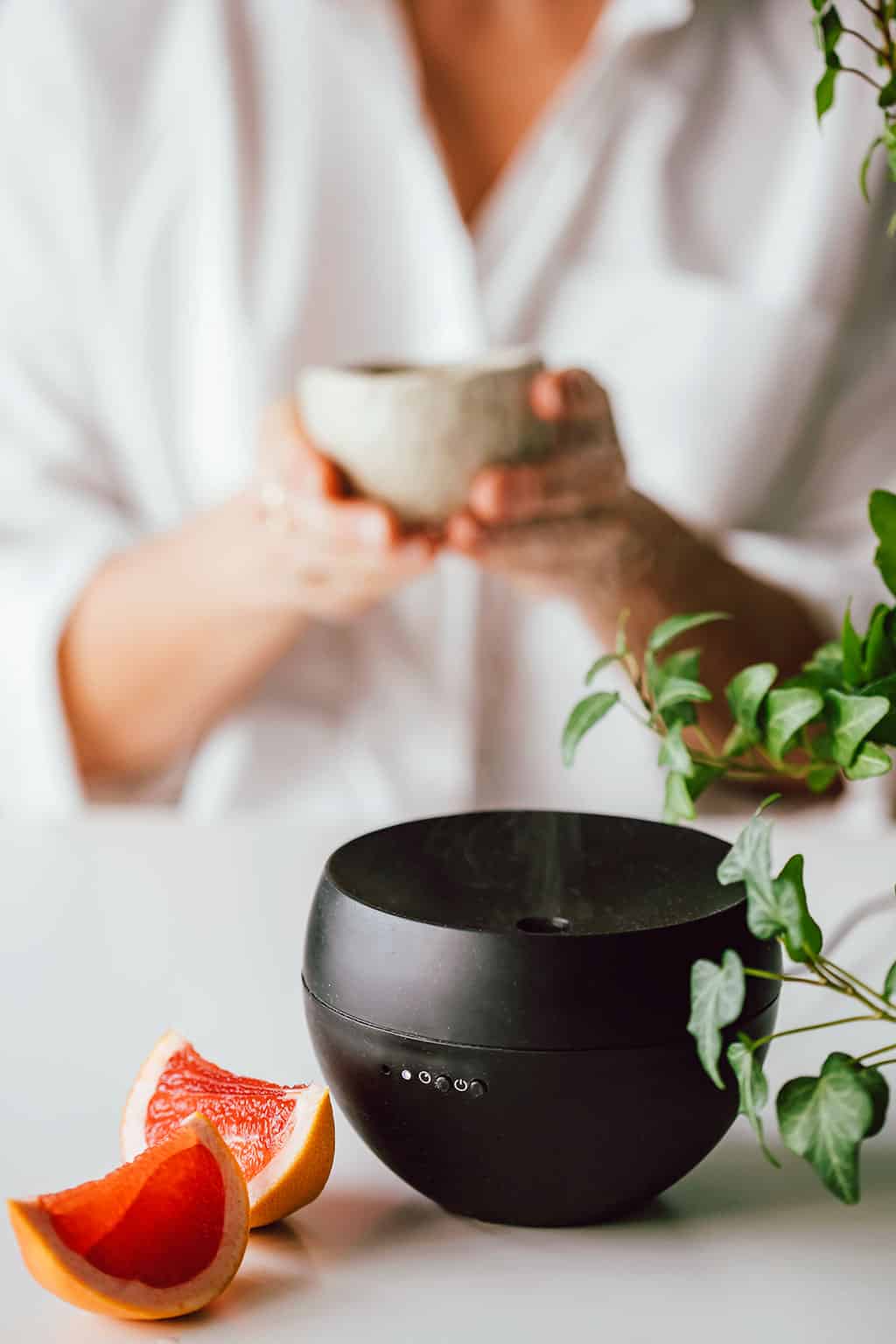 8 a
.
m
.
– Wake-Up Blend
Rather than pouring yourself a second cup of coffee (or even a first if you're feeling adventurous!), why not diffuse some essential oils to help get your day started on a positive note? What better way is there to help you feel more alert and help you tackle the day?
Scents like citrus and mint are great for increasing feelings of energy first thing in the morning. Citrus oils have wonderfully refreshing aromas that always help me feel more peppy and boost my mood [source], and the cool, crisp aroma of peppermint is always so invigorating [source]!
- 5 drops lemon essential oil
- 3 drops peppermint essential oil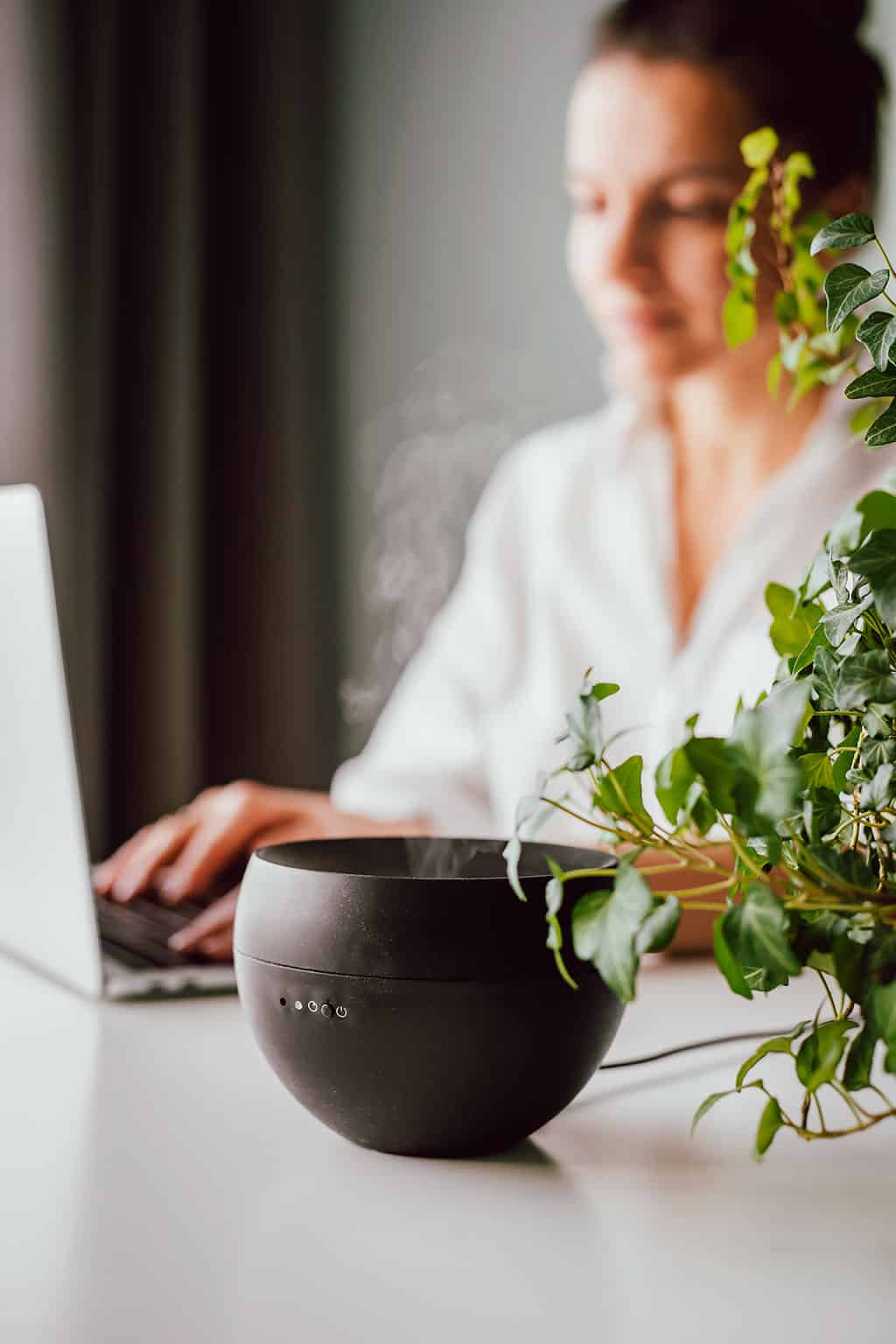 10 a
.
m
.
– Focus Blend
Around mid-morning, most of us are just starting to dive into work or home-related projects. This is a good time to diffuse oils that help with feelings of concentration and focus, so we can get our best work done.
Whether you work from home or have your own office, try using a portable diffuser that plugs into your computer's USB port. That way, you can diffuse essential oils wherever your work takes you.
- 3 drops grapefruit essential oil
- 4 drops sweet basil essential oil
- 3 drops Atlas cedarwood essential oil

12 p
.
m
.
– Smooth Lunchtime Blend
As most of us know all too well, eating lunch slowly and without distraction is often easier said than done. If you're prone to eating lunch a little too quickly, the aroma of this diffusion blend can help your stomach feel more settled and help you feel more focused on your meal.
Mint is one of my favorite oils to have on hand for digestive issues. There's just something about the minty aroma that helps my stomach feel more settled.
I also find the spicy, exotic fragrance of clove to be incredibly comforting. And let's not forget chamomile! Roman chamomile is hands down one of my favorite oils. The sweet, apple-y aroma really helps me to feel more calm and relaxed.
- 2 drops peppermint essential oil
- 3 drops clove bud essential oil
- 3 drops Roman chamomile essential oil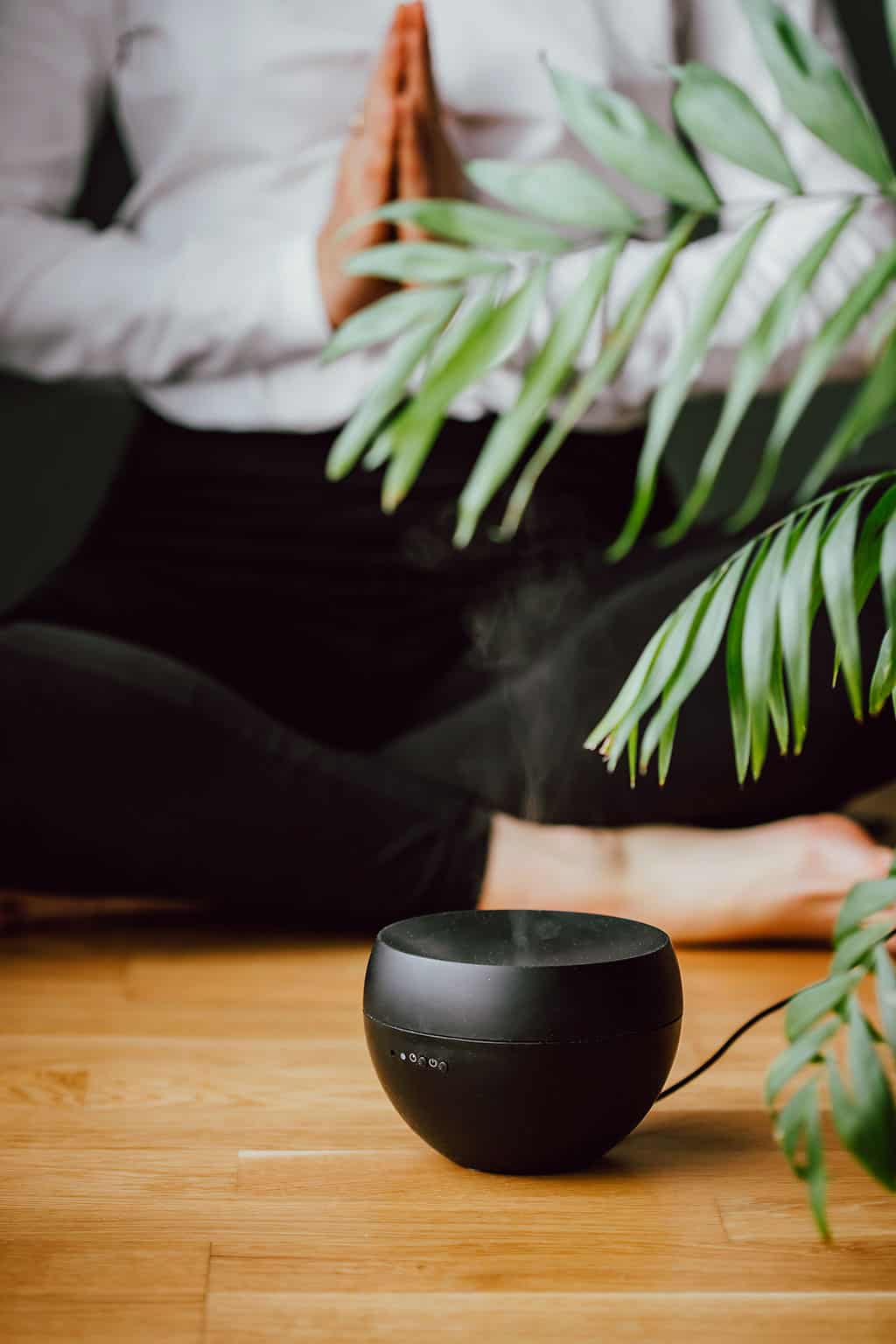 2 p
.
m
.
– Energy Blend
Mid-afternoon is the time that I struggle the most. It seems that I'm having a major dip in energy almost daily, and it takes all I have to make it through the long afternoon. I can't be the only one—right?
Rather than turn to sugar to help get you through that post-lunch energy slump, try using some energizing essential oils instead. Scents like orange or eucalyptus will help you feel re-invigorated during the afternoon stretch and carry you well into evening.
- 5 drops sweet orange essential oil
- 2 drops eucalyptus essential oil
- 2 drops cassia (cinnamon) bark essential oil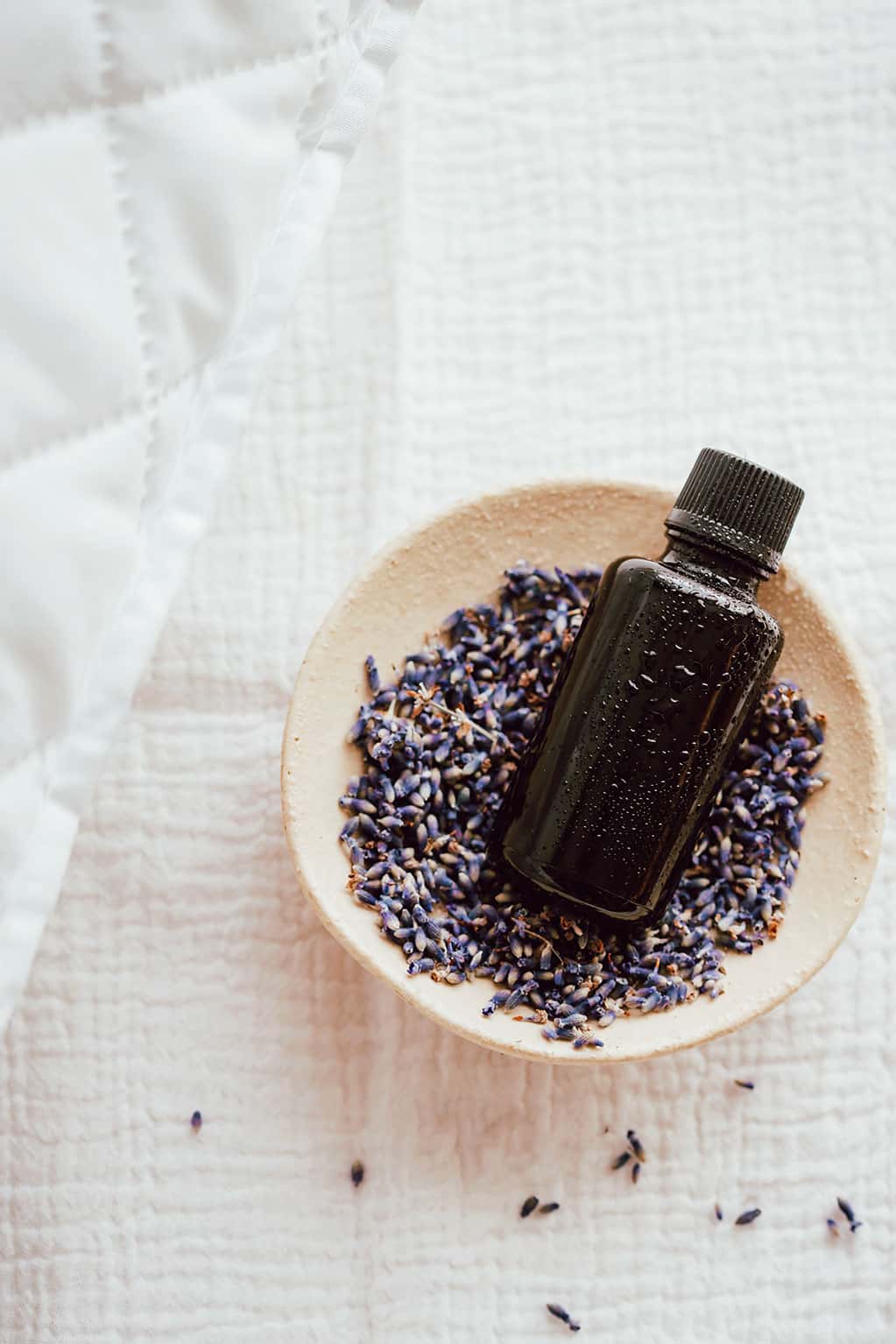 8 p
.
m
.
– Bedtime Blend
I'm a big fan of bedtime routines. With so many of us struggling to get to sleep or stay asleep, I think it's incredibly important to do all we can to support the quality of that sleep.
As part of your bedtime routine, incorporating oils can help you unwind and feel more relaxed after a long day. Rather than wait until you're ready for bed, it's best to start diffusing sleep oils a couple of hours beforehand–—that way, you'll feel nice and relaxed long before your head hits the pillow.
Try a mixture of oils like lavender and clary sage to help you unwind from the stress of the day and fall asleep fast. In fact, the combination of lavender, clary sage, and chamomile is one of my very favorite essential oil blends.
Each oil smells absolutely lovely on its own, but when mixed together, they create a phenomenal aroma that helps me feel more relaxed even just thinking about it!
- 4 drops lavender essential oil
- 3 drops clary sage essential oil
- 2 drops Roman chamomile essential oils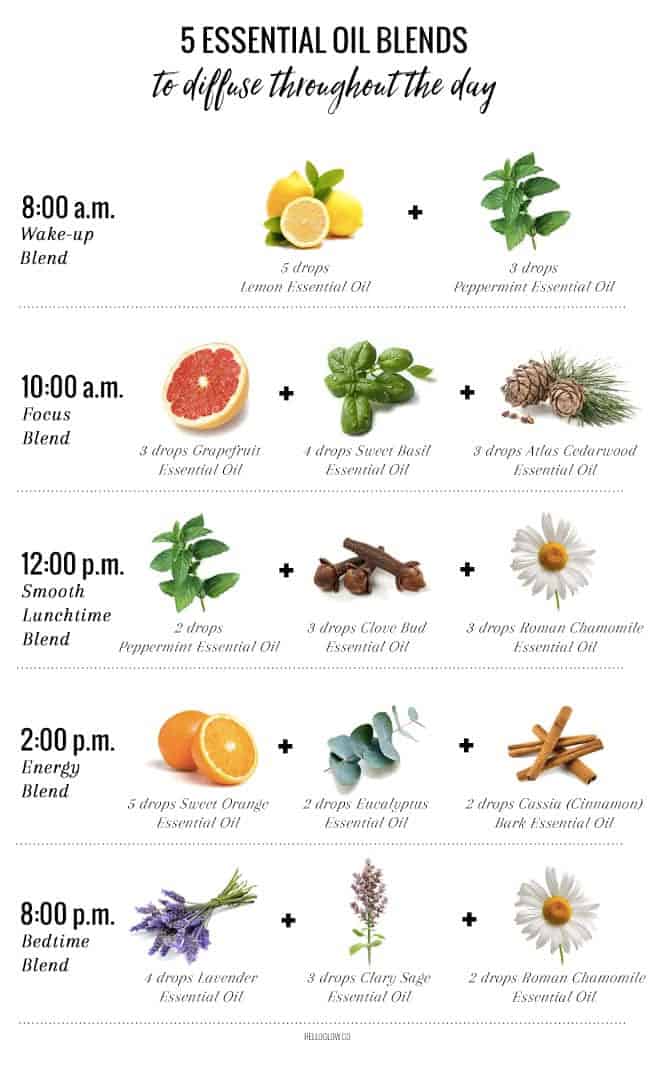 Photos by Ana Maria Stanciu
This article was medically reviewed by Dr. Gina Jansheski, a licensed, board-certified physician who has been practicing for more than 20 years. Learn more about Hello Glow's medical reviewers here. As always, this is not personal medical advice and we recommend that you talk with your doctor.
105