There are plenty of essential oil diffusers available in stores at various price points. But maybe you haven't found something that really works with your home decor style. Or maybe you need something a little more... mobile, for traveling? Perhaps you just like to get crafty and make your own. I know all of these apply to me!
Whatever your reason, we've got the solution: DIY essential oil diffusers! Some of these are even wearable, so you can enjoy a new accessory in addition to aromatherapy. If that's not effective multitasking, I don't know what is. Intrigued? Scroll down to get the tutorials!
19 Essential Oil Diffusers You Can Make Yourself

Make your own essential oil diffuser necklace or keychain using air-dry clay. It's easy to take your aromatherapy wherever you go with these super cute handmade necklaces.

If you're squeezing lemons for your morning lemon water, don't throw away the rinds! Freshen the air instead with these easy DIY citrus rind diffusers.

Don't want to make a whole candle? No problem, just scent salt! You can purify the air in your home and diffuse relaxing essential oils at the same time with these DIY Himalayan salt candle diffusers.

Scented baking soda is a quick and inexpensive way to scent your home. Just add one of your favorite essential oils to baking soda and stir together to break up any clumps. Once combined, leave it on the counter to scent the air or shake the mixture over your carpet, let sit for 15–20 minutes, then vacuum it all up!

Ah, candles—a DIY that will save you tons of money. Check out our natural candle recipes to get started on making essential oil candles with either soy wax or beeswax. You can even make them using the crockpot or the oven!

Add essential oils to a pot of simmering water and—boom—instant diffuser. Try one of these 7 winter recipes to make your house smell all cozy and warm. You can use dried rosemary and citrus for a make-ahead pot simmer that's totally giftable.

Make a 3-ingredient DIY soy wax melt that's paraffin-free and contains only essential oils, so you never have to worry about breathing in anything gunky.

8. Room Spray
Customize an essential oil room spray for spring, summer, fall, or winter. You can combine oils for a room spray any number of ways, so try scenting your home for the holidays or spritz anytime to boost your mood.

Mix beads in your favorite colors with clay beads to create a simple, beautiful bracelet that will keep you in a good mood throughout the day. This also makes a great gift for mom or your bridal crew, and it's lovely for diffusing summery blends.

Isn't it great to customize the way your home smells instead of filling it with those heavy, chemical, store-bought room sprays? An essential oil reed diffuser is just right for that! And you can make it at home so easy, we promise.

11. Fire Starters
Wax fire starters are fun to make (and make adorable gifts). Festive pinecone fire starters do double duty—they look lovely as a centerpiece and smell amazing when used to start a cozy fire.

You can customize this simple diffuser with your favorite scent, dye it a pretty pick-me-up color, and even add in fun decorative items, like shells or flowers.

Terra cotta clay easily absorbs essential oils and releases the power of aromatherapy throughout the day. It's simple to turn them into fridge magnets or a car deodorizer.

Whether you make them for yourself or for your friends and family, essential oil wax sachets are a pretty way to make your house smell fantastic. Tuck them inside dresser drawers or cabinets that need a little freshening up.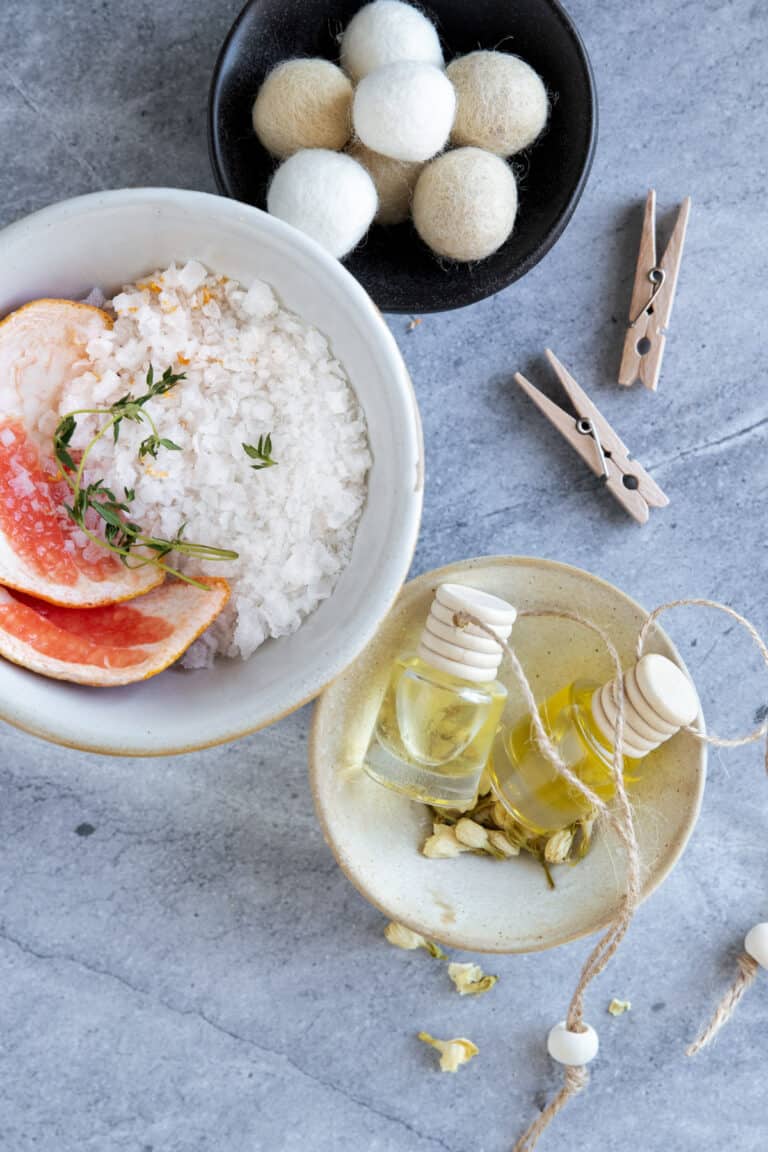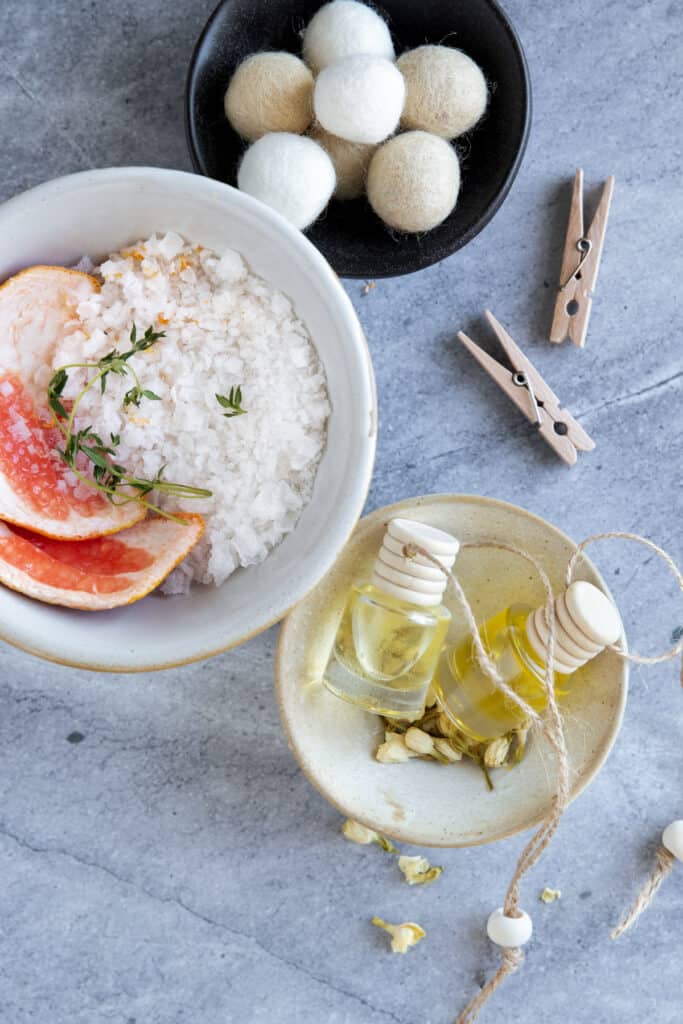 Instead of breathing in doubtful chemicals while you drive, try one of these four naturally scented car air fresheners for aromatherapy on the go.

Too often, the potpourri you buy at the store has scents that smell artificial and can be overpowering, to put it mildly. Making it yourself is fun, and you can really customize it with dried flowers, dried fruit, spices, nuts, or acorns. Put it on display in a pretty bowl to brighten up and deodorize the bathroom or kitchen.

Have flour, salt, water, and essential oils on hand? Then you have everything you need to make these naturally scented stones. Get creative with these by adding flower petals, citrus peels, herbs, or food coloring.

Atlas cedarwood essential oil can help guard your closet against moths and other insects. So ditch the nasty-smelling (and possibly carcinogenic) mothballs, and replace them with naturally repellent DIY sachets. Your sweaters will smell amazing!
If you have to clean, why not make the task more pleasant? A mild all-purpose cleaner with vinegar works in every room in the house. And the addition of antibacterial, antiviral, and antifungal essential oils is especially good on light switches, doorknobs, and counters.
190