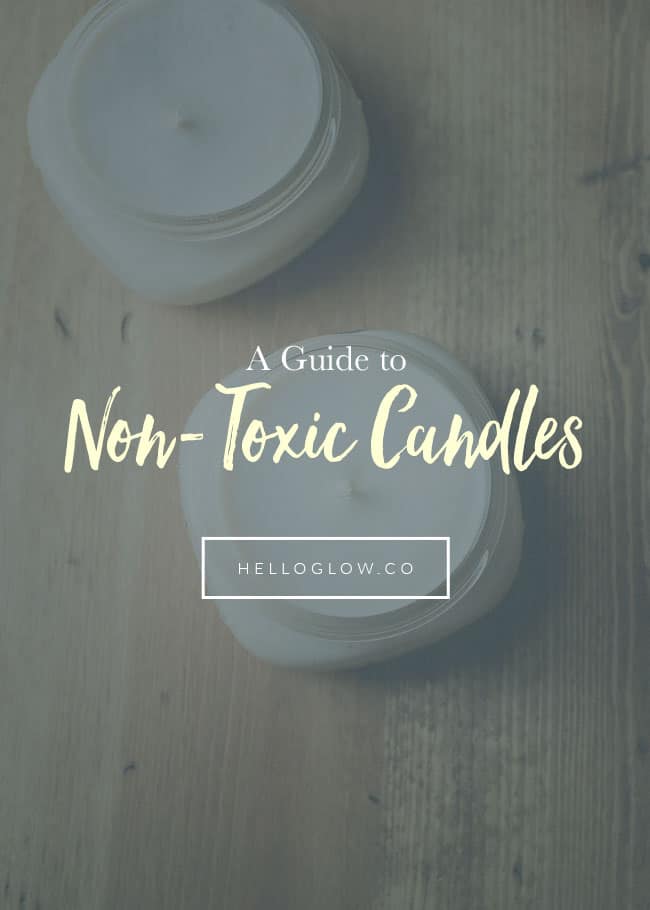 It's winter, and everyone is all about hygge lately, so I bet you've been spending lots of time bundled up in layers and blankets, drinking mugs of chai and burning candles all over your house. And I hate to be that person, but you might not be doing yourself any favors with those candles.
Cheap candles send a lot of junk into the air [source]. And when you've got your windows closed during winter, that junk has no place to go, so it lingers in your home. Burn candles every night, and the air in your house can get pretty unhealthy.
So how do you find non-toxic candles? Well, you could make your own, but when you're shopping for candles, look for the following:
Natural Fragrance
Essential oils are ideal. I've found that if a scent is true to nature, it's more likely to be natural.
If you pick up a candle that's supposed to smell like fresh linen or a sandy beach, it's a pretty safe bet that the fragrance it contains is synthetic. (Why do candle makers think beaches smell like cheap perfume?!)
Studies have looked at specific types of scented candles and found that they release formaldehyde into the air, along with many other toxic volatile compounds—even when not lit [source]! Of course, to be 100% sure, check the label or the manufacturer's website and see if the fragrance they use is free of phthalates and other chemicals.
Cotton or wood wicks
You know how sometimes there's a little wire in the center of a candle wick? That's a lead core, and burning a candle with it emits lead into the air [source].
Burn these candles often and in enclosed spaces, and there's even a potential for lead poisoning. There's no amount of lead that's safe to ingest. While it's now illegal to manufacture candles with lead-cored wicks in the United States, cheap candles from overseas may still have them. So if you have candles that have a lead-core in your house, throw them out—especially if you have children.
Non-paraffin wax
Paraffin is a byproduct of the petroleum industry, and it's the most commonly used wax in candles. We put paraffin candles on our birthday cakes and dinner tables, but it's probably time to ditch them because paraffin wax releases toxins like toluene and benzene into the air while it burns. Instead, opt for candles made with natural waxes like soy, coconut, or beeswax.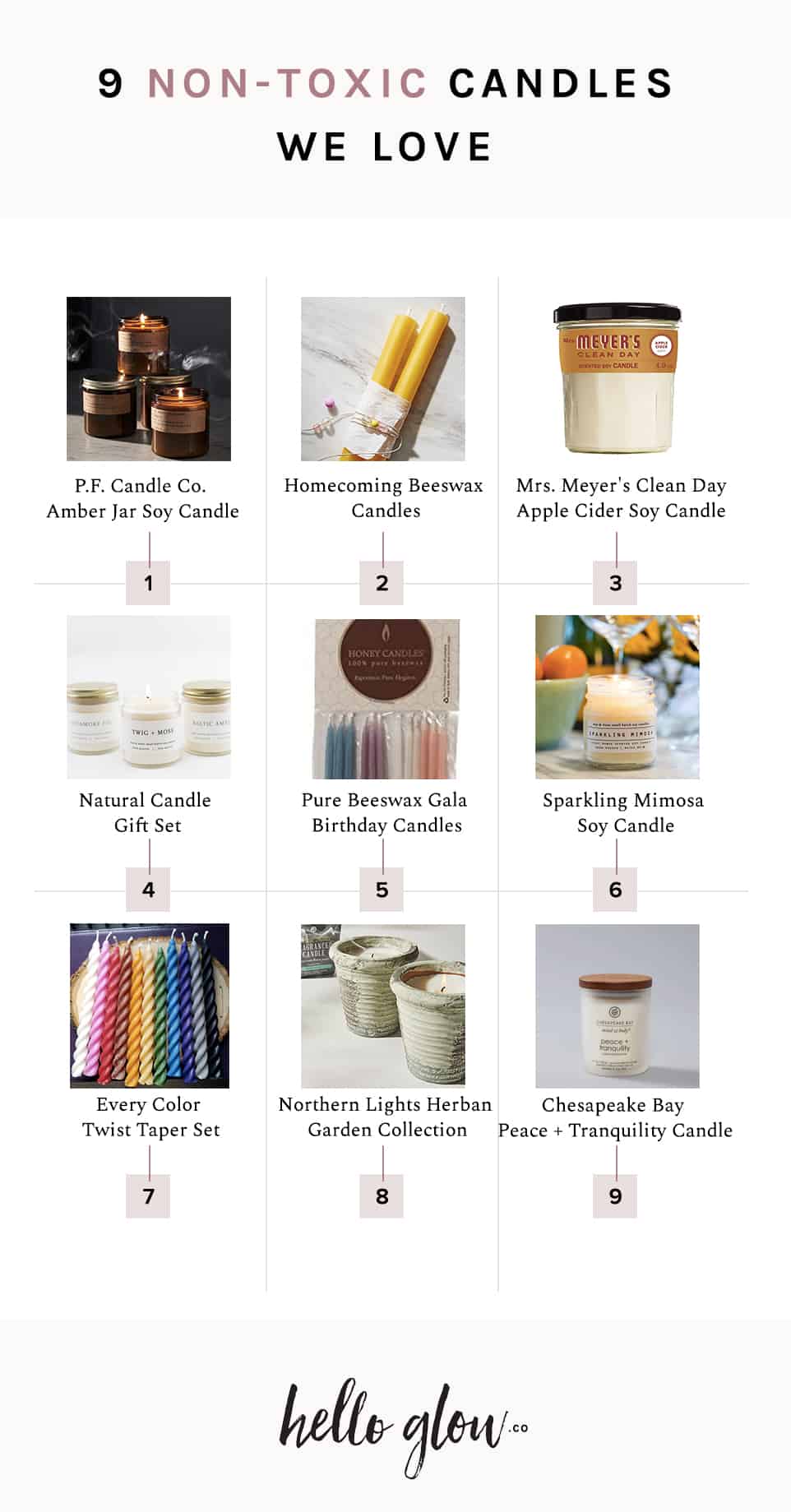 9 Non-Toxic Candles We Love
179