Shea butter is one of the first ingredients you buy as a beauty DIYer. It has so many uses and so many benefits! Being so moisturizing, it can be used in lotions, body butters, soaps, and lip balms. With a little natural SPF, it can be used in homemade sunscreen. Being anti-inflammatory, it makes an essential ingredient in bug bite balms and even acne-fighting products. And did we mention it leaves your skin super soft?
Here are some recipes that will probably convince you to invest in some shea butter:
1 / 9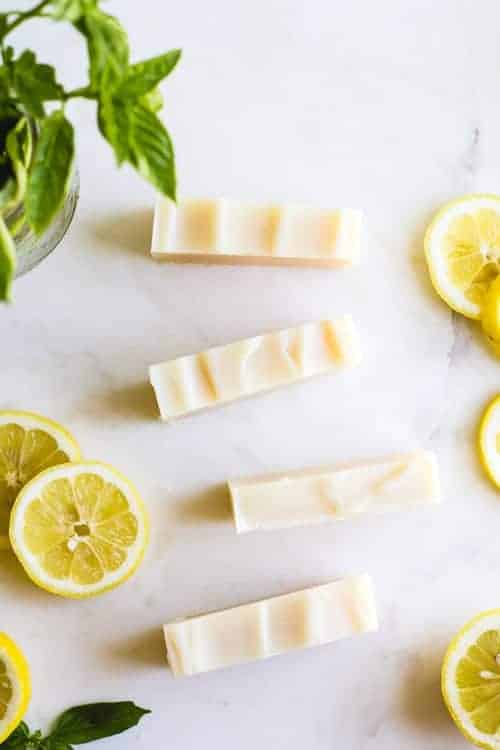 There's no reason not to use shea butter in your soap! This will make it extra moisturizing and soft on the skin.
Lemon-Basil Shea Butter Soap from The Homemade Haus
150