Shea butter is one of the first ingredients you buy as a beauty DIYer. It has so many uses and so many benefits! Being so moisturizing, it can be used in lotions, body butters, soaps, and lip balms. With a little natural SPF, it can be used in homemade sunscreen. Being anti-inflammatory, it makes an essential ingredient in bug bite balms and even acne-fighting products. And did we mention it leaves your skin super soft?
Here are some recipes that will probably convince you to invest in some shea butter:
1 / 9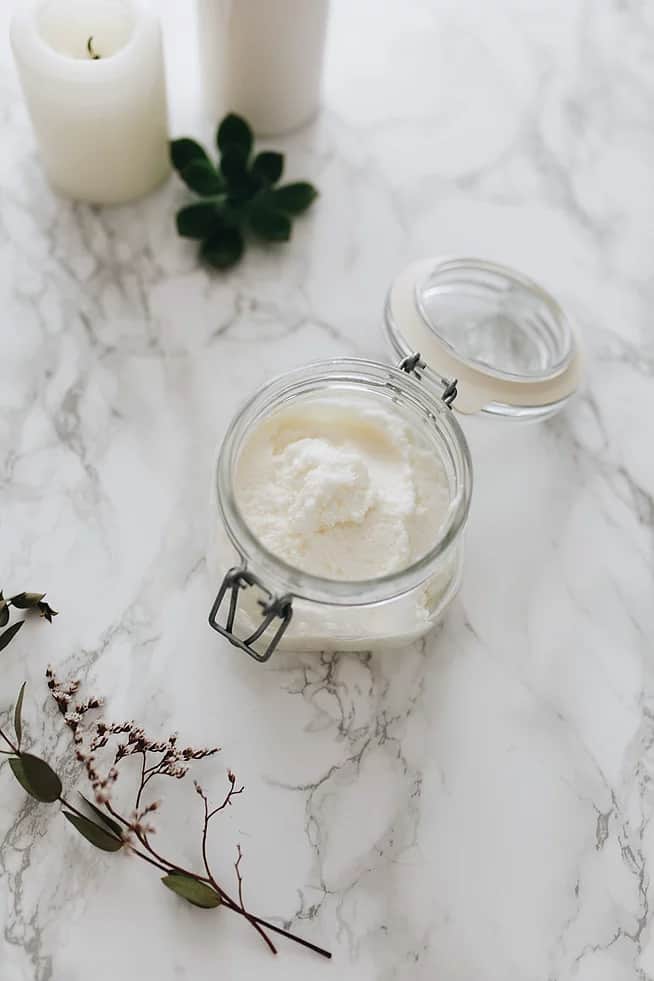 Dry, sensitive and atopic skin will benefit from this rich and creamy shea and coconut oil body butter. Enriched with wheat germ and lavender oil, it soothes the skin and packs plenty of vitamins.
Homemade Shea & Coconut Oil Body Butter from Susana Machado