Bundled beneath beanies and stuffed behind earmuffs, our winter hair sometimes is forgotten until warmer months appear. Dry, cold weather can take a toll on our tresses–dry heat indoors from radiators and electric space heaters combined with the opposite cold temperatures outside can sap moisture from hair. Back and forth from indoors to out and back again, just to do it all over again day after day? What we are left with is dried out and frizzy hair. But don't worry! We have just the hydrating hair mask to bring a little luster back into your strands this winter. You will be excited to throw those beanies to the back of the closet by the time this mask and spray are finished with you!
Hydrating Coconut Milk Hair Mask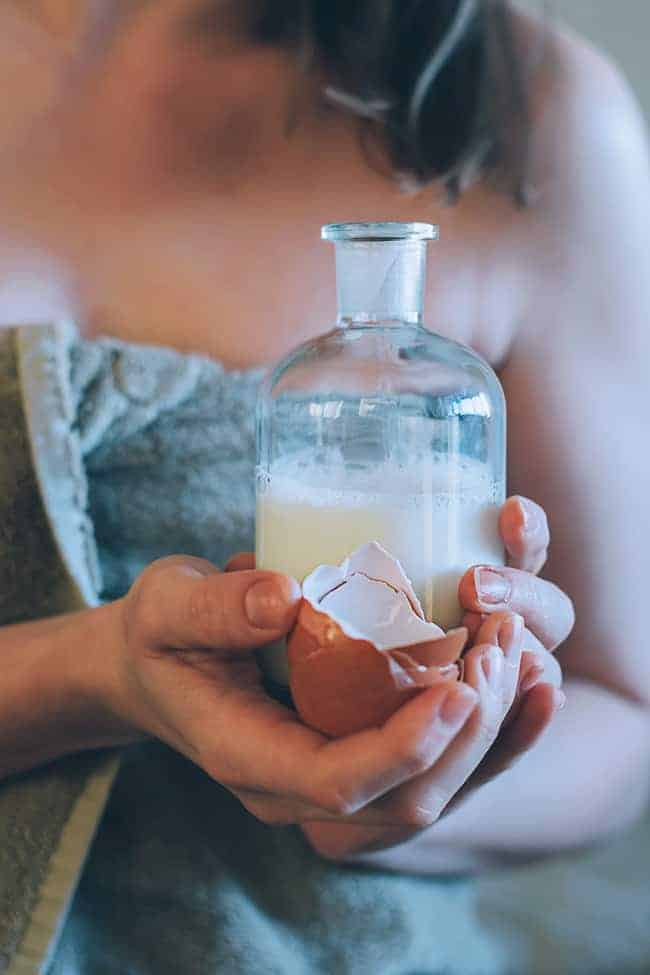 Coconut milk not only detangles unruly hair, but it boosts moisture from scalp to end. It hydrates the hair follicle without weighing it down. Combined with the protein-packed egg, this mask will retain shine while conditioning hair.
1 egg
1 cup coconut milk
1 tablespoon extra-virgin olive oil
Whisk one egg in a bowl and combine with coconut milk and extra-virgin olive oil; mix well. Pour over scalp and massage, then pour excess mixture onto hair strands, concentrate on the ends. Leave on for 15-20 minutes before rinsing hair thoroughly. For more concentrated treatment you can use a shower cap to allow the heat to open up the scalp follicles and penetrate deeper. This mask can be done 1-2 times a month.
DIY Anti-Frizz Spray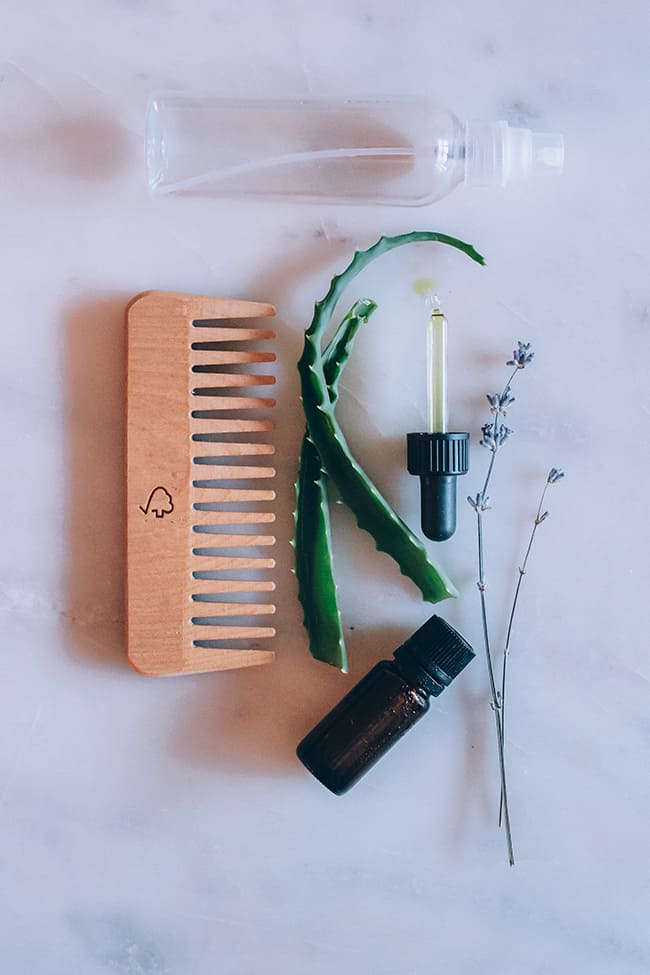 Split, brittle ends can also be a wintertime woe, but we can fight back with more than just extra visits to our hairdresser. This hydrating spray can be used daily during the cold winter months to help fight breaks along the hair shaft. Even spritzing before bed and smoothing hair down from top to end can do wonders for dry split ends.
Whisk the jojoba oil, glycerin and aloe gel in a bowl until they are well-blended. Add the lavender essential oil. If you have extremely dry hair, you can substitute geranium for lavender. Pour the mixture into a spray bottle (be sure it's a good-quality pump) and then add the distilled water until you are pleased with the consistency. You will want to refrigerate the mixture and shake before each use. The spray will smooth down unruly frizz and hydrate the hair shaft.
Do you have any wintertime hair tips or tricks you swear by? One that I have adopted not only in the winter months, but year round, it not only helps tame the frizz but keeps hair from breaking… a silk pillowcase. Bonus: It not only is great for smoothing hair but it also is wonderful for your skin as well. Silk pillowcases are known to improve hydration of both the hair and the skin, and reduce the appearance of fine lines and wrinkles.
Photos by Ana-Maria Stanciu
14