I don't know about you, but as soon as the air gets colder, my hair goes entirely flat. And it's not just the hat wearing--compared to summer, it feels like someone else's hair entirely!
Finding ways to add some volume has become my quest. These are some of the easy tips and tricks I've found, plus a few natural recipes you can try if you also need to add more body to your hair:
1. Moderate washing
I know, I know, you like that clean hair feeling and you end up washing your hair every day. Unfortunately, that could do more harm than good. Overwashing removes the natural oils in your hair, leaving it lifeless and flat.
After a couple of weeks of training your hair, it will be less greasy and you'll be able to go longer between washings.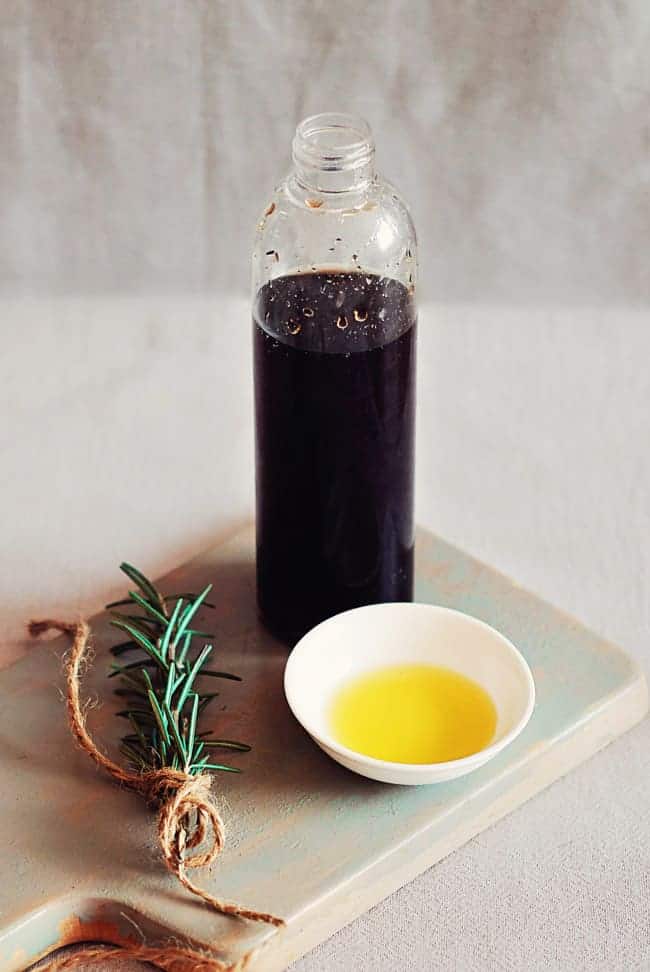 2. Rinse with beer
You may have heard that beer is good for hair, but never got around to trying it as a hair rinse. Now's the time!
Yeast plumps up the hair shaft while hops and malt nourish and stimulate it. The rosemary adds protection against dandruff and dryness.
3. Dry upside down
You might already be doing this instinctively; if so good for you! Blow drying your hair while looking in the mirror might give you a better view, but it will also dry your hair flat. Keep your hair upside down to reap the benefits of gravity.
If you have more time, follow the detailed drying instructions at the end of the post for lots of volume (that still looks natural!).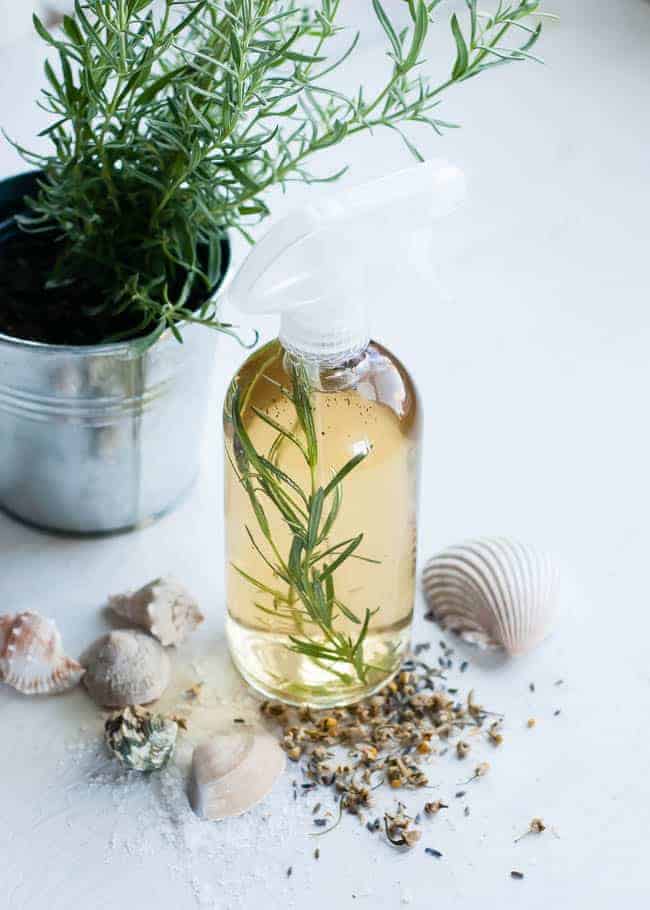 4. Get beach hair
You know that wonderful texture your hair gets on vacation? You have sea salt to thank for that! Keep the same sensation and hair volume all year round with an easy to make Sea Spray, enriched with aloe vera and chamomile.
5. Use Epsom salt
The magnesium and sulfate in Epsom salt are both minerals that help add more body to your hair. Get the recipe for a 2-ingredient volumizer on Free People Blog.
You can also use sea salt in your shampoo or use a volumizing shampoo bar that has salt already added. And salt makes a wonderful scalp scrub to get rid of product buildup and residue that's weighing hair down.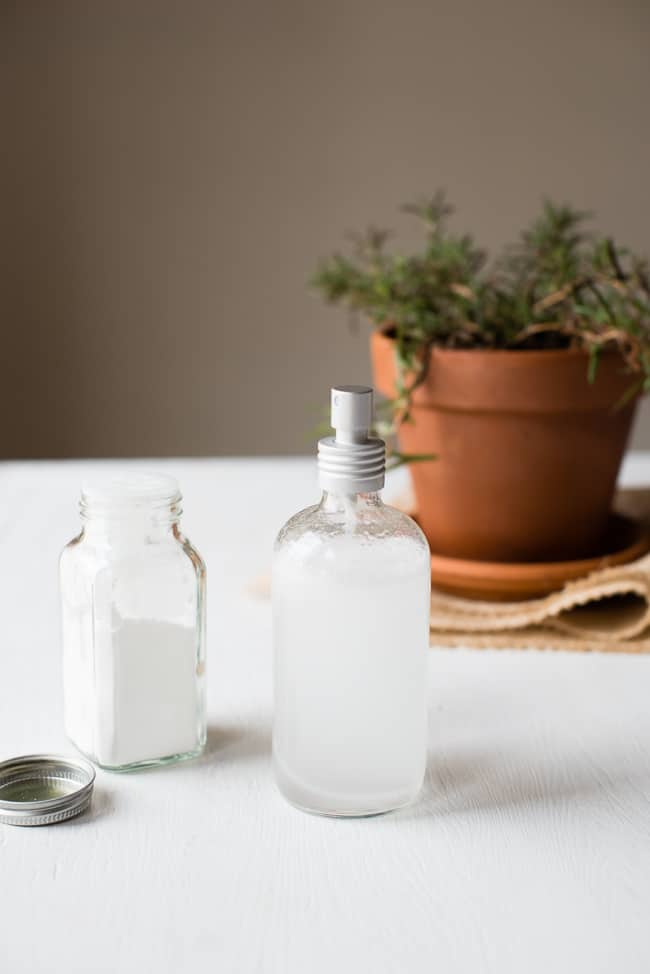 6. Use cornstarch
Cornstarch is your friend when it comes to absorbing oil from the roots and leaving your hair clean and voluminous. Try it in the form of a Dry Shampoo Spray or simply as a Volumizing Powder as often as necessary.
7. Change your routine
If your hair is usually parted on the right, switch to the left. Do this every couple of days to prevent your hair from getting into a comfortable routine that might be costing you volume.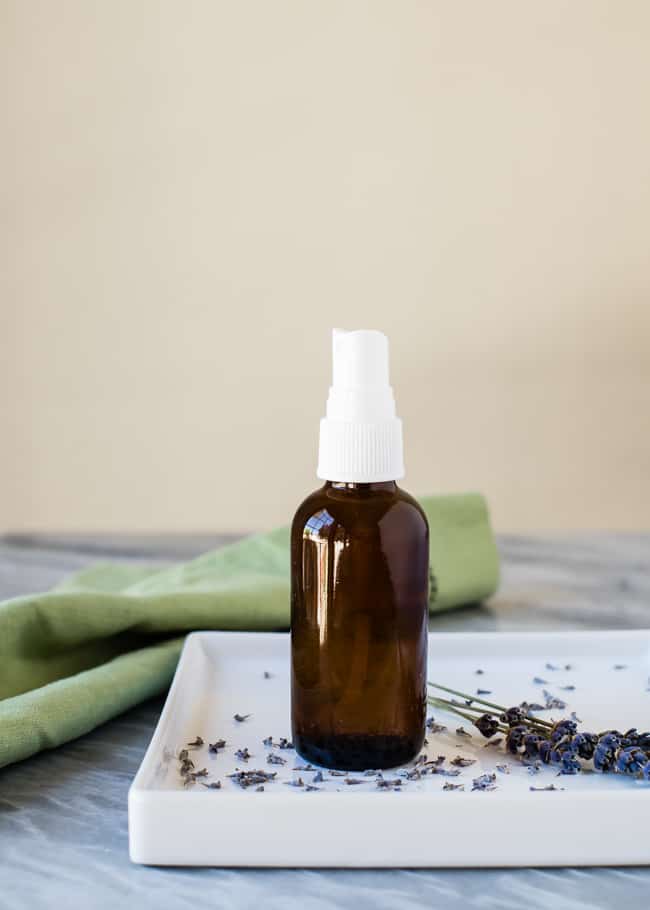 8. Condition
Don't be afraid to condition your hair! Using the proper formula for your hair will actually result in more volume--in addition to shiny locks. Use it on the hair rather than the scalp and keep it light. Try this anti-frizz spray made with aloe and coconut oil and you'll be hooked.
9. Massage
You know that amazing feeling when the hair stylist massages your scalp while washing your hair? Your hair loves that, too! Do it before or during washing your hair, with circular motions all over the scalp.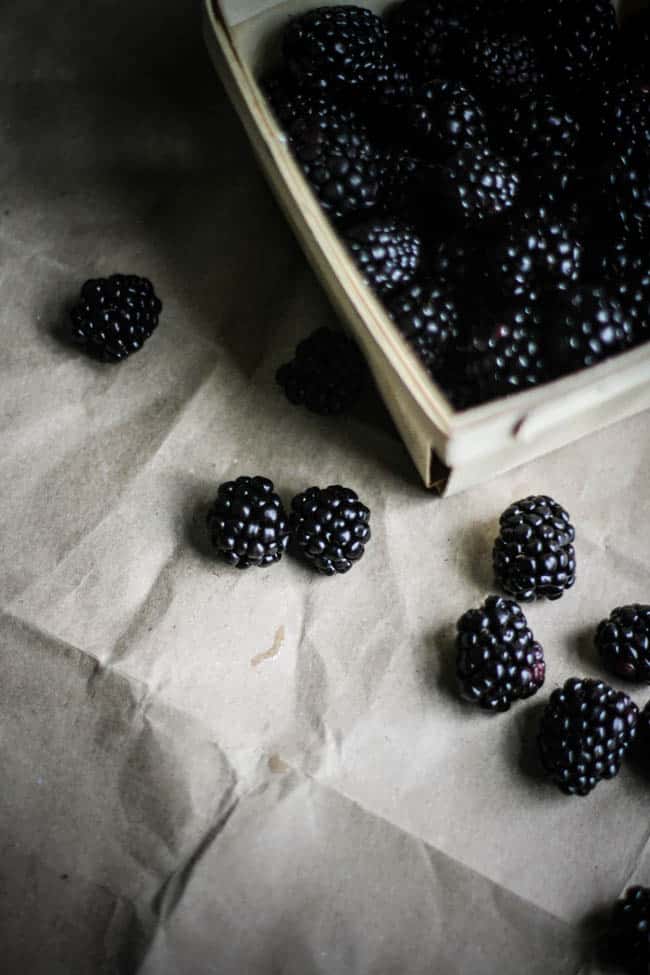 10. Apply masks
Don't shy away from a good homemade hair mask! Combining different berries results in an excellent antioxidant mask which will leave your hair shiny and voluminous at the same time.
Or try a protein mask made with egg and avocado, which will also smooth out frizz, making your hair easier to style. Bananas are also a great ingredient, as they maintain hair's natural elasticity and help it regain volume.
11. Cut it
For the best volume, go for shorter hair. The explanation is as simple as gravity: longer locks will make your hair weigh down while shorter ones will be bouncy and voluminous.
Even better, get an asymmetrical cut, which will give the optical effect of more, better hair. Here are 10 haircuts that work best on thinner hair.
Bonus: How to create volume with a round brush
If you were blessed with pin straight, flat hair, you probably spend a lot of time in front of the mirror with a round brush and blow dryer every morning. To add even more oomph to your tresses, try this hair style. You'll save time and get even more volume!
First, let your hair air dry a bit or dry it with your usual blowdryer, then perfect and smooth with a round brush. Even easier? Combine those two essential tools into one with something like the Revlon One-Step Hair Dryer & Volumizing Styler. But your regular blow dryer and a brush will also work!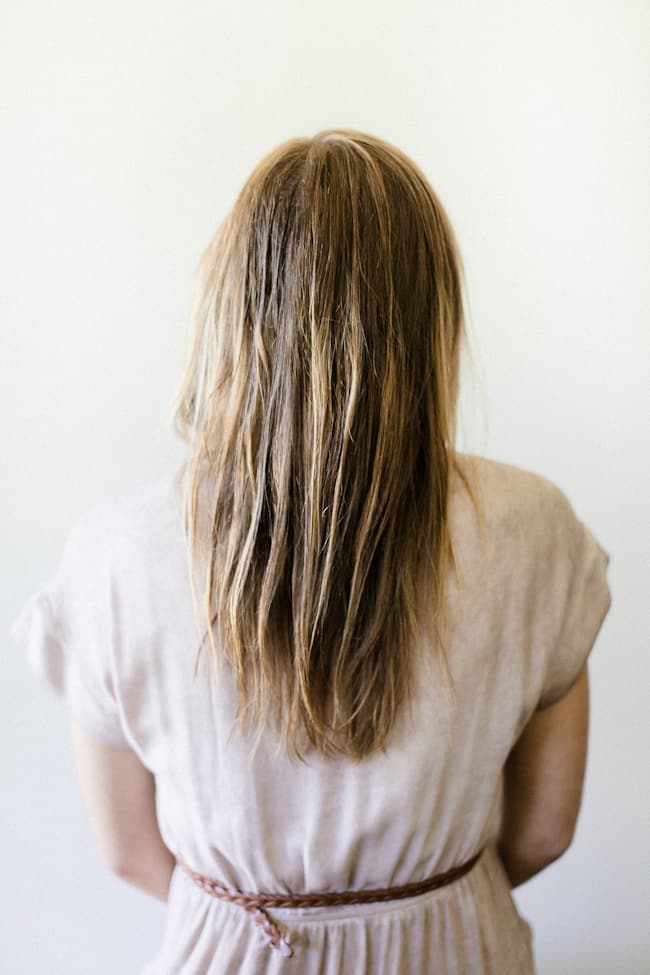 Step 1 | Thicken + dry
Spray wet hair with a thickening spray and comb it through.
Continue to comb and blow dry with your usual blowdryer until your hair is 80% dry.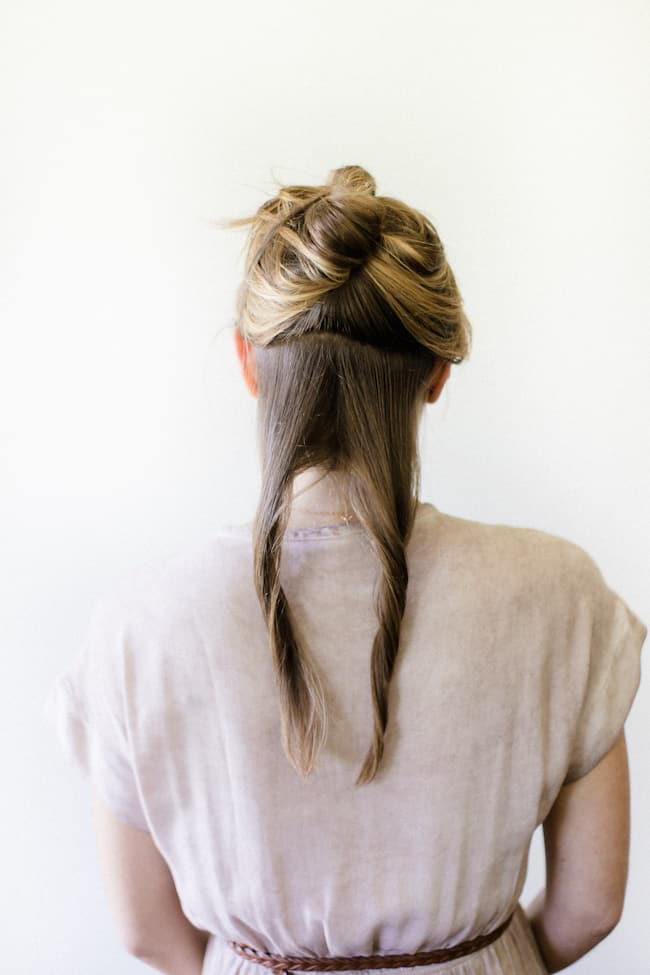 Step 2 | Section hair

Section half of your hair up into a bun. Now divide the remaining hair into two separate sections.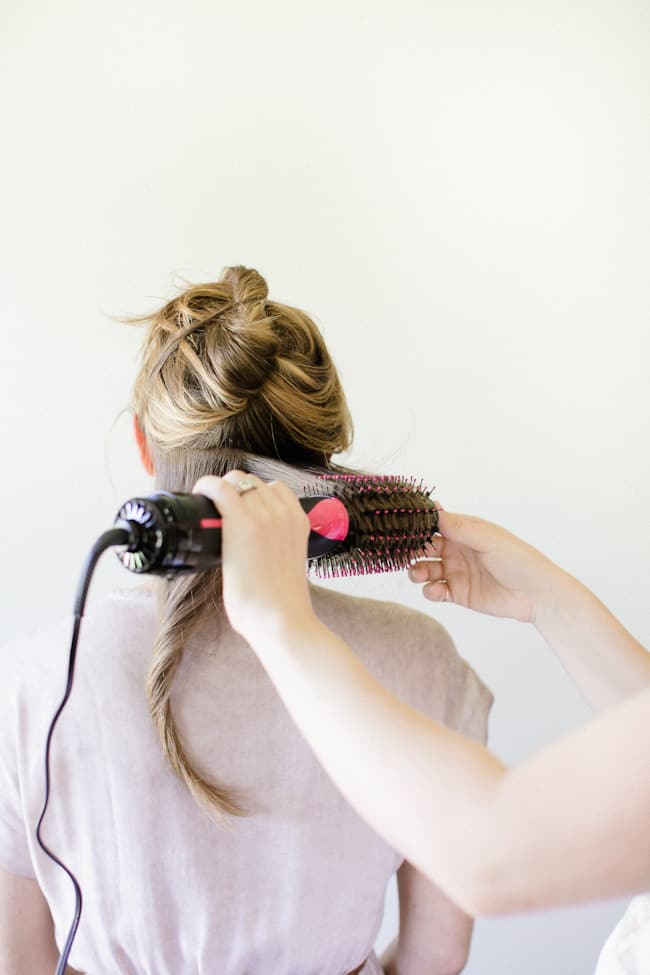 Step 3 | Dry each section with round brush

Start rolling and drying the first section, starting at the root and working your way down to the ends. Slowly roll up the section onto the tool to create a bit of a curl.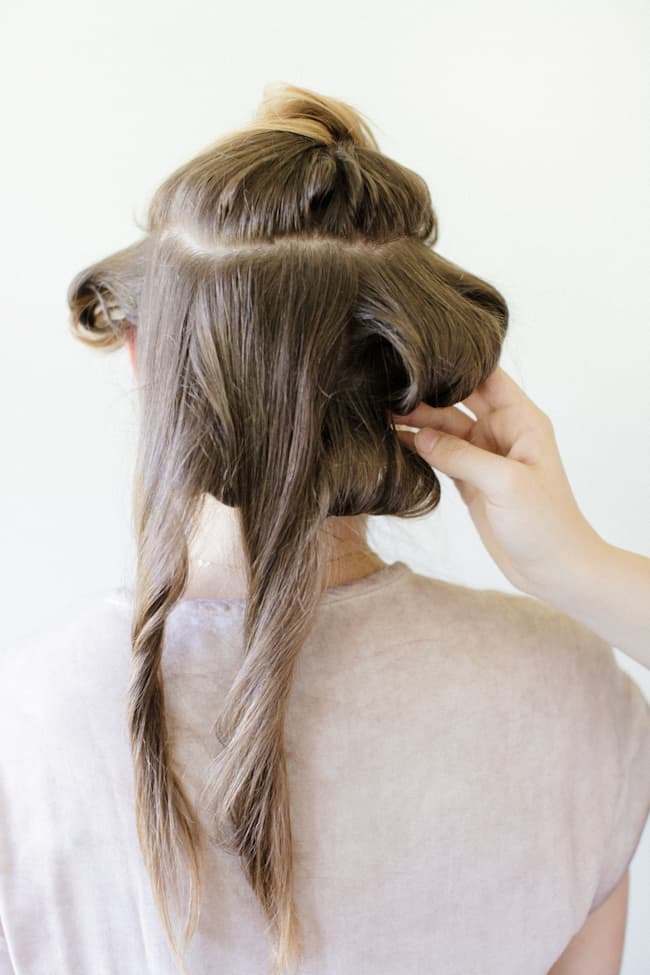 Step 4 | Roll + pin sections

Once the first section is dry, roll it up and pin it to let cool—this helps keep volume and shape.
Continue with the second lower section and then move up to bun. Create another section with your thumbs starting from temple to temple, then divide into another 4-5 smaller sections.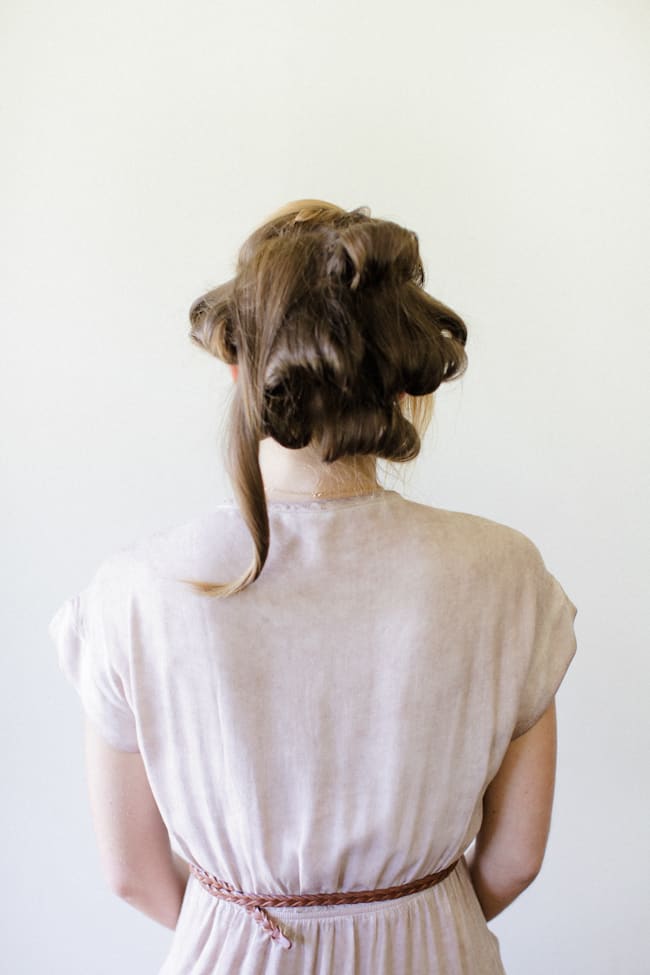 Continue slowly drying, rolling, and pinning the sections. Make sure to spray as you roll and pin.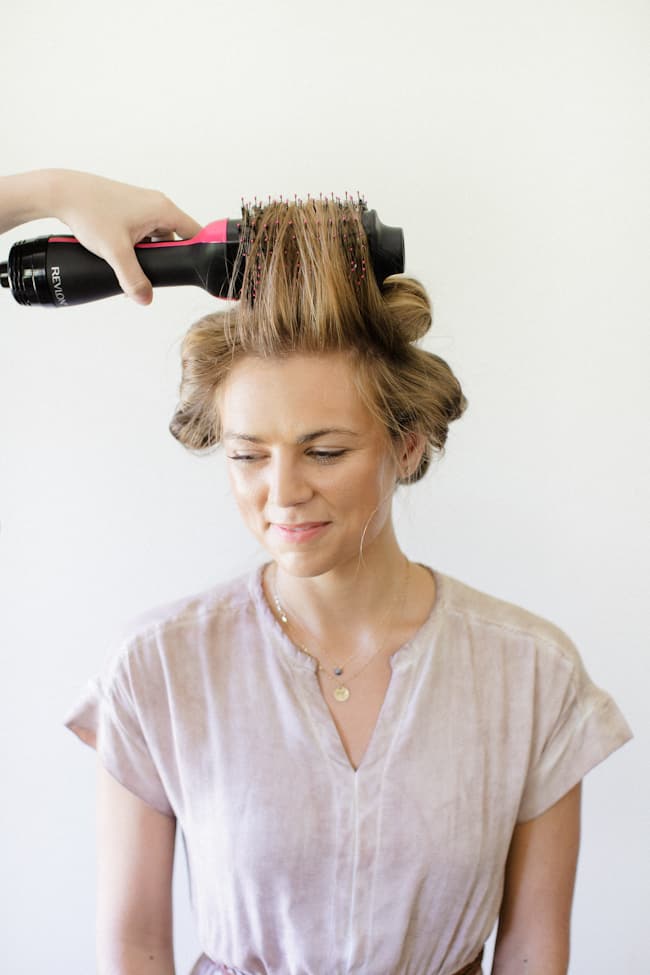 Step 5 | Roll + dry the bang area

Once you get to the front, make another single section from eye to eye and about an inch to two inches back (basically the bang area).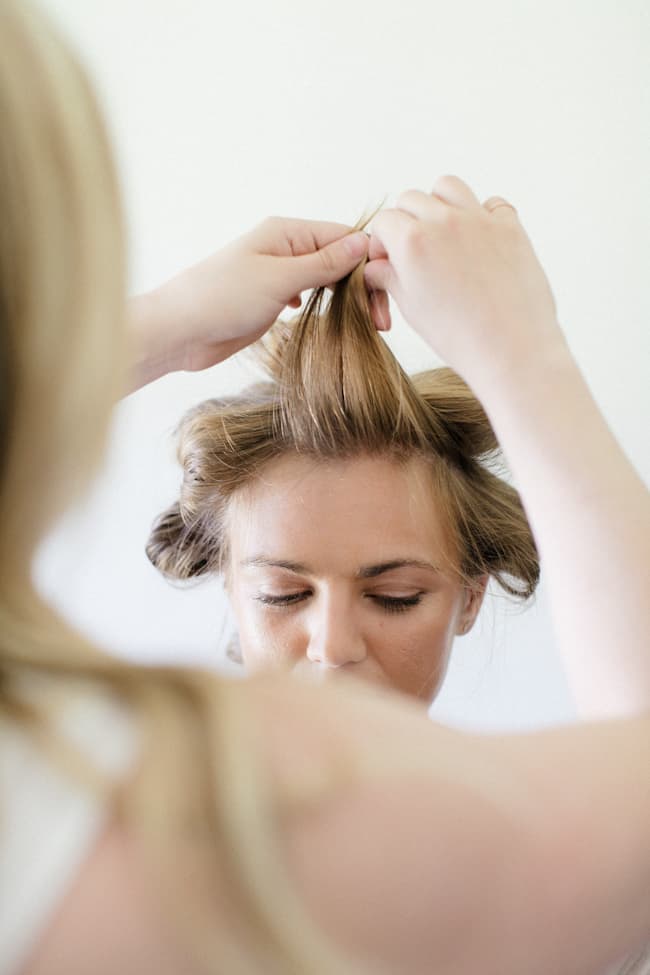 For this one, roll backwards and pin.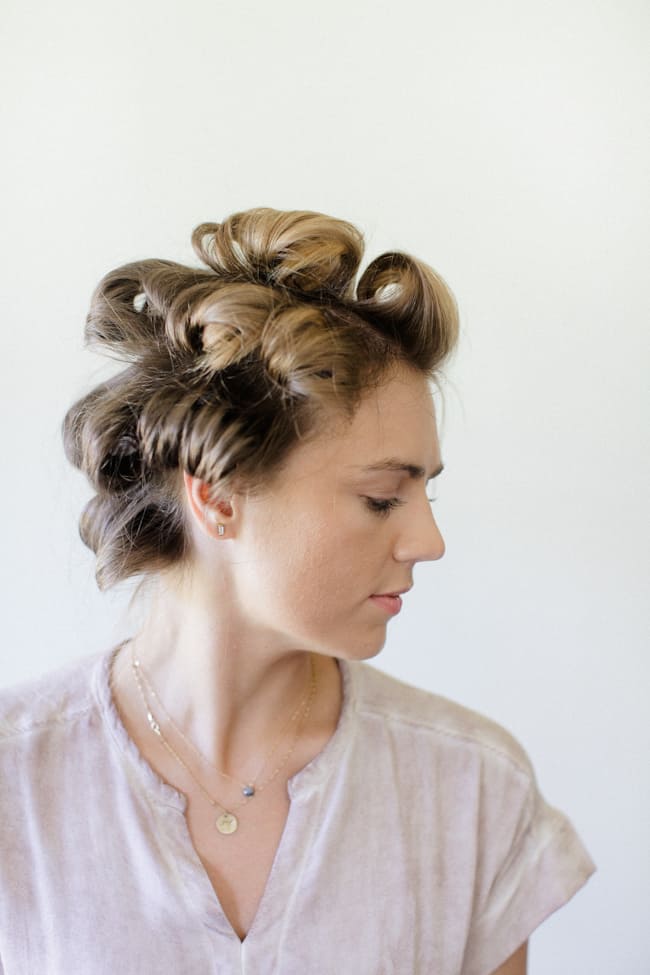 Step 6 | Spray + wait

Hairspray all over and let this sit for 10 minutes. This is a great time to do your makeup!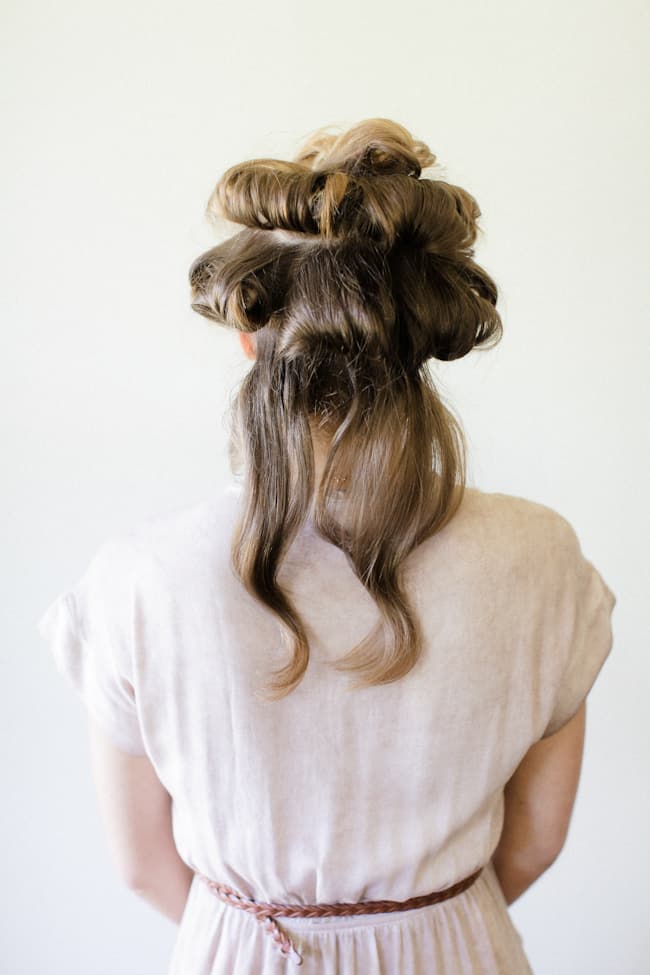 Step 7 | Release + tease

Take down rolls and spray as you go.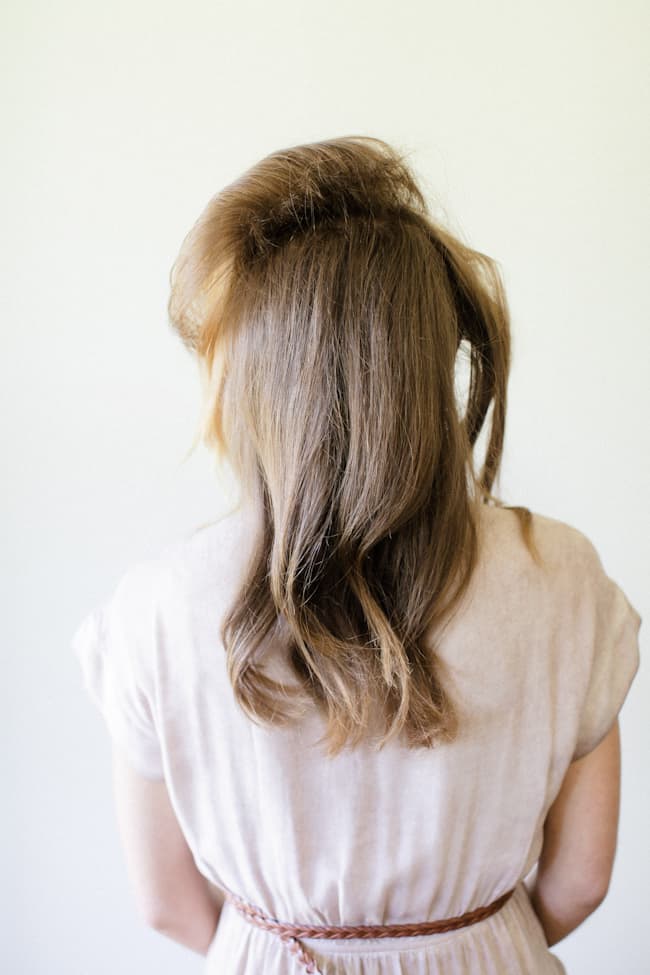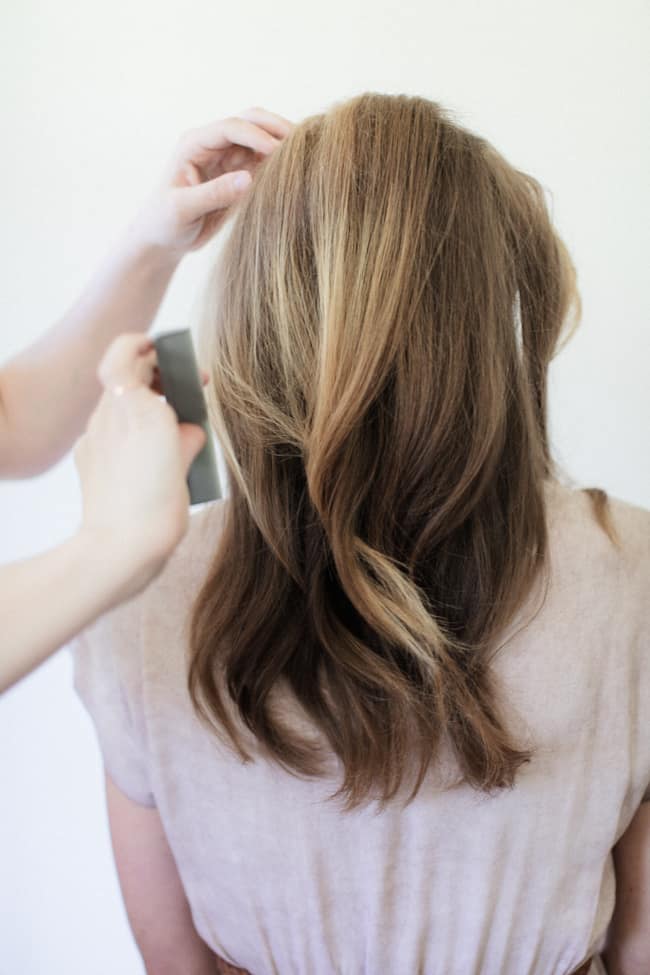 Now, with a fine tooth comb, tease the crown and comb lightly to smooth out.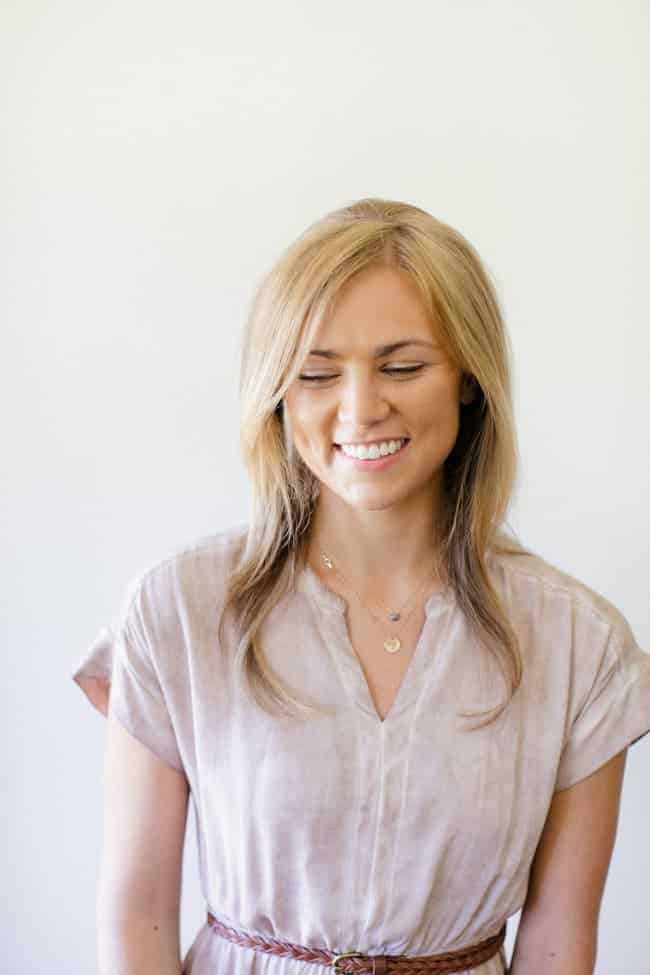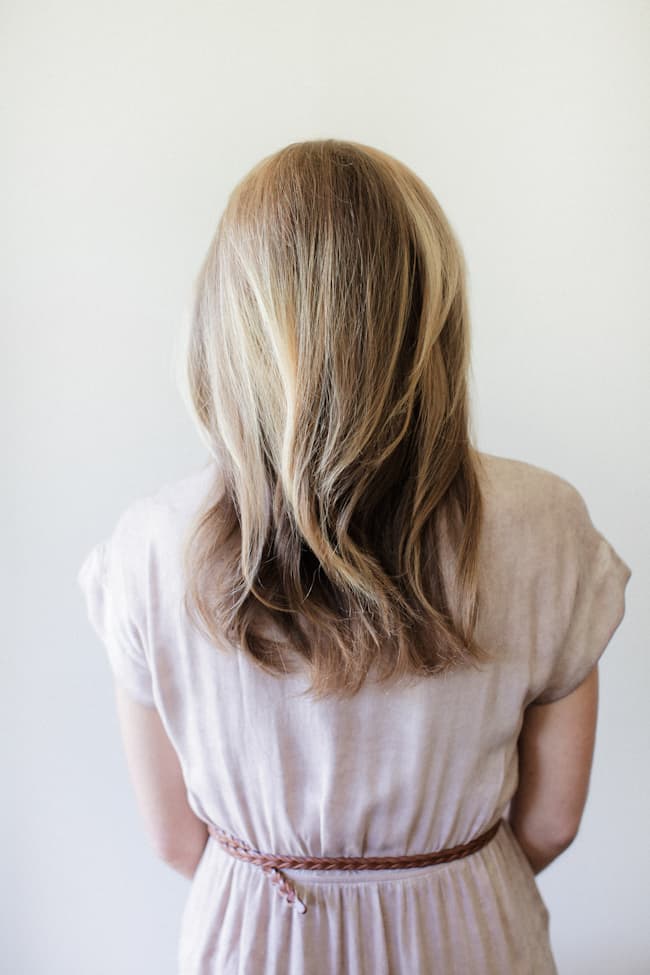 Finish with hairspray and enjoy!
Frequently Asked Questions
How can I add volume to my fine hair?
Use a natural volumizing shampoo and conditioner that contain ingredients like rosemary, lavender, or chamomile, which can help stimulate the hair follicles and add volume. You can also create a homemade hair rinse by mixing apple cider vinegar with water (1 part vinegar to 3 parts water) and using it as a final rinse after shampooing to add body and shine to your hair.
How can I add volume to thin hair?
Try applying a homemade hair mask made with eggs, honey, and olive oil. Eggs are rich in protein and can help strengthen the hair, while honey and olive oil provide moisture and shine. Mix 1 egg with 1 tablespoon of honey and 1 tablespoon of olive oil, apply it to your hair, and leave it on for 30 minutes before rinsing thoroughly. This can help add volume and thickness to your thin hair.
Can blow drying help add volume to my hair?
Yes, blow drying can help add volume to your hair. To enhance the volumizing effect, you can use a homemade volumizing spray by mixing water, aloe vera gel, and a few drops of essential oils like peppermint or tea tree oil. Apply this mixture to your hair before blow drying and use a round brush to lift the hair at the roots for added volume. For extra oomph, blow dry your hair upside down.
Can I add volume to my hair when it's wet?
Yes, you can add volume to your hair when it's wet by using a homemade volumizing mousse made with natural ingredients like aloe vera gel, lemon juice, and whipped egg whites. Mix ¼ cup of aloe vera gel with the juice of half a lemon and 2 whipped egg whites. Apply this mixture to your hair and gently comb through to distribute evenly. Then, use a diffuser attachment on your blow dryer to gently dry damp hair while scrunching it with your hands to create more volume.
How can I add volume to my thinning hair?
Try using a homemade hair rinse made with rosemary and nettle tea. Rosemary has been shown to promote hair growth and nettle tea is rich in vitamins and minerals that can help nourish the hair follicles. Brew a strong cup of rosemary and nettle tea, let it cool, and use it as a final rinse after shampooing your hair to help add volume to thinning hair. If you have fine hair, it can be challenging to achieve a voluminous, full look. However, there are several techniques and products you can use to improve the appearance of your fine hair. Start with using volumizing shampoo and conditioner specifically designed for fine or thin hair. When washing your hair, use cool water and rinse thoroughly to avoid weighing down your hair. After washing, gently towel dry or air dry your hair before blow-drying it upside down with a round brush. Use a blow dryer on low heat and cool air to avoid damaging your hair. For added volume, use a dry shampoo and sea salt spray. Also, consider adding hair extensions for instant volume. By using these techniques and products, you can achieve a natural-looking, voluminous hairstyle that lasts all day.
244