Shine, luster, strength… a few adjectives that you hear from the ladies who swing their glowing manes in commercials. But for a lot of us, that might not be what comes to mind when you describe your own hair. Blow drying, coloring, flat ironing, and ponytails all take a toll, leaving hair in need of extra TLC. Thankfully, the following warm hair oil treatment is easy and effective at treating damaged and dry hair. How easy? The recipe below can be modified down to ONE simple ingredient.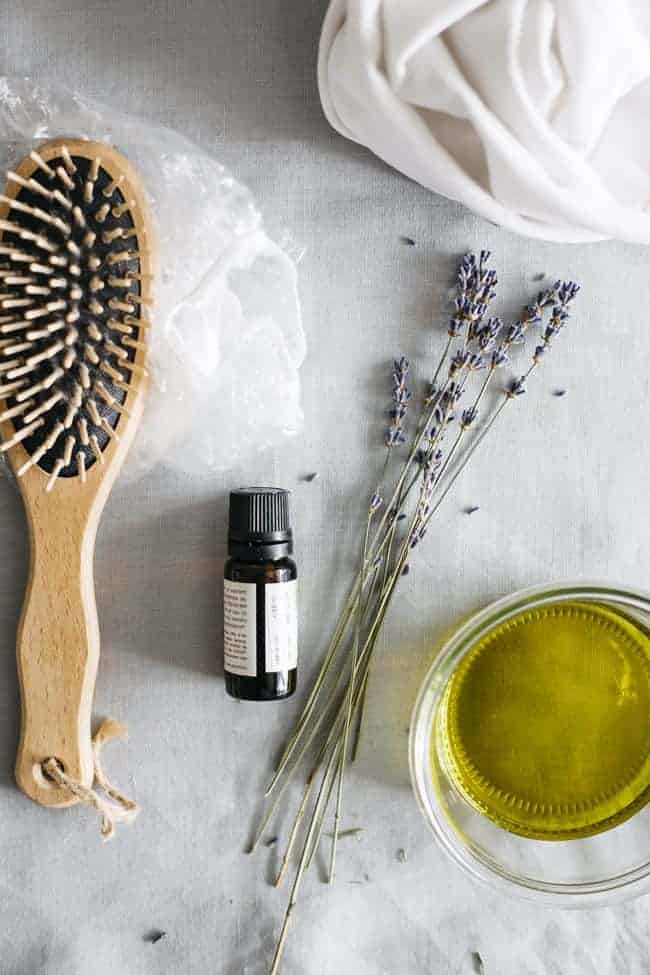 Warm Olive Oil Hair Treatment
You can use a variety of different types of carrier oils, but olive oil is the easiest and cheapest to find and it works well on thick hair. Olive oil hydrates hair and delivers a dose of antioxidants and omega-3 fatty acids to restore strength and shine. I also recommend jojoba oil and almond oil. Both of these oils work well and mimic our body's own natural oils.
If you have fine hair, Beautylish recommends diluting the olive oil with pomegranate seed oil. If your hair is thinning, add a few drops of rosemary essential oil to stimulate the hair follicles.
Warming the oil to lukewarm temperature helps the oil penetrate the hair shaft. Hotter isn't better though; you don't want to burn your head! Apply to hair and comb through to completely saturate the strands. Leave the oil in for 30 minutes then shampoo out for commercial-worthy smooth, lustrous hair.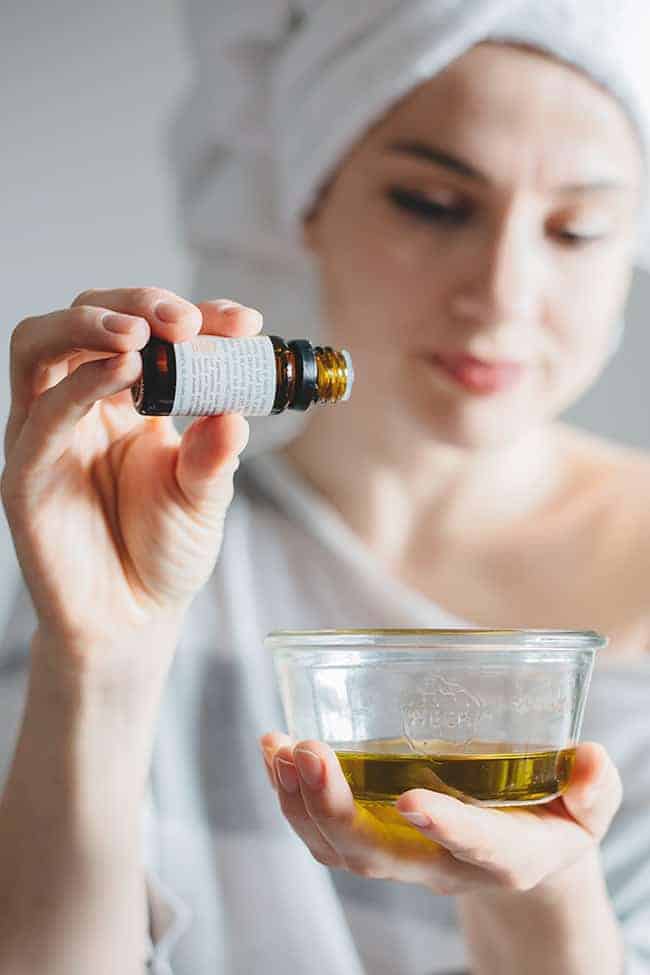 Have a bit more time? Then pamper yourself even further! Combine the hair mask with an at home facial or a nice long bubble bath.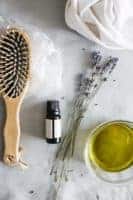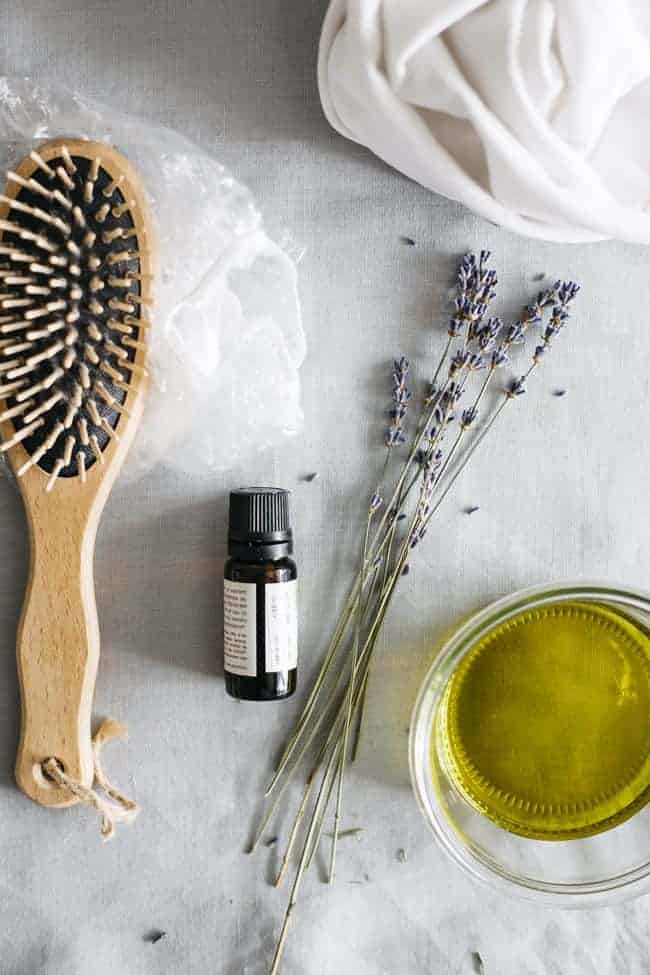 Print
Hair Oil Treatment
Yield 1 application
Ingredients
Instructions
Warm the oil in heat safe container or in a glass mostly submersed in water on the stove top. Be sure not to heat it too long, since you'll want it luke-warm for application.
Apply oil to the root end first, and work it through with your fingertips. The longer your hair, the more oil you will need.
Wrap hair with a warm, wet towel and leave the oil in for 20-30 minutes.
Shampoo well when finished.
This treatment can be done twice a month for optimal results.
Photos by Ana Stanciu
488