A good hair day makes all the difference. So I get that a switch to a natural shampoo can be a bit stressful. My hair never took to any DIY product that included Castile soap (it turns my hair into a Brillo pad). So it was necessary to find a safe brand that didn't contain parabens, sulfates or phthalates.
It can take a bit of experimentation to find the right brand for your hair type. And more expensive doesn't always mean better! (I recently tried a fancy salon brand and hated it.) So we've rounded up 10 of the best natural hair care brands based on personal experience and positive reviews.
Whatever brand you try, give your hair at least two weeks to acclimate if you're switching from a traditional shampoo and conditioner. It takes a bit of time for your scalp to regulate its oil production after years of using cleansers that strip your strands with each wash. Stick with a gentle shampoo, and you'll be rewarded with softer, healthier hair that's less dry or oily (depending on which one you struggle with). That lets you get by with washing your hair less often, which is a win-win in my book.
10 Best Natural Hair Care Brands
1 / 10
Founded by an Ecuadorian native, this organic, vegan product line centers around an oil found deep in the Amazon rainforest called rahua. Instead of coating the exterior of hair strands like silicones, rahua oil penetrates the hair shaft to fortify weak and damaged strands while smoothing the hair's cuticle for healthy, shiny hair. Rahua products are sulfate-free and paraben-free along with sustainable production that preserves the Amazon Rainforest and supports the indigenous people.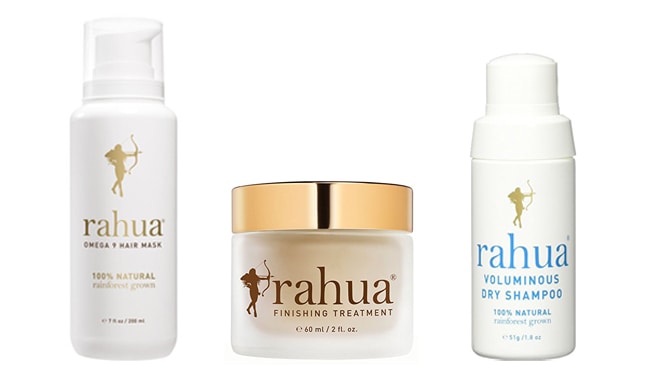 Bestsellers to try:
138