Sometimes in the summer, without winter's biting winds and dry air, it's easy to forget to take care of our lips. While I'm rarely ever without a tube of lip balm, I can go weeks and weeks without even remembering to put it on. Not good considering lip balm is sometimes all that stands between me and a pair of sunburned lips. So this summer I've been making more of an effort to actually apply lip balm, rather than just carry it in my purse.
But as I have quickly learned, not all "natural" lip balms are created equal. Many contain things like lanolin (aka sheep grease—gross!), parabens and fragrances. And even those made from beeswax aren't on the vegan menu if you'd prefer to avoid animal products altogether.
Instead, why not make your own vegan lip balm, complete with nourishing oils and plant-derived SPF to keep your pout protected all summer long?
Vegan Lip Balm with Lavender and SPF
Beeswax is usually the wax of choice in natural beauty products, but even though bees aren't harmed when collecting it, it's still an animal product, making it unsuitable for vegans. By combining a plant-based wax with a solid oil like coconut oil, you can effectively replace the beeswax altogether and still end up with a nourishing lip balm. So that's what I did.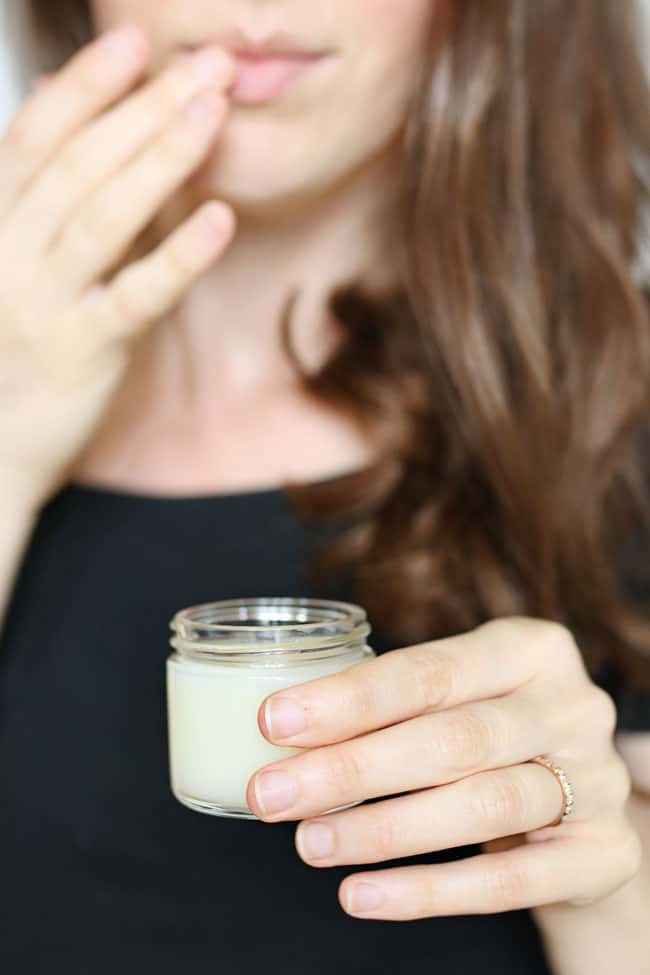 For this vegan lip balm, I chose to use soy wax because it's what I had on hand, but you can always use carnauba or candelilla wax instead. When melted and mixed with a bit of coconut oil, which softens a bit, it takes on the perfect smooth-creamy consistency. The more coconut oil you add, the shinier and more lipgloss-like your vegan lip balm will be once it warms up. You can even add a pinch of dried raspberry or beet powder to give it a pretty pink tint without the chemicals.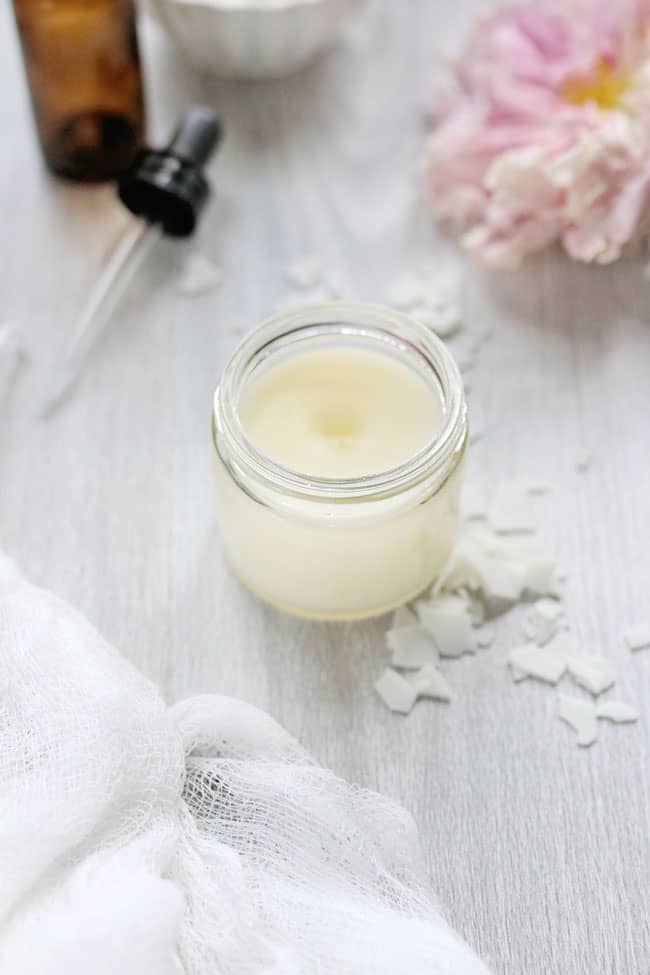 I like to take mine a step further and add oils that offer a little SPF protection, nourish skin and decrease inflammation. Carrot seed oil is said to provide some sun protection as well as a myriad of vitamins and minerals, while lavender oil soothes irritated skin and heals chapped lips. That being said, the SPF power of essential oils only goes so far, so definitely don't rely on this alone when spending extra time in the sun. Use a real SPF lip balm as needed.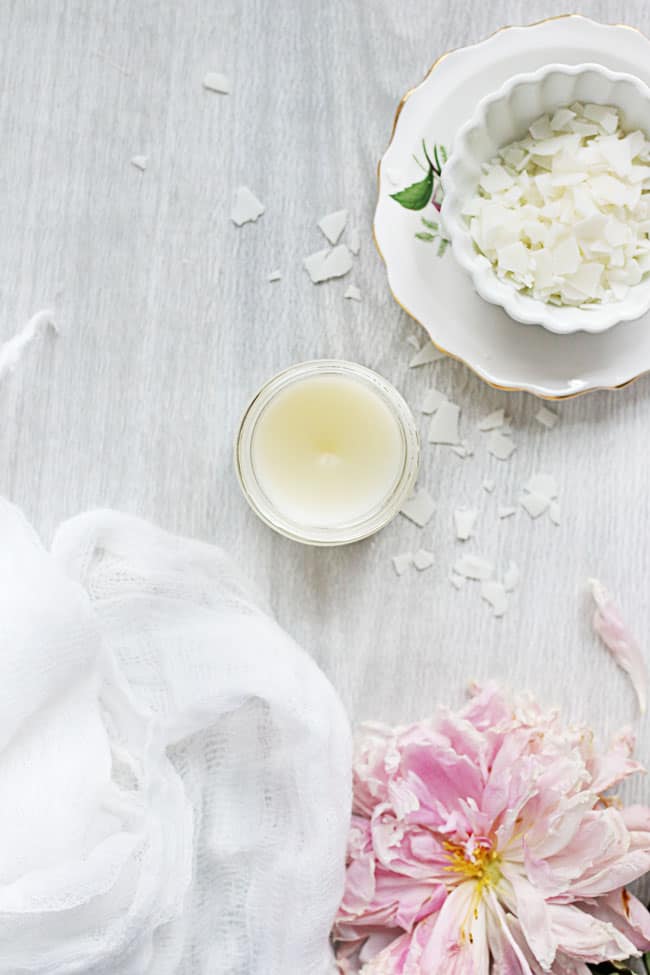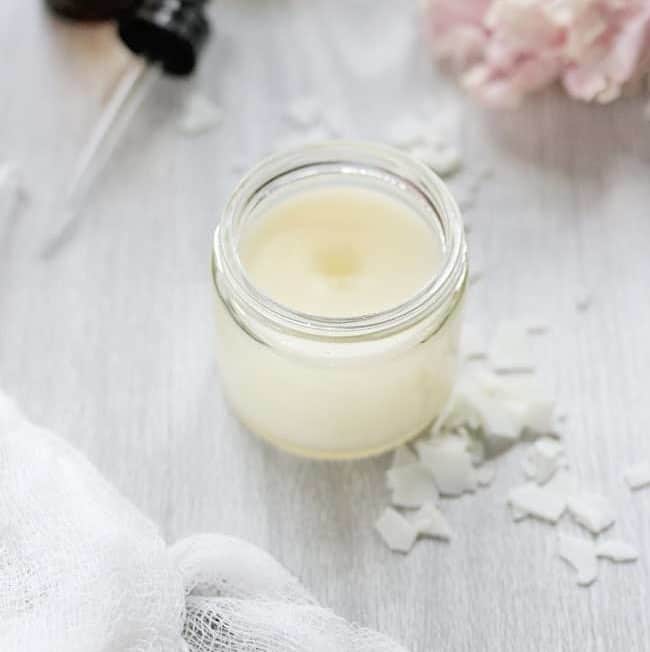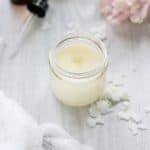 Print
Vegan Lip Balm with Lavender
Keep your lips soft and hydrated with this homemade bee-free balm.
Equipment
Small glass jar or lip balm tube
Instructions
Place the wax and the coconut oil in a small microwave safe dish. Microwave in 15 second intervals until melted, then stir with a popsicle stick or toothpick to blend it all together.

Add your oils and stir again.

Pour the mixture into a small glass jar or lip balm tube.
151