Cold weather can be really hard on our skin – particularly our hands. I wash my hands a lot during the day and I feel like the moisture is zapped from my skin. It's incredibly easy (and cheap) to make your own antibacterial foaming hand soap using castile soap and essential oils. Adding coconut oil helps moisturize my hands every time I wash them. And it smells great too.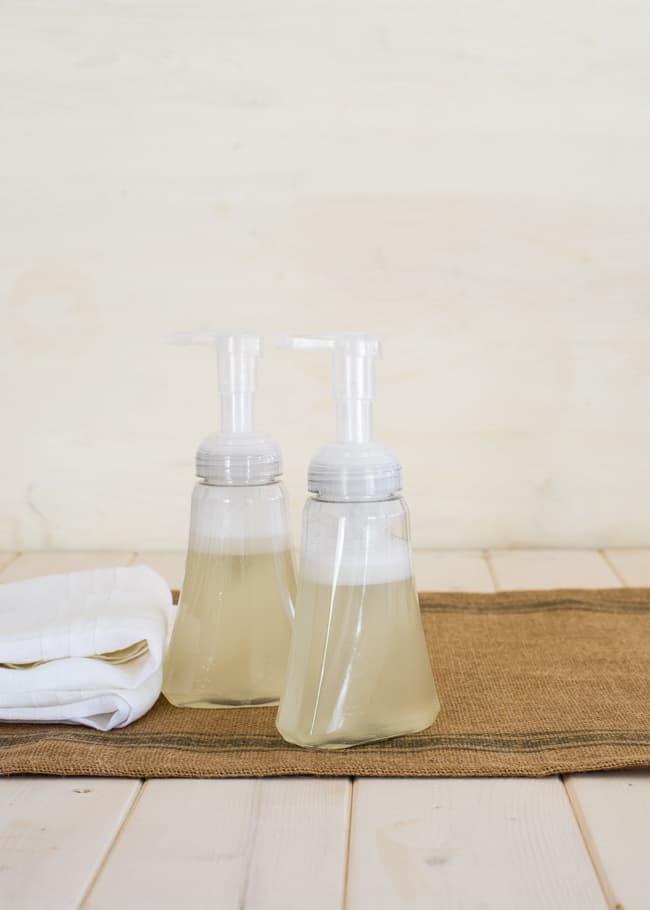 Castile soap is my favorite. I use it for practically everything! Combining it with the coconut oil and a blend of germ-fighting essential oils means I can have soft, clean hands all winter long. I keep a bottle by my kitchen sink and one in each bathroom.
Benefits of essential oils:
Note: If you have very sensitive skin, use less essential oils. Some of the oils can be irritating to sensitive skin. The coconut oil acts as a carrier, but use caution just in case.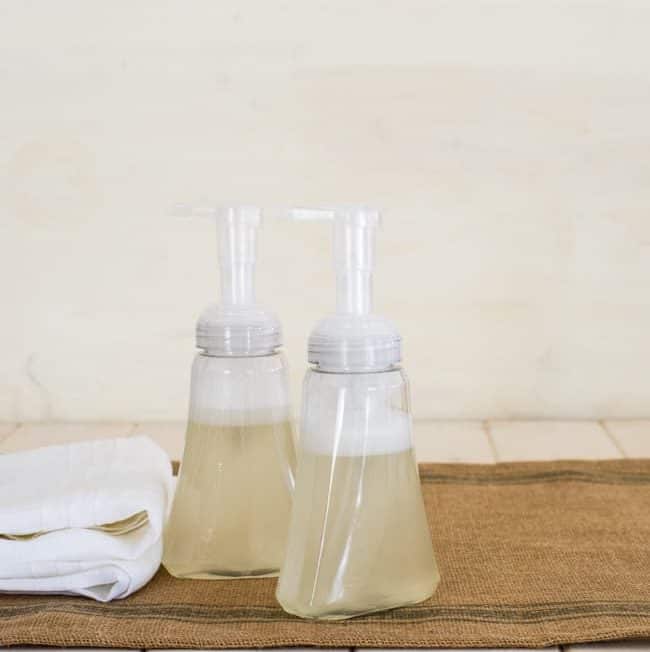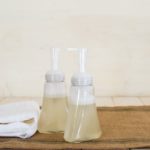 Print
Antibacterial Coconut Oil Hand Soap
Coconut Antibacterial Foaming Handsoap
Instructions
Fill an empty foaming soap dispenser 3/4 of the way with water. Add the castile soap, fractionated coconut oil, and essential oils. Add a little more water, if needed, to fill the bottle the rest of the way. Make sure to leave enough room at the top for the pump. Place pump on top and tighten. Shake well to combine and use as desired.
117