One of my favorite gifts this year was homemade – and a beauty treatment no less! After telling me about a fabulous rose water toner she made I asked Jenna to share the recipe. Then she surprised me with a bottle of my own – even better!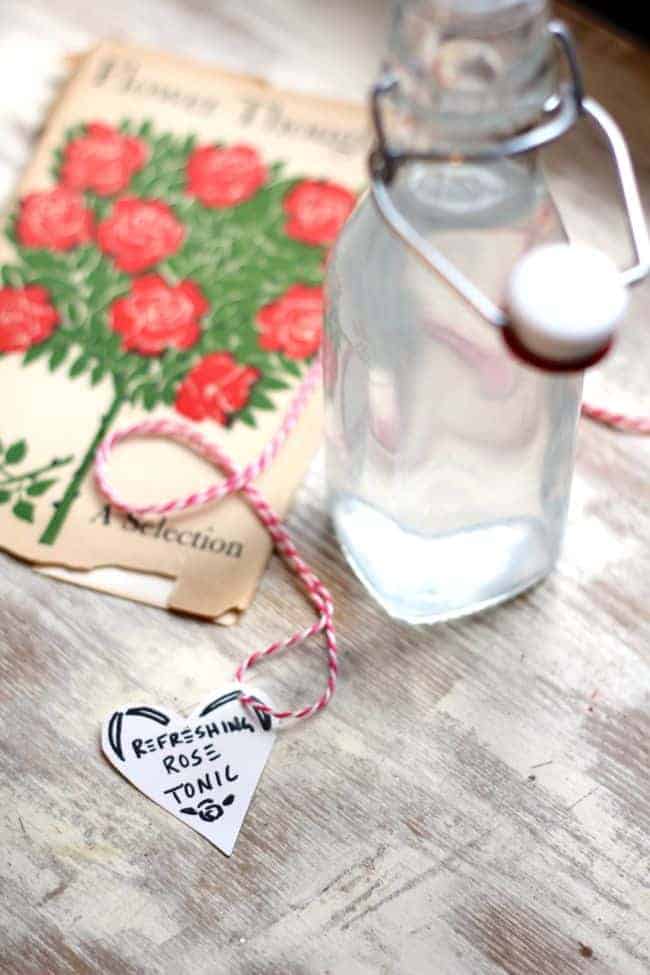 I love the feel of using toner but gave it up ages ago because drugstore versions with alcohol were making my dry skin even worse. This toner feels super pampering on the skin with no dehydrating alcohol.
Rose Water Toner
Combine 1/2 cup rose water (you can either make your own or buy it from a health food store) with 1/2 cup witch hazel (make sure it does not have alcohol) and 1 tablespoon fresh lemon juice. Stir to combine and transfer to a sealed container. Clean face and remove make-up. Then apply toner with a cotton ball and follow with moisturizer.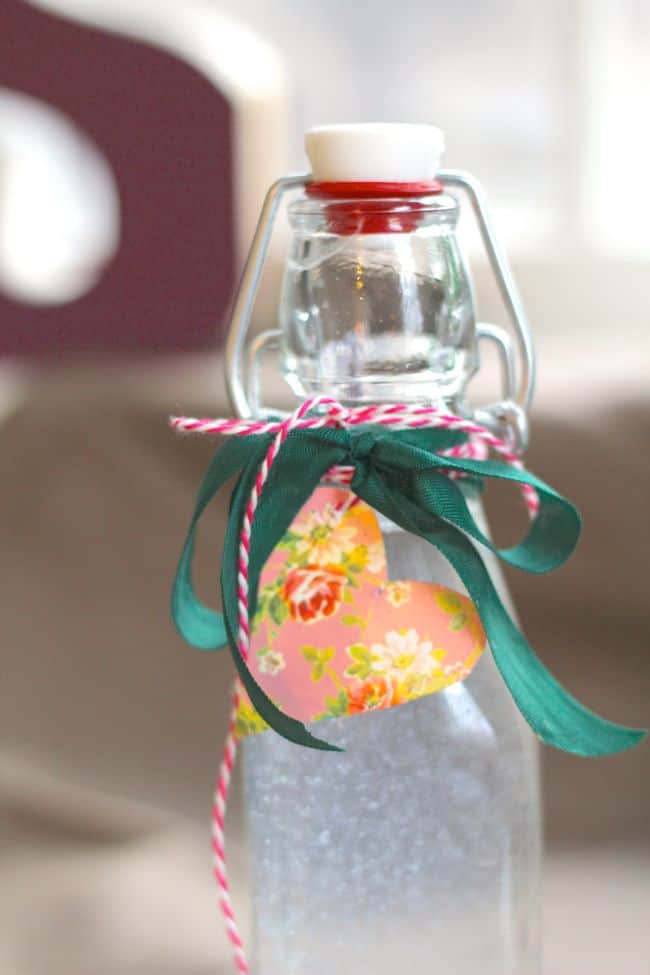 Don't you love this packaging? I'm a total sucker for a pretty bottle! And this easy recipe would make a perfect Valentine's gift too.
317