Roses aren't just a beautiful flower to look at — they're also full of benefits for maintaining healthy, glowing skin. Full of antioxidants and vitamins, roses can slow the aging process, soothe irritated skin, cleanse oily skin, and add a beautiful glow to normal skin. Roses also have anti-inflammatory and anti-bacterial properties, which can treat many problem skin conditions.
When your roses are transformed into rosewater, it can be the new staple in your beauty routine. Here are 13 ways to use homemade or store-bought rosewater in your skincare regimen. But, first…
How to make your own rosewater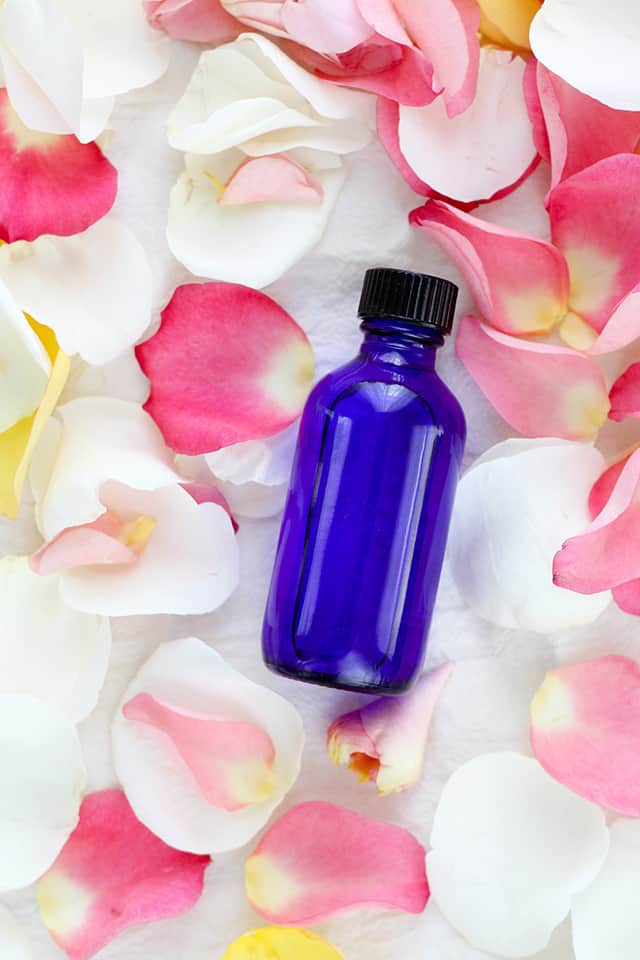 Making your own rosewater is simple! You only need fresh roses, distilled water, and a large pot. Check out our recipe — foolproof and tested by us.
1. Treat dark circles and puffiness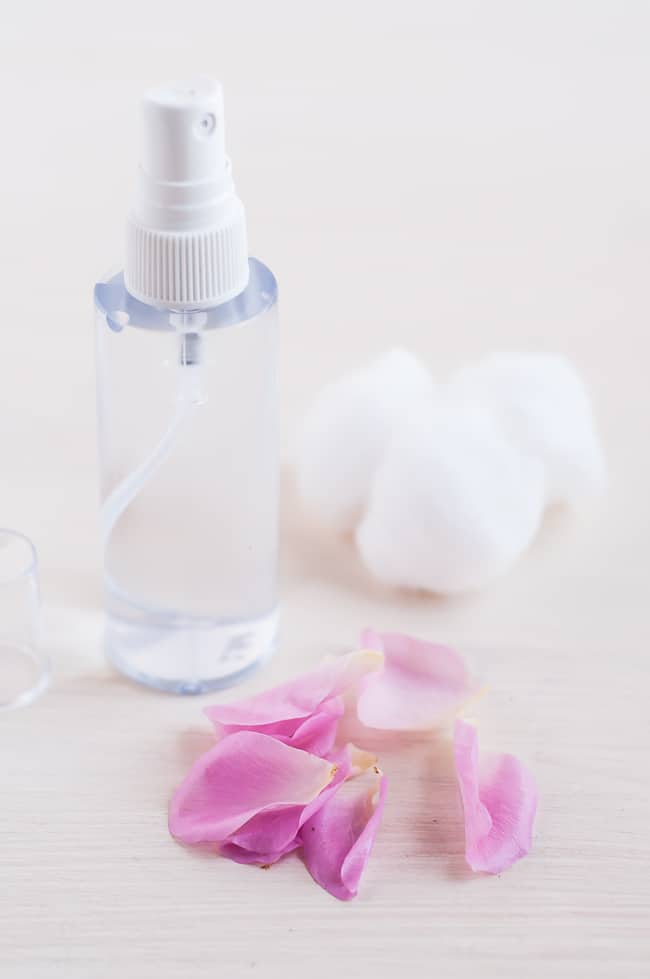 This eye treatment is extremely easy. Simply refrigerate your rosewater for a half an hour and apply around the eyes with a cotton pad. The soothing properties in rose water are sure to brighten your eyes and reduce puffiness.
2. Keep your face fresh all day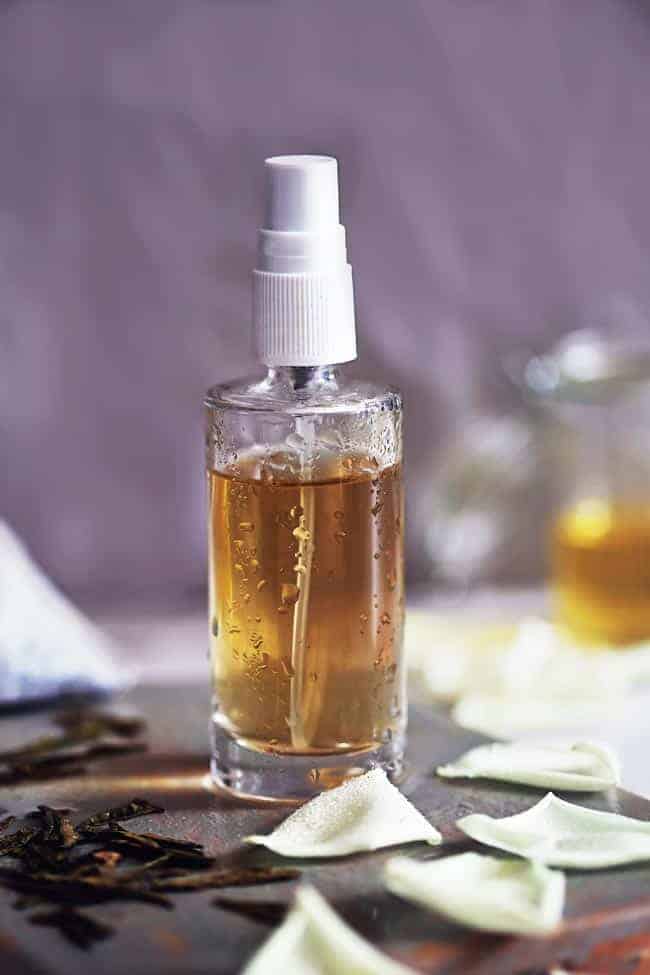 What's better than a fresh, glowing face all day long? Use your rosewater as a mist to keep your skin nourished and healthy. It can even help set your makeup, reducing the need to reapply throughout your busy days. Especially during hot months, keep a spray bottle cool in the fridge. Try this recipe for a cooling spray — full of benefits from green tea and roses.
3. Remove your makeup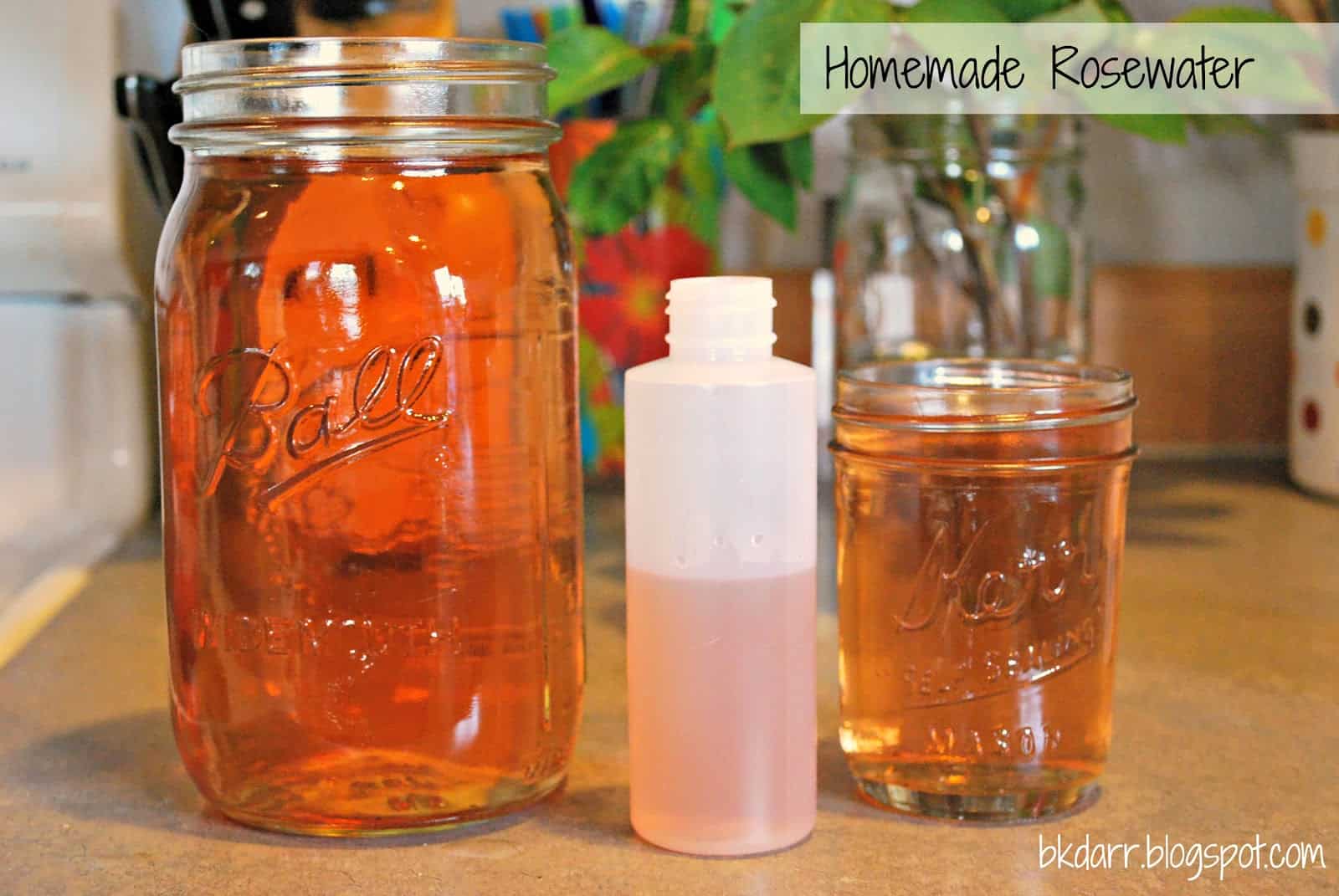 Rosewater is so gentle that it can even be used as a makeup remover. Try out Simply Darrling's take on a rosewater-based remover and easily clean off your makeup after a long day.
4. Slow the aging process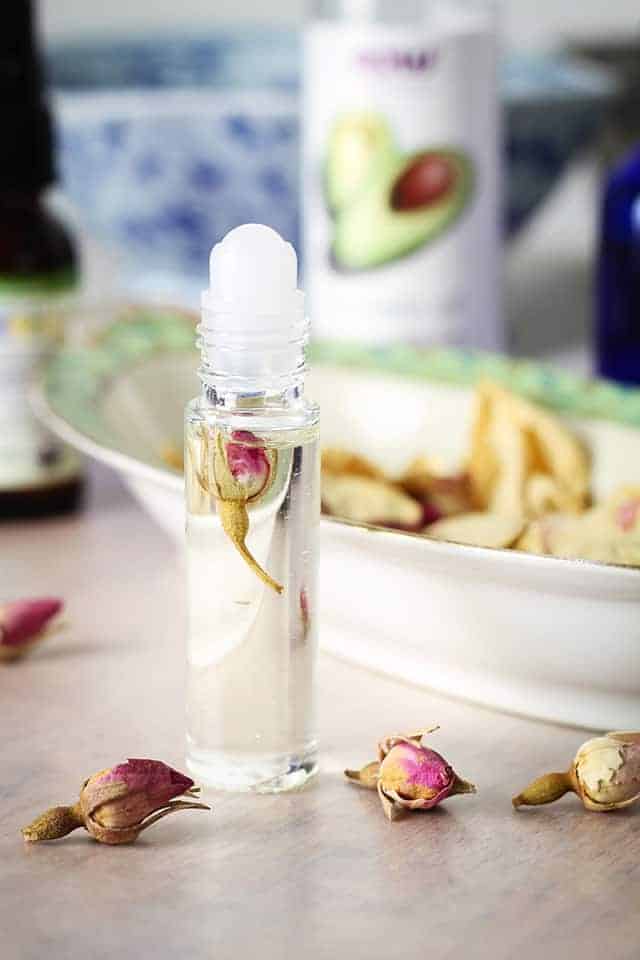 We've tested the ultimate anti-aging serum made from rosehip oil and rosewater. Not only is it great for your skin, it smells absolutely fabulous! But, how could it not when full of roses and essential oils?
5. Tone your skin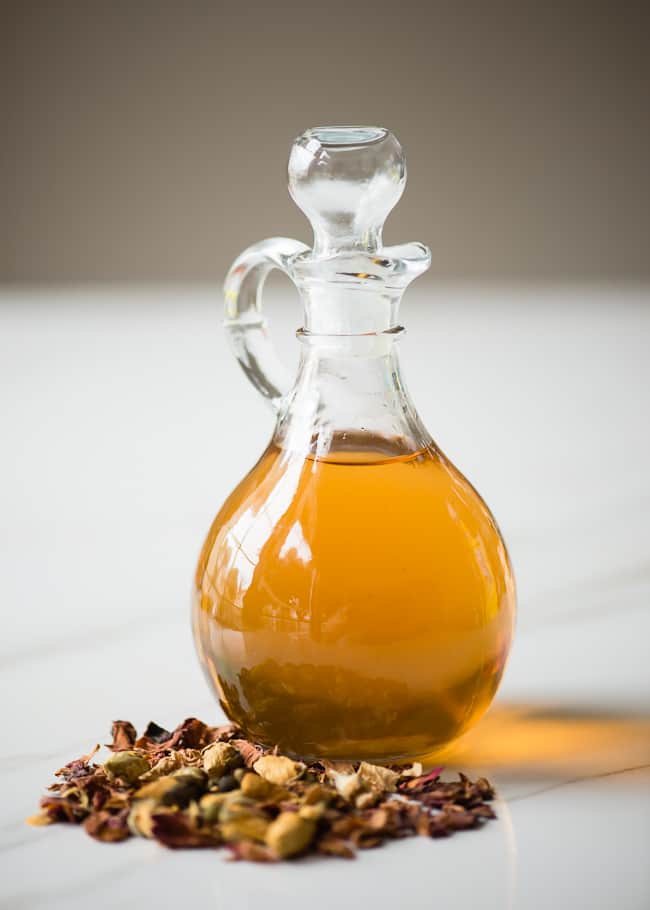 Match your outer beauty with your inner beauty using rosewater as a natural way to slow the look of wrinkles. Rosewater can tighten your pores and create a beautiful glow. Best of all, it's easy to make your own rosewater toner with dried roses.
6. Treat frustrating acne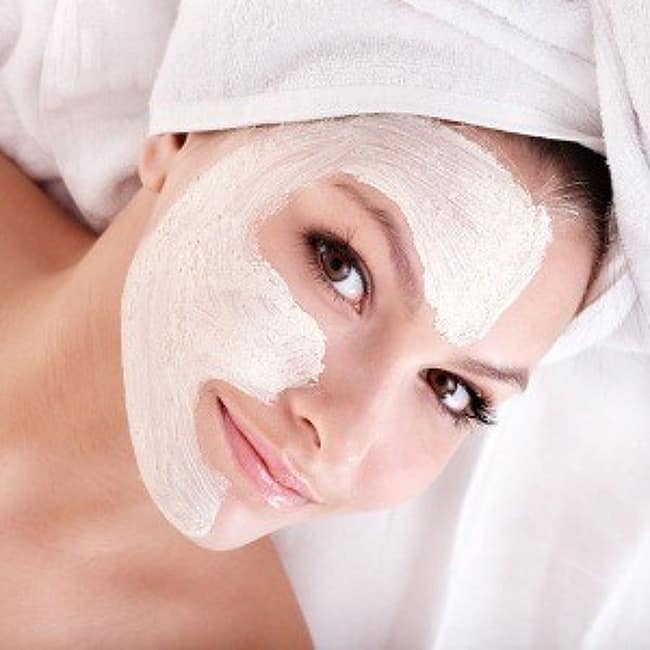 The unfortunate truth is that acne can follow us into our older years. Luckily, rosewater contains great anti-inflammatory properties. Mixed with chickpea flour, orange juice, turmeric, and glycerin, Makeup and Beauty's clearing face pack treatment can even treat acne scars.
7. Soothe a sunburn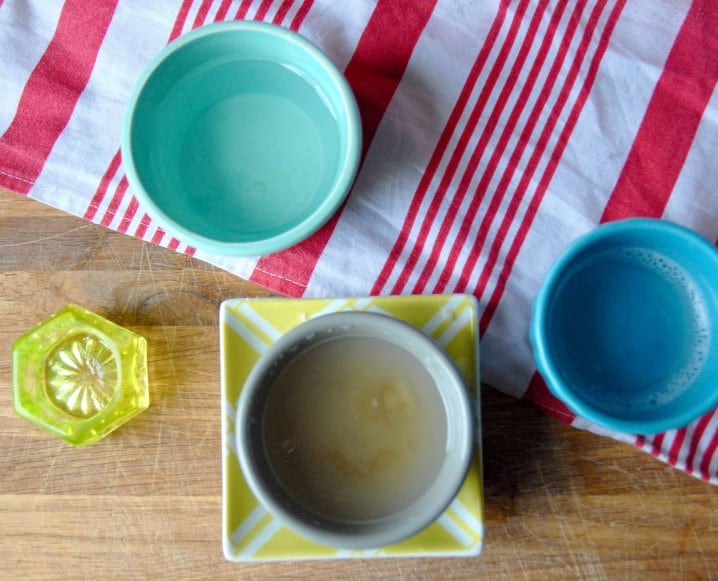 Because roses contain such great anti-inflammatory properties, this remedy is a great method to soothe that aching, stinging sunburn. Combined with apple cider vinegar, aloe vera, and lavender, you'll feel better before you know it!
8. Make a rose water + pink clay soap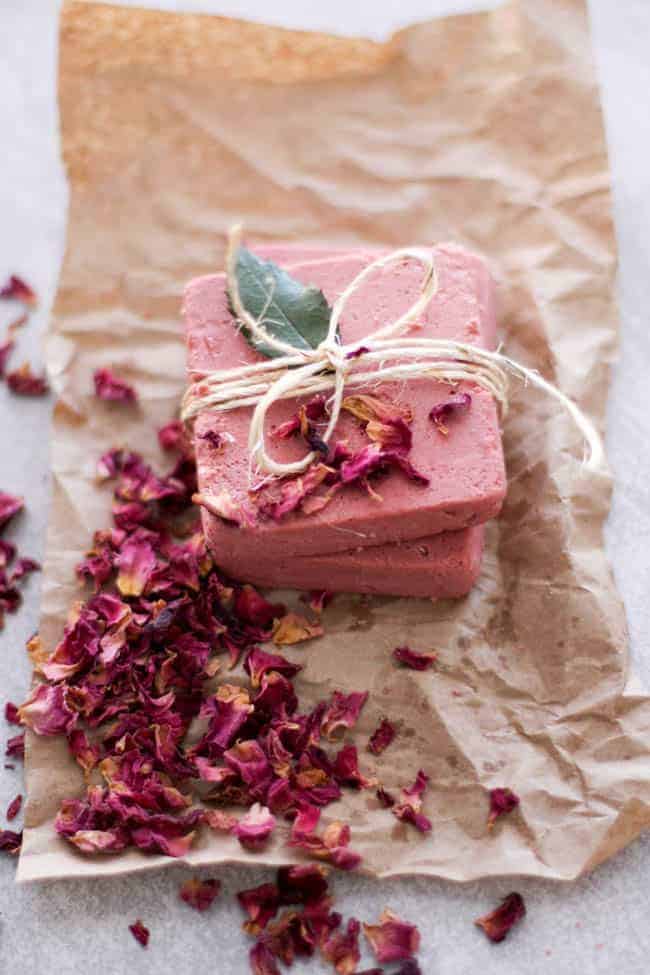 This is a simple way to make your rosewater last a long time. By cooking up this easy soap, you can smell fresh after every bath.
9. Smell fresh and fabulous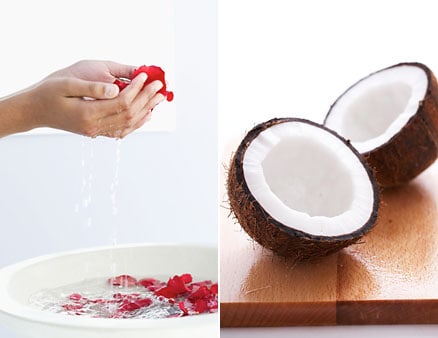 Bathes are a soothing savior after a long day, and by adding rosewater and coconut milk to your bath, you can create an even more blissful experience. Better yet, you'll dry off with a softened, fresh scent of rose.
10. Rinse your hair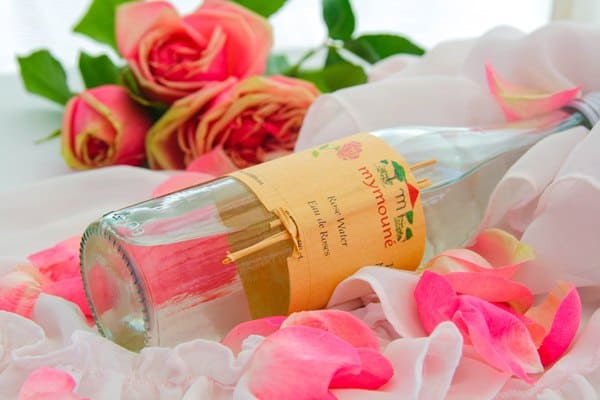 According to Bois de Jasmin, rosewater also makes a great hair rinse for the shower. Use 2 tablespoons of rose water per 1 cup of water to leave your hair and skin smelling beautiful and refreshed.
11. Condition your hair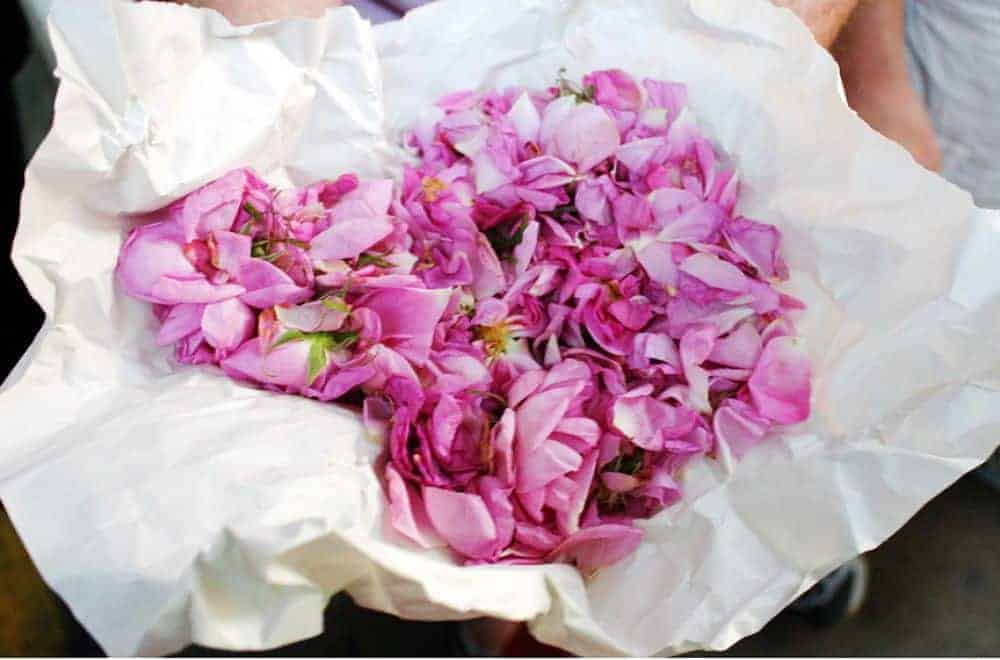 Not only does rosewater make for an excellent rinse, it also can provide your hair with all day nourishment. To make a leave-on conditioner, Eco-Chick says to mix 2 ounces of your favorite conditioner with 4 ounces of rosewater and 1 tablespoon of apple cider vinegar.
12. Create a post-shower body oil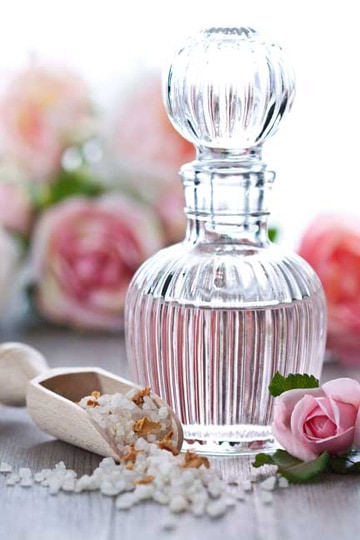 We love the smell of roses, so why not carry the smell throughout the day? Enjoy the Beauty Gyspy's recipe for a body oil that combines the freshness of roses with vitamin-rich almonds for a beautiful post-shower experience.
13. Fight sagging + cellulite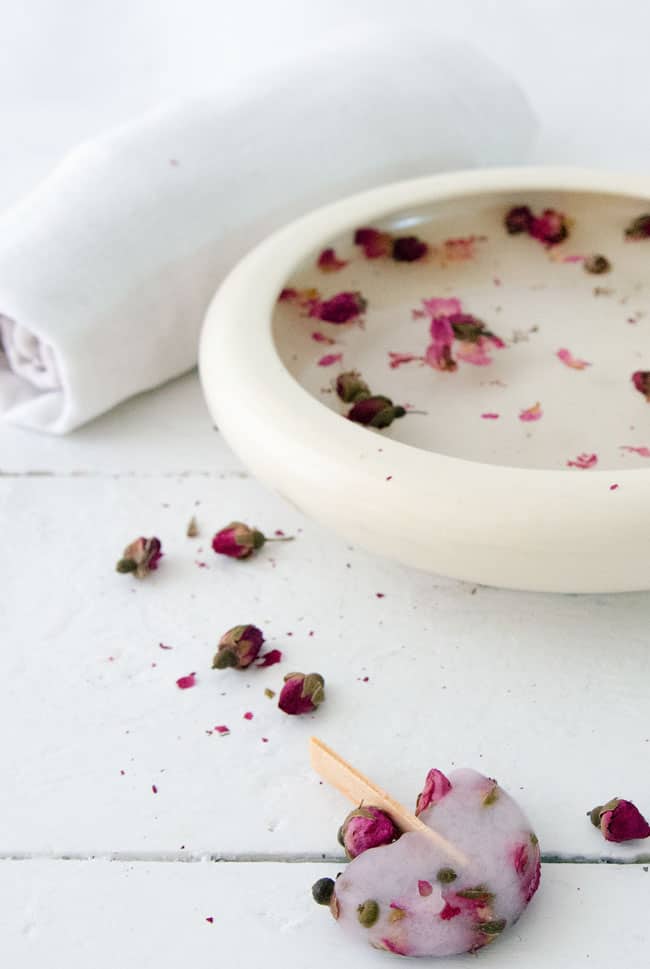 Try an Icelandic uplifting body treatment and facial, which includes rosewater as a soothing, nourishing ingredient that your skin will love.
49