Thanks to the cool, dry winter air, my skin is drier and flakier than ever. Let me guess—you too? I've been desperate for a little relief, so I whipped up these awesome sugar scrub bars to give new life to my sad skin.
Unlike some sugar scrub bars, these babies don't contain soap, so they won't dry you out even further. Plus, they're made with essential oils, shea butter, and beeswax to help moisturize even the driest of skin.
And did I mention that they hold their shape through hot showers and don't turn into an oily, drippy mess? I highly recommend making a few and stashing them away for the next time you need a quick buff and polish.

How to Make Sugar Scrub Bars
The problem with a regular sugar scrub is that I always feel like I have to use it up immediately, or I'll just end up throwing it out. But not with these sugar scrub bars!
Since they hold their shape, they last pretty much forever, so you don't end up wasting any. And this recipe makes a ton, so you have plenty of extra bars to stash away in case of emergencies.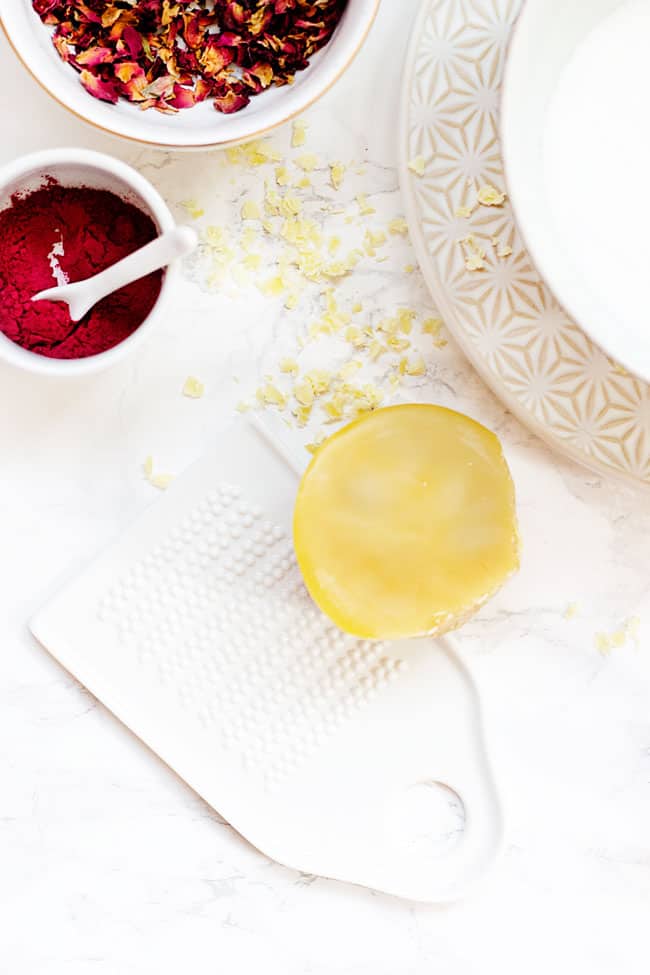 Scrub bar ingredients
When it comes to a sugar scrub, I need mine to moisturize just as well as it exfoliates. So I chose my ingredients carefully.
Because it's loaded with skin-soothing fats, shea butter helps rejuvenate dry skin and lock in moisture.
Not only does it smell amazing, but the essential oil of orange is an antioxidant powerhouse. Just a few drops can help fight those skin-damaging free radicals, encourage cell turnover, and calm any inflammation [source].
Plus, it's said to help reduce anxiety during stressful events [source] and boost mood. If you're worried about photosensitivity (always make sure to wear extra sunscreen when using citrus oils), you can substitute with whatever oils you prefer.
Dry skin usually needs a little extra nourishment, which is why I like to toss in a heaping teaspoon of organic beet root powder. It isn't necessary, but beet powder is loaded with anti-inflammatories, antioxidants, and vitamins A and C [source] to help encourage cell regeneration and brighten skin.
It's not as hard to find as you might think, and you can probably spot it in the bulk food sections at your local health food store. Plus, it doubles as a natural lip and cheek stain, so it's always fun to have a little extra lying around.
Caster sugar is super-fine and gives these bars a gentle, non-irritating texture that helps slough away dead skin cells. If you don't have caster sugar, go ahead and use white table sugar or brown sugar.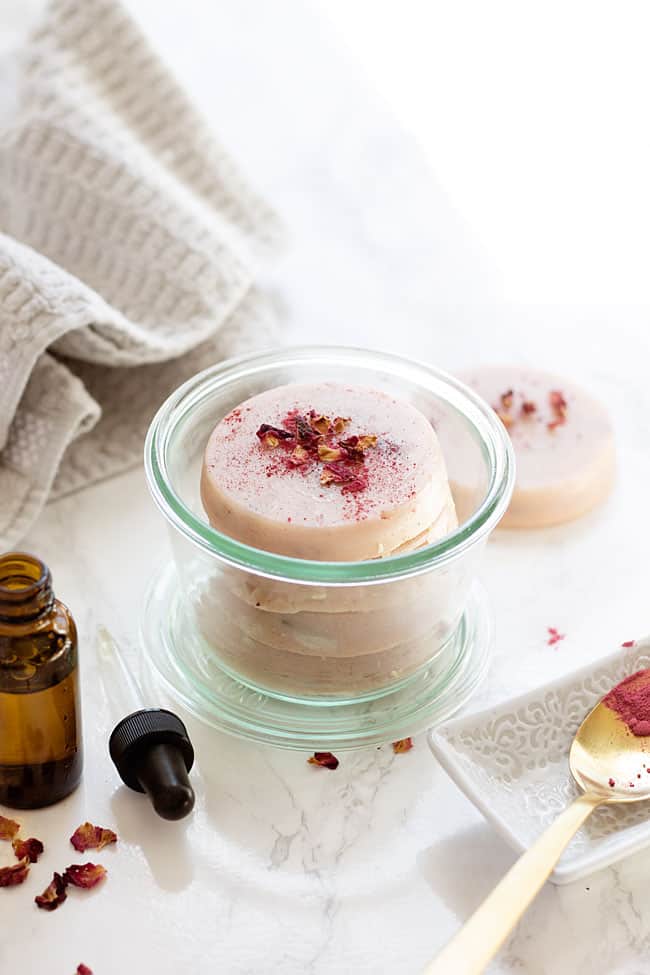 Last but not least, finish your bars with a dollop of coconut oil and some beeswax to bind everything together. Plus, top it off with some rose petals for looks.
Then hop in the shower for a quick scrub and say hello to fresh, pretty skin.
Sugar Scrub Bar FAQ
How long will sugar scrub bars last?
Store any unused bars in an airtight container in the refrigerator. As long as they stay dry, they should keep for months.
What can I use in place of caster sugar?
Any other sugar will work. Try regular white sugar, sucanat, coconut sugar, or brown sugar.
Do these scrub bars lather?
No, these particular bars do not. They're mainly meant to slough away dry skin and lock in moisture.
Can I use sugar scrub bars on my face?
As long as you use a fine-grain sugar (such as caster sugar), then go for it! If you are making scrub bars with a coarser sugar, it would be best to use them on the body only.
Do I have to use beeswax? I am vegan, so what can I use in place of beeswax?
A wax is needed to help these bars hold their shape. But it doesn't have to be beeswax. Feel free, especially if you are vegan, to use carnauba wax or soy wax instead.
We swear by these matcha lotion bars or this shea butter body scrub for revitalizing parched skin.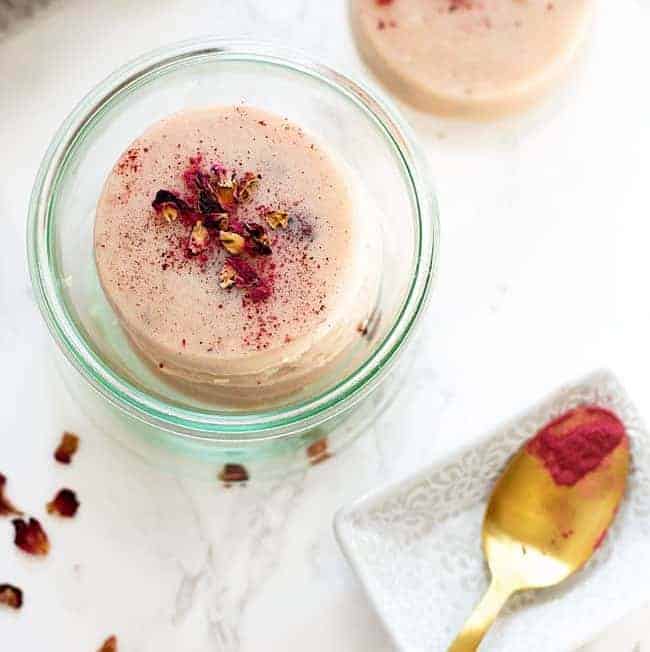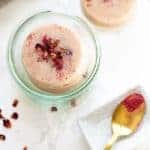 Print
Citrus-Rose Sugar Scrub Bars
Buff away dry, dead skin cells, and lock in moisture with these DIY citrus-rose sugar scrub bars. They make great gifts too!
Equipment
Microwave safe bowl

Wire whisk

Silicon mold or paper-lined muffin tins
Instructions
Combine the coconut oil, shea butter, and beeswax in a small microwave-proof bowl (a bowl you don't mind getting messy). Microwave on high in 30-second intervals until everything is just melted.

Add the essential oil and whisk to combine.

Slowly add the sugar (and the beetroot and rose petals—if using) and mix it all together. If you have trouble with the mixture solidifying too quickly, just pop it in the microwave for another 20–30 seconds.

Let the mixture cool slightly before pouring into your molds. If you pour while the oils are still hot, the sugar will settle at the bottom, in which case you might need to spoon the settled sugar into the mold. Then place in the freezer for 20 minutes to cool.
Notes
To use, warm a bar in your hands until it has melted slightly, then gently buff skin. Rinse with water.
Store unused bars in the refrigerator for up to 3–4 months.
This article was medically reviewed by Dr. Gina Jansheski, a licensed, board-certified physician who has been practicing for more than 20 years. Learn more about Hello Glow's medical reviewers here. As always, this is not personal medical advice and we recommend that you talk with your doctor.
421