Bug bites are the worst, right? No matter what I do, I can never seem to avoid the itchy bumps and bites that come with summer. Even with citronella candles, repellent sprays and long sleeves, I inevitably still get bitten. Sadly, I think it's an uphill battle I'm destined to lose but that doesn't mean I can't come prepared.
This super soothing bug balm is a portable solution to insect bites of all sorts. Essential oils like lavender and lemon balm soothe inflammation while shea butter protects irritated skin. Just pop the cap on and toss it in your purse so you're armed for your next outdoor adventure.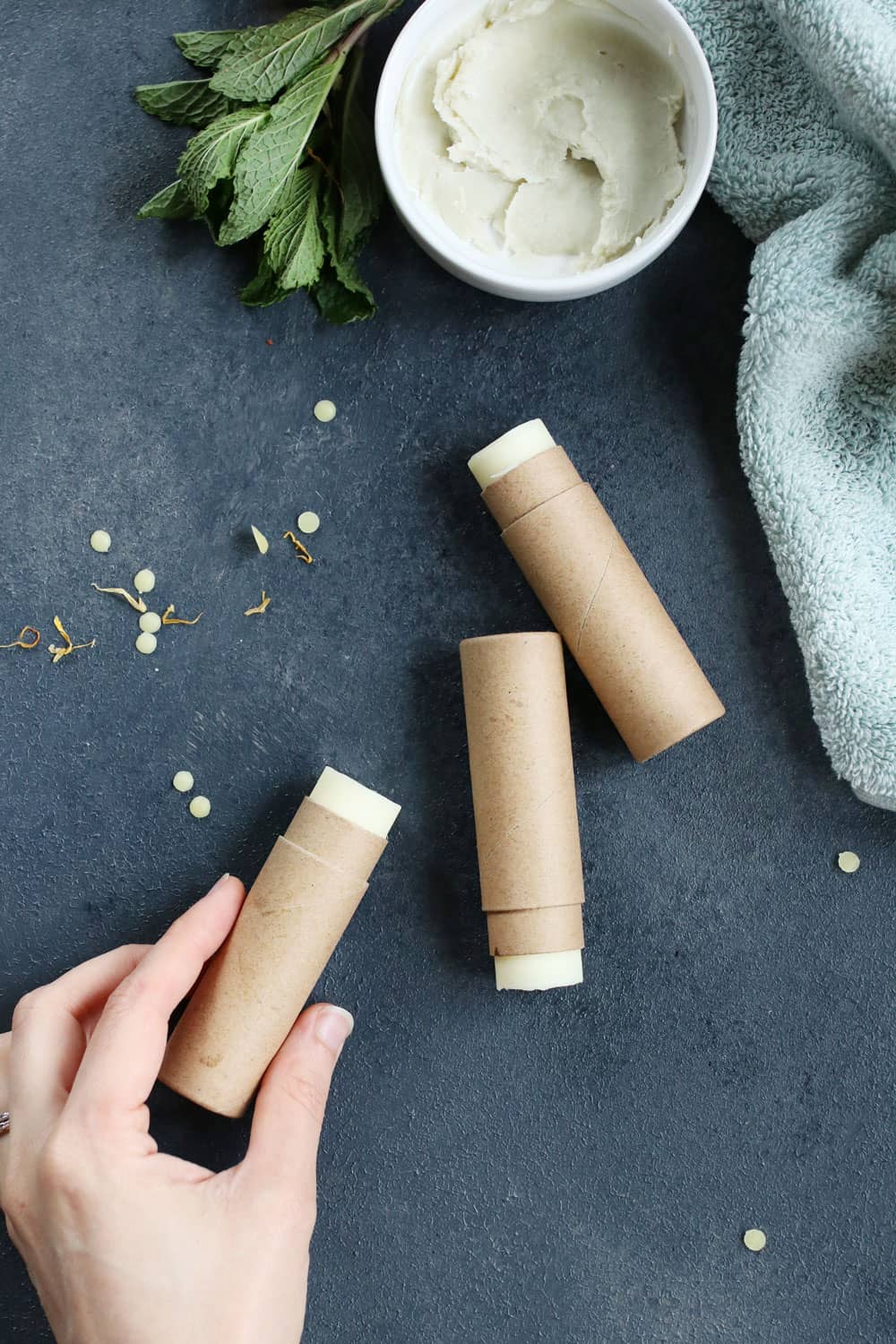 Soothing Bug Bite Sticks
Traditional anti-itch creams can be pretty icky when it comes to the ingredients. Whether you have sensitive skin or you're just concerned about toxic chemicals, it makes sense to choose an insect balm that's 100% natural.
Thankfully, making your own is super easy. This one uses only a handful of skin-soothing ingredients, many of which you might already have in your pantry.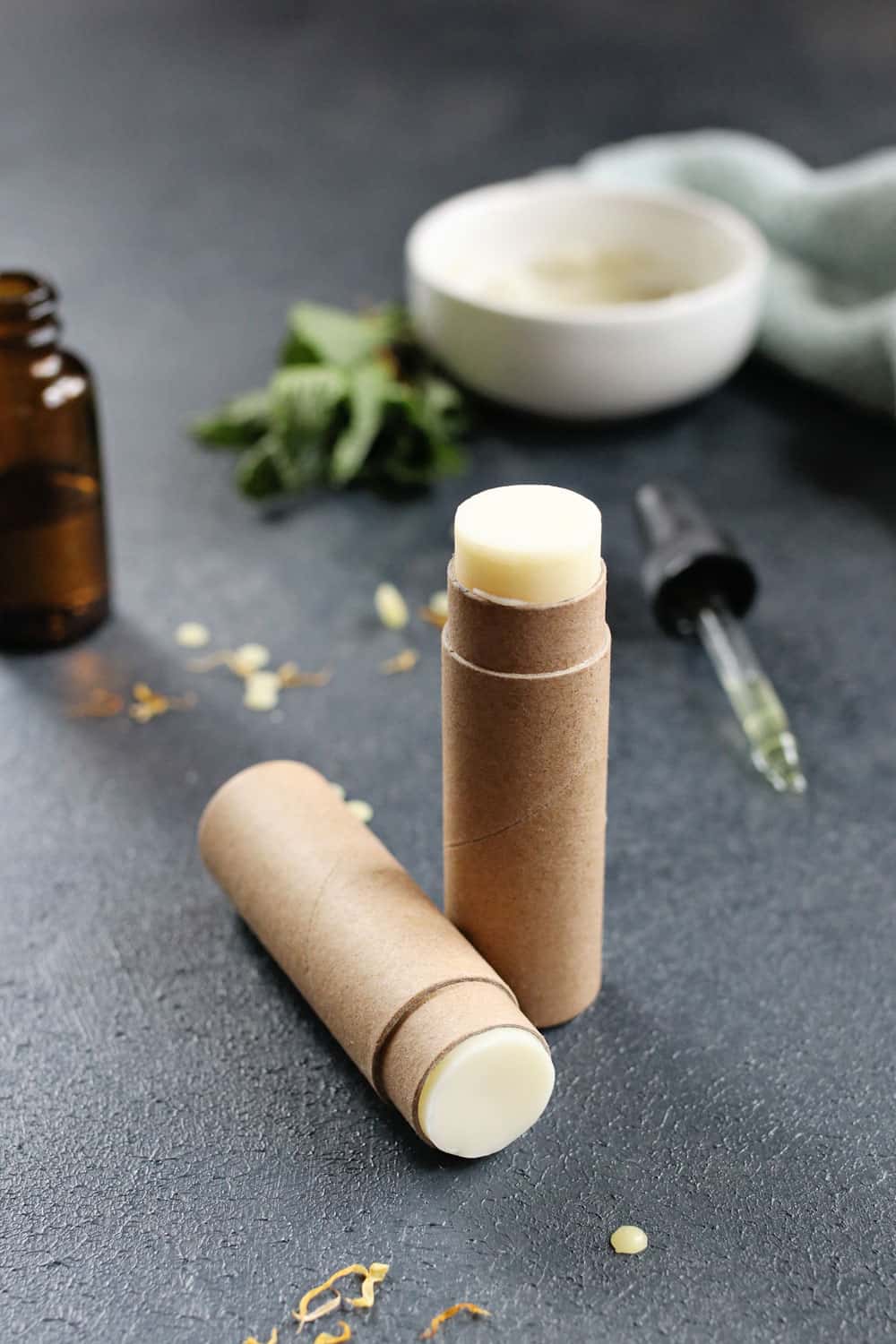 All of the bug balm recipes floating around out there are pretty much the same: beeswax, shea butter and oils. That leaves a lot of room to play around and find a recipe that works for you. I use coconut oil in mine because it's antibacterial and I love how it feels on my skin, but olive or avocado oil would also work. Then just add some essential oils to soothe skin and decrease inflammation.
Here are my faves for taking the itch out of bug bites:
Lavender – An all-around amazing herb for irritated skin. Lavender also has insect repellent qualities so it might even help keep you from getting bitten twice!
Lemon balm – One of my favorite summer herbs, lemon balm is incredibly calming and soothing. It also stimulates circulation, thus helping to heal those pesky bites.
Tea tree – Tea tree oil has antiseptic, antiviral, antifungal and antibacterial properties so bites can heal faster.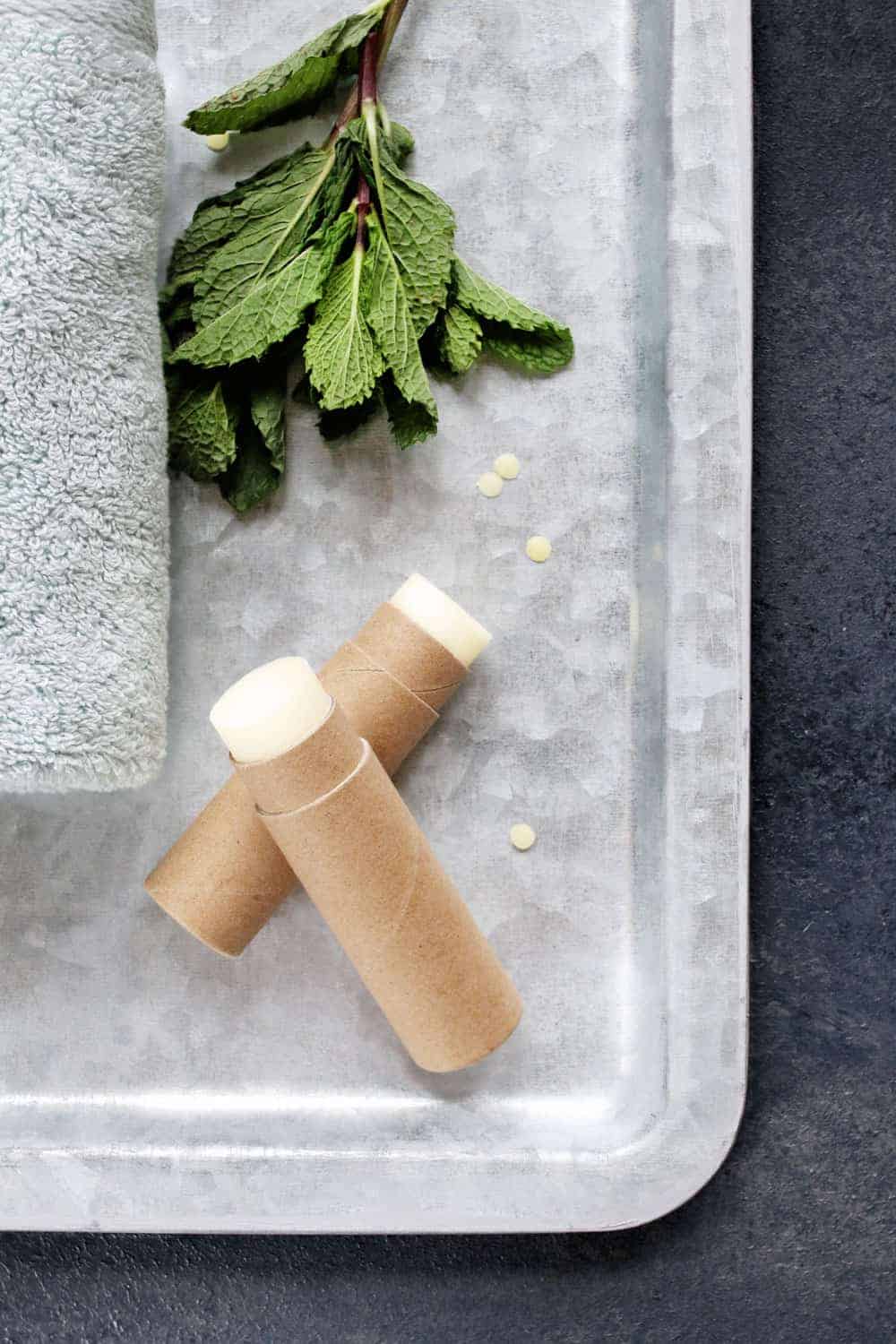 And while you don't have to store your bug balm in tubes, I love how portable they are. Since I don't always know when I'm going to be spending time outside, I always keep a tube or two in my purse for emergencies. It's kid safe and can even be used for cuts, scrapes and sun burn relief. Oh, and it also doubles as lip balm and moisturizer in a pinch! How's that for multi-tasking?
Update: these sticks are also uh-ma-zing for poison ivy. After an unfortunate run-in with poison ivy this summer, these bug bite sticks were one of the few natural remedies I could find that helped soothe the itch. From now on I'll always keep one in my medicine cabinet for unforeseen emergencies.
Ingredients
In a small pan, melt beeswax, shea butter and coconut oil. Stir well.
Remove from heat and stir in lemon balm, lavender, and tea trea oil. Let cool slightly, then pour into 1-ounce lip balm containers. It should make about 4 ounces of balm.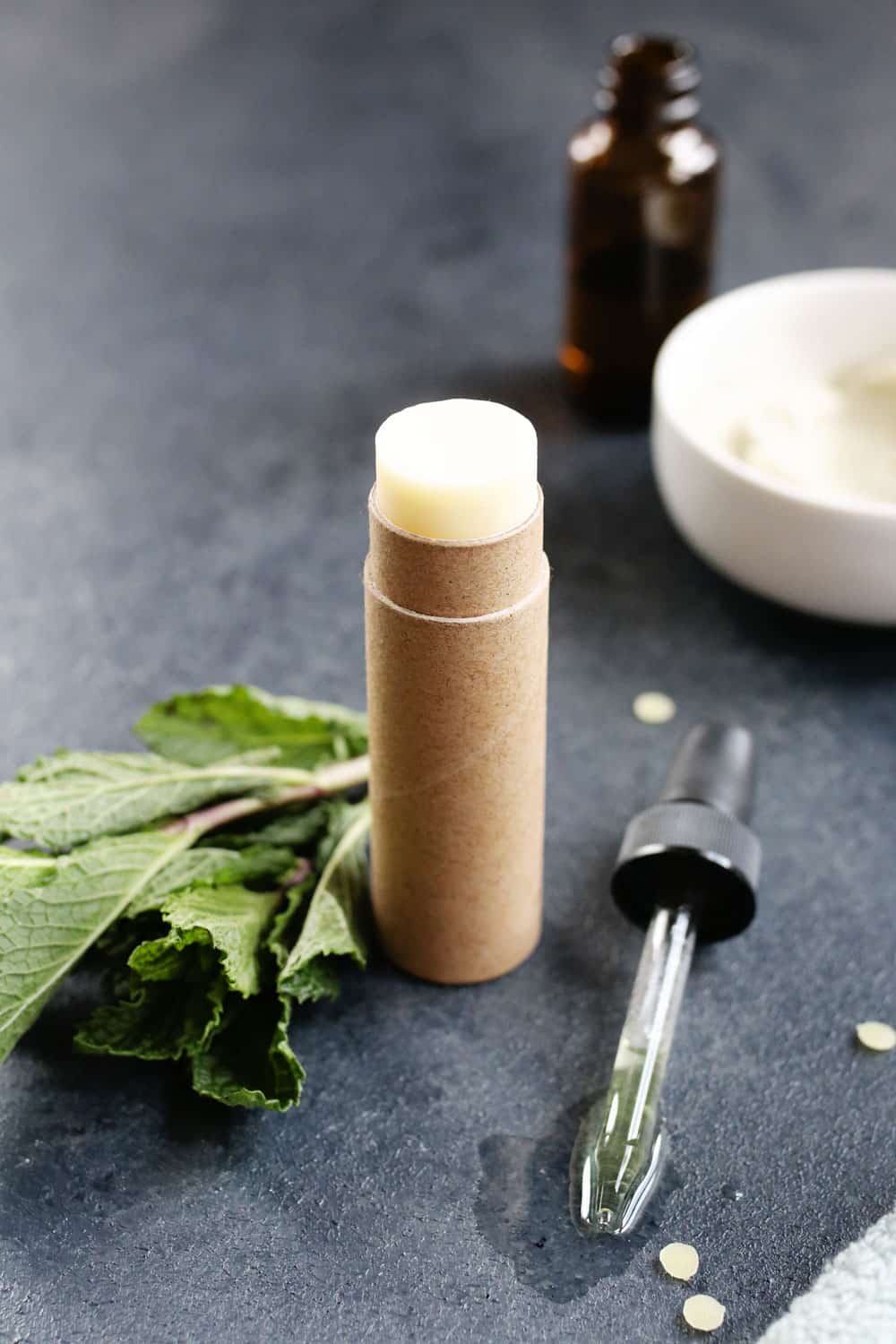 70