Over the past year or so I've been slowly adding to my essential oil collection. (Though I have a rather bad memory about what I've already purchased and keep buying citrus.) My latest purchase: jasmine. Taking inspiration from Philosophy's annual perfume dedicated to l'amour I created my own romantic homemade solid perfume.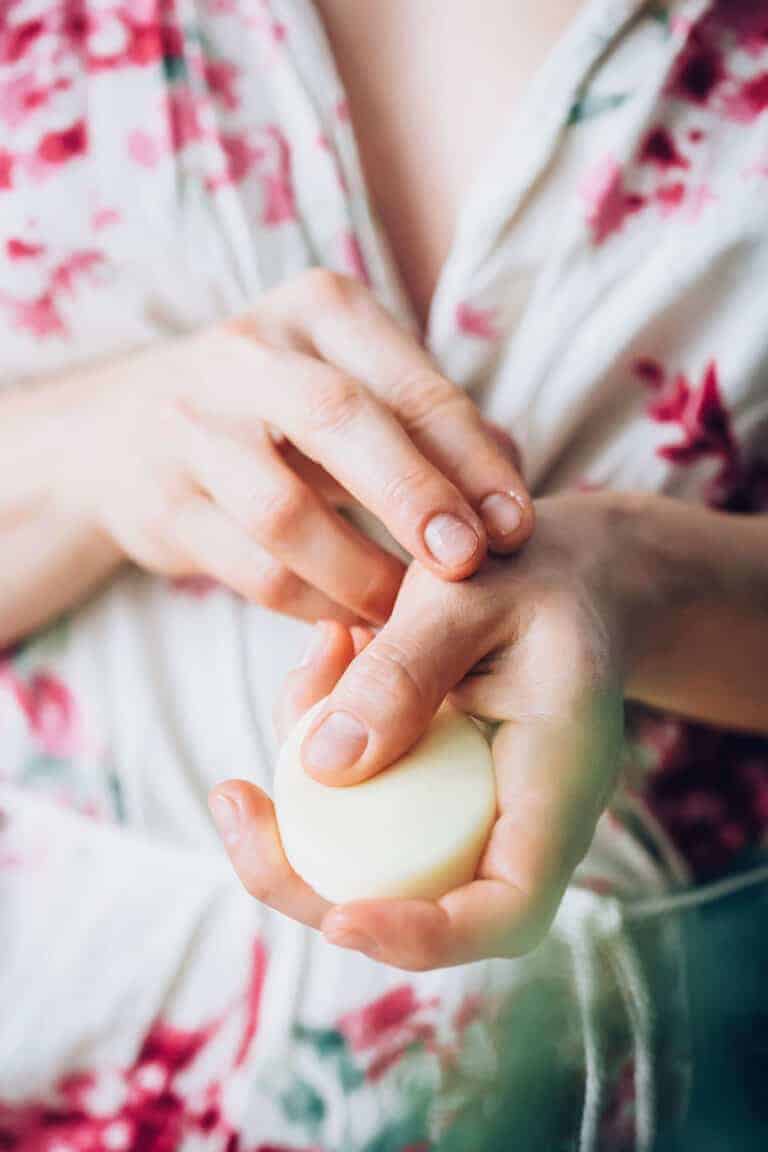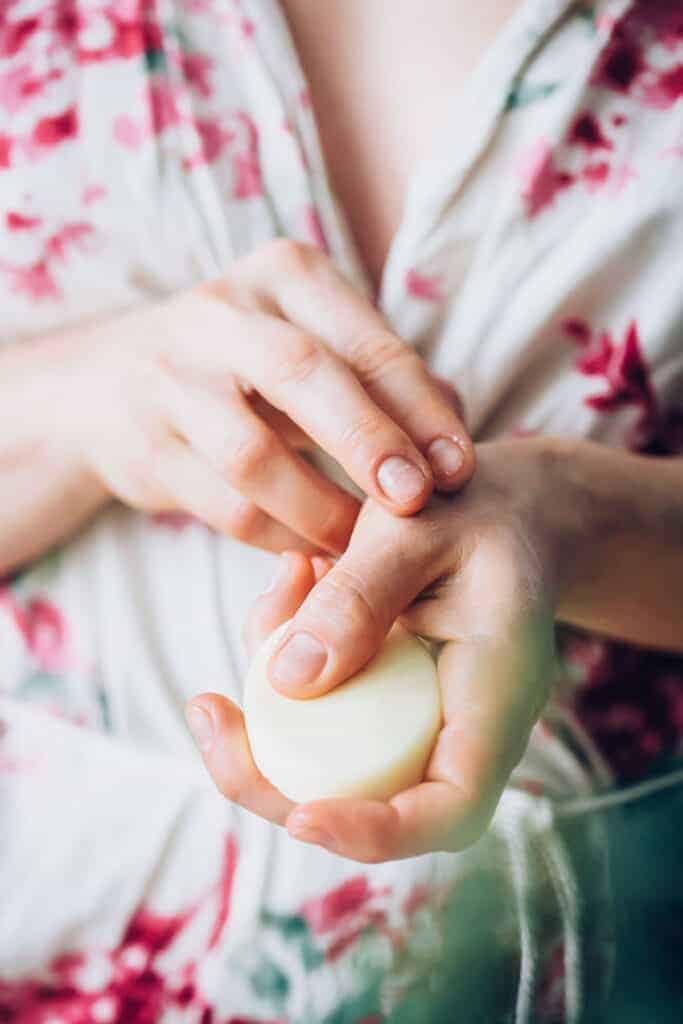 How to Make Solid Perfume
There is something so romantic about jasmine's soft floral scent. It always reminds me of the evening Mark and I spent dancing at a Pakistani wedding party. Decorated with marigold and jasmine garlands and flickering candles it was the perfect romantic setting.
And in a bit of a fortuitous craft fail, I made solid lotion bars! Turns out it is super easy to make both solid perfume and lotion bars with a bit of oil and beeswax.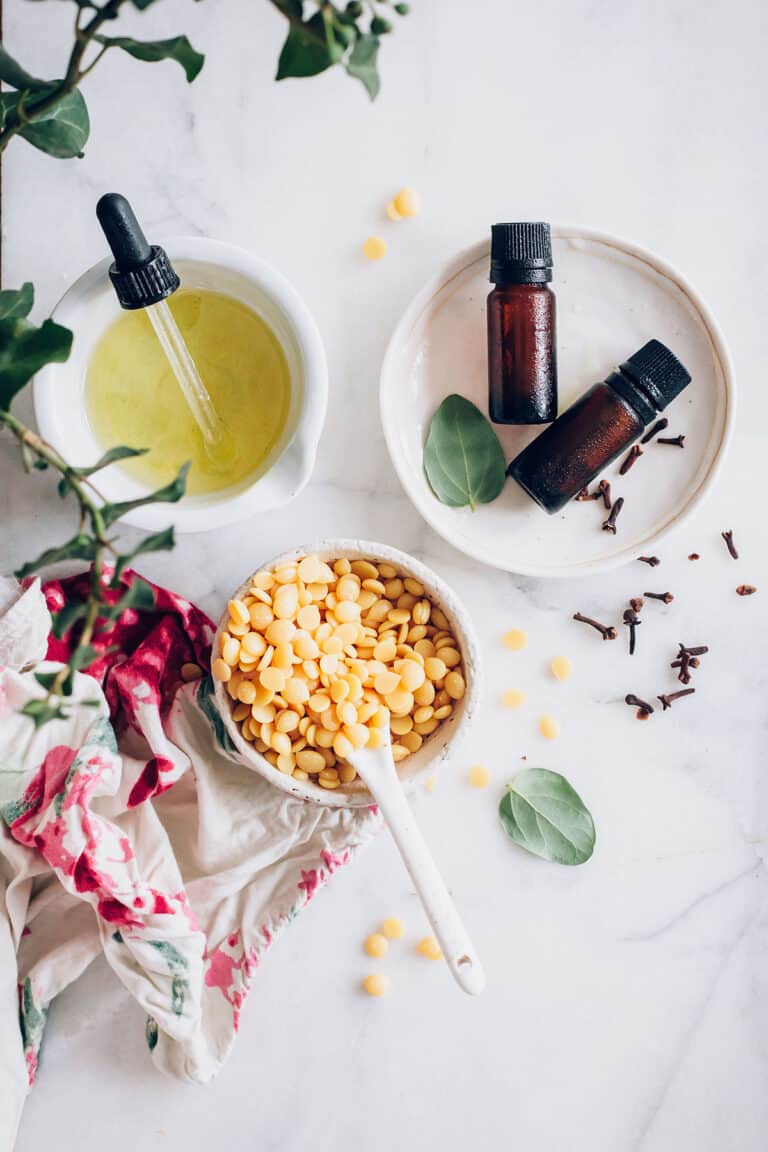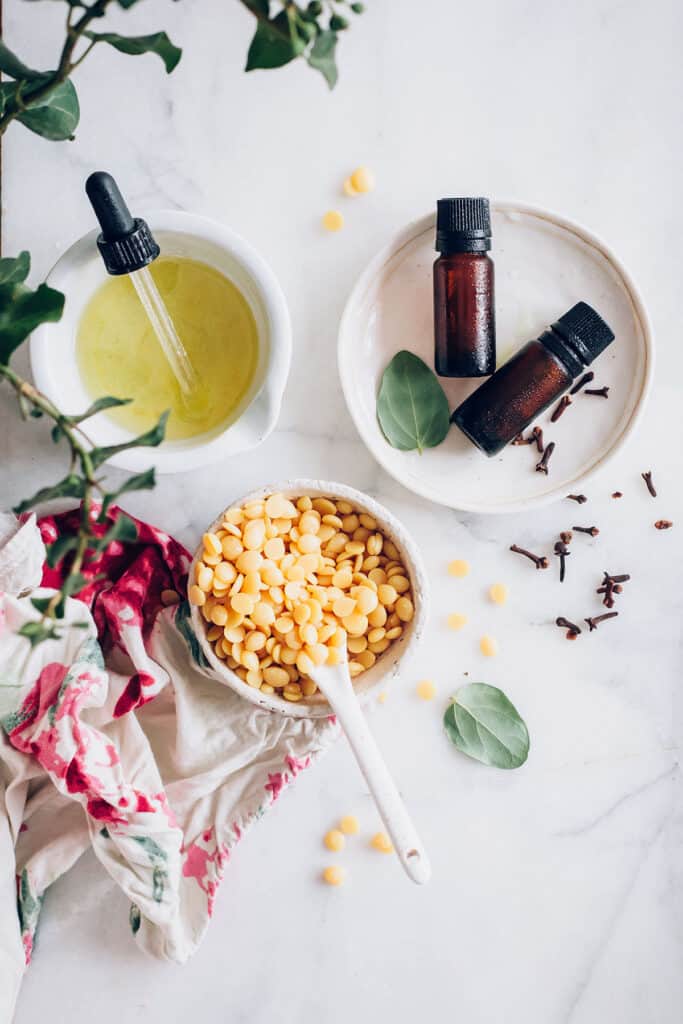 Supplies needed:
2 tablespoons almond oil
2 tablespoons beeswax
6 drops jasmine essential oil (Note: Jasmine oil is super expensive. It's a pretty fragrant oil so an absolute in oil will still give you plenty of scent for a fraction of the cost. I find it impossible to get exactly '2 drops' but don't stress. Just go slow because some oils, like clove, will quickly overpower.)
2 drops clove essential oil
2 drops vanilla essential oil
Clean containers.
How to make solid perfume:
Step 1
Slowly heat the beeswax in a double boiler. When completely melted combine add the essential oil and quickly transfer to a clean container.
Step 2
Let the mixture sit until it hardens – you can put it in the freezer to speed things up. To apply, rub with your finger to soften slightly and apply to skin.
Want Solid Lotion Bars Instead?

If your solid perfume is too, well, solid, then congrats! You've made a lotion bar! Having the patience to measure is not my forte, and on my first attempt I added too much beeswax. When it hardened, the perfume fell right out of the container. So if you want to do that on purpose (and you should!) just increase the amount of beeswax by about a tablespoon.
Rub the solid lotion between your hands for a lovely scented moisturizer. The sweet floral jasmine scent is nicely balanced with the spicy clove and warm vanilla. You can also experiment with adding rose, patchouli or even citrus oils.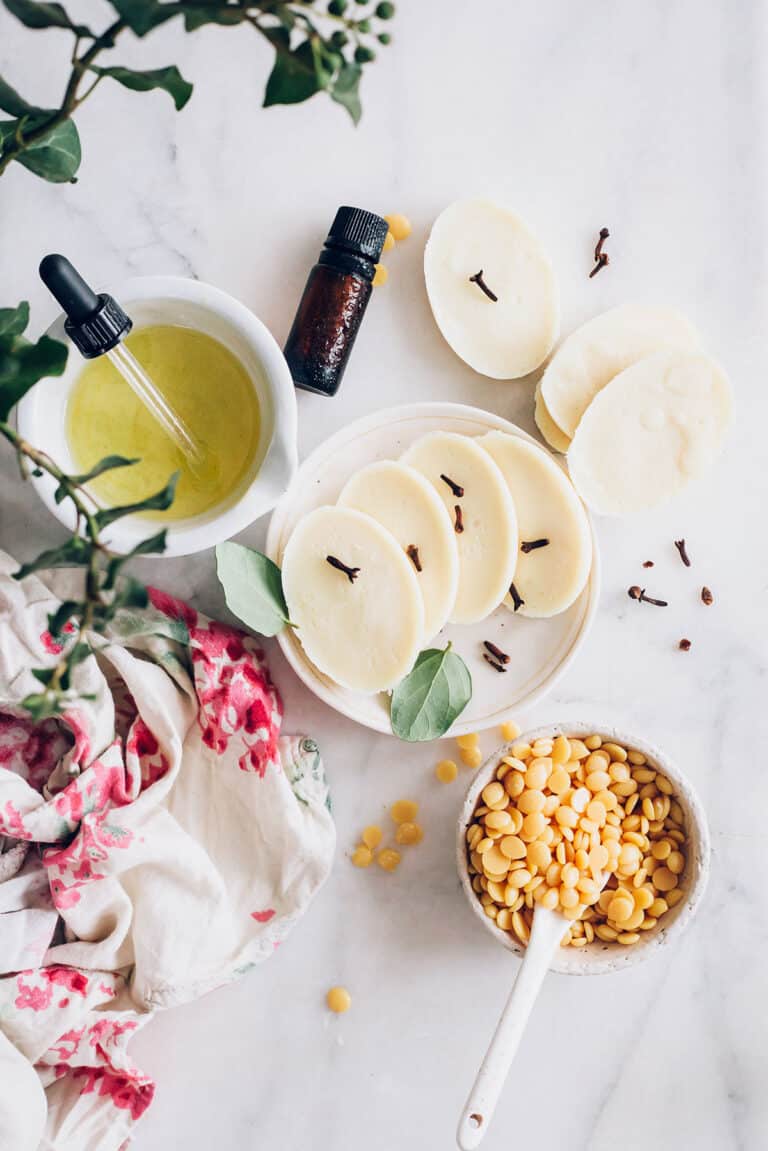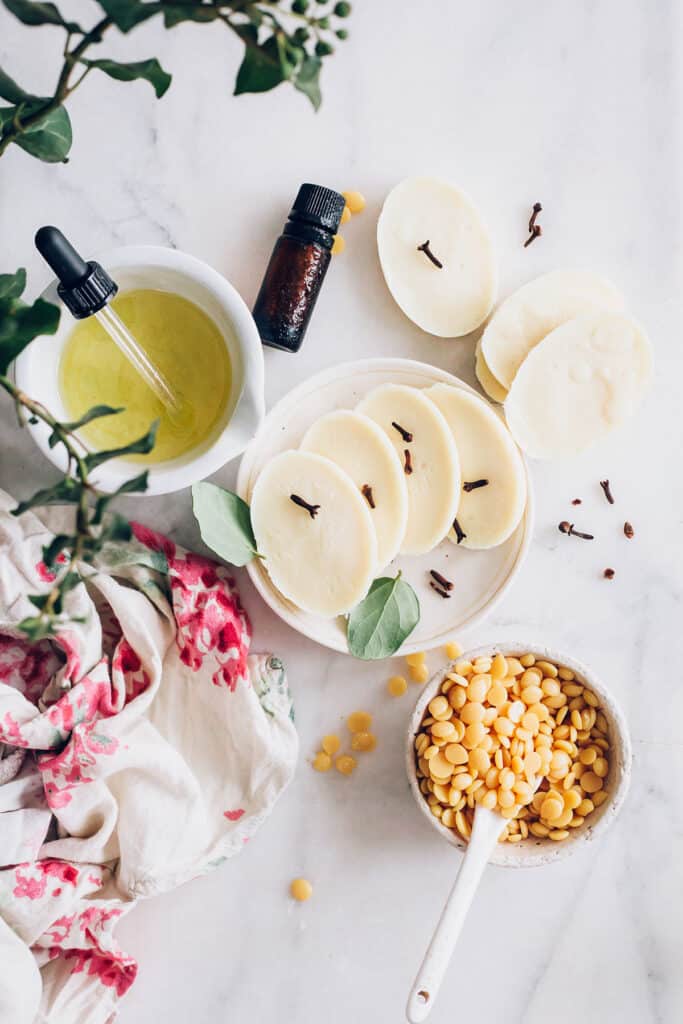 What is your favorite romantic scent? Last year I tried out a 'man magnet' body oil spray, and it was the perfect spicy scent for cold temps.
Photos by Ana Stanciu
90