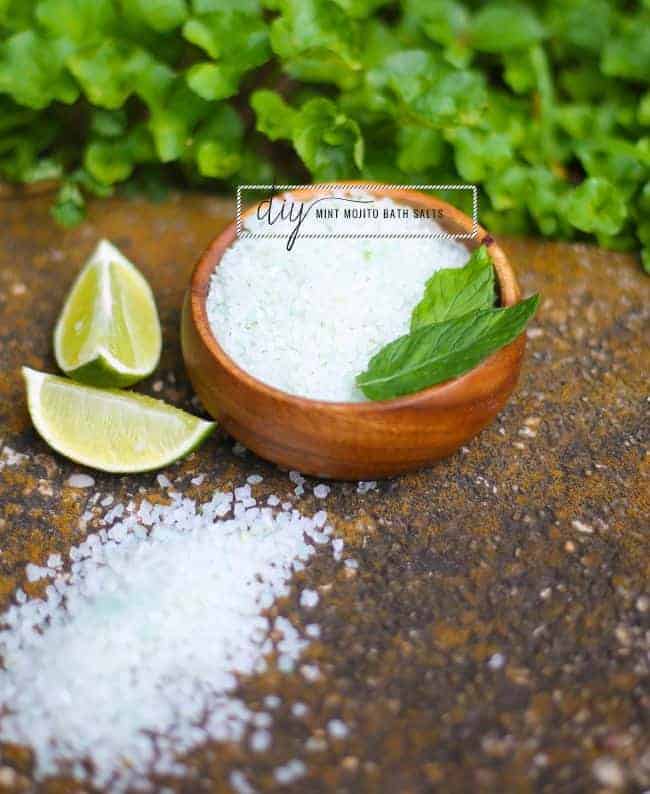 When we moved into our rental house a year ago we discovered a huge patch of wild mint in our backyard. I've been warned about mint, and it's true, it does grow like a weed! Which is a good thing since the mint I planted (in a pot) earlier this year withered and died after a week in the scorching sun (oops).
So now I can have mojitos all summer long! In fact, I can drink mojitos while relaxing in a minty mojito bath all summer long! Because those totally go together, right?
Mint mojito DIY bath salts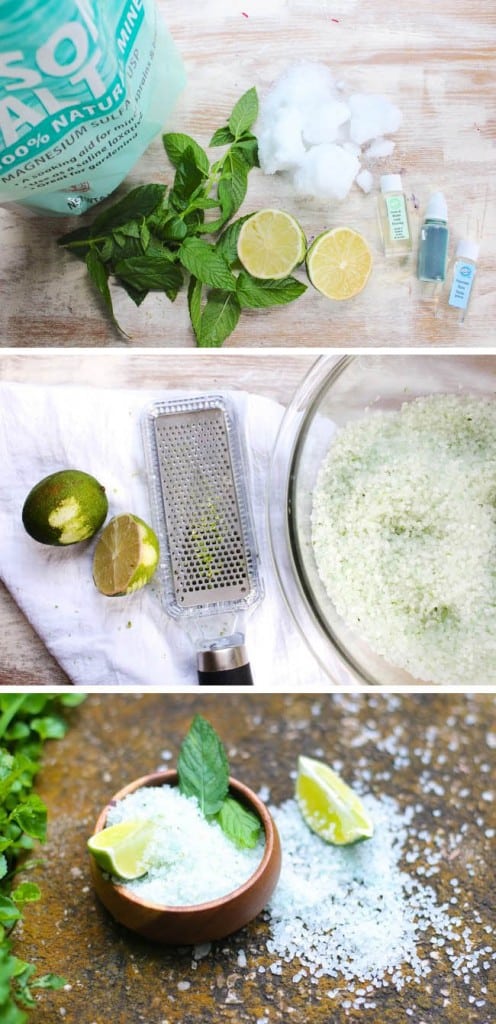 I love making bath salts. It's the perfect excuse for taking a realllly long bath to test things out.
Supplies needed:
2 cups Epsom salt, sea salt or kosher salt
Fresh mint, finely diced
Juice and zest of one lime
Green food coloring (optional)
In a small bowl, add salt, mint and lime juice and zest. Stir everything together. Then add 3-5 drops of mint essential oil. You can also add 1-2 drops of food coloring to give it a hint of green. Mix together until fragrance and color are well combined. Add 1/2 cup of salt to your bath. Enjoying while sipping a fresh mojito is highly recommended.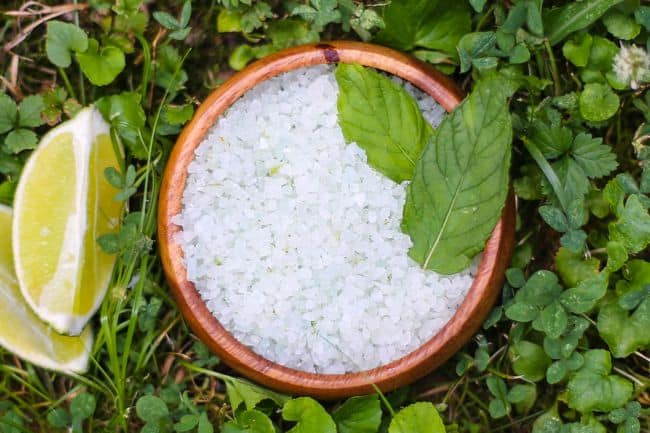 want more minty goodness?
Then check out the cool new brand hello. The line of 99% natural toothpastes, mouthwashes and breath sprays come in delicious flavors like – mojito mint! I think these folks like mint as much as I do because they have spearmint, pink grapefruit mint and even supermint flavors.
Yummy minty breath aside, I love their beautiful packaging (which was designed by the folks at BMW). My test products have been getting lots of attention – everyone is drawn to the clean, simple design.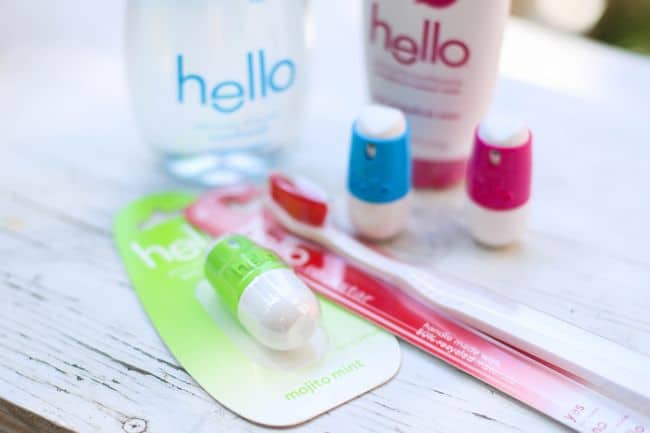 win a package of hello products and a $50 Visa gift card!
Yes, we're giving away hello samples and a $50 Visa gift card so you can stock up on every minty flavor.
Thanks hello!
How to enter:
Entry 1: Visit hello and leave a comment with your favorite new product and flavor
Entry 2: Like hello on Facebook and leave a comment
Giveaway is open to US readers only and ends at midnight on Monday, July 29. Good luck!
This post is sponsored by the folks at hello. Thank you for supporting the brands that make this site possible!