When we moved into our rental house a year ago we discovered a huge patch of wild mint in our backyard. I've been warned about mint, and it's true, it does grow like a weed! Which is a good thing since the mint I planted (in a pot) earlier this year withered and died after a week in the scorching sun (oops).
So now I can have mojitos all summer long! In fact, I can drink watermelon mojitos while relaxing in a minty mojito bath, courtesy of super this refreshing homemade bath salt, all summer long! Because those totally go together, right?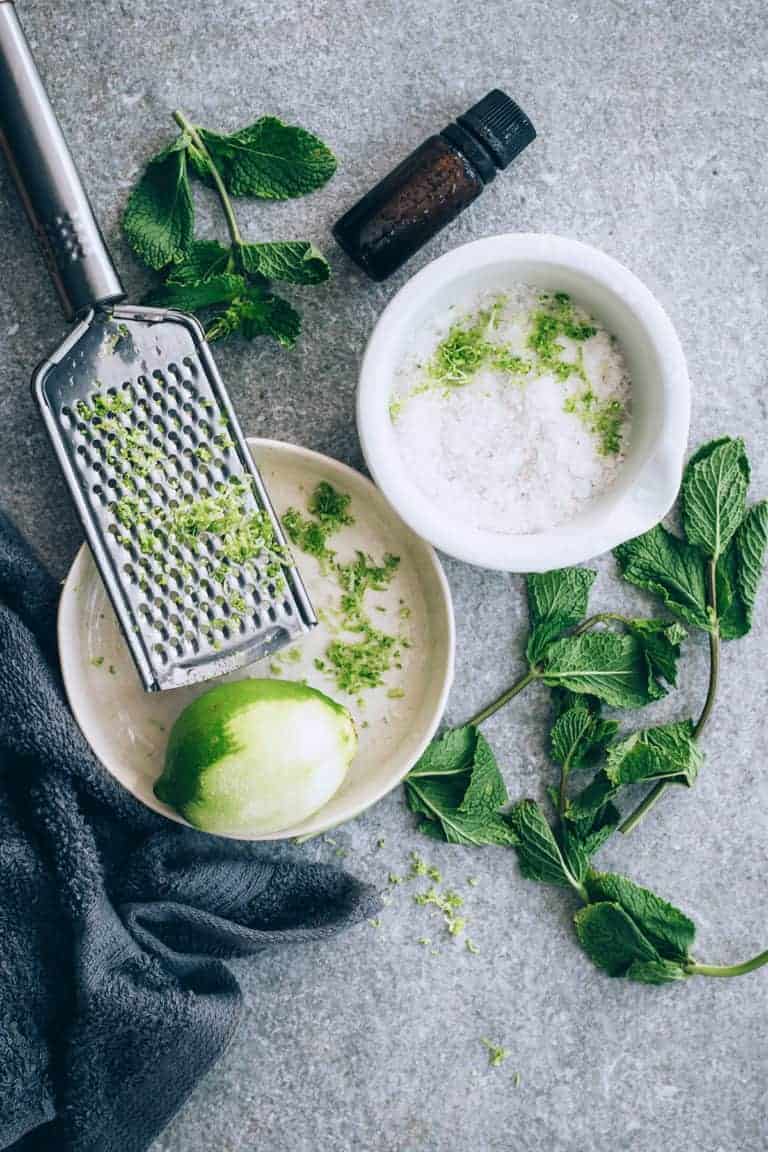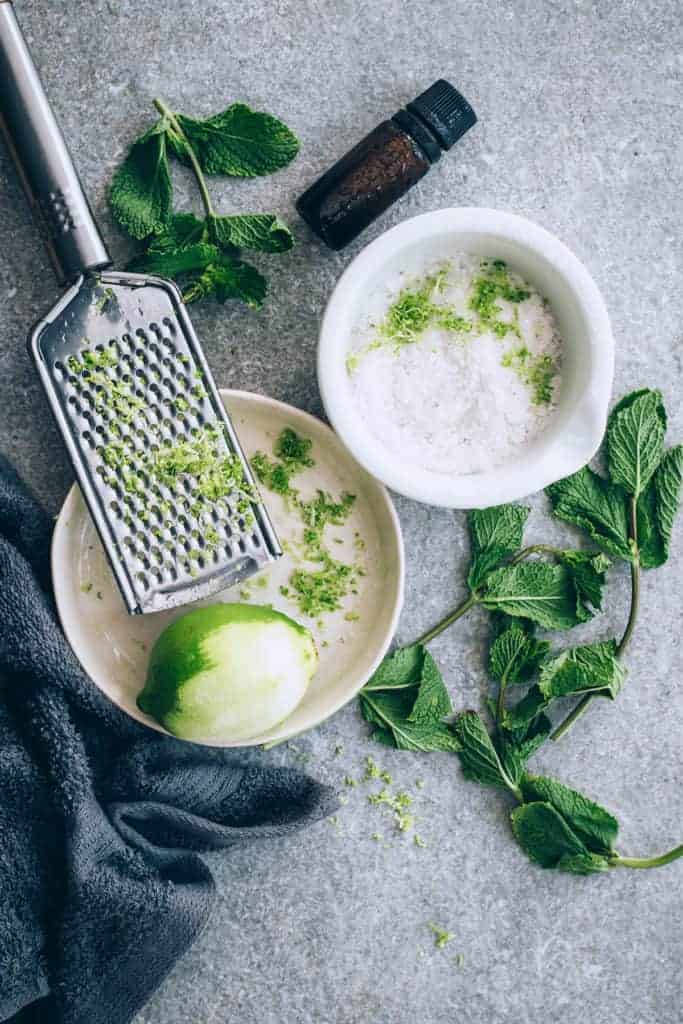 Mint mojito homemade bath salts
I love making bath salts. It's the perfect excuse for taking a realllly long bath to test things out. Maybe that's why there were so many when we rounded up all of our bath salt recipes – 15 to be exact!
Mint is one of my favorite beauty ingredients. I use the cooling, refreshing scent in everything from face masks and tonic lotions, to scrubs and body lotions. Sometimes I use mint essential oil, sometimes the fresh leaves, but the results are always the same – calming, uplifting, purifying. Peppermint oil is perfect for easing headaches and applying the natural anti-inflammatory to the skin soothes itchy, irritated skin from mosquito bites and poison ivy.
Lime gets less attention in homemade beauty than orange or lemon, but the tart aroma helps clear your thinking and stimulate energy. Plus lime juice is an excellent toner for oily skin and even dandruff.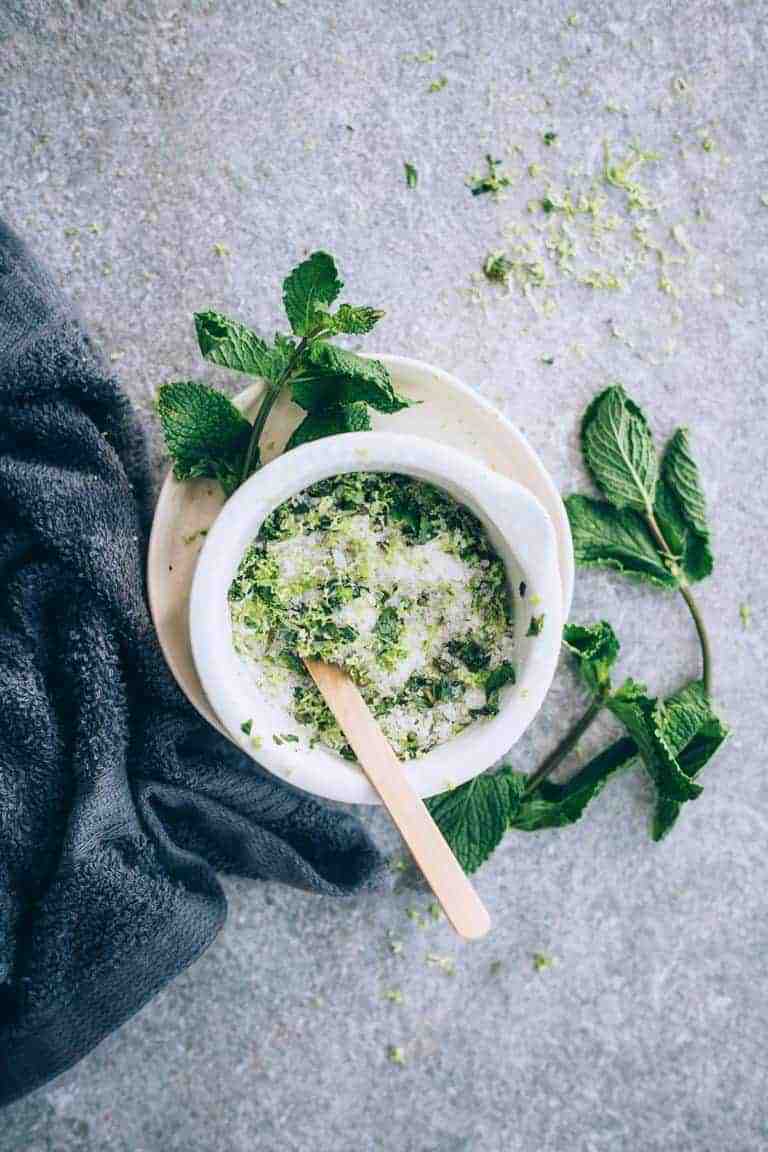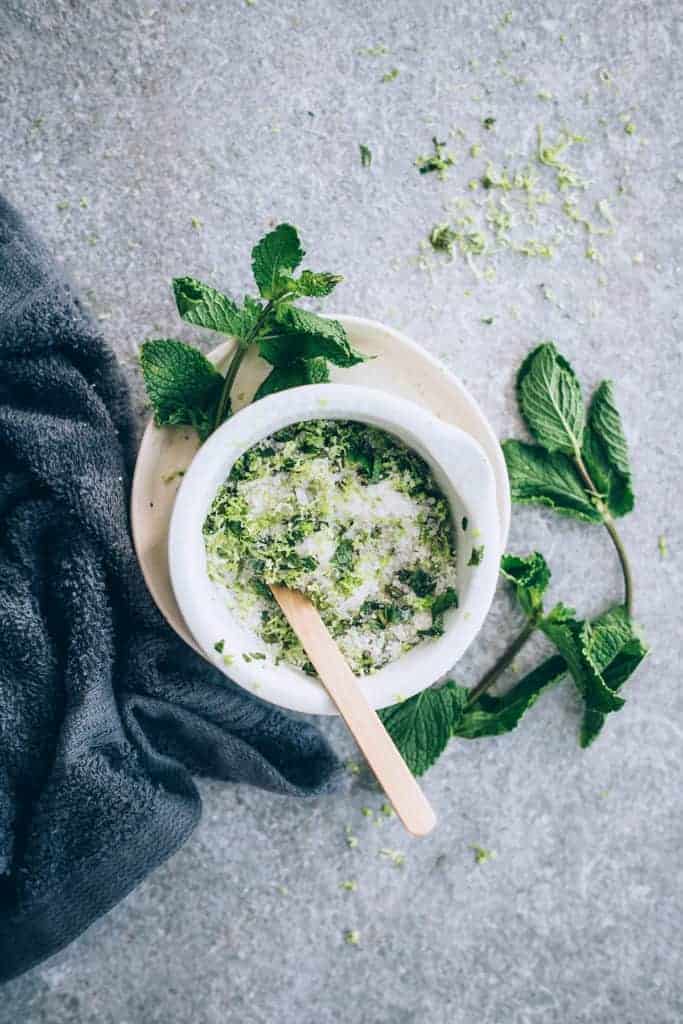 Enjoying these bath salts while sipping a fresh mojito (maybe this matcha version?) is highly recommended.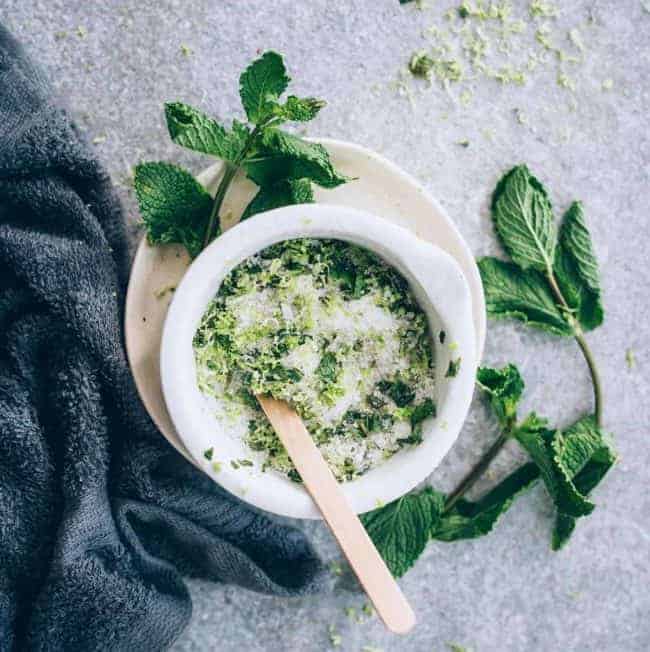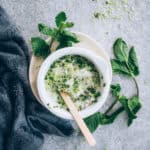 Print
Minty Mojito Homemade Bath Salts
An easy mint mojito homemade bath salt recipe - the cooling, refreshing scent of mint and lime are perfect for summer soaking!
Instructions
In a small bowl, add salt, mint and lime juice and zest. Stir everything together.

Then add 3-5 drops of peppermint essential oil.

You can also add 1-2 drops of food coloring to give it a hint of green.

Mix together until fragrance and color are well combined.

Add 1/2 cup of salt to your bath.
Photos by Ana Stanciu
62