I tested out this mud mask recipe on a day when Henry was home sick (anyone remember Henry Happened? He's almost 6 now!). I knew he would freak out if he saw me so I hid in the bedroom. Well, you can't escape your kids, even for a 15-minute face mask. He found me and shrieked. The dog found me and growled. Yes, sometimes homemade beauty masks aren't pretty.
But this Mocha Mud Mask is a power-packed anti-aging treat for your skin. Take a few minutes this weekend to whip one up and hide in the bathroom if necessary.
Homemade Mud Mask Recipe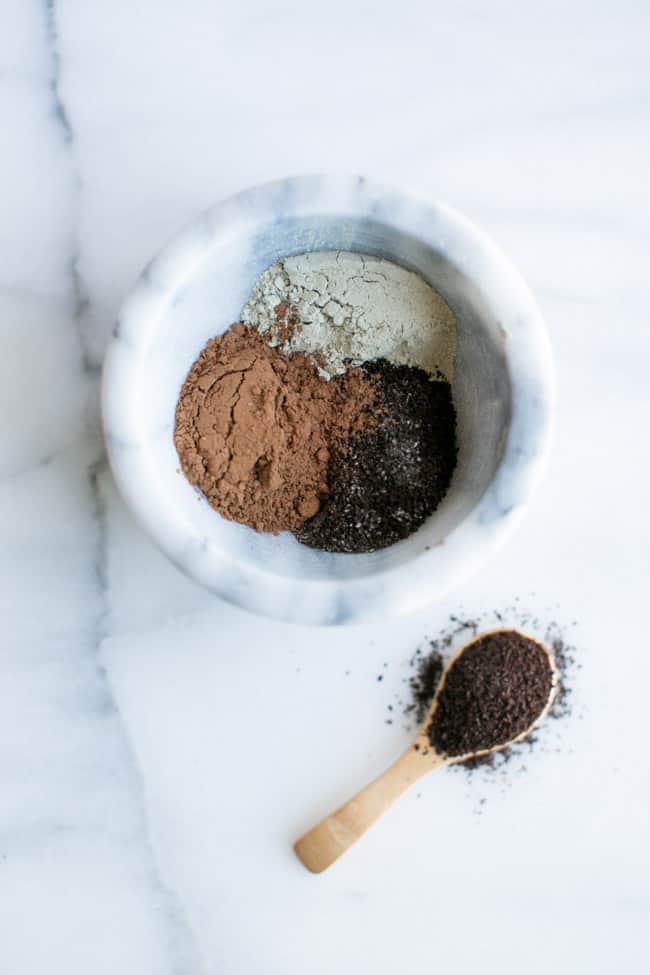 Yes to chocolate!
Cocoa powder delivers tons of anti-aging antioxidants. It contains flavonoids that help the skin retain moisture, an essential ingredient for glowing skin, as well as copper, iron and magnesium. Cocoa's antioxidants help repair damaged skin, and it contains the compound xanthine that may help prevent sun damage.
Not only does cocoa contain powerful natural plant compounds, but it also has been proven to help lower blood pressure and boost your mood. Look for dark chocolate cocoa powder (sometimes called cocoa) for the most benefits.
And it's okay to have a daily dose of chocolate, too! Look for dark chocolate with a 70% or higher cocoa content to get the most flavonoids or try this easy superfood chocolate bark recipe.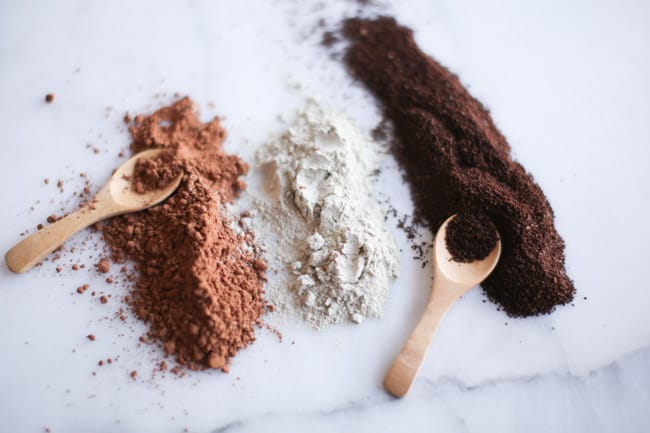 Not only do coffee grounds make for inexpensive exfoliation, but the caffeine in fresh grounds provides other skin benefits, like reducing puffy eyes. Coffee will cleanse and exfoliate, firm and tighten skin, and even give you an energy boost.
Fairly common and easy to find, Bentonite clay is made of volcanic ash and can be extremely effective in pulling out toxins and impurities from the skin. Your skin will be as soft as a baby's behind after a clay mask! Check out our guide to clays to find the best fit for your skin type.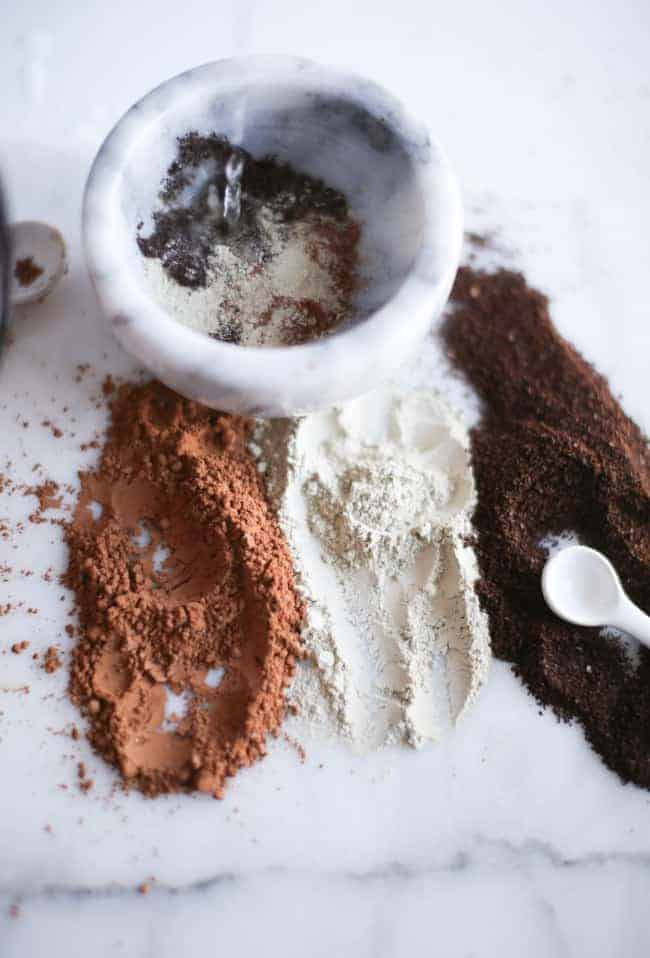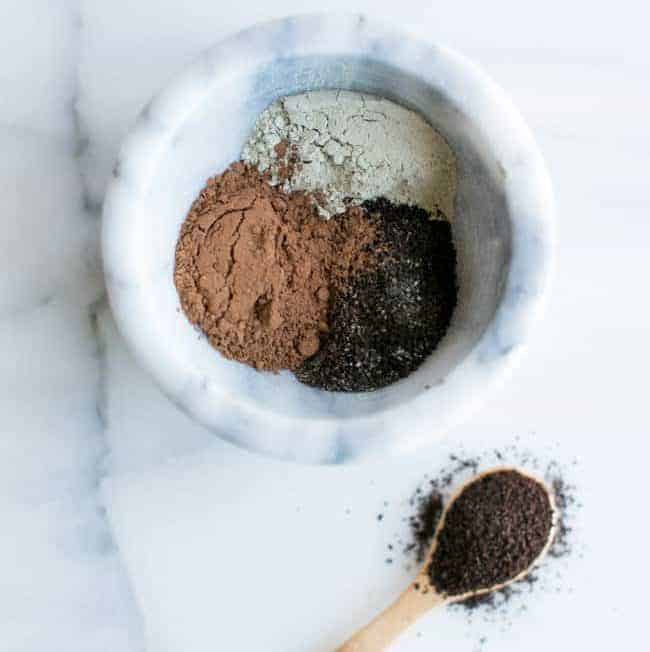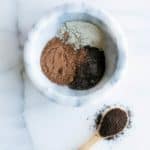 Print
Energizing Mocha Mud Mask
A homemade mud mask recipe with cocoa, coffee and clay that's a power-packed anti-aging treat for your skin.
Equipment
Small bowl

Non-metal spoon
Instructions
Combine ingredients in a non-metal bowl and stir together with a wooden spoon.

Add enough water to make a smooth paste.

Apply to face and chest with clean hands.
Notes
Relax for 15 minutes. If the clay dries before 15 minutes go ahead and remove mask.
Rinse mask and gently massage coffee into skin to exfoliate.
73