What is agar and how can we use it? Agar (or agar-agar) is made from seaweed–more specifically red algae–and it's commonly used in cooking as a plant-based alternative to gelatin. It's usually found in Asian groceries and health food stores, but today I'll show you how to put it to use in your beauty routine too!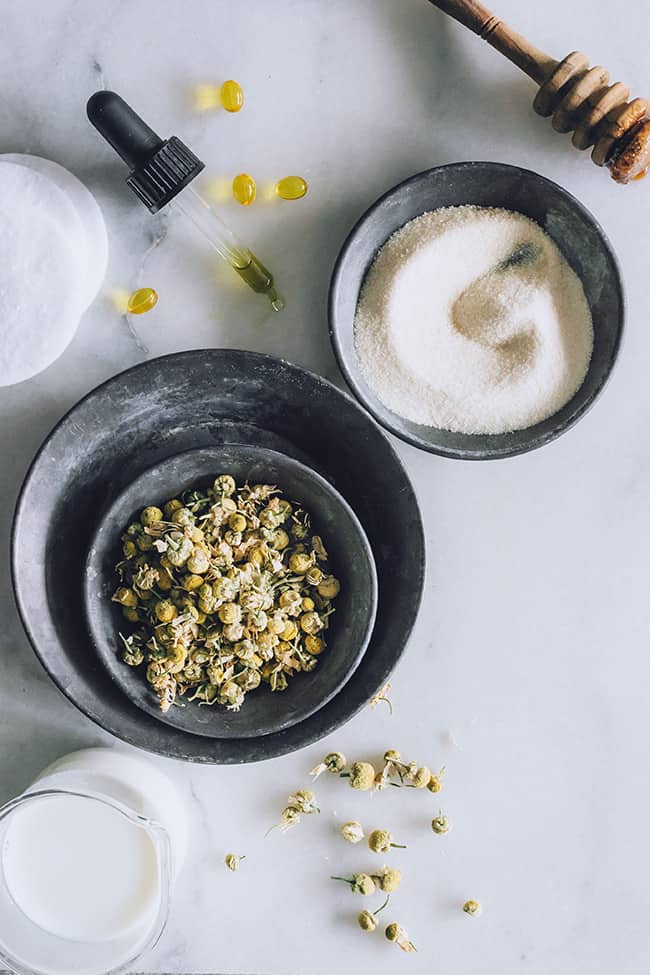 Agar agar softens and moisturizes skin; it also helps thicken and bind other ingredients together. Rich in minerals, this seaweed boasts calcium, magnesium, iron and copper. Powder is the easiest form to use in beauty recipes, but it also comes in flakes, strips and bars. This mask, while hydrating, is a great exfoliating mask, removing surface dead skin layers as you peel it off. Agar agar is extremely versatile so don't be afraid to experiment a little with your recipe.
Agar Agar Peel-Off Mask for All Skin Types
You'll want to steam milk in a heat safe bowl, then add the agar powder. Mix well and add the honey and essential oil. Keep mixing until the consistency is even. Apply while the mask is still warm, but not hot.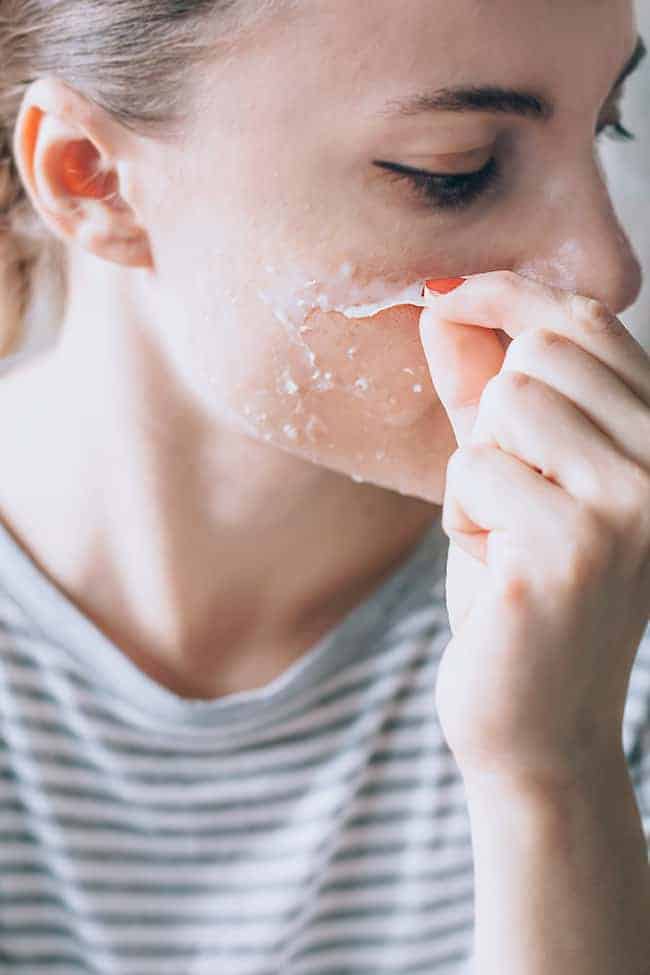 Application Tips: While applying the mask with a face or makeup brush be sure to avoid the eyebrows and the eye area, as it can pull and tug during removal. Apply an even layer from chin to forehead, concentrating on the nose area or any area with concentrated clogged pores or blackheads.
Once dry–it usually takes 10-20 minutes–you'll feel your face tighten. Start to peel in an upward motion beginning with the chin area. Gently peel in an upward motion all the way through the forehead section. It may peel off in several sections, which is fine.
After you've peeled off most of it, use a warm washcloth and remove any leftover mask. Finish with a hydrating moisturizer or serum.
112