By now you're probably using a homemade scrub for your body. But what about your lips? That's one super sensitive area that often gets neglected. According to NYC dermatologist Dr. Neil Sadick the skin on your lips tends to become drier faster than other parts of your body because the surface skin on your lips is thinner. So use a mild exfoliant to slough off any dead skin on the lips and uncover smooth, healthy lips.
A lip scrub combines exfoliation with much needed moisture to to keep lips softer longer, even in cold winter weather. It's a must, especially if you're dealing with dry, chapped lips.
So get on the lip scrub wagon with these homemade recipes and follow with a homemade lip balm for super soft, kissable lips! There's a recipe here for everyone's preferences, plus they're all good enough to eat!
10 DIY Lip Scrub Recipes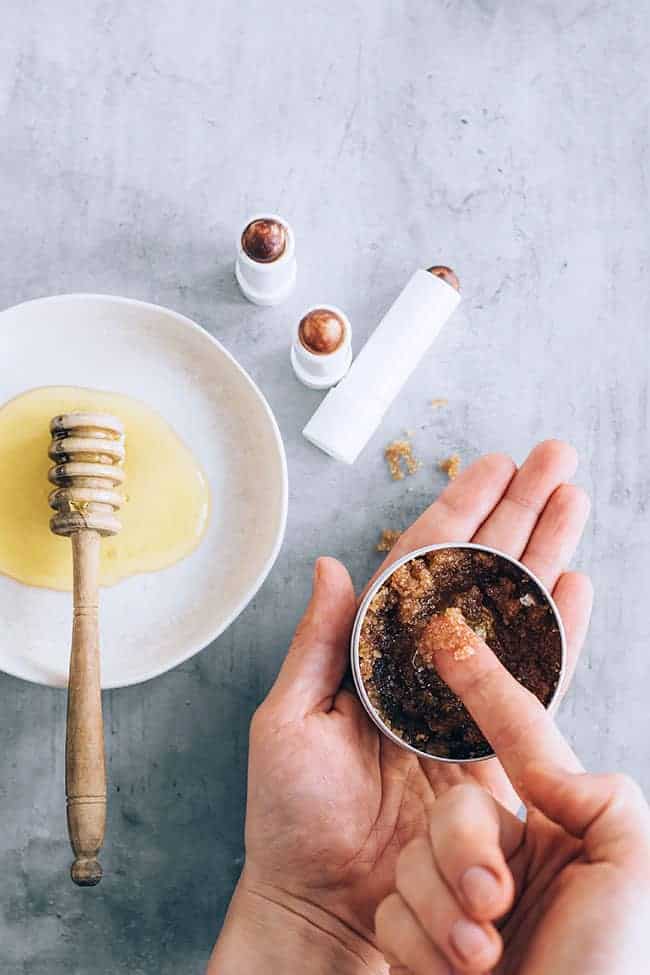 Indulge in chocolate without actually eating it! If you're a fan of mint chip ice cream this tasty lip scrub with a drop of peppermint is the way to go. This recipe relies on a super-sweet mix of sugar, honey, and almond oil for lips that are exfoliated and hydrated at the same time—and perfectly kissable!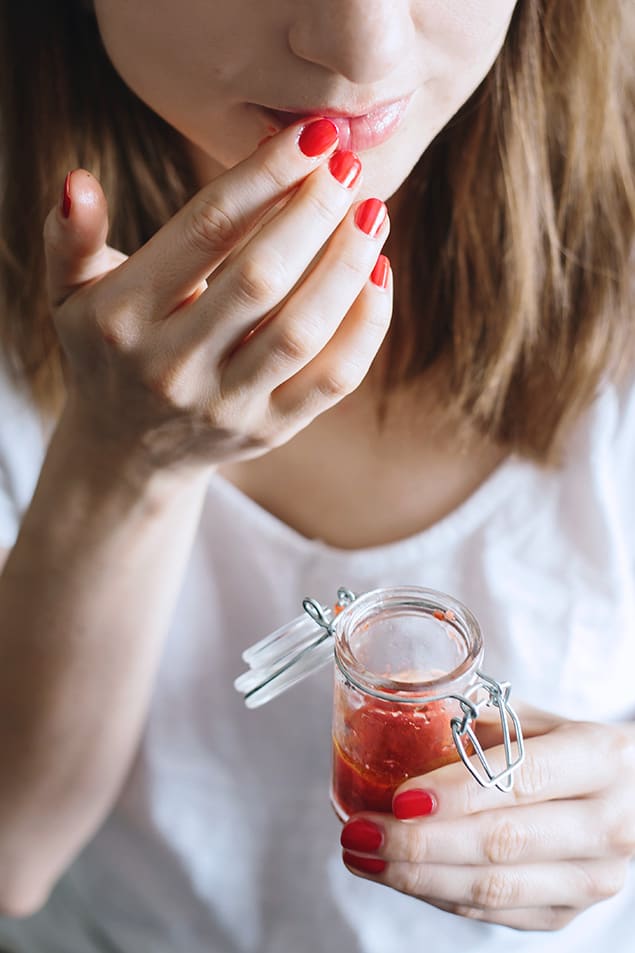 Fruit fan? Skip the chewing and enjoy the taste of strawberries on your lips as you exfoliate them gently. Strawberries have naturally mildly exfoliating properties, and combined with a bit of sugar and olive oil, your lips will be super smooth and flake free.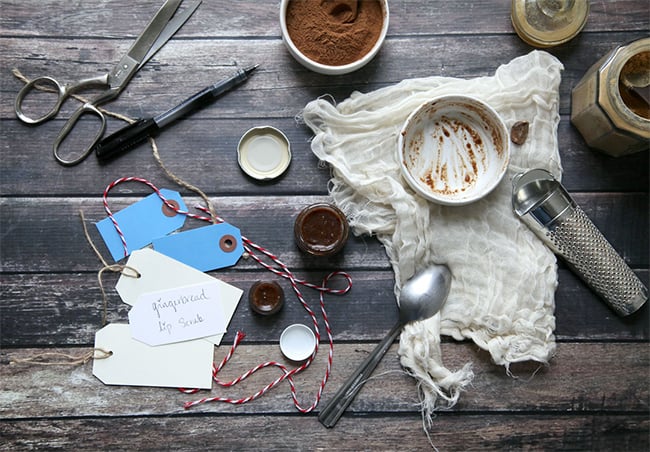 Gingerbread is not just for Christmas! This lip scrub from Runway Chef will keep your kisser hydrated all winter long. Making a few jars of these are the perfect stocking stuffers, too!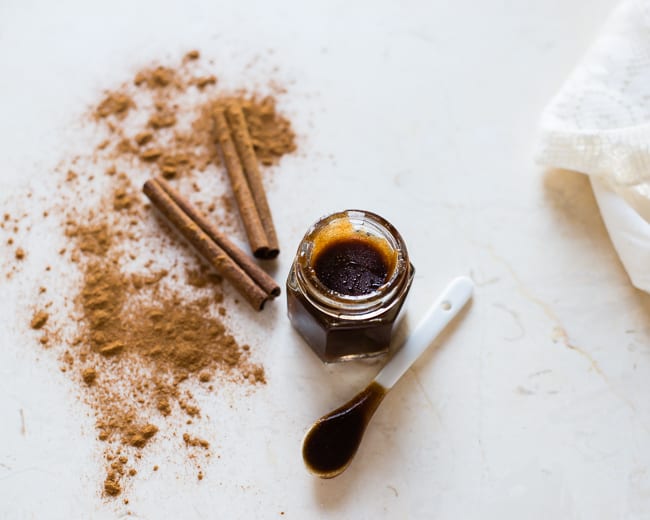 Cinnamon will make your lips naturally plumper and the light exfoliation will prep your lips for absorbing all the lip balm goodness. If there is a little bit of a tingle, don't worry—that's totally normal and is just the cinnamon doing it's job plumping your lips!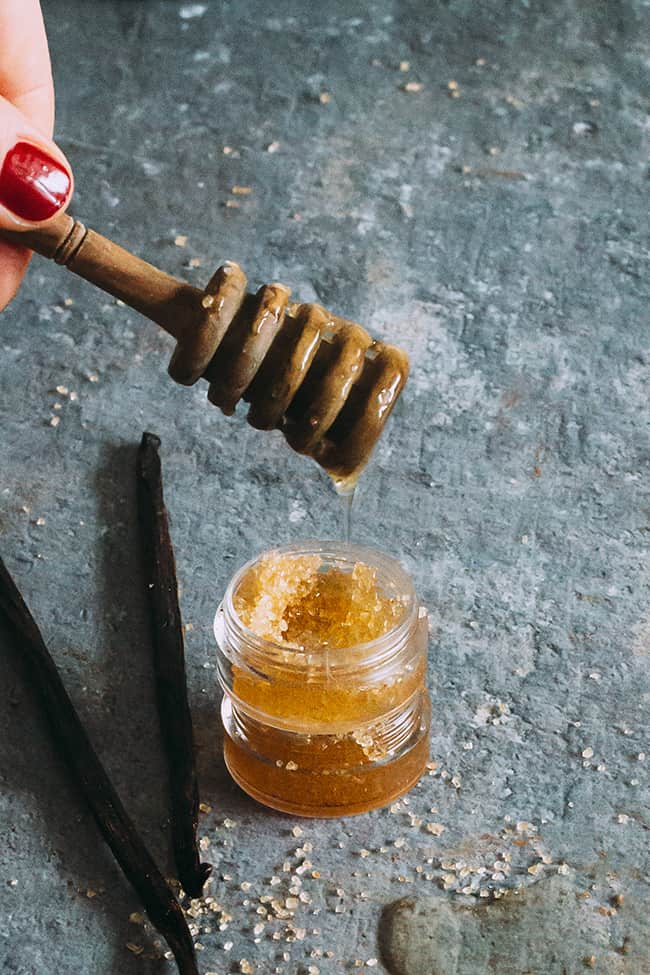 This lip scrub will make you want to lick your lips! It's all natural and super sweet, made with sugar, honey, and vanilla extract. This is one of my favorite 'basic' lip scrub recipes because it's so easy to whip up and the scent is so enjoyable all year round.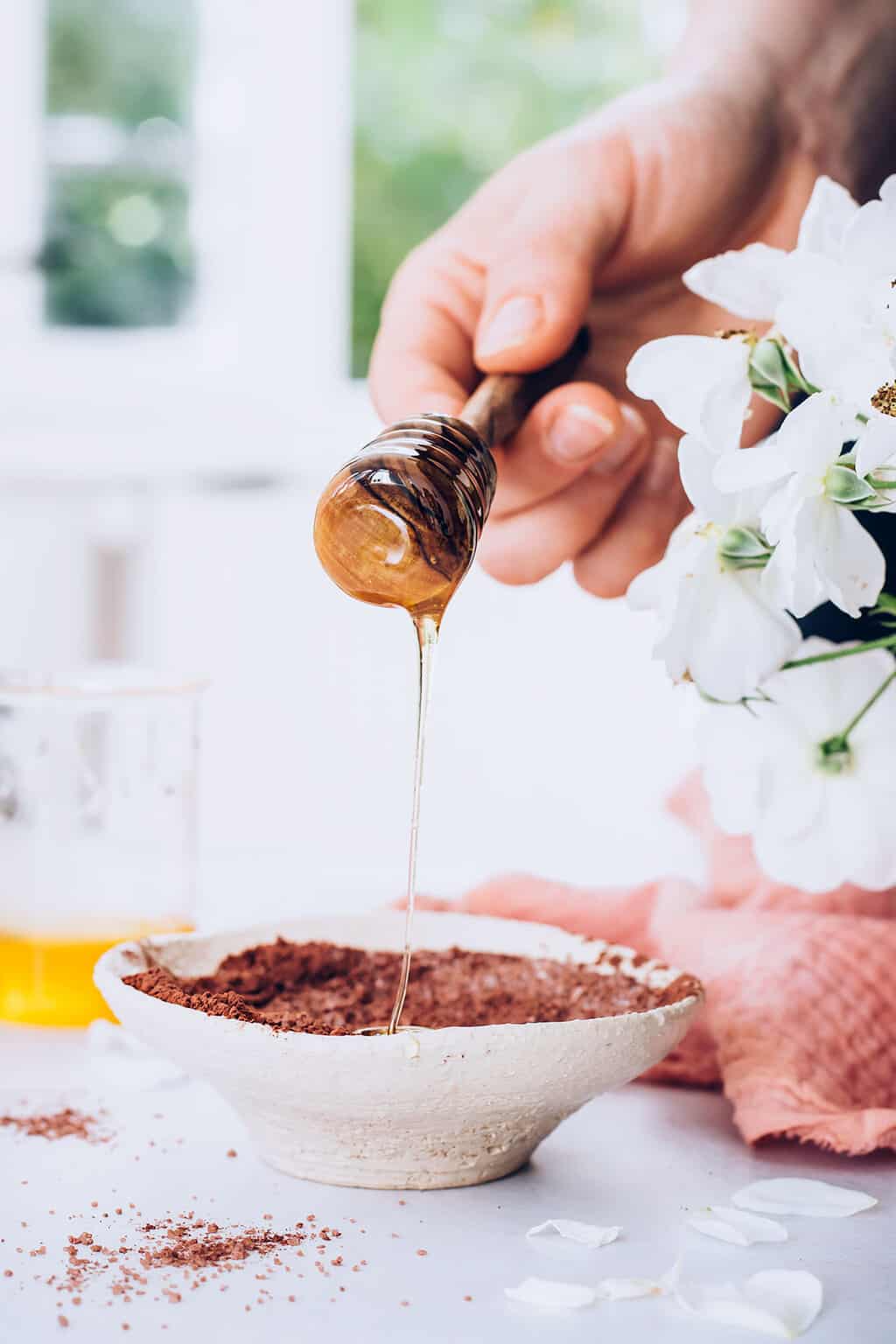 This cacao and honey lip scrub is basically dessert, plus it preps your lips for your favorite shade of lipstick. It smells so good, just like chocolate (but even better for you!)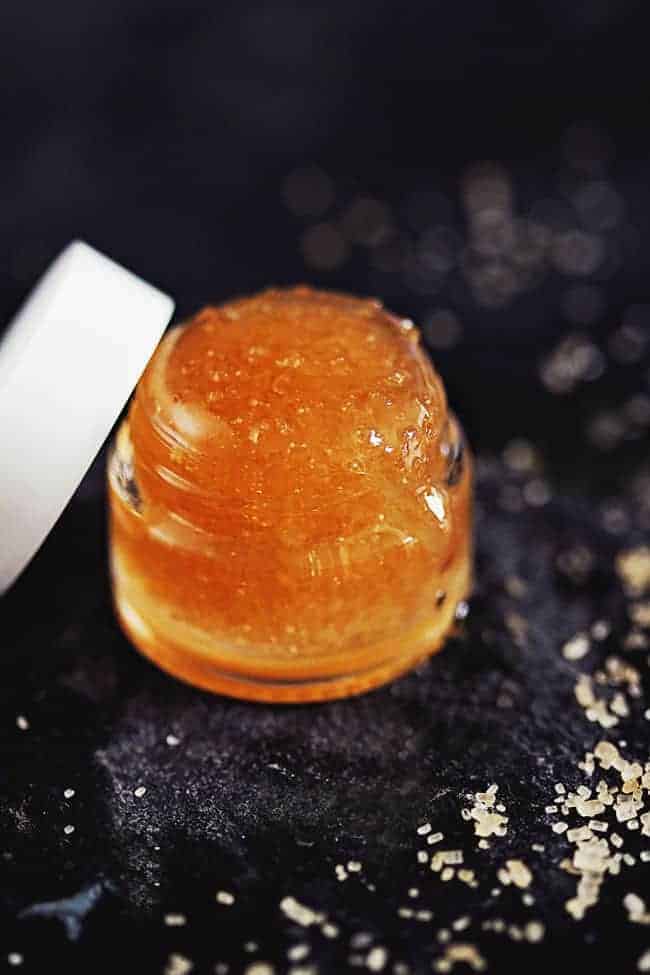 For soft, kissable lips, try this scrub made with hydrating honey and almond oil. Honey is amazing for ensuring that your lips hold on to moisture while exfoliating away any dry flakes—it's a natural humectant.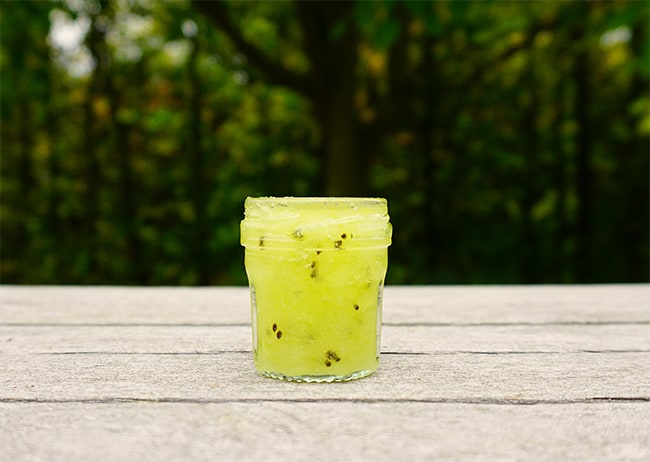 Kiwi is a natural exfoliant that you can use for your lips! Get the recipe (+4 more) on DIY Therapy Blog. It's also a rich source of Vitamin C, so if you nibble a little bit it's still good for you!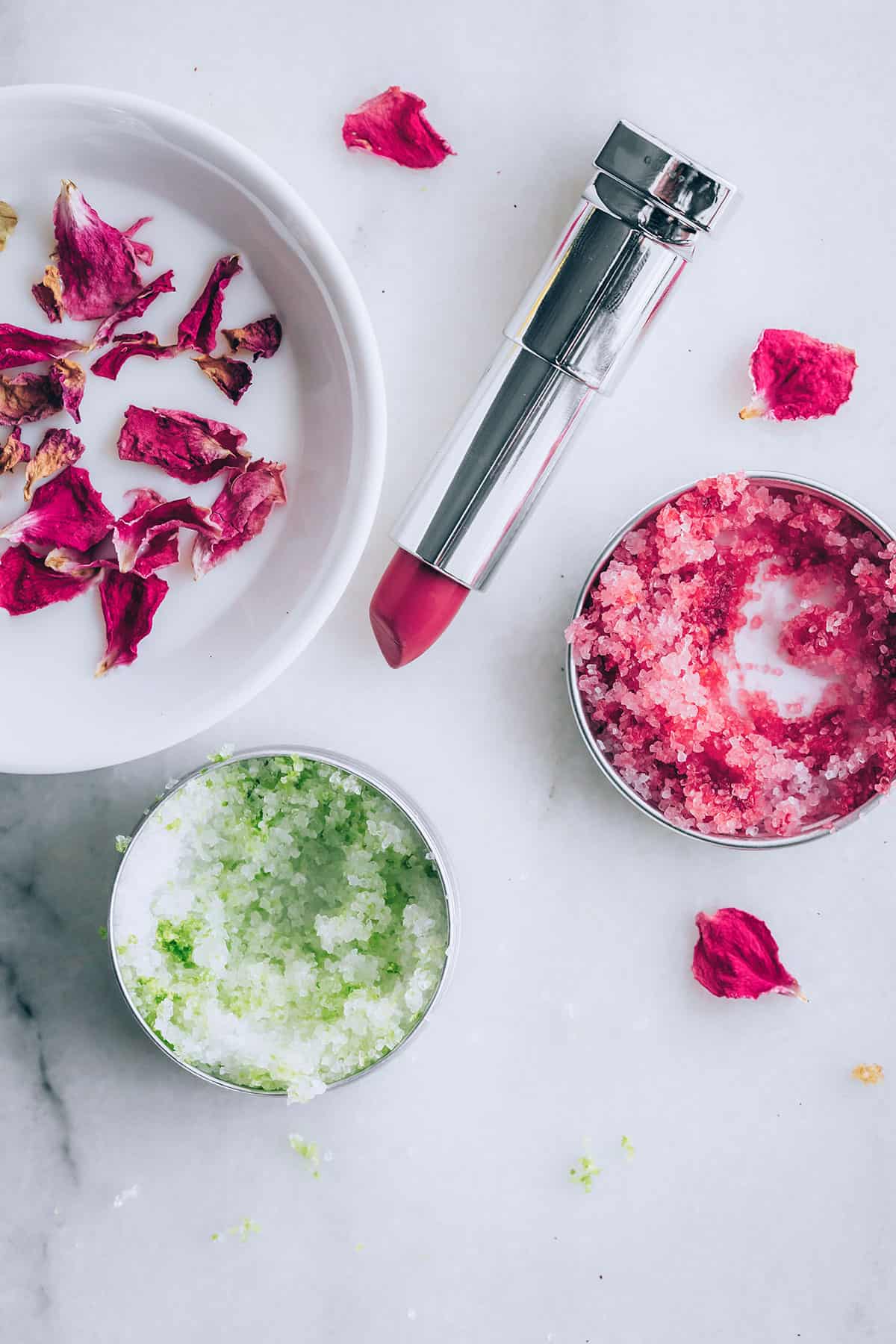 Strawberries are loaded with citric acid, which help polish lips along with raw sugar. Plus you'll get a dose of vitamin C to help combat signs of aging around your mouth for fuller, younger-looking lips—no filler required!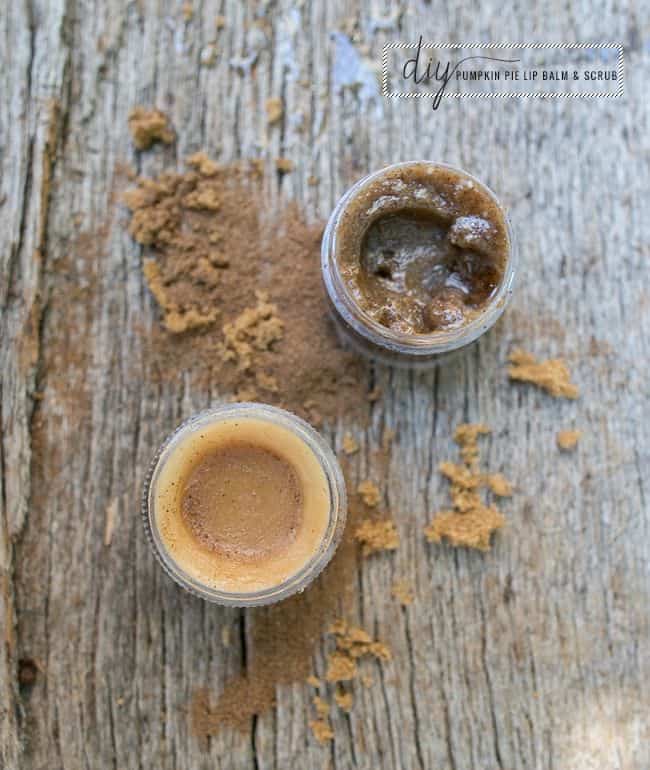 If you're a fan of pumpkin spice like we are, you can enjoy the flavor all winter long with this DIY lip scrub. I mean, nothings really stopping me from using it all year round, but making it when the temperature starts to drop definitely kicks off the wintertime for me!
We totally understand if you don't have time to DIY! So much, actually, that we hand picked these lip scrubs for you:

309