By now you're probably using a scrub for your body. But what about your lips? That's one super sensitive area that often gets neglected. According to NYC dermatologist Dr. Neil Sadick the skin on your lips tends to become drier faster than other parts of your body because the surface skin on your lips is thinner. So use a mild exfoliant to slough off any dead skin on the lips and uncover smooth, healthy lips.
A lip scrub combines exfoliation with much needed moisture to to keep lips softer longer, even in cold winter weather. So get on the lip scrub wagon with these homemade recipes and follow with a homemade lip balm for super soft, kissable lips!
10 DIY Lip Scrub Recipes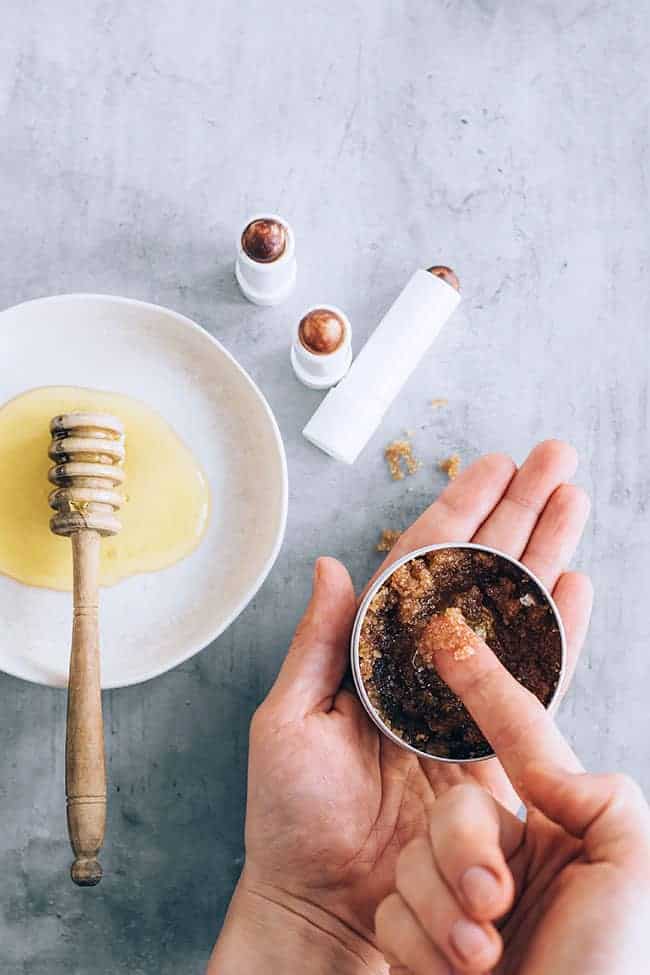 1. Mint chip lip scrub. Indulge in chocolate without actually eating it! This mint chip lip scrub is the way to go.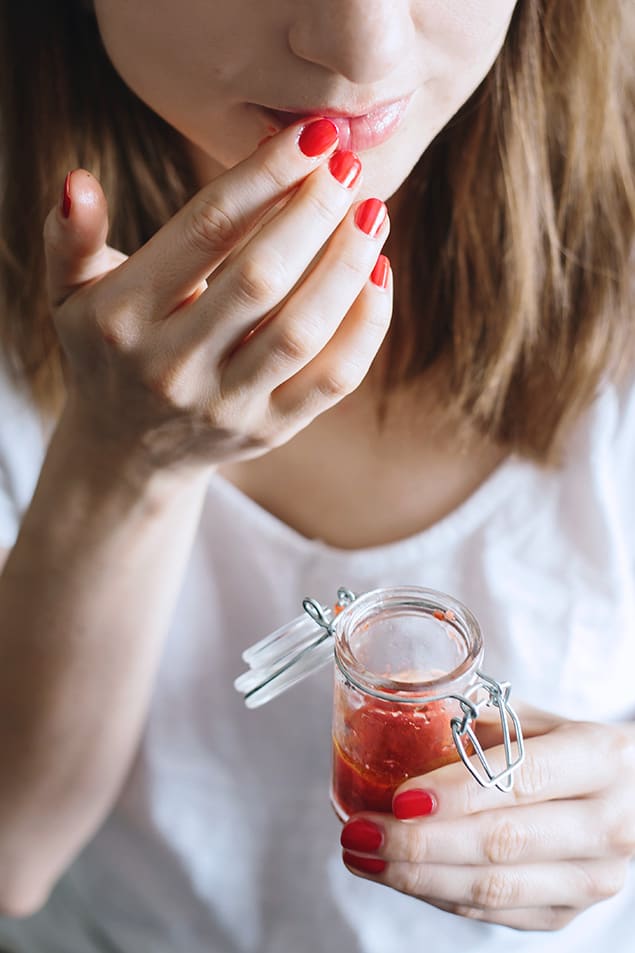 2. Exfoliating Strawberry Lip Scrub. Fruit fan? Skip the chewing and enjoy the taste of strawberries on your lips as you exfoliate them gently.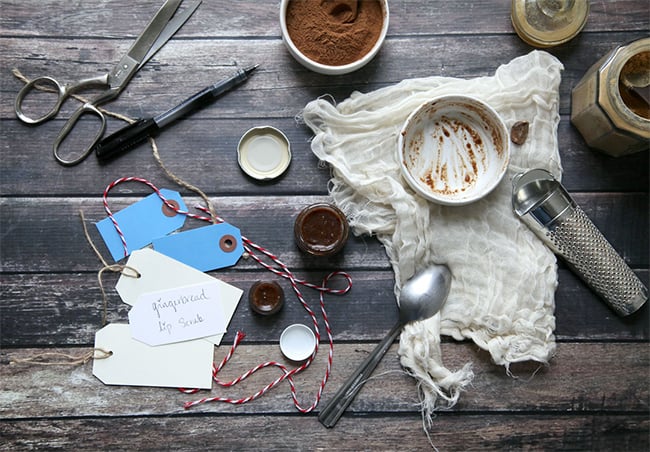 3. Gingerbread lip scrub. Gingerbread is not just for Christmas! This lip scrub from Runway Chef will keep your kisser hydrated all winter long.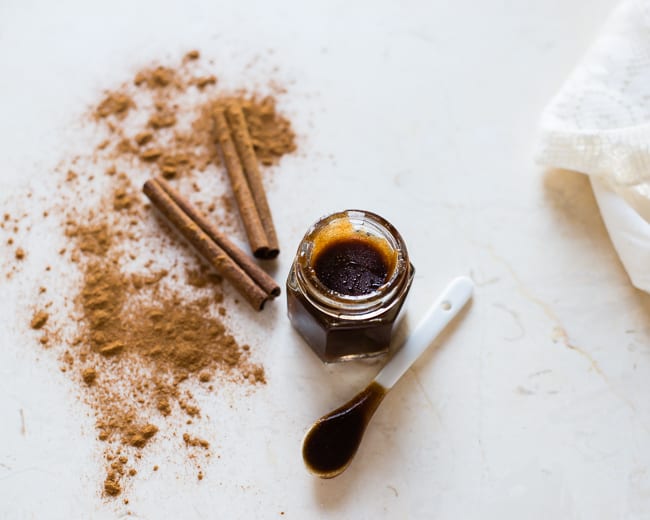 4. Cinnamon lip scrub. Cinnamon will make your lips naturally plumper and the light exfoliation will prep your lips for absorbing all the lip balm goodness.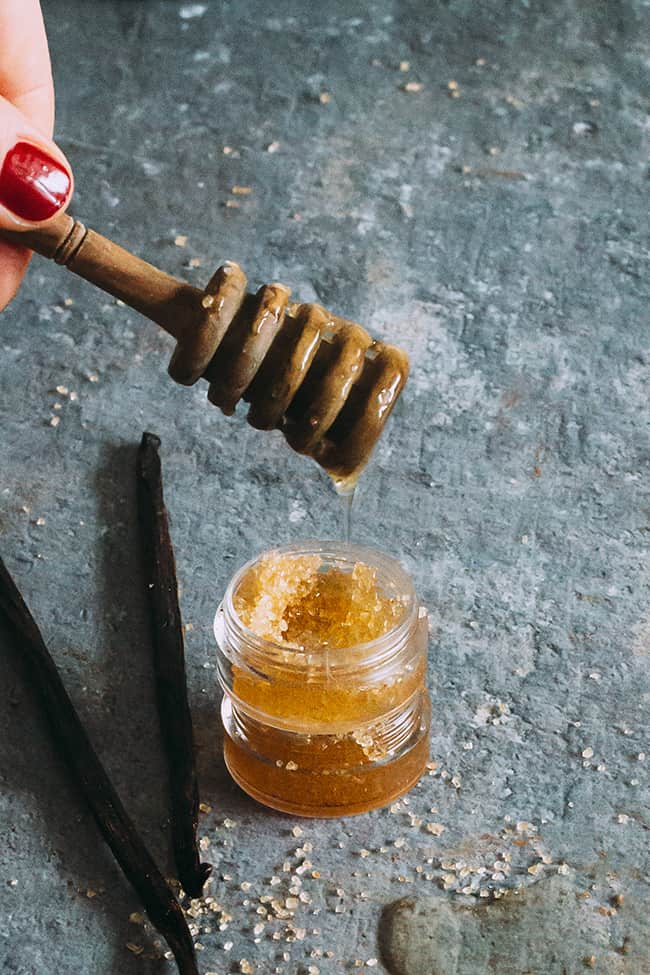 5. Vanilla Honey Lip Scrub. This lip scrub will make you want to lick your lips! It's all natural and super sweet, made with sugar, honey, and vanilla extract.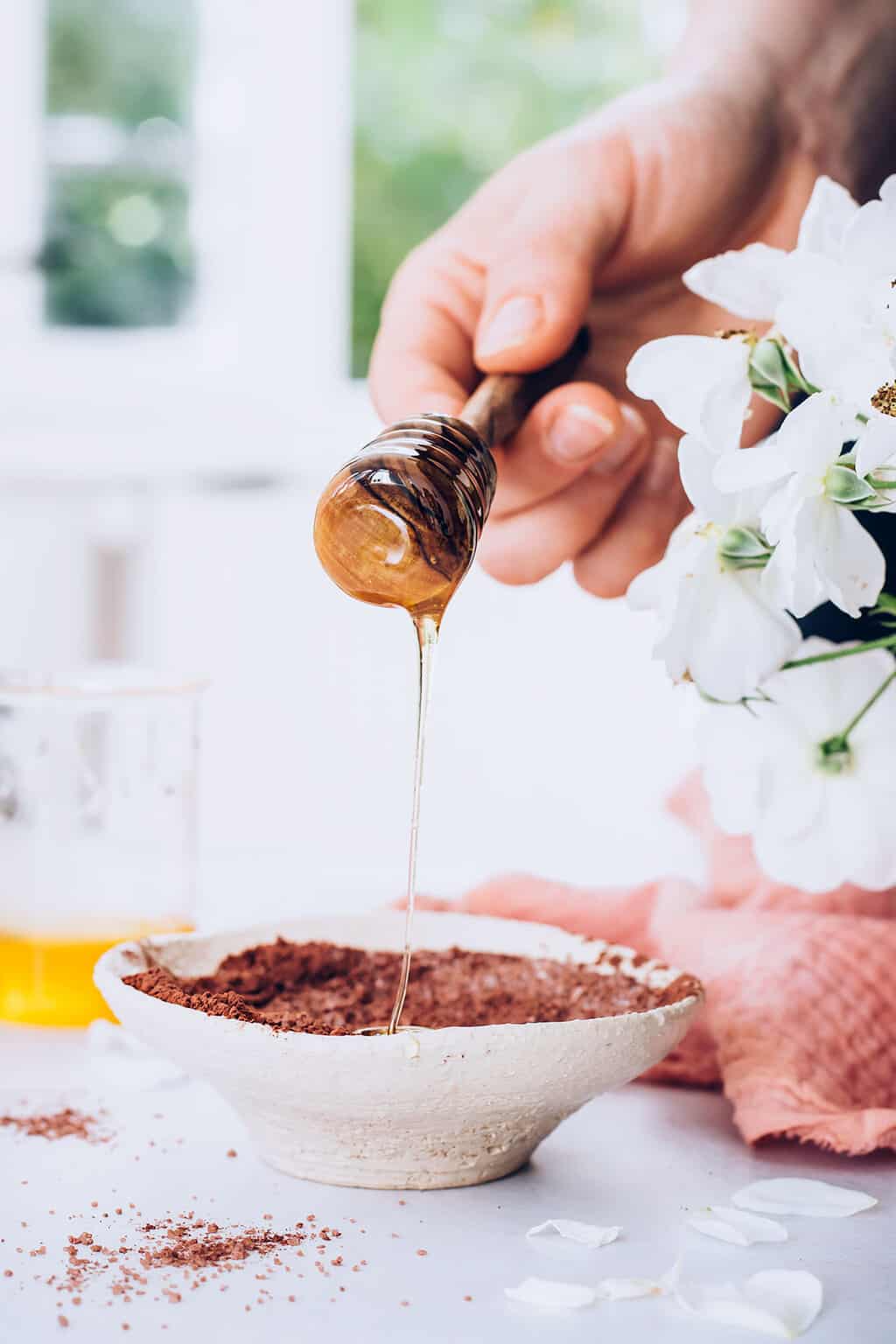 6. Honey Lip Scrub. This cacao and honey lip scrub is basically dessert, plus it preps your lift for your favorite shade of lipstick.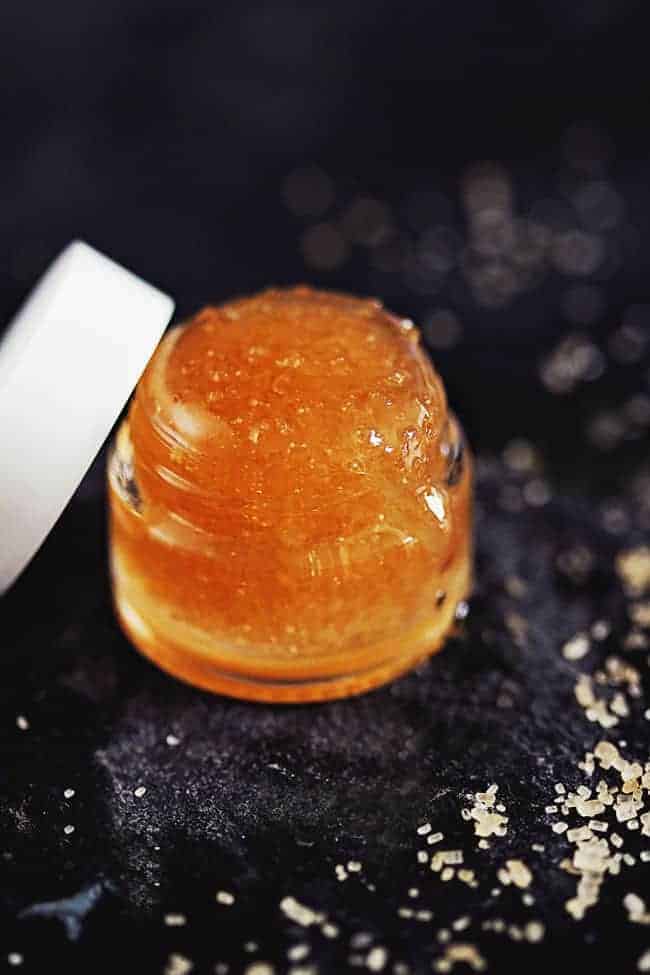 7. Honey sugar lip scrub. For soft, kissable lips, try this scrub made with hydrating honey and almond oil.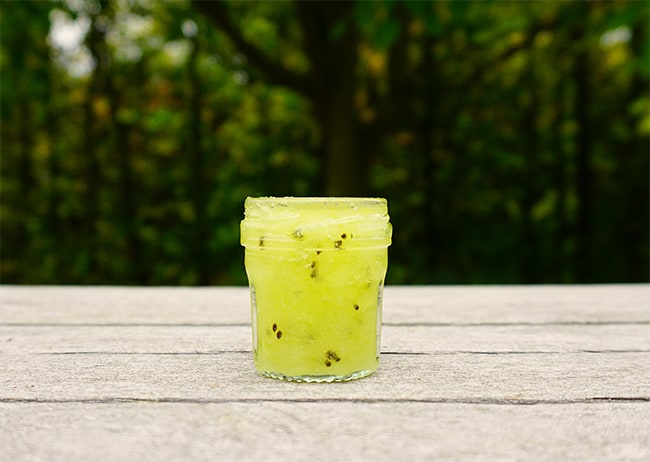 8. Kiwi surprise lip scrub. Kiwi is a natural exfoliant that you can use for your lips! Get the recipe (+4 more) on DIY Therapy Blog.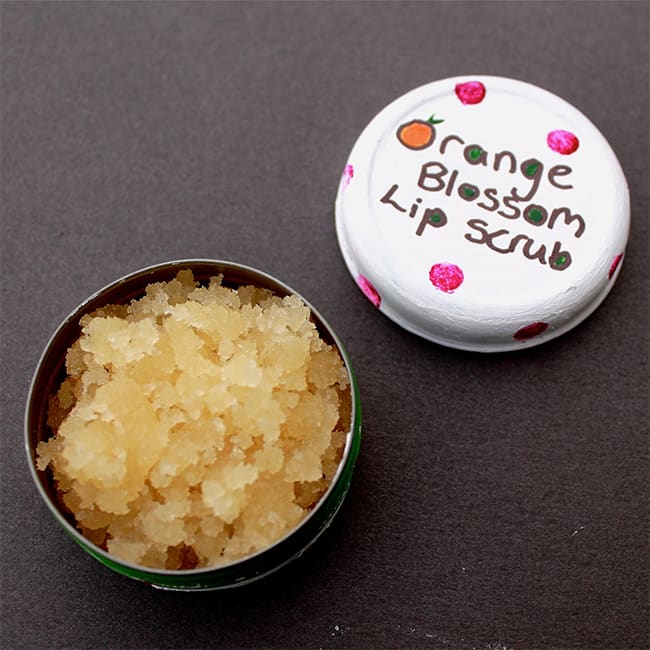 9. Orange blossom lip scrub. Make any lip scrub smell amazing with orange blossom essential oil. Full recipe on All That Glisters is Not Gold.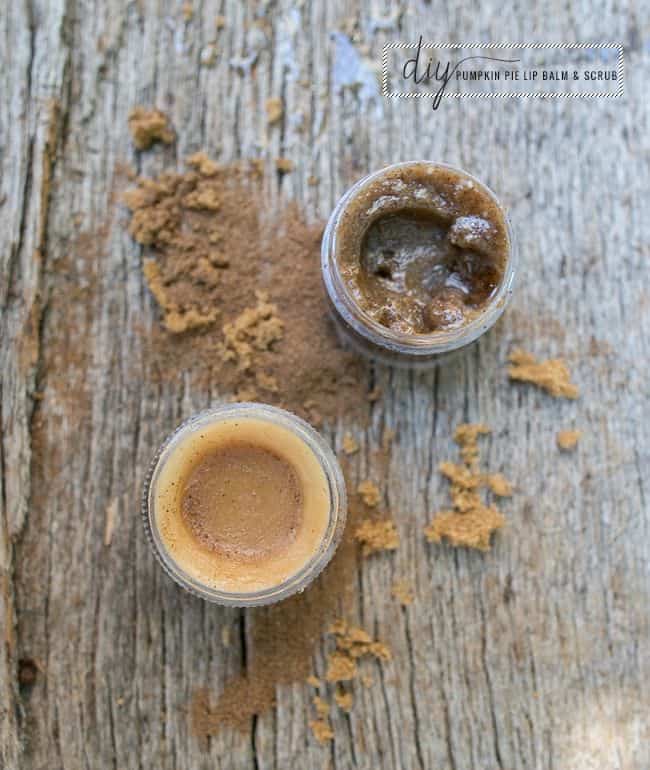 10. Pumpkin spice lip scrub. If you're a fan of pumpkin spice like we are, you can enjoy the flavor all winter long with this DIY lip scrub.
We totally understand if you don't have time to DIY! So much, actually, that we hand picked these lip scrubs for you:

276