When temperatures outside get cooler, reaching for a bucket of ice might not be the first beauty trick that comes to mind. But incorporating ice into your winter skincare routine can actually be a great way to add an instant glow when winter skin dulls.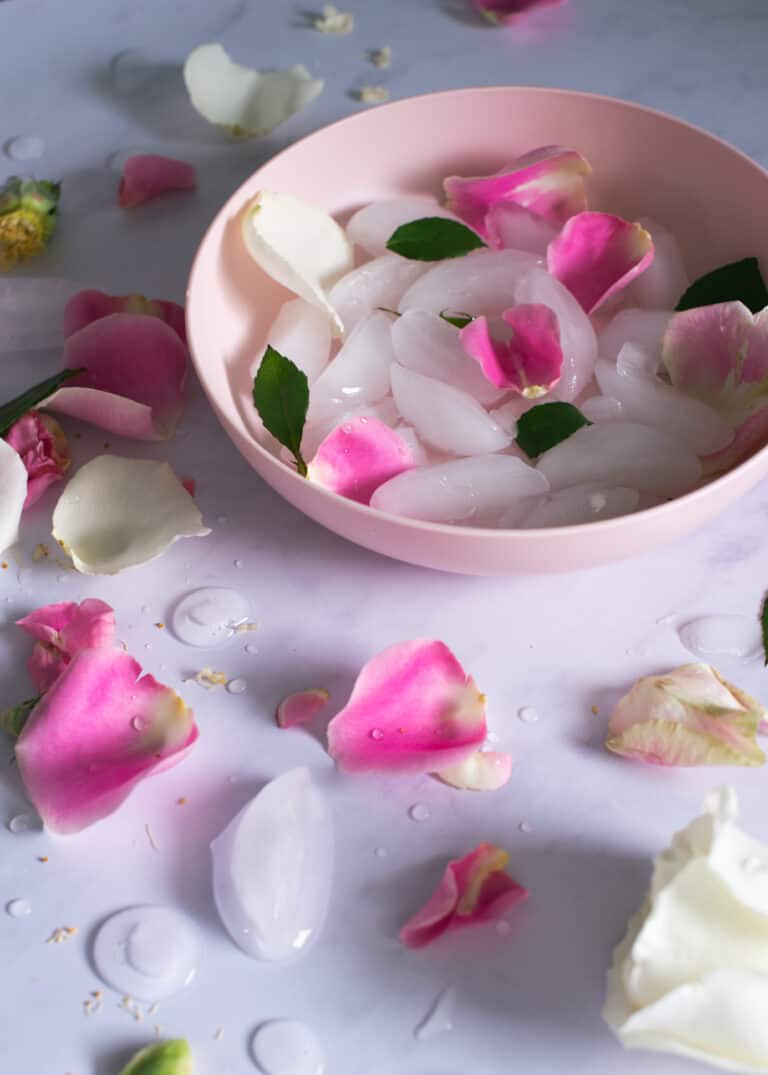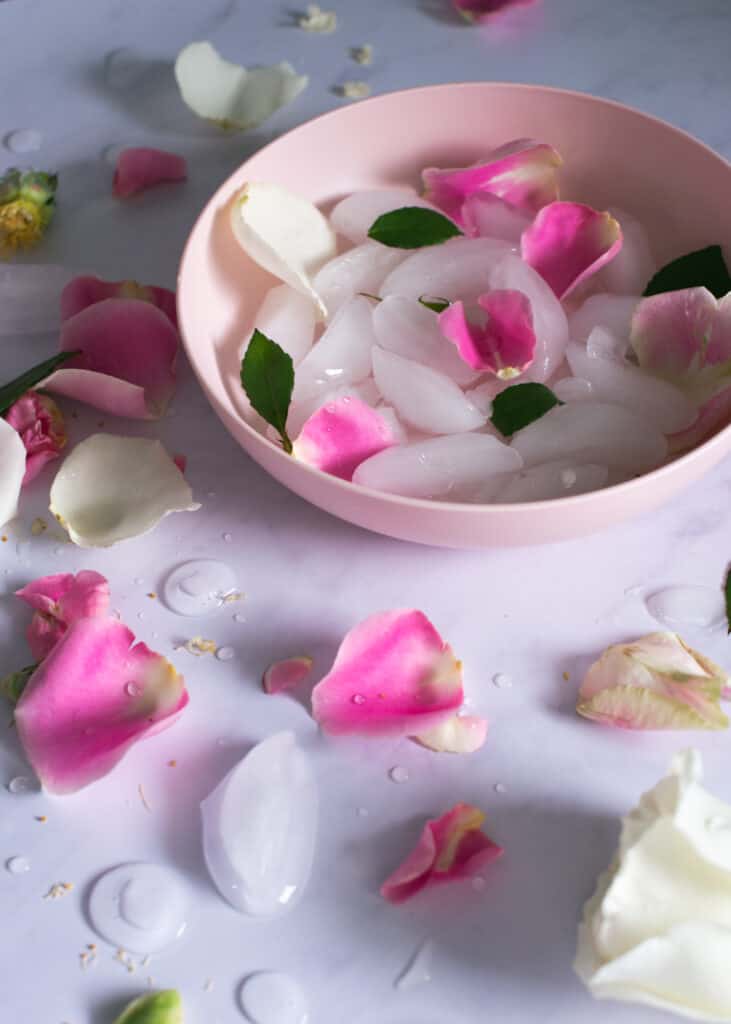 We already know that ice can work wonders on painful sunburns in the summer, but it can also treat puffy eyes and pesky zits and add radiance to skin year-round. Here are 10 refreshing ice cube beauty ideas!
1. Cucumber + Honey Cube Cleanser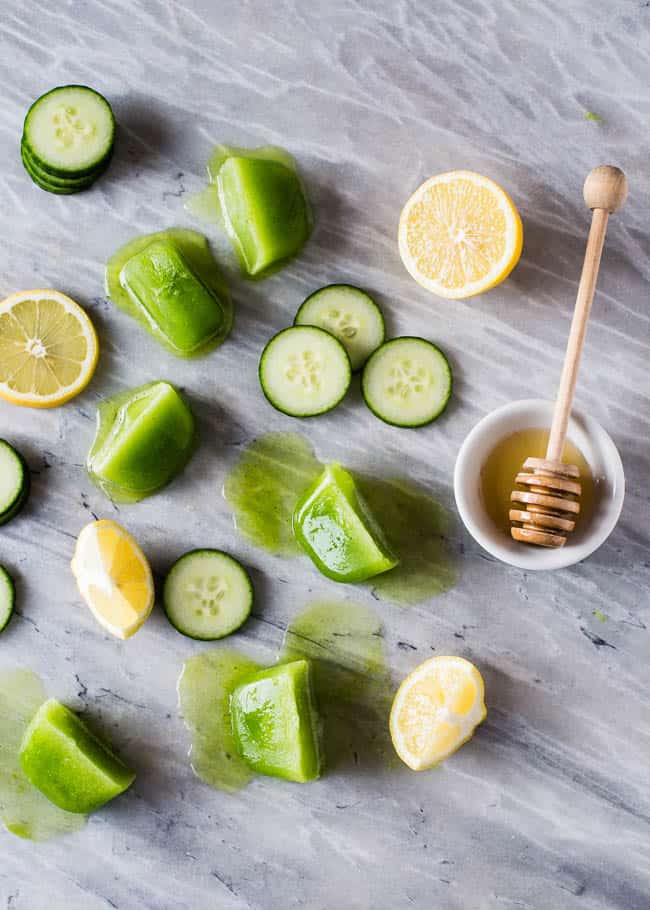 For a glowing skin cleanser, try a frozen facial scrub. Cucumbers are naturally cooling and soothing to skin irritations [source] while they gently clean and moisturize the skin.
Start by pureeing a cucumber, then add a squeeze of lemon juice and a drizzle of honey, pour into an ice tray and freeze. Before using, I like to let the cube sit for 30 seconds or so to soften slightly.
Gently rub the cube over your face and neck, using the icy slush to exfoliate. You can let the juice sit on your face for 5–10 minutes before rinsing.
2. Green Tea Puffy Eye Cubes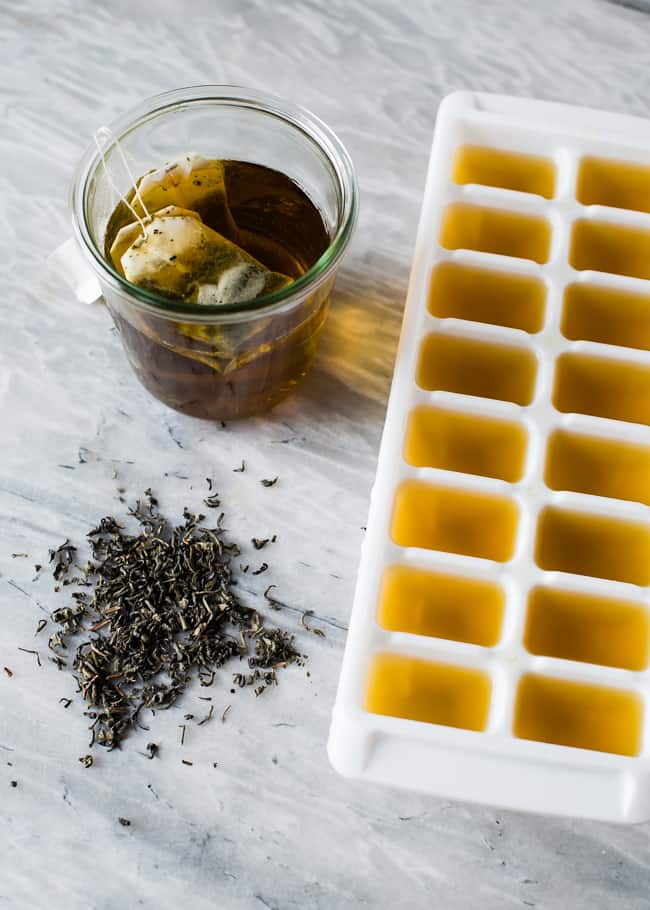 Green tea has become one of my facial favorites. With plenty of antioxidants [source] and a dose of caffeine, it's a perfect eye soother. You've probably heard of using old tea bags on your eyes, but I like the iced tea treatment even more.
Brew a cup of strong green tea and pour it into an ice cube tray. Apply a cube to dark circles and puffy eyes, and the caffeine and ice combo will reduce swelling and excess fluid around the eyes.
3. Instant Ice Water Facial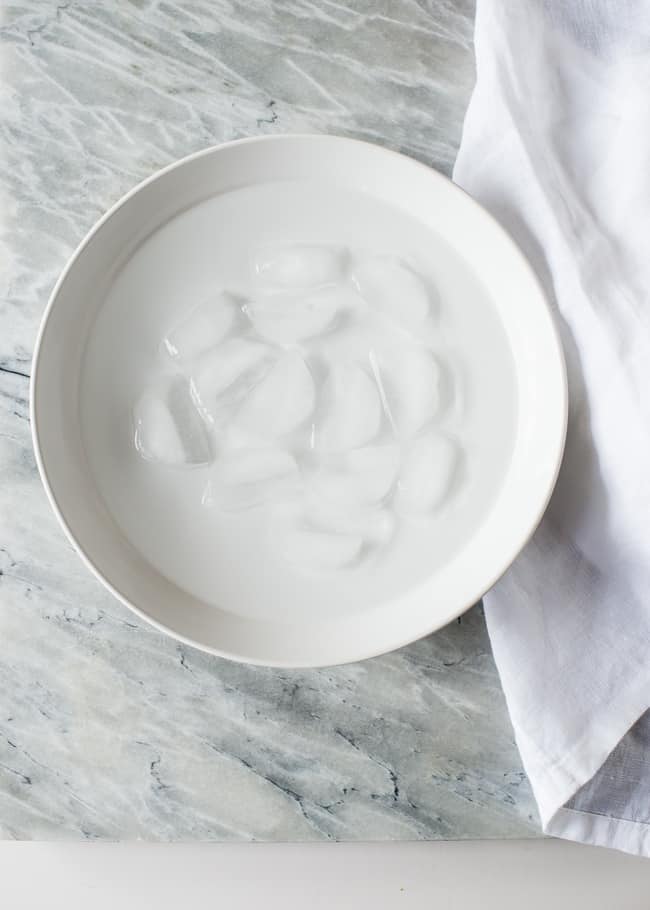 I started doing this after Giada mentioned it in her book, Feel Good Food. She starts her day the same way every day: yoga, a glass of water with lemon, and a face dunk in ice water.
Trust me—it will definitely wake you up! Plus, the cold contracts the blood vessels and tightens everything right up, giving you an instant morning face-lift.
4. Shrink a Pimple
When you get a zit, try ice to reduce the pain and swelling. Apply an ice cube (in a plastic baggie, not directly to the skin) for 5 or minutes or so, and it will not only help the redness but also relieve the pain.
5. Ice Cube Rosewater Facial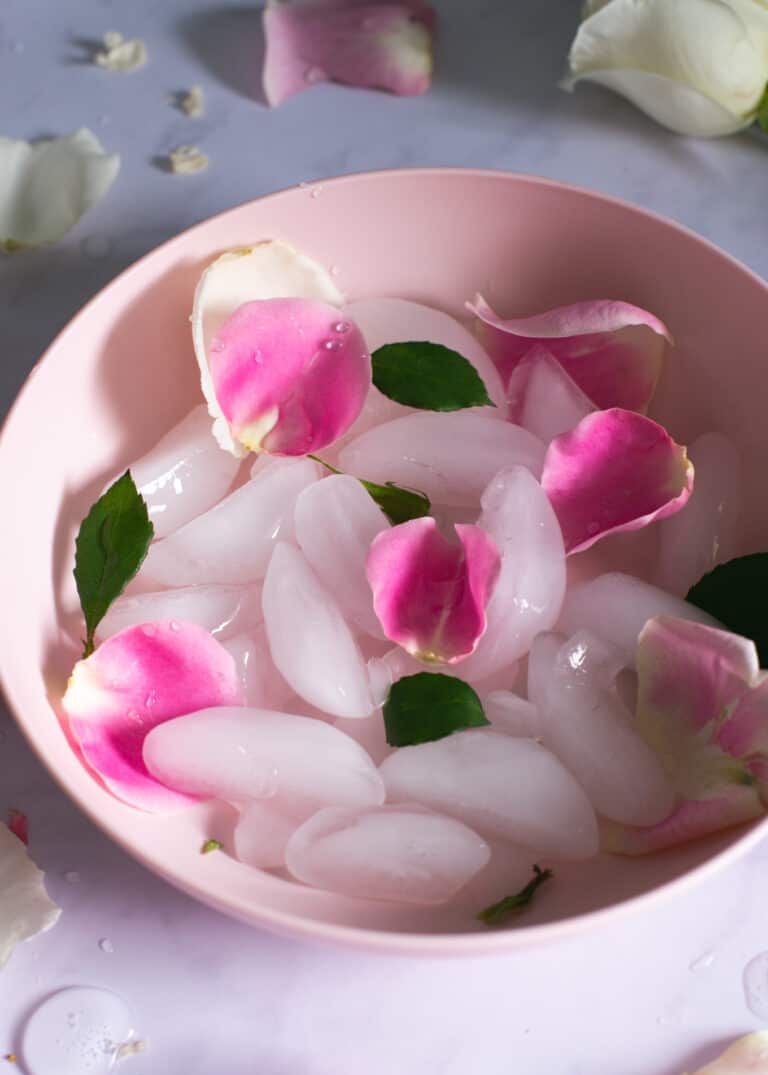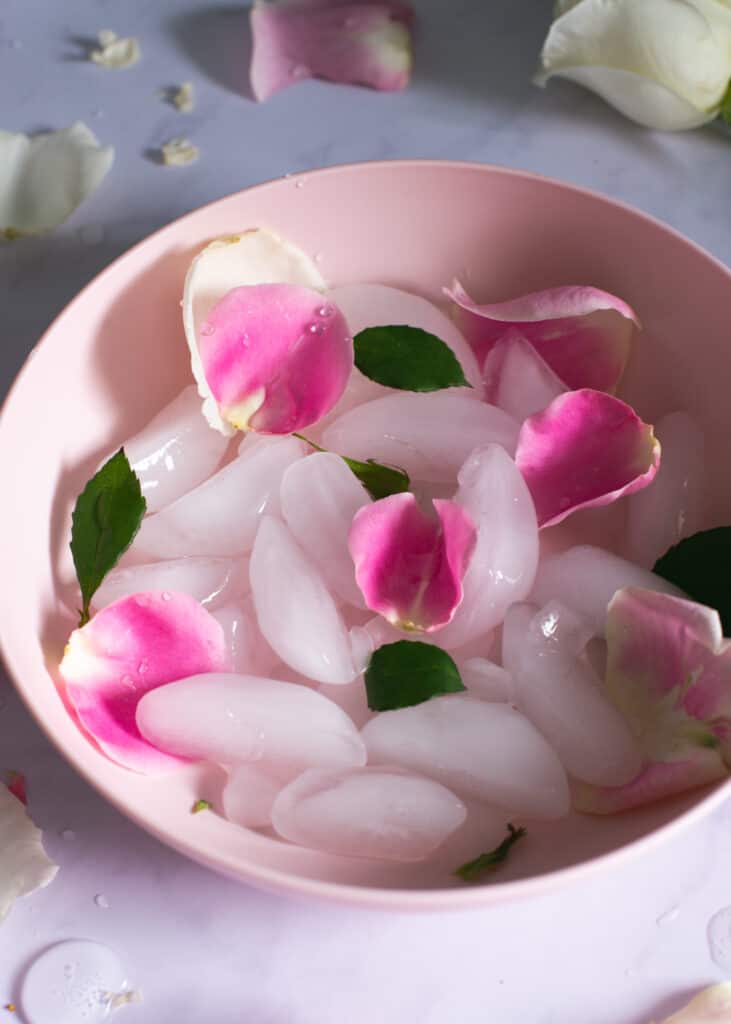 Rosewater may be the perfect cure for refreshing dry winter skin and beating the winter blues. Aside from its natural toning, relaxing, and anti-inflammatory properties [source], rosewater feels refreshing and downright glamorous.
If you already have a bottle of rosewater in your medicine cabinet, you can simply pour it into an ice tray to freeze into cubes. Then apply to your face and under-eye area to reduce puffiness. If you don't have any on hand, making your own rosewater at home is also a really simple (and cost-effective) option.
6. Use Ice as a Makeup Primer
Before applying makeup, rub an ice cube over your skin to tighten and shrink pores. Who knew a fast and free alternative to expensive primers was waiting in our freezers all along?
7. Pain-Free Eyebrow Tweezing (Almost)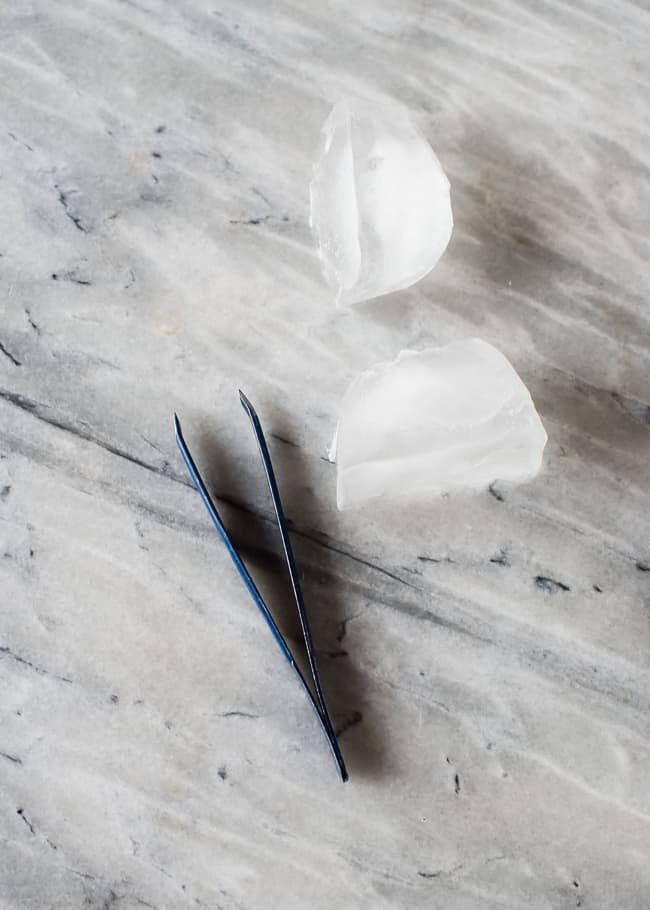 Hate tweezing? Who doesn't? You can make it less painful by rubbing an ice cube over your brow before, during, and after tweezing. It will numb the skin slightly and reduce any redness and swelling.
8. Enhance Your Favorite Skincare Products
After applying serum or using your favorite face mask, run an ice cube over your skin. The ice will constrict capillaries and help to seal in your product, allowing its ingredients to penetrate deeper.
9. Aloe Sun-Soother Cubes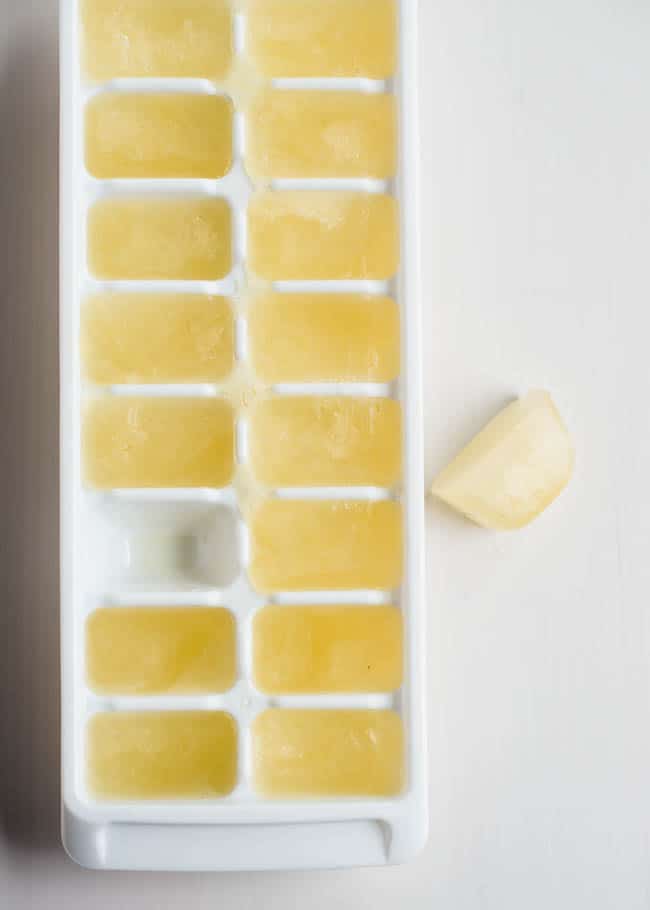 We love aloe vera around here! For a simple sunburn soother, pour pure aloe vera into an ice cube tray and freeze. Apply to scorched skin for instant relief.
Even if you're not getting much sun this winter, these aloe cubes still come in handy to soothe irritated areas [source] and moisturize dehydrated winter skin.
10. Lavender Ice Face Massage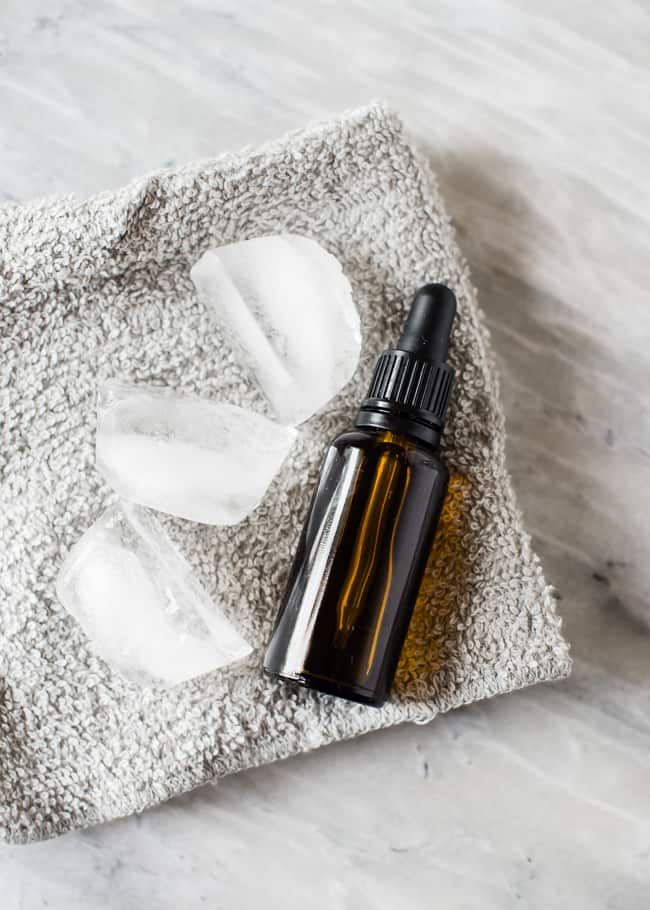 Facial massage is one of those things you do and always think, "I should definitely be doing this more often." It feels so pampering and relaxing.
For an easy massage, wrap a handful of ice cubes in a bath rag, add a few drops of a soothing essential oil like lavender, and gently massage your face and neck before bed. The massage and ice will improve circulation, and the lavender will help you get a good night's sleep [source].
What's your favorite Ice Beauty Treatment?
This article was medically reviewed by Dr. Gina Jansheski, a licensed, board-certified physician who has been practicing for more than 20 years. Learn more about Hello Glow's medical review board here. As always, this is not personal medical advice and we recommend that you talk with your doctor.
Photos by Lindsey Rose Johnson and Elizabeth Ulrich
607