I'll be the first to admit that I've gone to the fridge a time or two on a hot day – not to eat (okay, maybe) but instead to stick my face in the freezer. The blast of cold air feels so good. Turns out summer is a great time to freeze more than just tasty popsicles.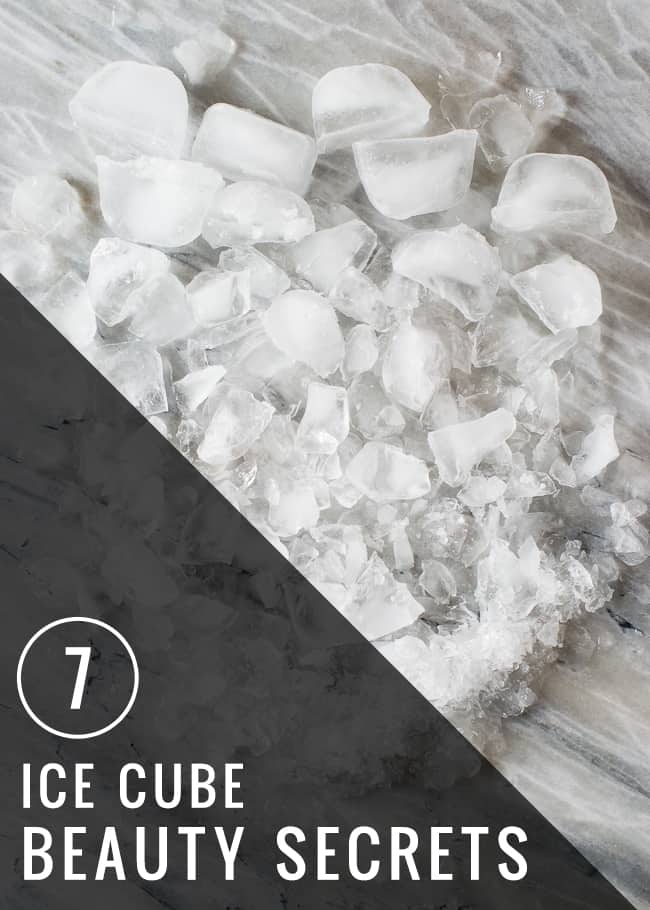 Ice can work wonders on painful sunburns, puffy eyes and pesky zits. Here are 7 refreshing ice cube beauty ideas!
1. Cucumber + Honey Cube Cleanser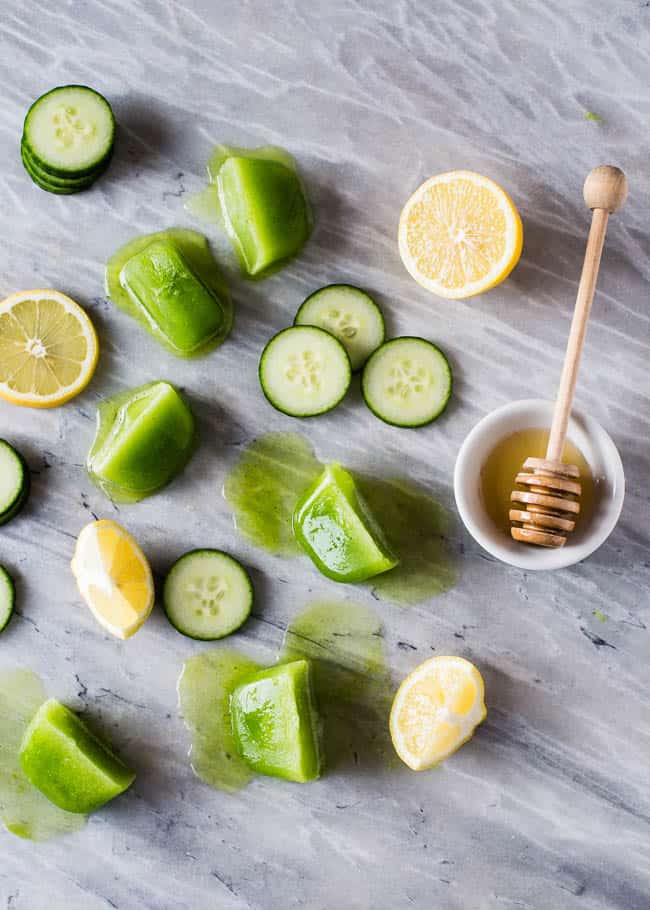 For a glowing skin cleanser, try a frozen facial scrub. Cucumbers are naturally cooling while they gentle clean and moisturize the skin. Puree a cucumber add a squeeze of lemon juice and a drizzle of honey, pour into an ice tray and freeze. Before using, I like to let the cube sit for 30 seconds or so to soften slightly. Gently rub the cube over your face and neck, using the icy slush to exfoliate. You can let the juice sit on your face for 5-10 minutes before rinsing.
2. Green Tea Puffy Eye Cubes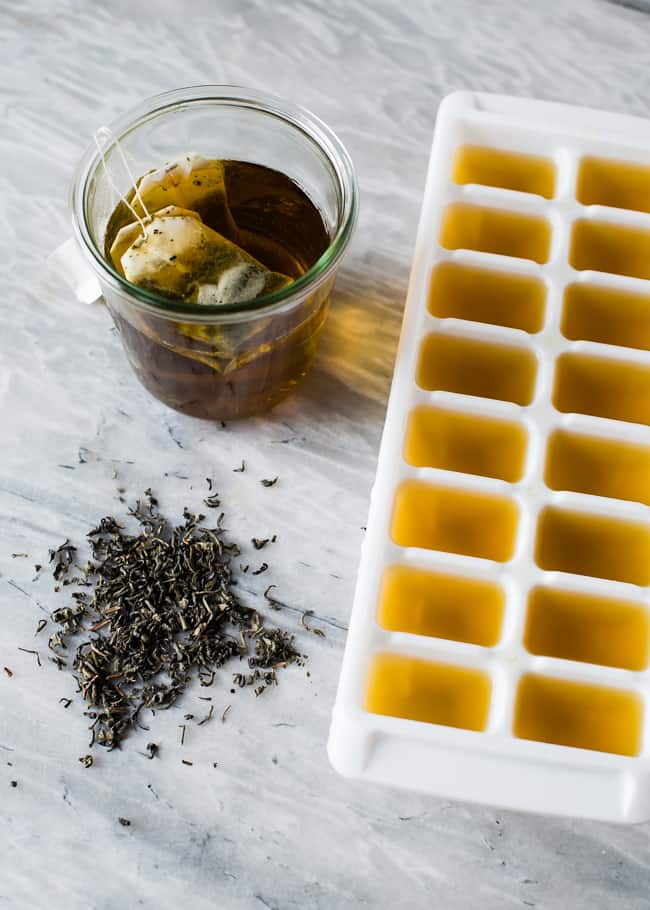 Green tea has become one of my facial favorites. With plenty of antioxidants and a dose of caffeine, it's a perfect eye soother. You've probably heard of using old tea bags on your eyes, but I like the iced tea treatment even more. Brew a cup of strong green tea and pour it in an ice cube tray. Apply a cube to dark circles and puffy eyes and the caffeine and ice combo will reduce swelling and excess fluid around the eyes.
3. Instant Ice Water Facial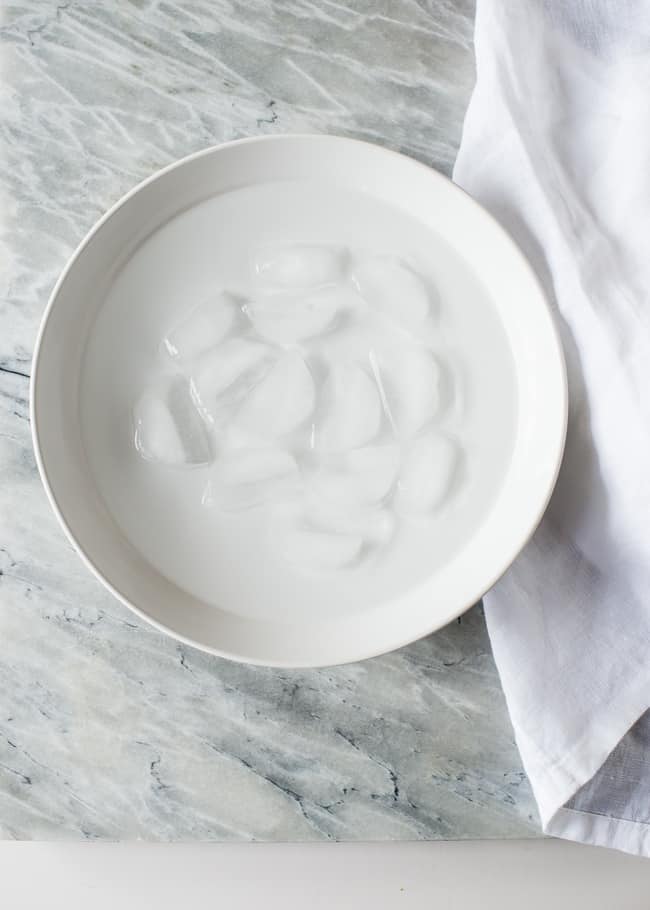 I started doing this after Giada mentioned it in her book, Feel Good Food. She starts her day the same way everyday – yoga, a glass of water with lemon and a face dunk in ice water. Trust me, it will definitely wake you up! Plus the cold improves circulation and tightens everything right up, giving you an instant morning face lift.
4. Shrink a pimple
When you get a zit, try ice to reduce the pain and swelling. Apply an ice cube (in a plastic baggie, not directly to the skin) for 5 or so minutes and not only will it help the redness but it also relieves the pain.
5. Pain-Free Eyebrow Tweezing (Almost)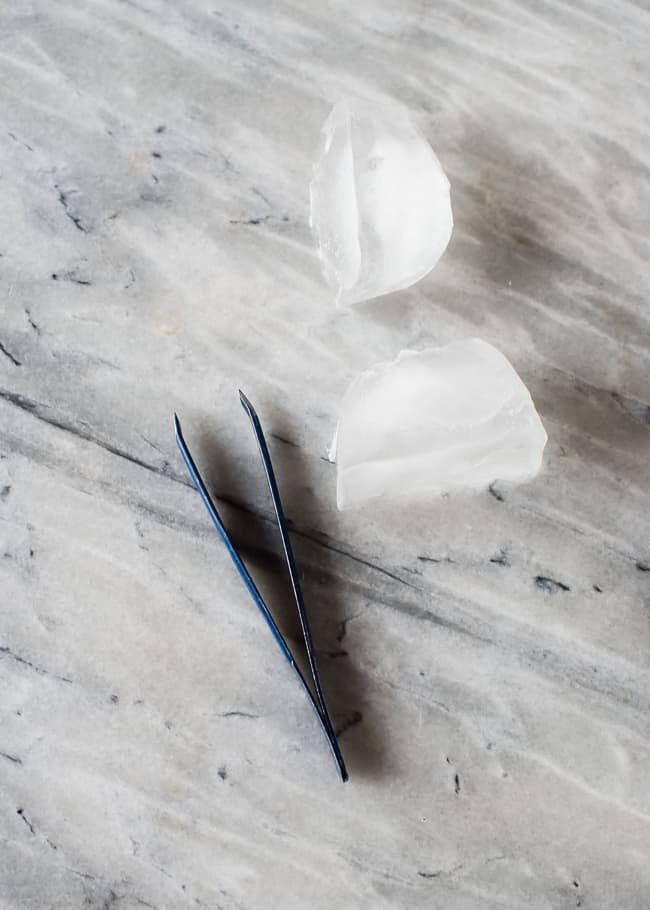 Hate tweezing? Who doesn't? You can make it less painful by rubbing an ice cube over your brow before, during and after tweezing. It will numb the skin and reduce redness and swelling.
6. Aloe Sun Soother Cubes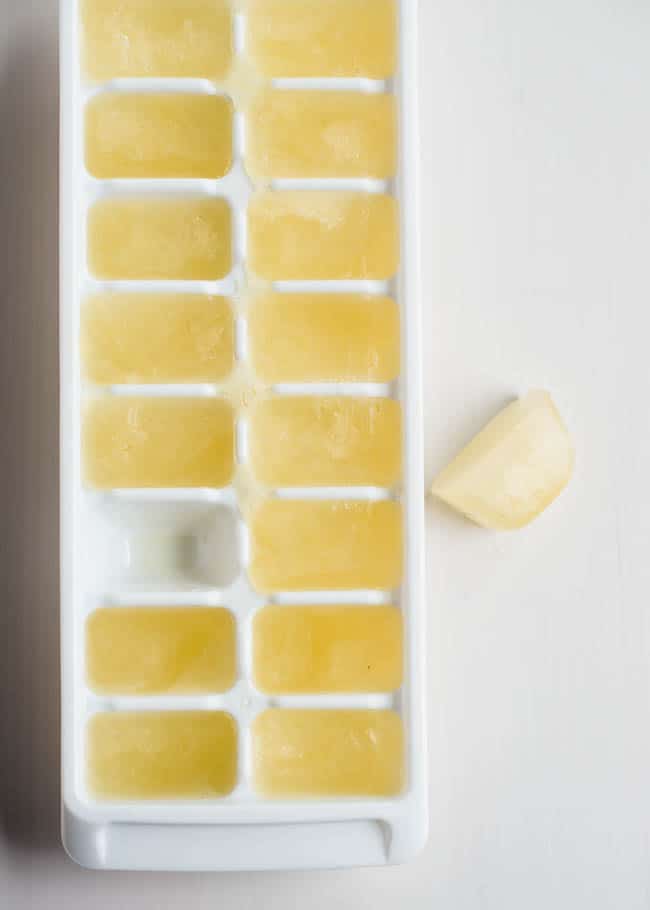 We love aloe vera around here! For a simple sunburn soother, pour pure aloe vera into an ice cube tray and freeze. Apply to scorched skin for instant relief.
7. Lavender Ice Face Massage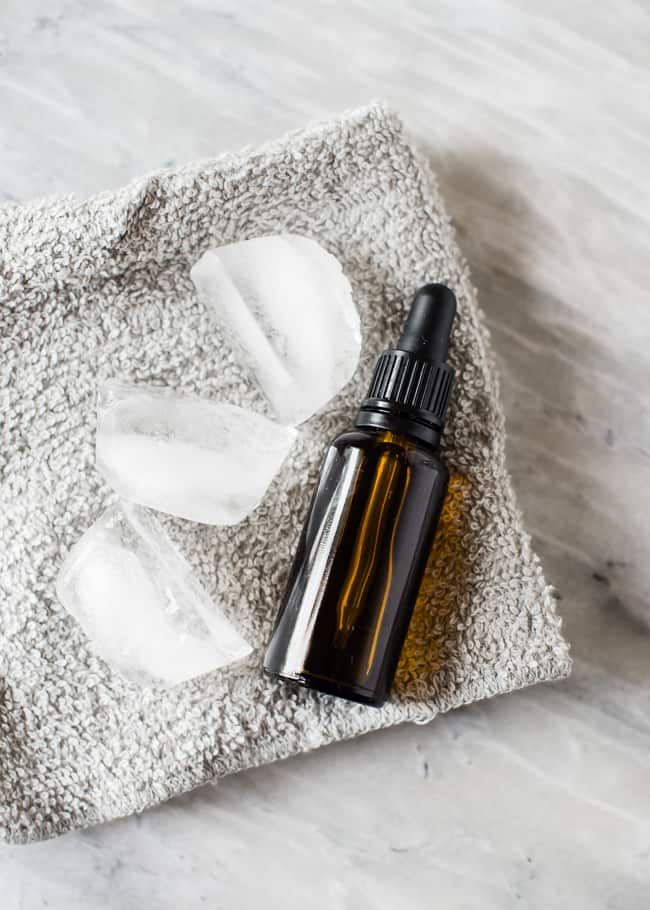 Facial massage is one of those things you do and always think, 'I should definitely be doing this more often.' It feels so pampering and relaxing. For an easy massage wrap a handful of ice cubes in a bath rag, add a couple drops of a soothing essential oil like lavender, and gently massage your face and neck before bed. The massage and ice will help with fine lines and improve circulation.
What's your favorite Ice Beauty Treatment?
Photos by Lindsey Rose Johnson
366