Have you ever noticed that puffy skin around the eyes can make you look a lot older—and more exhausted—than you are? Rather than reach for expensive skincare creams, treat your eyes to some TLC with these easy-to-make essential oil cold eye packs.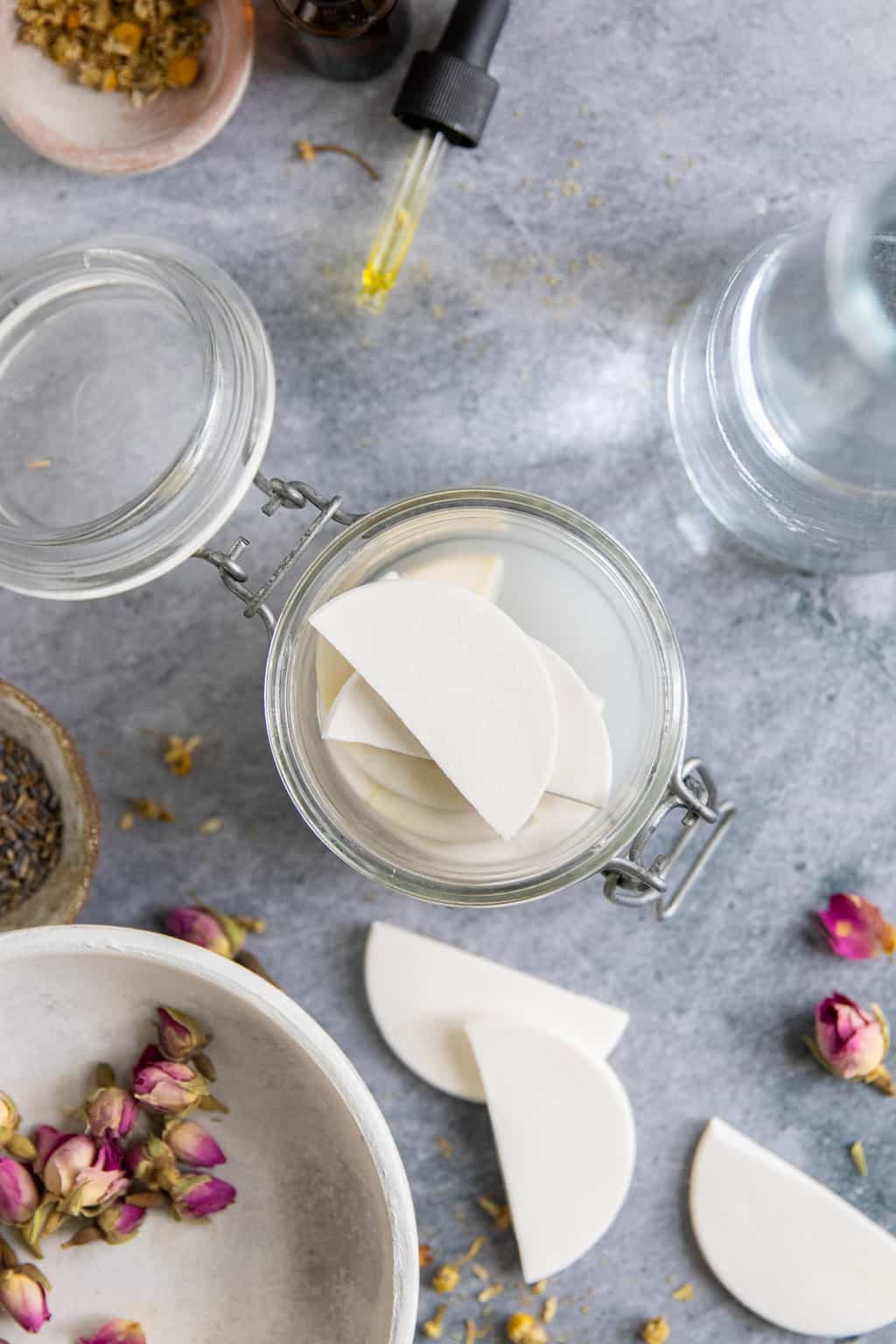 Why Ice Works for Puffy Eyes
My eye puffiness is like clockwork whenever I sleep a little less than I'd like. And since that happens to be all the time these days, I have to get creative with how I tackle my under-eye bags. Sometimes the simplest tricks are the best ones!
Ice has long been a staple of skincare lore (remember the ol' frozen spoon under the eyes?). But there's science behind this one: ice causes the tiny blood vessels to constrict, shrinking swelling tissues and tightening the skin.
DIY Your Own Cold Eye Packs
Lean into the winter chill, and treat your under-eyes to some TLC with this simple beauty hack: soak a few makeup sponges in a mixture of distilled water, essential oils, and Everclear Grain Alcohol, then place them in the freezer overnight. The alcohol helps keep the sponges from freezing solid, leaving you with cold but very pliable and soothing packs to place under tired eyes in the morning.
The best part? The sponges are completely reusable, so you can simply wash them when you're done and have refreshing eye packs on hand year-round!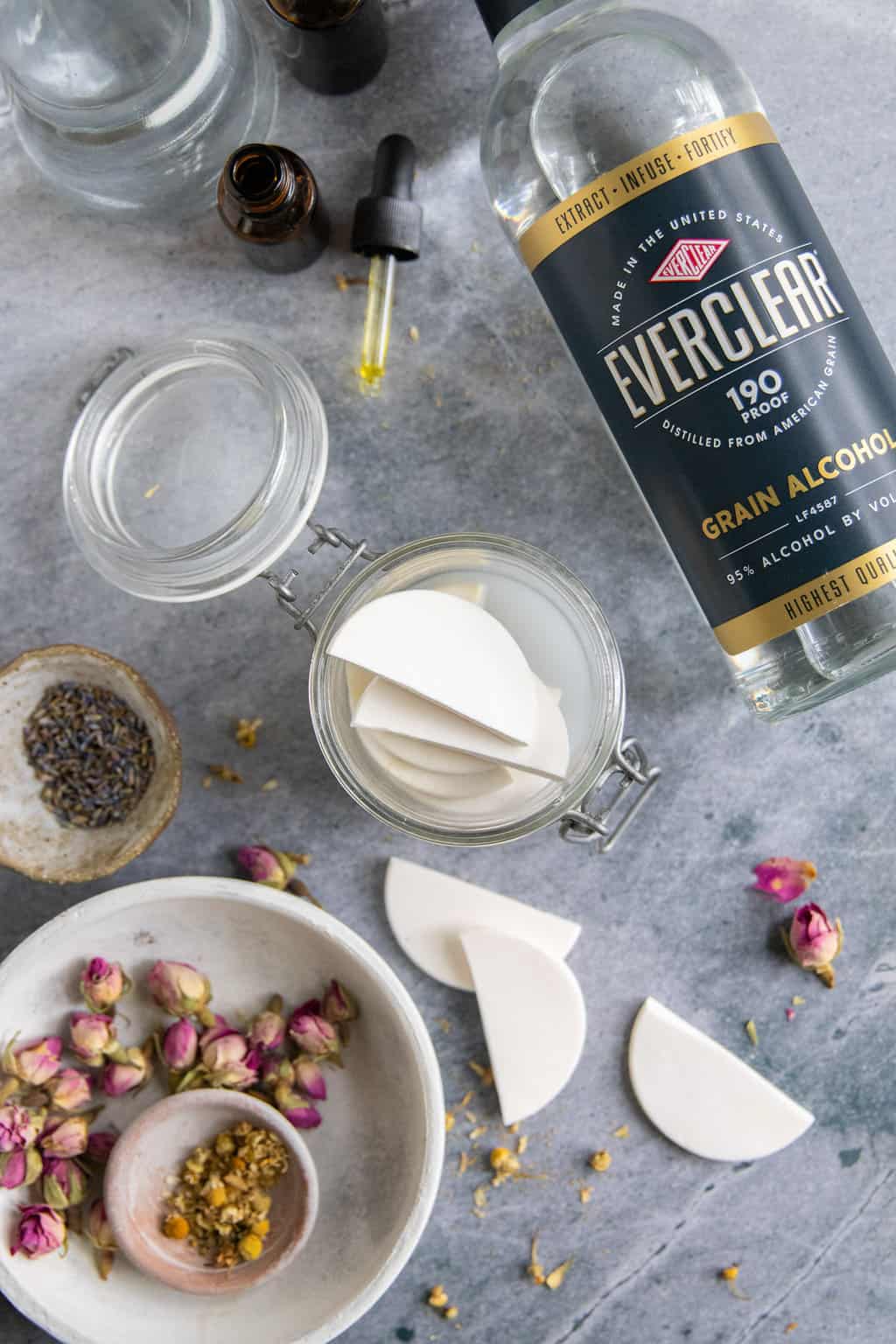 Cold Eye Mask Ingredients
Grain alcohol
This may come as a surprise, but Everclear Grain Alcohol is a must-have ingredient for cleaning recipes and homemade beauty concoctions. You can use it to make perfume, body sprays, and deodorant, too!
A dash of Everclear lowers the freezing temperature of your cold eye packs, so they're cold enough to whip those eye bags into shape but not so cold they damage delicate skin. It's also an astringent, meaning it removes excess oil and debris from the skin and keeps the under-eye area feeling clean and non-greasy.
Essential oils
A mix of Roman chamomile, lavender, and rose essential oils help take these cold packs to the next level with their calming, anti-inflammatory properties.
Feel free to tailor the essential oils to suit your needs. Soothing oils, like chamomile, rose, and lavender, are safe for sensitive skin. But other skin-soothing oils would make great additions to under-eye packs, like carrot seed, frankincense, cypress, and geranium.
Glycerin
If you're worried about alcohol drying out skin, that's where the glycerin comes in. A dash of vegetable glycerin helps soothe and hydrate tired under-eyes, so you'll look dewy and perkier than you are. While these work just fine without it, vegetable glycerin traps moisture on top of the skin, locking in hydration and nourishing botanicals.
Makeup sponges
Those 2.5-inch round makeup sponges are the perfect size for the under-eye area. Cut them in half and position them below your eyes to keep any liquid from getting into your eyes. Disposable cotton eye rounds are another option if you have some on hand—you just won't be able to wash and reuse them.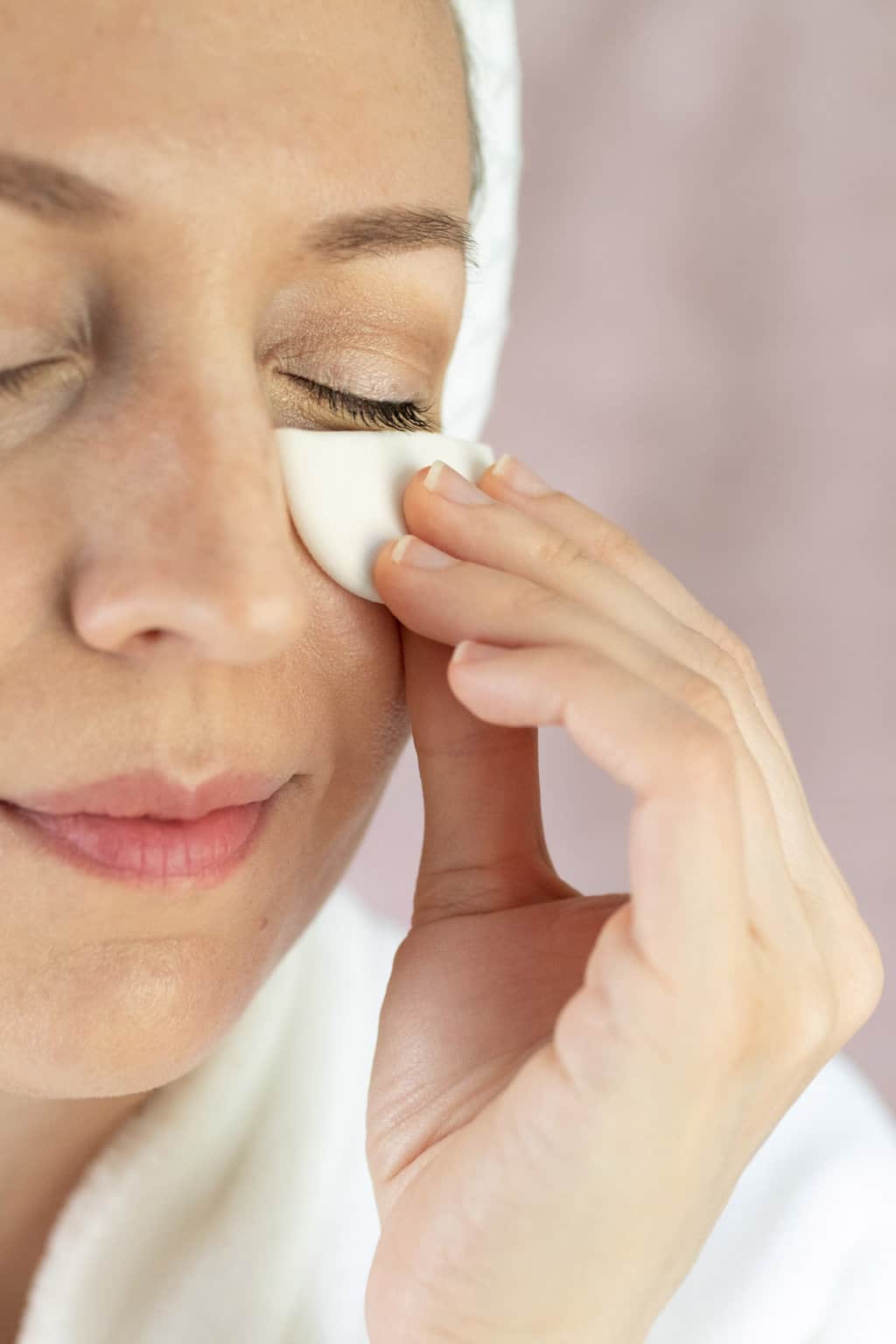 How to Make Cold Eye Packs
Here's what you'll need:
—1 tablespoon Everclear Grain Alcohol
—4 tablespoons filtered water
—2 drops lavender essential oil
—1 drop rose essential oil
—1 drop chamomile essential oil
—½ teaspoon vegetable glycerin (optional)
—Round makeup sponges
—A glass jar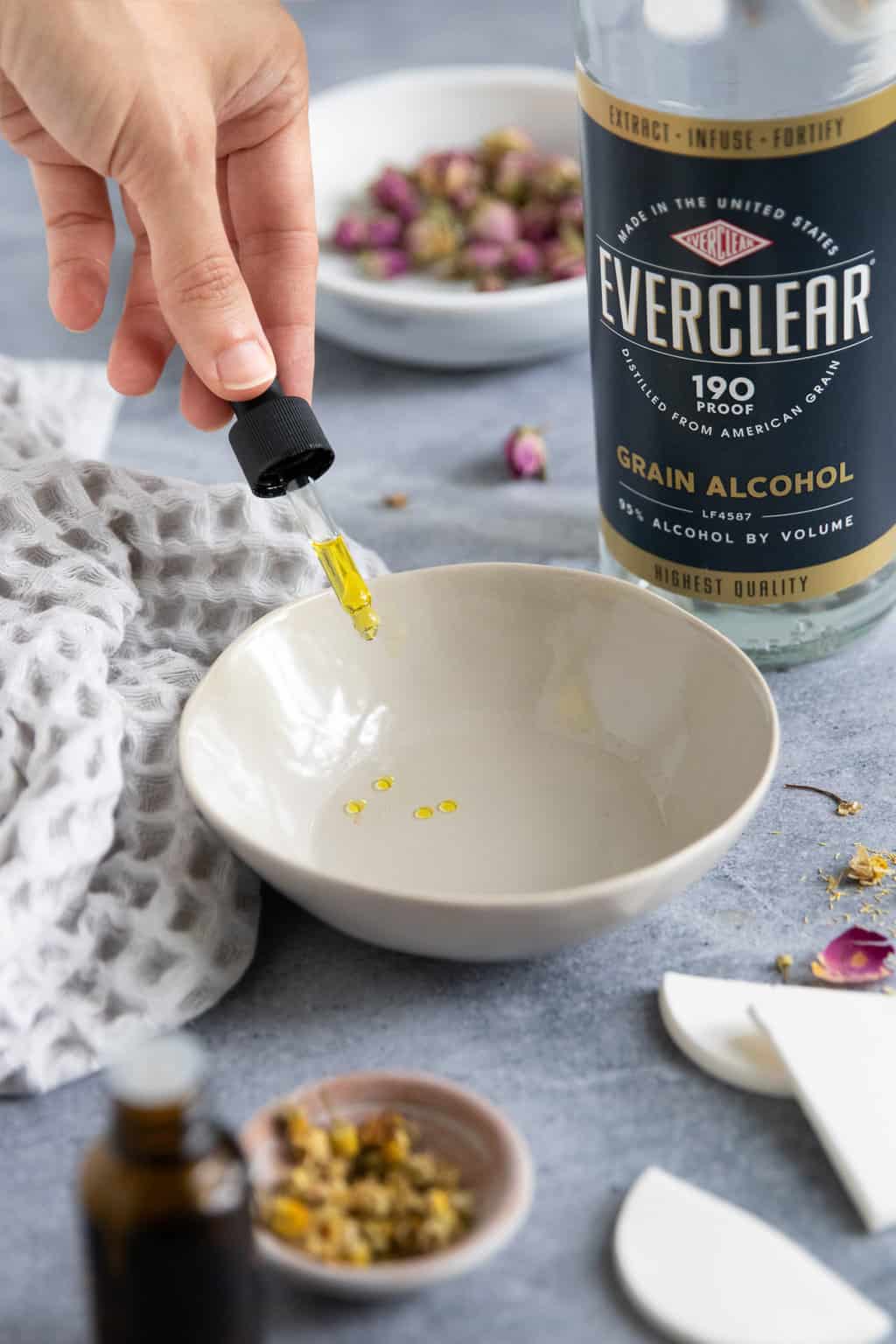 Step 1
|
Combine liquid ingredients
Combine Everclear and the essential oils in a small bowl. Whisk well. Add the filtered water and vegetable glycerin, then whisk again.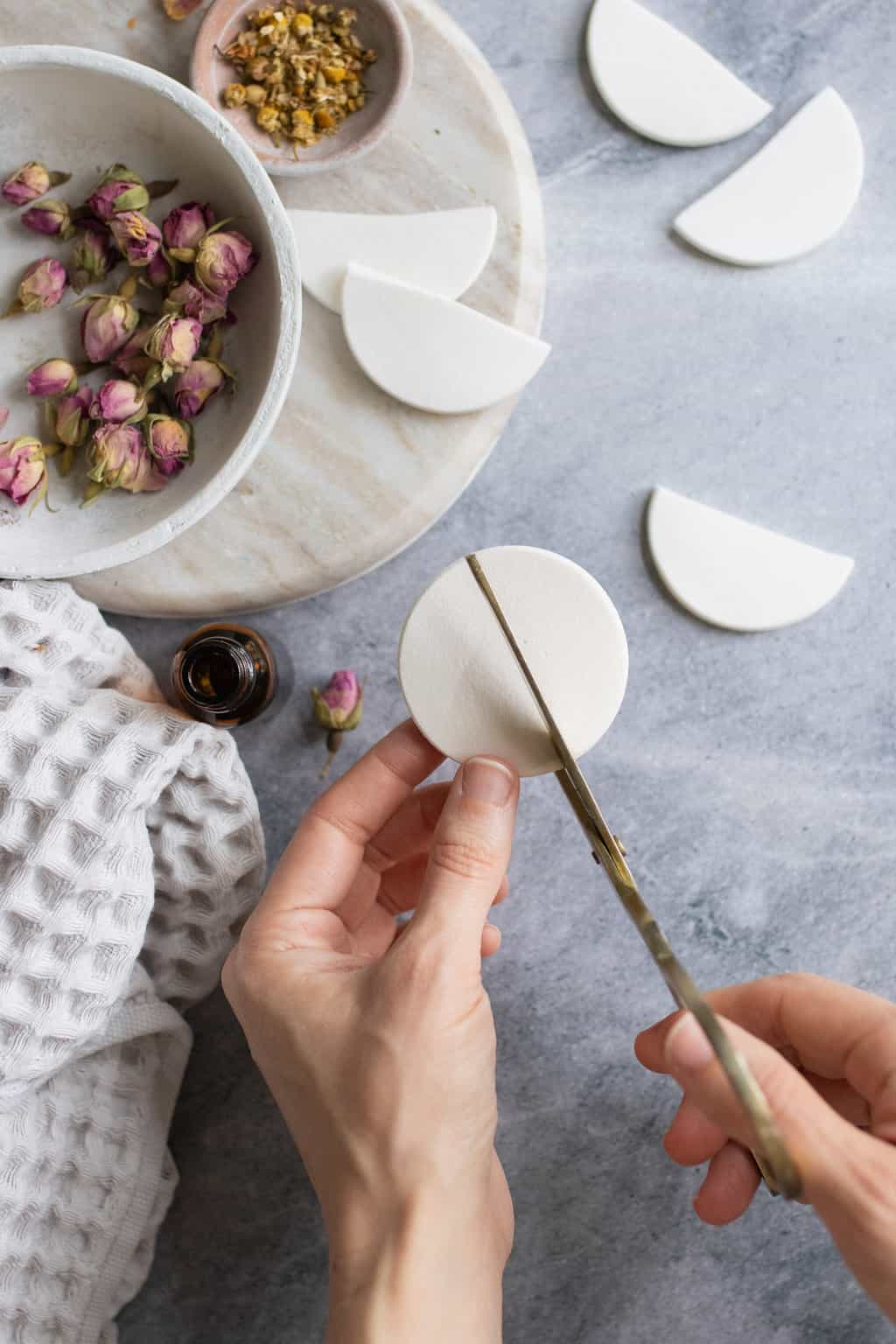 Step 2
|
Prepare sponges
Cut round sponges in half, so they better fit the contours of the under-eye area. Place several sponges in the bottom of a glass jar.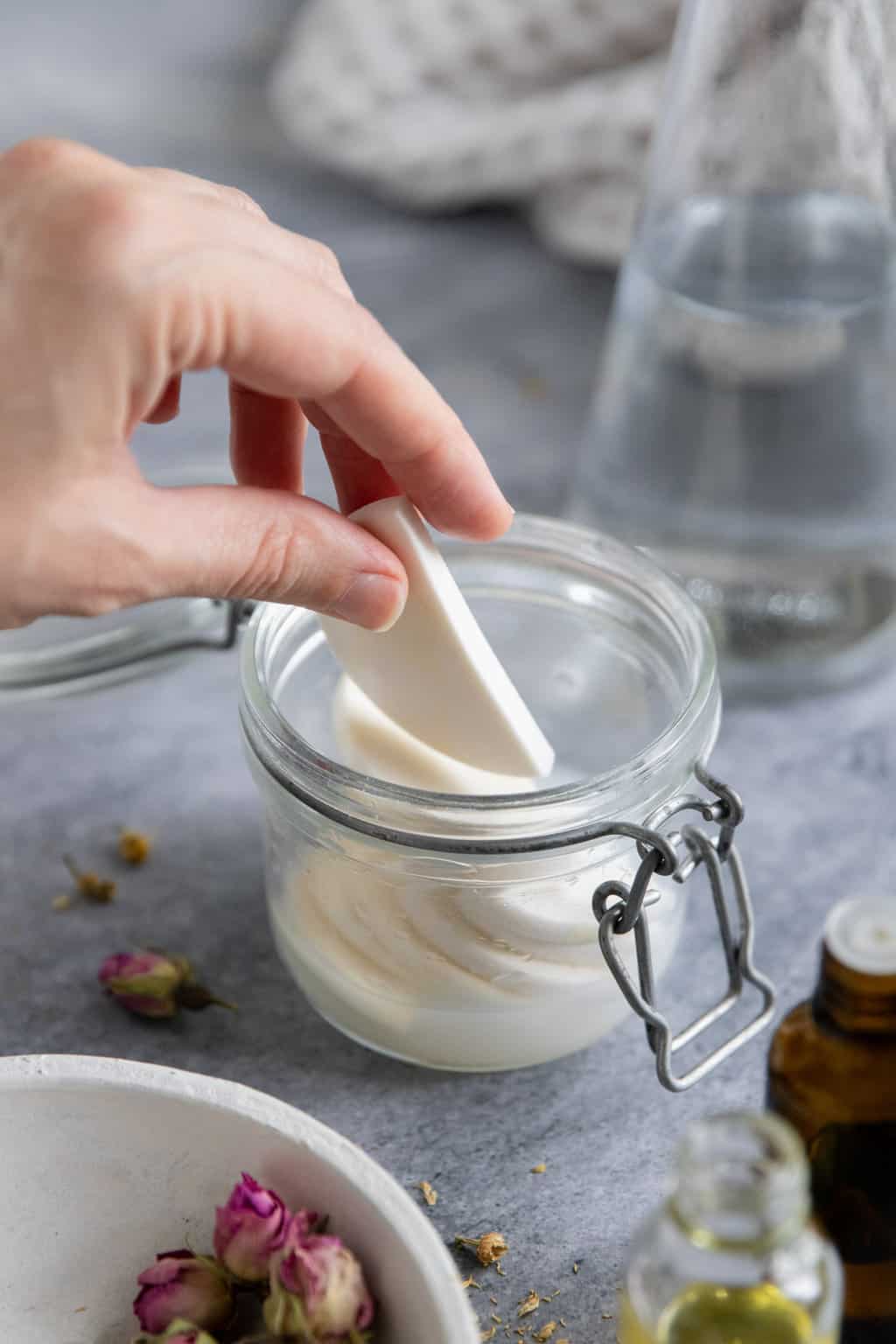 Step 3
|
Let sponges soak
Pour the liquid mixture over the top of the sponges, and let them soak for a few minutes. If needed, press down on the sponges several times to encourage the liquid to sink in.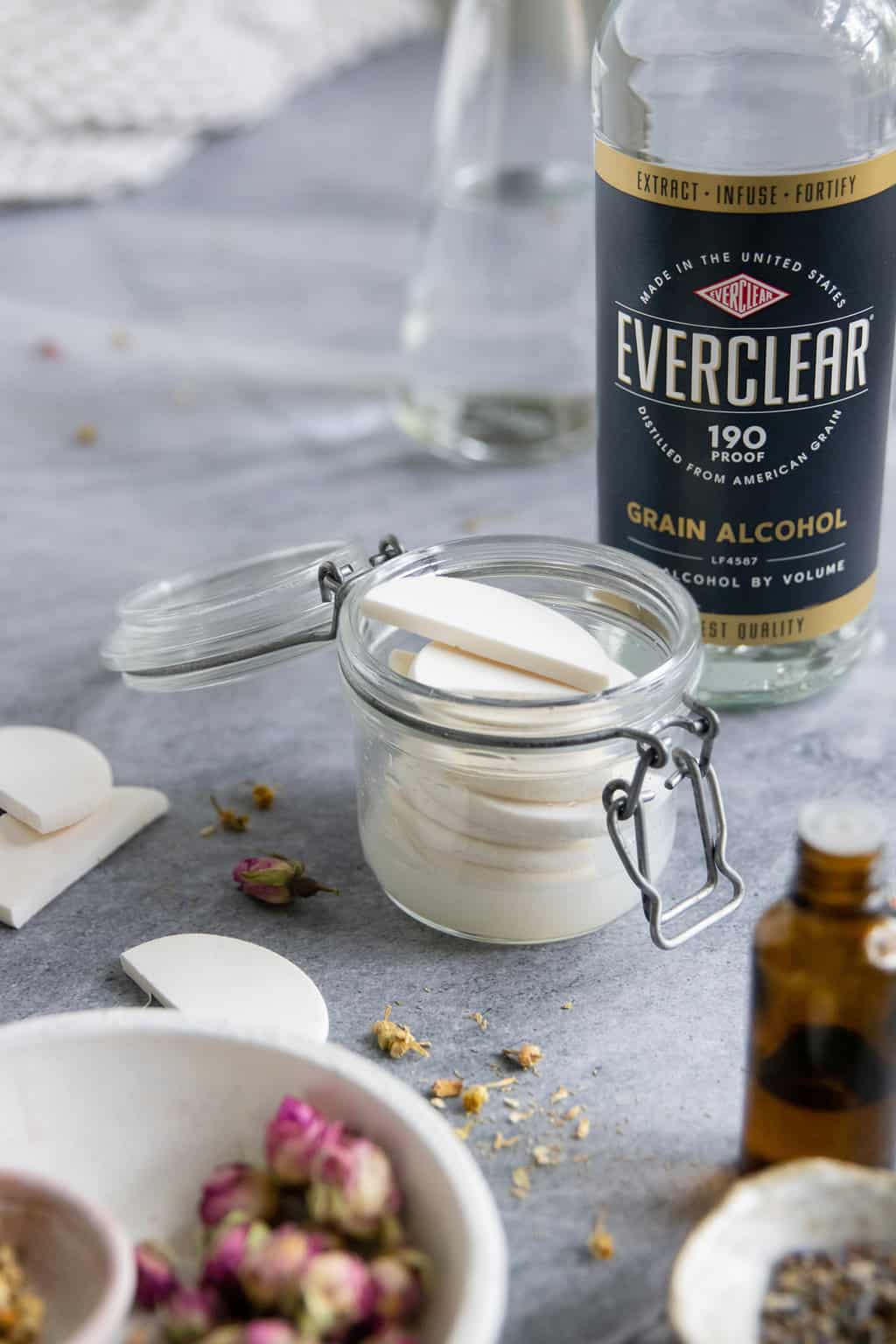 Step 4
|
Freeze sponges
After a few minutes, squeeze out the excess liquid (you want the sponges to be slightly damp but not soaking wet). Place them on a plate or back in the glass jar (just drain it first), then pop them in the freezer overnight.
How to Use Cold Eye Packs
To use, place the cold packs under your eyes for 6 to 8 minutes. Remove the pads and rinse the under-eye skin if desired. Follow with a hydrating eye cream.
How to Wash Reusable Eye Packs
Wash your eye packs using gentle soap and water, and then let them air dry. Soak the sponges in the liquid mixture again before refreezing.
This post was created in partnership with Everclear® Grain Alcohol. These recipes are not for consumption. You can find Everclear at your local retailer or online via Cask Cartel, Caskers, or Drizly. You can also search Everclear's product locator page online.
20