We eat about 3.2 billion pounds of bananas every year in the US [source]. This fruit is as delicious as it is popular, and the health benefits are numerous. Read on to learn how you can drink - yes, drink! - bananas for better beauty sleep.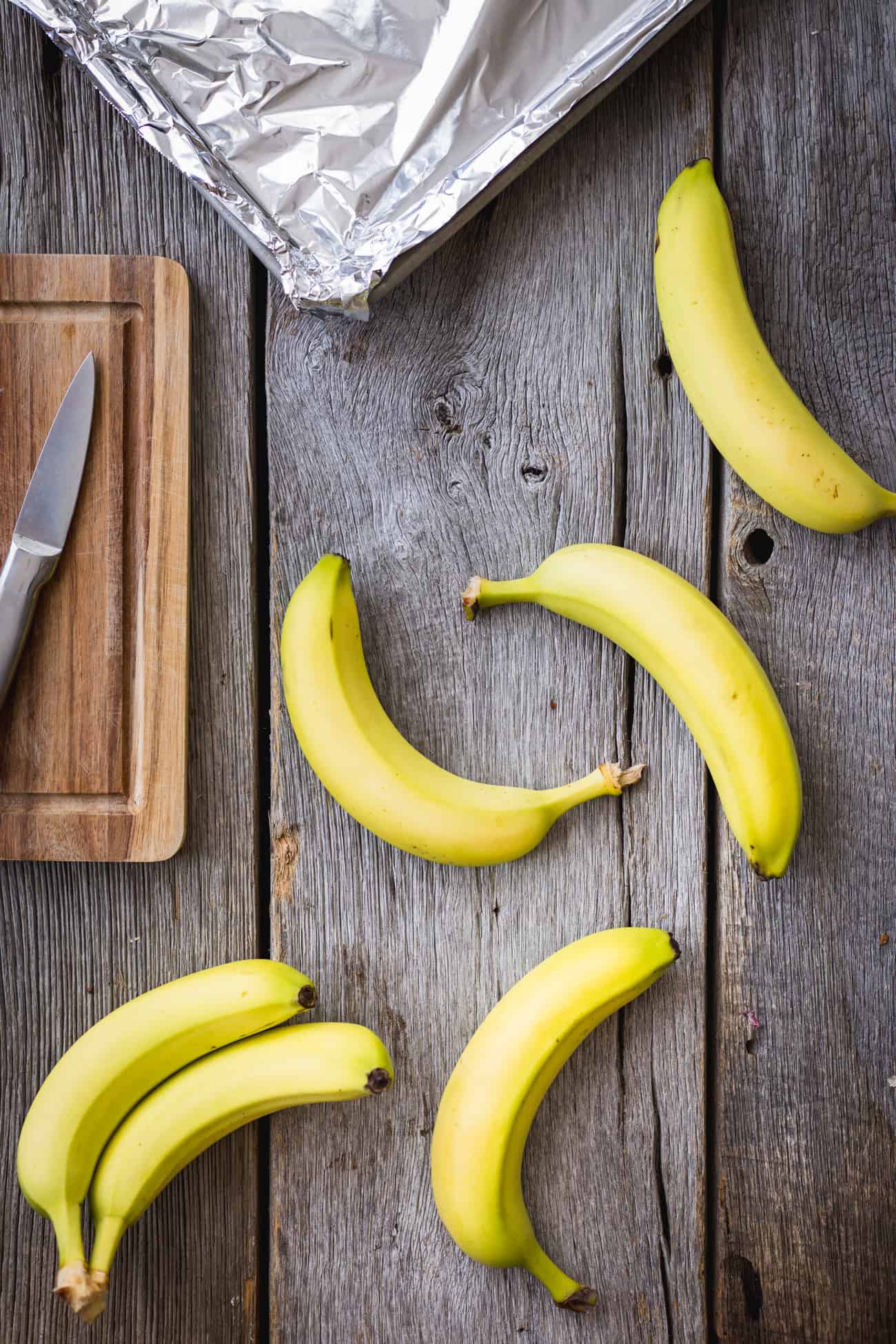 Why we love bananas
Bananas are rich in fiber, B6, copper, manganese, iron, potassium, vitamin C, and biotin. Their many bioactive compounds like phenolics, carotenoids, flavonoids, and other antioxidants [source] can help lower blood pressure and promote circulation, prevent cancer, relieve anemia, and improve glucose control in diabetes [source].
The health benefits from bananas don't stop there. Did you know that banana peels can provide relief from rashes and bug bites when rubbed on the skin and even help whiten teeth?
And the banana pulp also contains nutrients beneficial for skin and hair, specifically vitamins A, B, E, and potassium. The next time you reach for a banana, consider making one of these simple homemade banana mask recipes for your face, hair and even feet.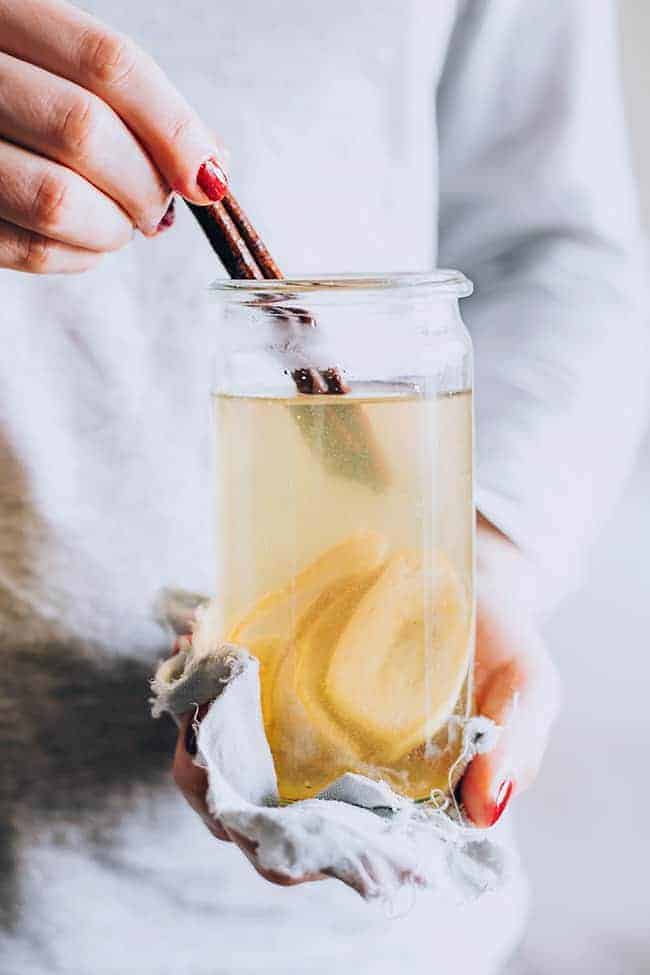 Sleep-Well Cinnamon Banana Tea
If falling asleep is difficult or you wake up several times during the night, this magnesium-loaded cinnamon-flavored banana tea is the best natural sleeping pill—and the cheapest!
Maybe it sounds strange to simmer a whole banana, but trust us on this one. While banana flesh is rich in essential minerals that activate melatonin, the sleep hormone, its skin is even more packed with magnesium and potassium. This is why boiling the banana whole increases the accessibility of its beneficial metabolites [source] and does wonders for your sleep.
Ginger, cinnamon, and other Ayurvedic spices have digestion-soothing and antioxidant effects, preparing your cells for a restorative sleep. Always use organic bananas since they'll be simmering in the saucepan for a while, and you don't want to drink the pesticides from the peel.
Try this soothing chamomile milk or this pre-bedtime smoothie to help you fall asleep faster. And if you can't get enough banana, try our new favorite non-dairy milk, banana milk.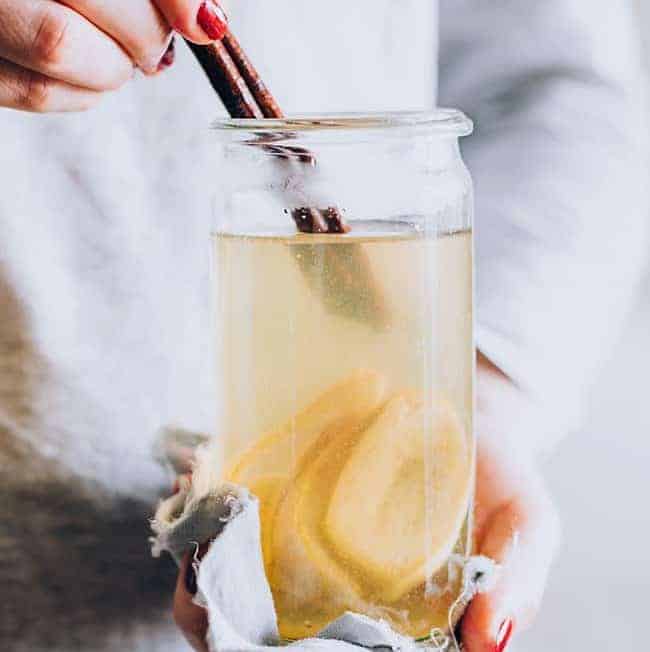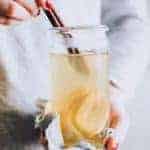 Print Recipe
Sleep Well Banana Tea
Nourish your hair and skin with these simple banana beauty recipes—and get a good night's rest with our Sleep Well Banana Tea.
Ingredients
2

cups

purified water

1

whole organic banana,

sliced

1-

inch

ginger knob,

peeled and cut into slices

1

cinnamon stick

2

anise stars

2–3

cloves
Instructions
Add all the ingredients into a medium saucepan and bring to a boil over medium heat.

Simmer for 10 minutes, then strain and drink warm.
Notes
Drink tea about an hour before bed for the full beneficial effects.
This article was medically reviewed by Dr. Gina Jansheski, a licensed, board-certified physician who has been practicing for more than 20 years. Learn more about Hello Glow's medical reviewers here. As always, this is not personal medical advice and we recommend that you talk with your doctor.
Photos and tea recipe by Ana Stanciu
52