Is there anything worse than being tired, ready for bed, and then…completely unable to fall asleep? Okay, there are worse things. But still! It's super annoying and once your mind starts spinning, it's hard to turn it off and get some shut eye.
I first struggled with insomnia as a child and I've had it on-and-off as an adult. I seem to get really tired and ready to sleep between 7 and 8pm, then by 9, I'm wide awake. And since going to bed at 7 isn't an option (but oh, sometimes I wish it was!), I have to find a way to relax so I can fall asleep at a reasonable hour.
We've shared some insomnia remedies in the past; my current go-tos are a cup of chamomile tea and a weighted blanket. But if those don't work for you, there are so many to try. Like these drinks! Take a few minutes to mix them up after dinner, sip them while you enjoy a good book, and get ready to sleep better tonight.
1 / 5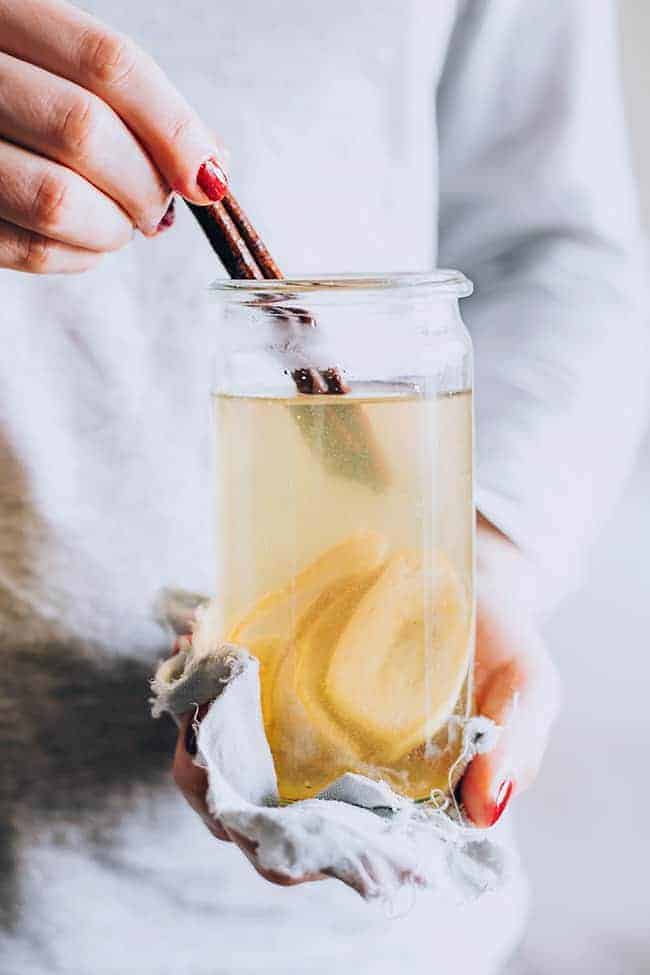 Banana peel is packed with magnesium, which helps the body relax naturally. Not feeling like eating your banana skin-on? Use it to brew tea!
38