Is there anything worse than being tired, ready for bed, and then…completely unable to fall asleep? Okay, there are worse things. But still! It's super annoying and once your mind starts spinning, it's hard to turn it off and get some shut eye.
I first struggled with insomnia as a child and I've had it on-and-off as an adult. I seem to get really tired and ready to sleep between 7 and 8pm, then by 9, I'm wide awake. And since going to bed at 7 isn't an option (but oh, sometimes I wish it was!), I have to find a way to relax so I can fall asleep at a reasonable hour.
6 Pre-Bedtime Drinks for Insomnia
We've shared some insomnia remedies in the past; my current go-tos are a cup of chamomile tea and a weighted blanket. But if those don't work for you, there are so many to try.
Like these drinks! Take a few minutes to mix them up after dinner, sip them while you enjoy a good book, and get ready to sleep better tonight.
If falling asleep is difficult or you wake up several times during the night, this magnesium-loaded cinnamon flavored banana tea is the best natural sleeping pill. Banana peel is packed with magnesium, which helps the body relax naturally.
Not feeling like eating your banana skin-on? Use it to brew this tasty, relaxing tea!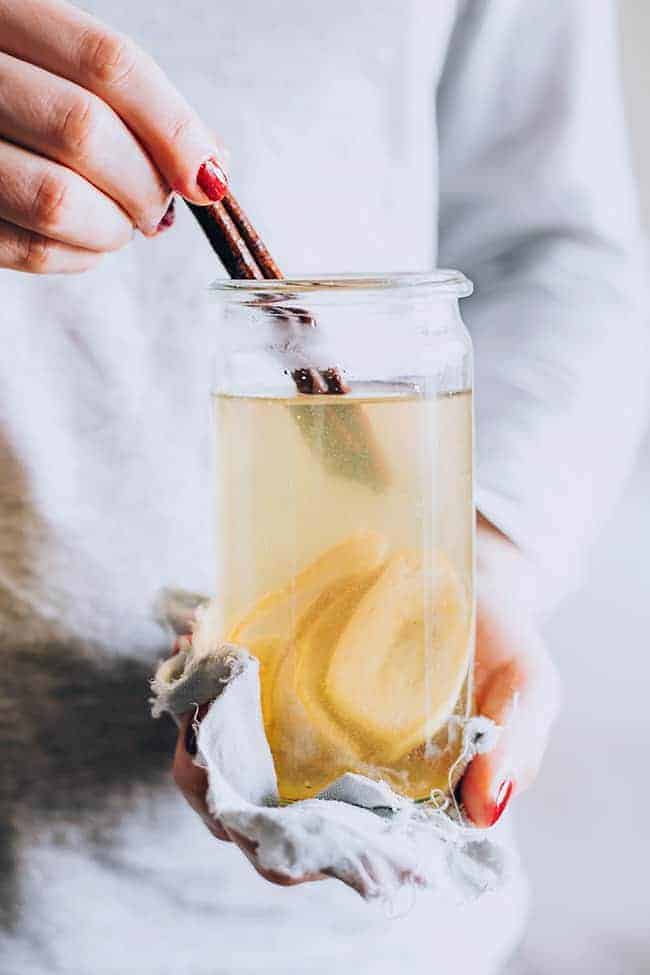 Sweet, fragrant, and warming, this is a latte that's made to be savored. Grandmothers everywhere have sworn by warm milk to help you sleep and this takes it a step further.
Chamomile has been used for centuries to help induce relaxation, aid sleep, calm an upset stomach, and it's also used as a natural anti-inflammatory.
Lavender plays a role in natural relaxation too, especially at bedtime, by helping alleviate nervous tension and stress. All you need is a warm blanket to cuddle up with.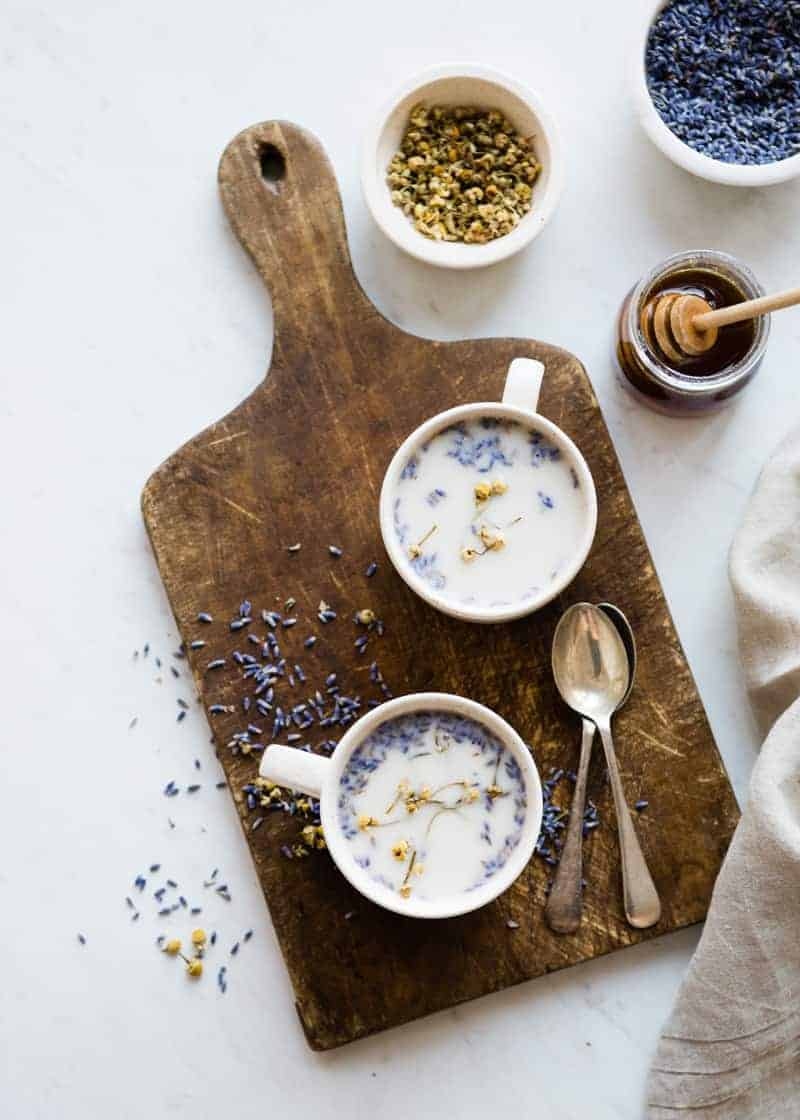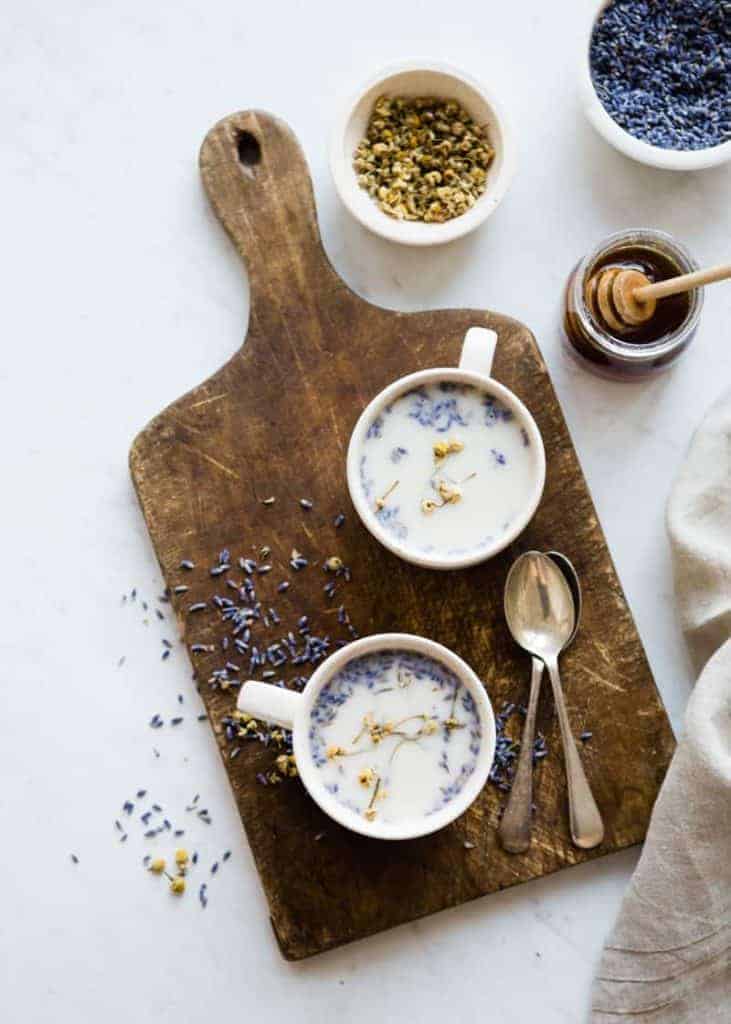 New research says that a snack before bed might be a good thing, giving your body a dose of melatonin for natural sleep regulation and healthy carbs for cellular renewal. From kale to almond butter and kiwi, every ingredient in this smoothie helps contribute to a good night's sleep.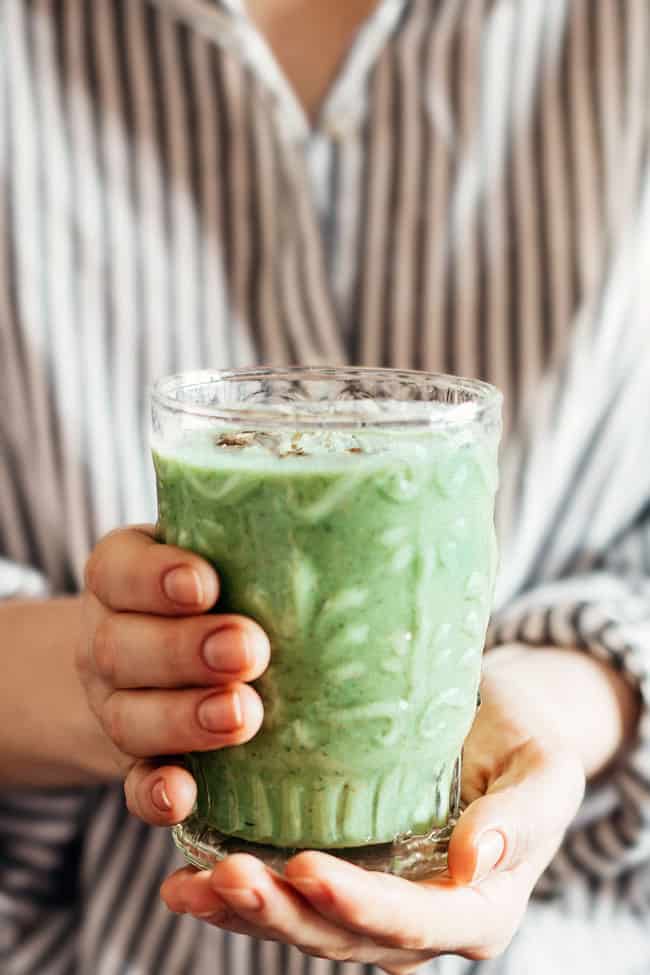 How beautiful is this milk?! This adaptogenic Midnight Milk is made with a combination of ashwagandha, schisandra berries, and rose petals to help relax your mind and ease you into a restful sleep.
If mixing up a drink with all those ingredients every night sounds the opposite of relaxing to you, don't worry: you only have to gather up all those ingredients once, to make a big batch of Midnight Milk powder which is then stirred into warm milk.
Keep a jar in your medicine cabinet to keep on hand for whenever stress is keeping you up at night–one batch makes 60 servings of milk.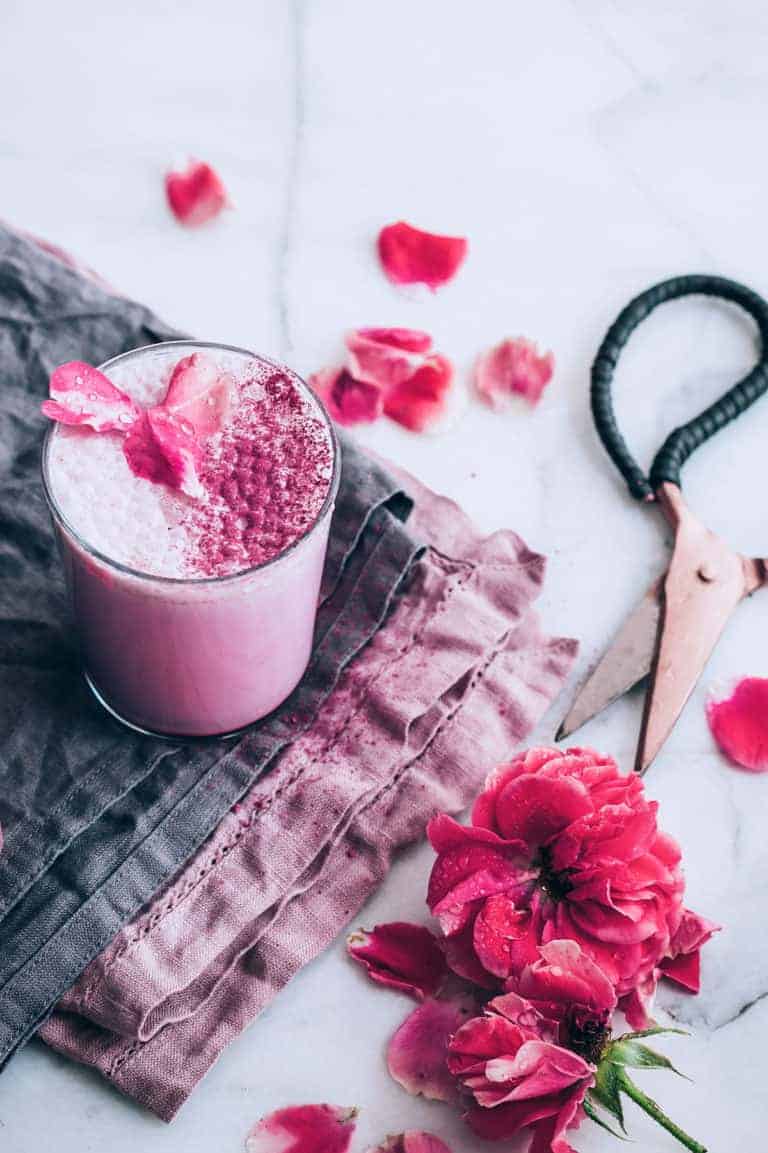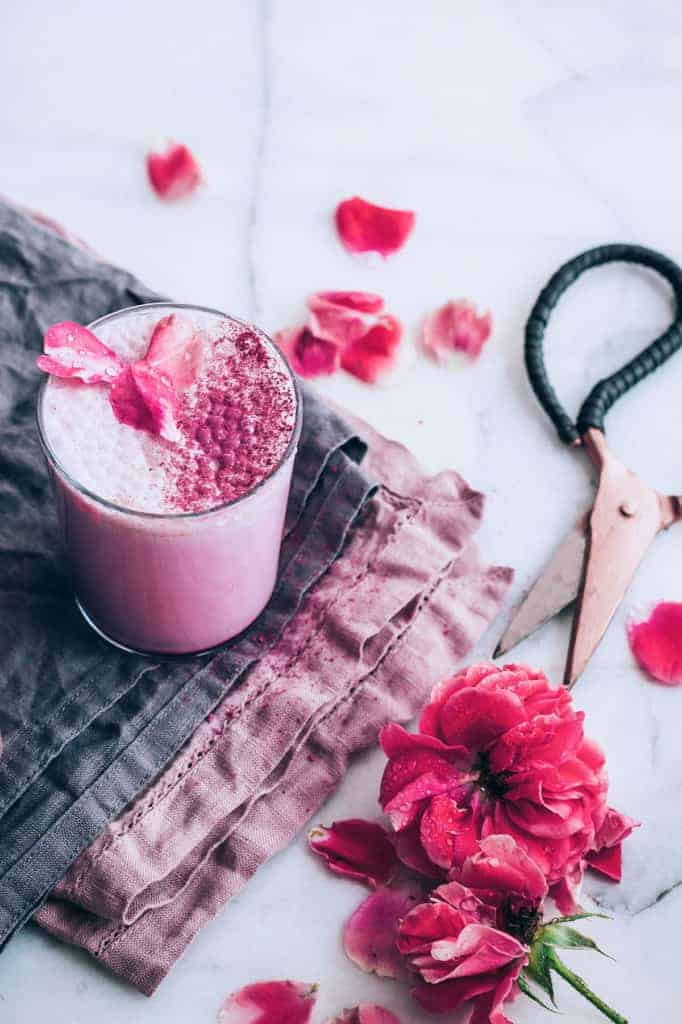 Give your cup of chamomile tea an upgrade by turning it into soothing anti-inflammatory golden milk. Rich in antioxidants, turmeric tea aids the body to produce more dopamine and serotonin. This means a better mood for you, as well as a better sleep.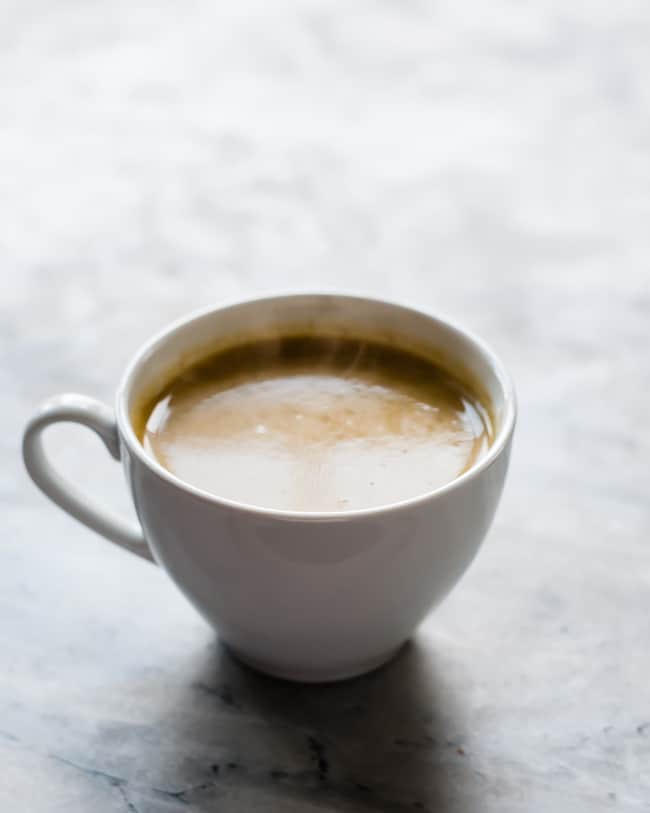 Chamomile contains an antioxidant called apigenin, which is thought to bind to brain receptors that help promote sleepiness. Although the recipe calls for dried chamomile flowers, you can use 2 chamomile teabags or 2 tablespoons of loose chamomile tea instead if you have those on hand.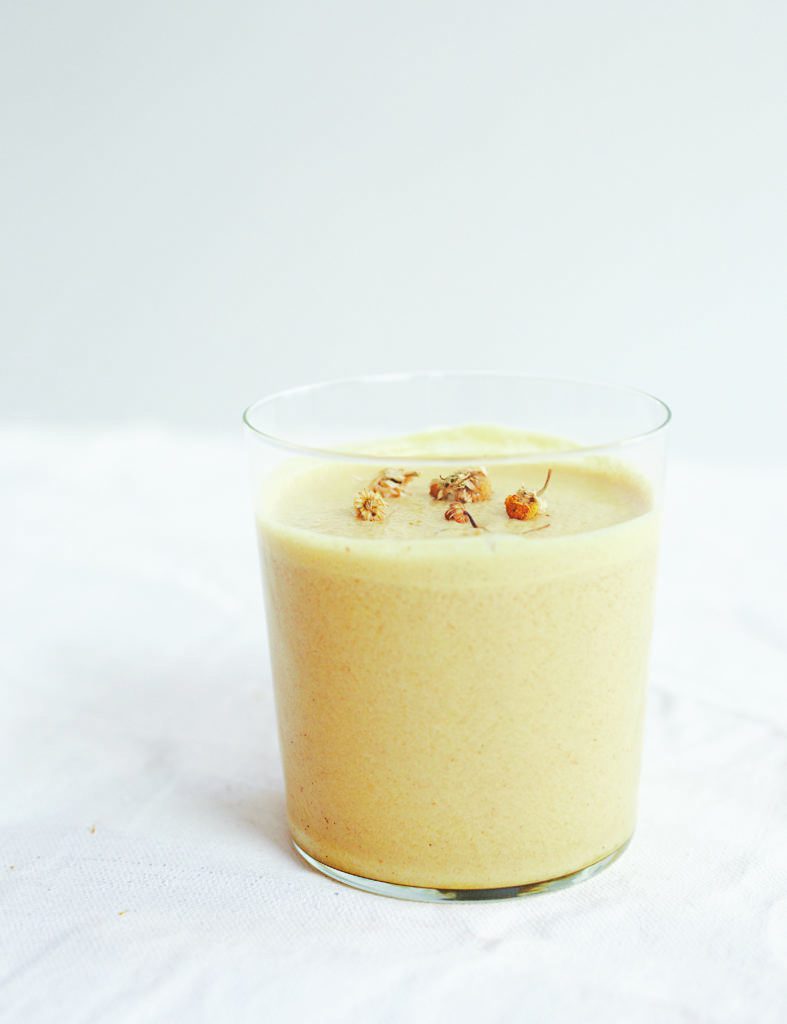 79