My freezer has been working overtime this week. First I froze these amazingly simple garbage disposal refresher cubes (happy dance) and then made frozen coconut coffee scrub cubes. Did you catch that? It's a solid coconut oil cube with coffee grounds in it. The perfect size. The perfect stretch mark and cellulite-fighting ingredients.
Go ahead, sit down a minute. You might need to recover – it's that clever. Amazingly little gadget, that freezer. Who knew?
Coconut oil + Coffee grounds = brilliant combo
You already know that coconut oil is like the 8th wonder of the world. We covered its stretch mark amazing-ness here.
And the caffeine in coffee grounds is a genius way to reduce cellulite. The caffeine absorbs into your skin and dehydrates the fluid in those pesky cellulite areas, so your skin is (temporarily) tighter and firmer.
Coconut Coffee Scrub Cubes
And you will waste so much less oil with these handy cubes. I don't know what is up with scrub recipes but they always make way more than I can use in one application.
So you can combine 1/2 cup of coconut oil (microwave briefly to liquify) with 1/2 cup of fresh coffee grounds and then divide the mixture into muffin tins or ice cube trays. I used an ice cube tray and needed about 2 for a good scrub. A full-size muffin tin would probably be the perfect one-use size.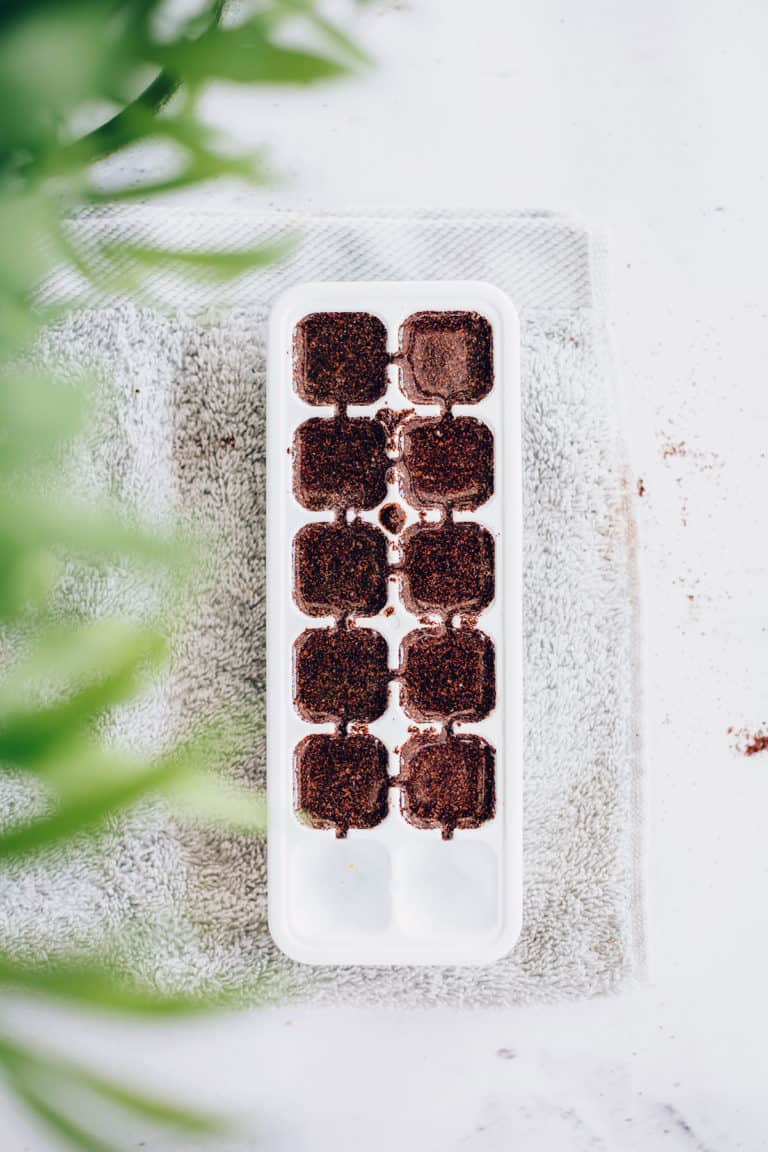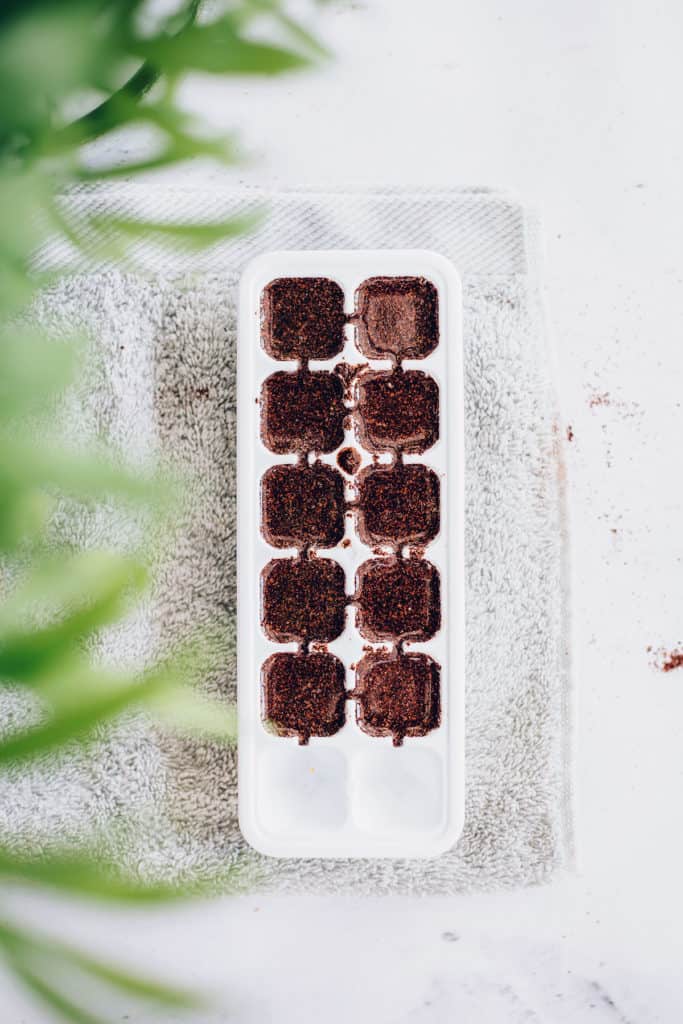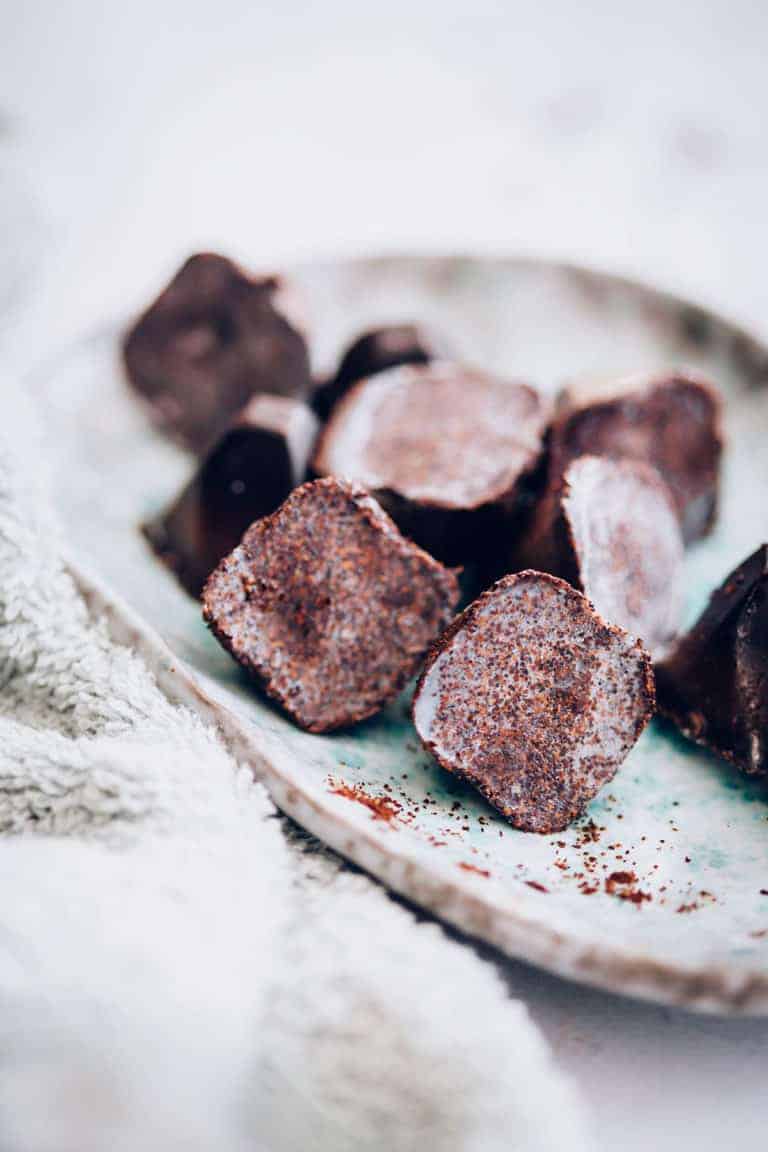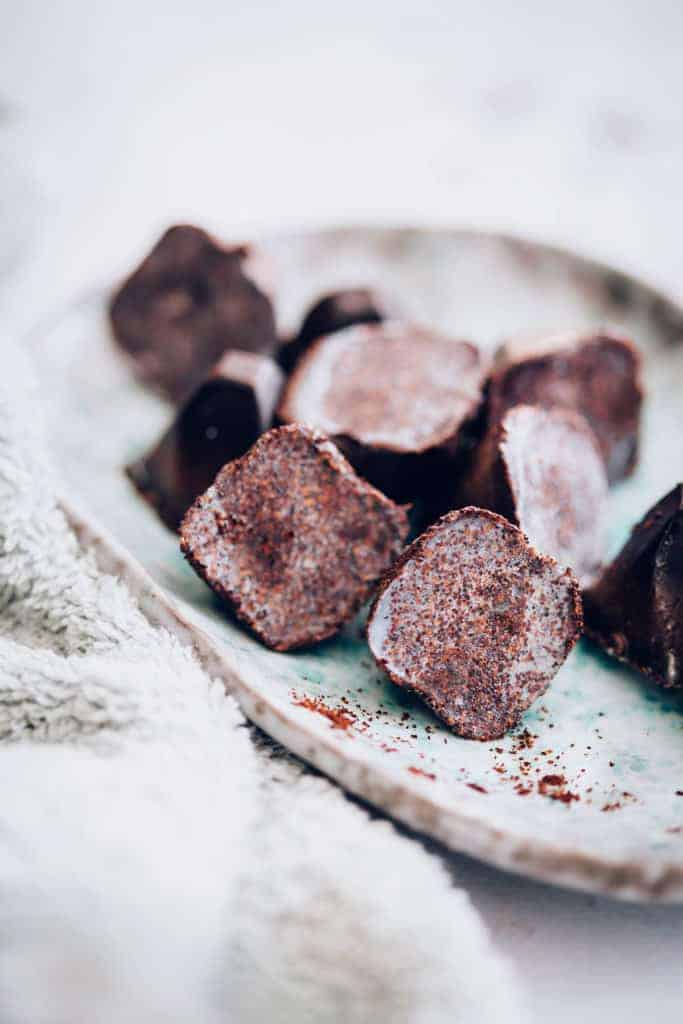 Once they have hardened you can pop them out and store in a Ziploc or something. If you're not using them immediately, keep them in the freezer. If you leave them sitting out they will get soft (still totally fine to use) or possibly melt (also okay to use) and eventually go bad due to the moisture in the grounds (not so awesome to use).
And while you're at it, you might as well put some on your face, too. Jessica Alba was on Dr. Oz touting the benefits of this at-home coffee and coconut facial, and honestly, I'm a little embarrassed that this hasn't occurred to me before. Coffee will have the same shrinkage effect on the face so it's perfect for a bit o' puffiness.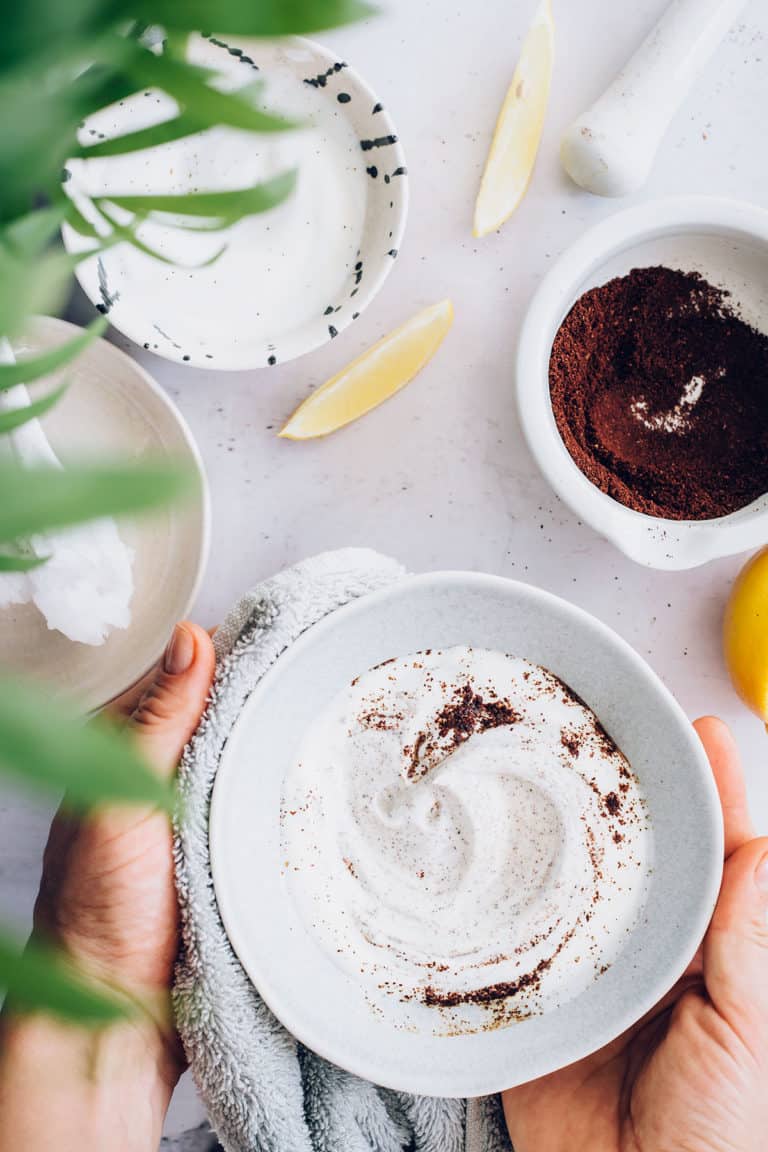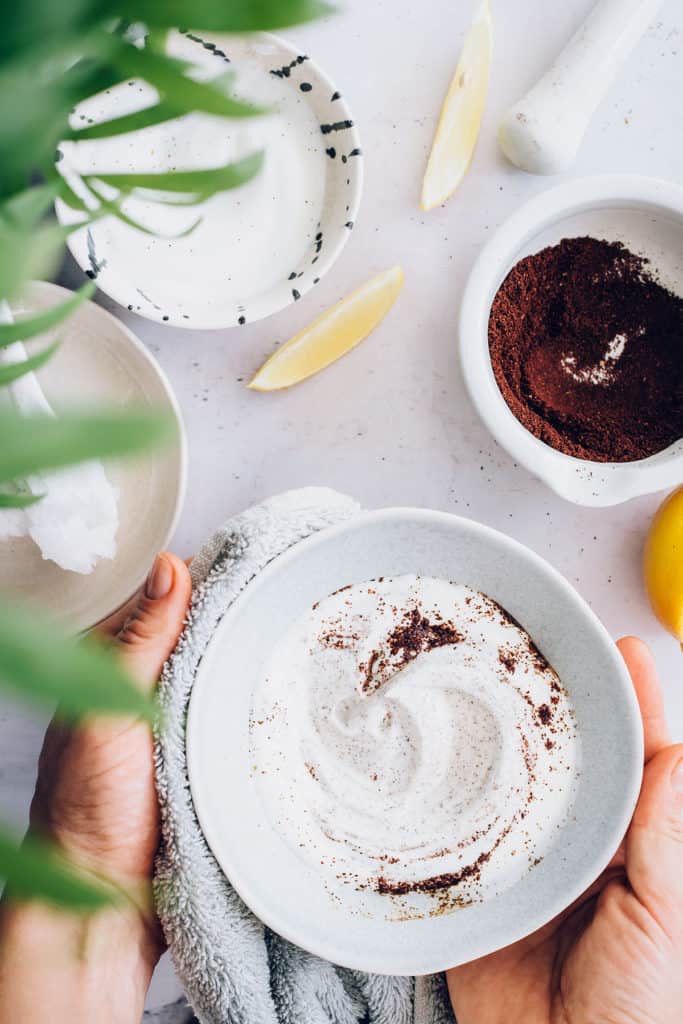 I found an alternative version of a coffee mask on Crunchy Betty, and she is totally right about a couple of things:
Coffee is kinda messy so combine the scrub and mask into one shower so you only have to clean up coffee grounds once. And by clean up, I mean making sure they all go down the drain. Not hard but a little pesky.
Use the scrub + mask first thing in the morning. I didn't experience quite the zing that Betty did (bummer). Still, a dose of caffeine late at night might make it hard to sleep.
'If if works for Jessica Alba' Greek Yogurt Coffee Mask
1/4 cup plain Greek yogurt
2 tablespoons coffee grounds (the fresher the better)
1 tablespoon coconut oil (If needed, heat for a few seconds to liquify. Obviously you don't want it too hot though.)
Juice from 1/2 a lemon
This is an adapted version of Jessica's recipe, which calls for 1/2 cup of yogurt. There is no way I can manage to slather 1/2 cup of anything on my face, and I hate wasting this stuff.
Mix ingredients together and massage the mask onto your face and neck. Let it sit for 10-15 minutes. Rinse in the shower, exfoliating the skin very gently while you remove the mask.
This post was medically reviewed by Dr. Jennifer Haley, a board-certified dermatologist with extensive experience in medical, cosmetic and surgical dermatology. Learn more about Hello Glow's medical reviewers here. As always, this is not personal medical advice and we recommend that you talk with your doctor.
489